During her "Meet the Actor" segment at the SoHo Apple Store in New York City yesterday, Allison Williams admitted she was "shaking like a leaf … near urinating on the red carpet" at her first awards show. But we've seen nothing but confidence from the "Girls" actress, and she's been on our radar quite a bit this past month. We just can't get enough of her shoe picks — from Jimmy Choo to Dior.
Allison caught our eye again while she charmed the Apple Store audience in a pair of lovely Christian Louboutin lace booties. She paired the booties with black tights and pink patterned separates from Galliano. The boxy top seemed to swallow the 26-year-old's thin frame, but she wore the funky number proudly. Allison continues to prove that winter weather doesn't have to equate to drab clothing.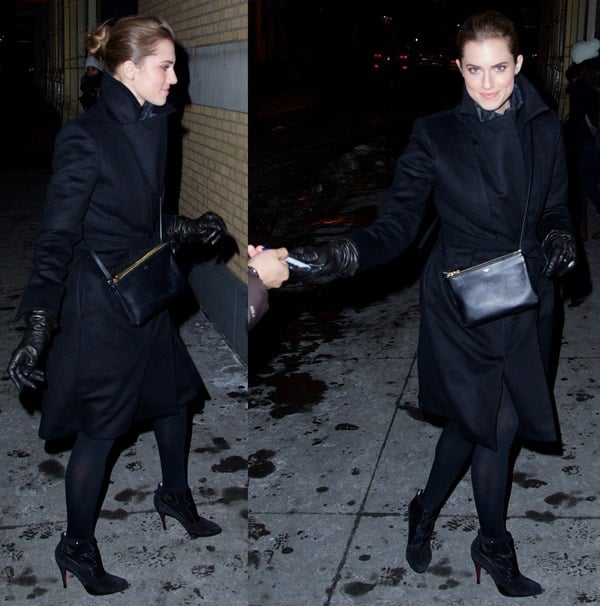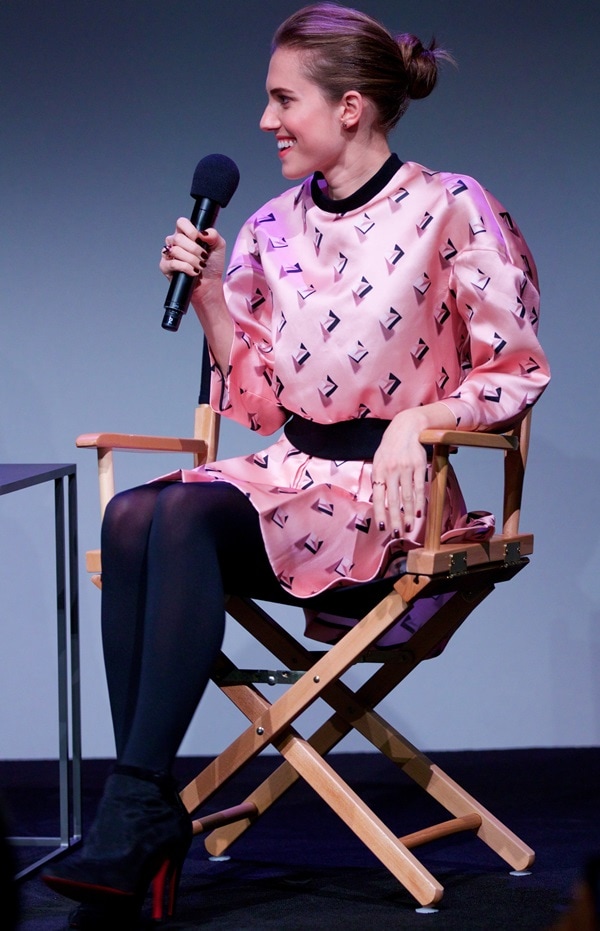 Allison Williams joins a conversation about playing the role of Marnie in Season 3 of the award-winning HBO series, "Girls." in New York City on January 23, 2014
We've previously featured Katy Perry and Hailee Steinfeld wearing the exact same booties. Unfortunately, Allison's chic Christian Louboutin 'Resillissima' fishnet & suede booties booties, which are from the label's Fall 2013 collection, are already sold out online.
Credit: Alberto Reyes/WENN