Almost Famous actress Kate Hudson looked amazing while walking the carpet in a yellow Vivienne Westwood Couture gown at the 2020 Vanity Fair Oscar Party.
Kate Hudson arrives at the 2020 Vanity Fair Oscar Party held at the Wallis Annenberg Center for the Performing Arts on February 9, 2020, in Beverly Hills, Los Angeles, California, United States
The Fabletics founder styled her heart-shaped neckline dress David Webb jewelry, Jimmy Choo 'Max' platform sandals, and a Jimmy Choo 'Cloud' clutch
How old was Kate Hudson in Almost Famous?
Her breakthrough came with her portrayal of a veteran groupie in Cameron Crowe's semi-autobiographical dramedy Almost Famous that was released on September 8, 2000. Born on April 19, 1979, in Los Angeles, Kate Hudson turned 21 on April 19, 2000.
(L-R) Noah Taylor, Patrick Fugit, Kate Hudson, Billy Crudup, Fairuza Balk, Jason Lee, Anna Paquin, Mark Kozelek, Olivia Rosewood, and John Fedevich
"The shoot was very long, and by the end of it I think they were the greatest goodbye hugs of all time," director Cameron Crowe told Rolling Stone about filming the movie when Kate Hudson was 19.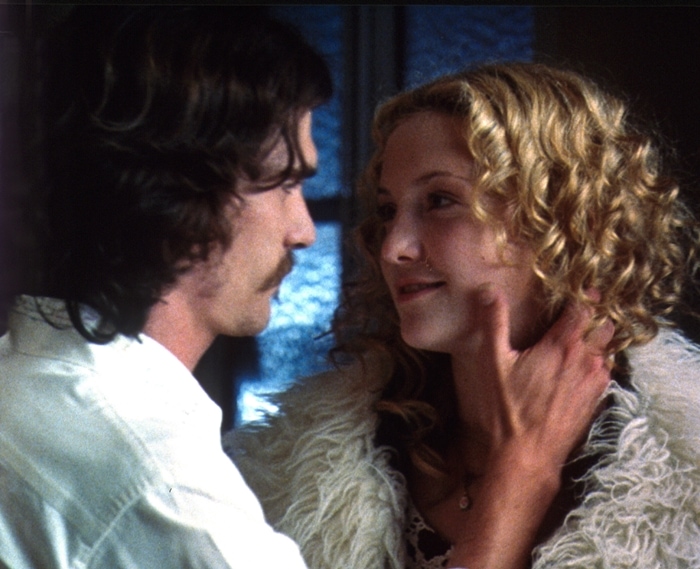 Kate Hudson as Penny Lane and Billy Crudup as Russell Hammond in Almost Famous
"We were so happy to have gotten to the end of this journey, which took us all across the country — through rehearsals, and Billy learning guitar, and Kate being a side character and moving up to take the center of the movie, us finding Patrick at the last minute."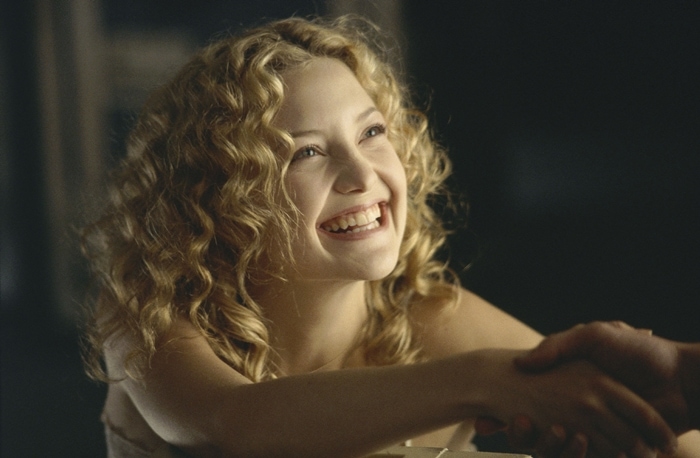 Kate Hudson was 19-years-old when filming Almost Famous
Goldie Hawn's daughter hadn't made a name for herself until her role as Penny Lane.
"I was shooting in, um, in Ireland, another film at the time, and I kept flying back-and-forth to audition," Hudson explained about working hard to get the part.
"I'll never forget that phone call when I got the part. Yeah. Cause I was supposed to play a different role. I was supposed to play the sister."
Zooey Deschanel ended up playing the part of William Miller's (Patrick Fugit) rebellious older sister, Anita Miller.
"I have a moment in Rock School that felt like, I'll never forget it. It might be something on my deathbed, like when your life flashes before your eyes … it was all of us in the room and Jason Lee (Jeff Bebe) was being a total doofus, funny guy, and Billy was, like, very serious and trying to figure out his thing, and we were all just having the most — I can't explain how much fun it was but it just felt like a magical group of people," Kate recalled about reading the script in Crowe's office.
Kate Hudson rose to prominence for her performance in the film Almost Famous
In January 2016, Kate Hudson was totally having a Taylor Swift moment.
After being linked to a Jonas brother, Kate uploaded a photo of herself "getting weird" with her newly-formed gal squad. However, this gal squad isn't exactly "Bad Blood" material.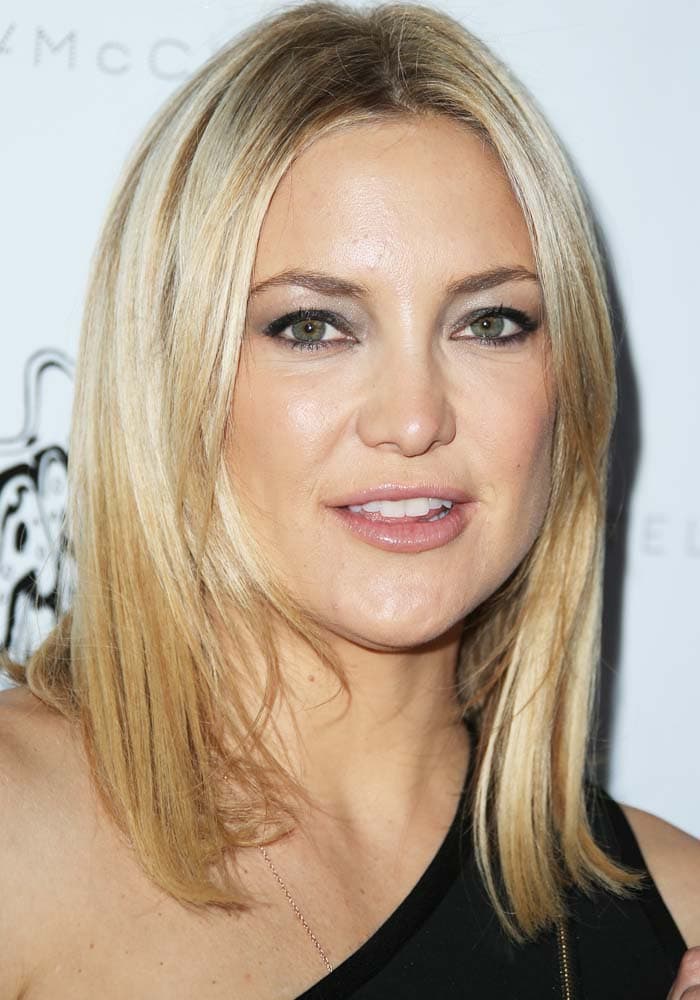 Kate Hudson wears her blonde hair down at the Stella McCartney Autumn 2016 Presentation at Amoeba Music on January 12, 2016, in Los Angeles, California
Not related to Rock Hudson, she was photographed at the Stella McCartney Autumn 2016 Collection Event held at Amoeba Music Hollywood in Los Angeles.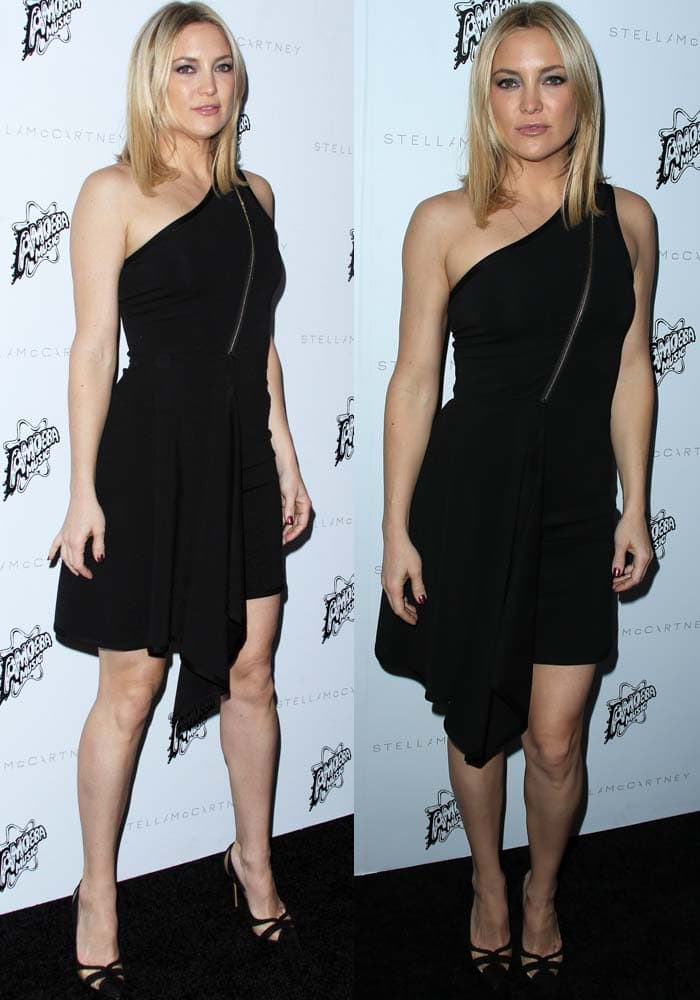 Kate Hudson shows off her toned arms in a one-shoulder Stella McCartney dress
Kate wore a black one-shoulder dress with a zipper from Stella McCartney, which she paired with the exclusive Marilyn Monroe-inspired pumps from the Aquazzura's Edgardo Osorio and Salvatore Ferragamo's collaboration collection.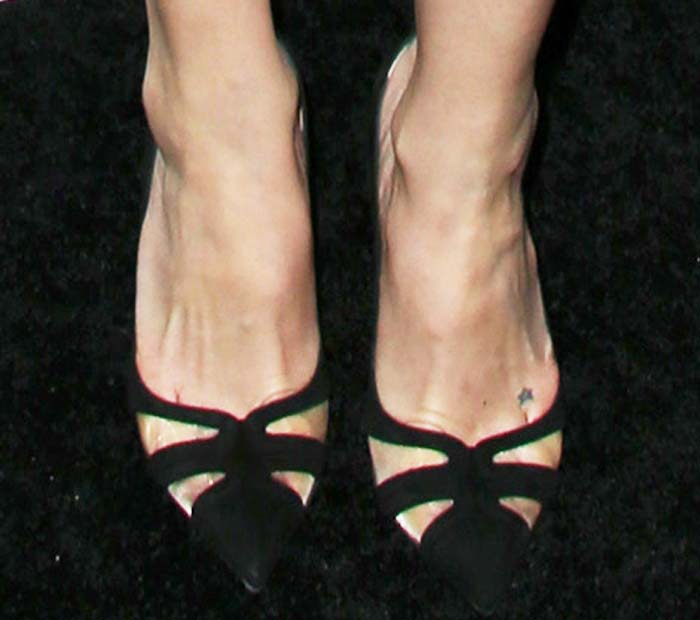 Kate Hudson's foot tattoo in pumps from Aquazzura's Edgardo Osorio and Salvatore Ferragamo's collaboration collection
Cate Blanchett recently debuted the same pumps in an exclusive color, custom-made for her.
No, Kate Hudson's squad did not include Stella McCartney, but it did feature a few famous faces. These include Nicole Richie, celebrity stylist Sophie Lopez, and Katy Perry. See what we meant by total Tay-Tay moment?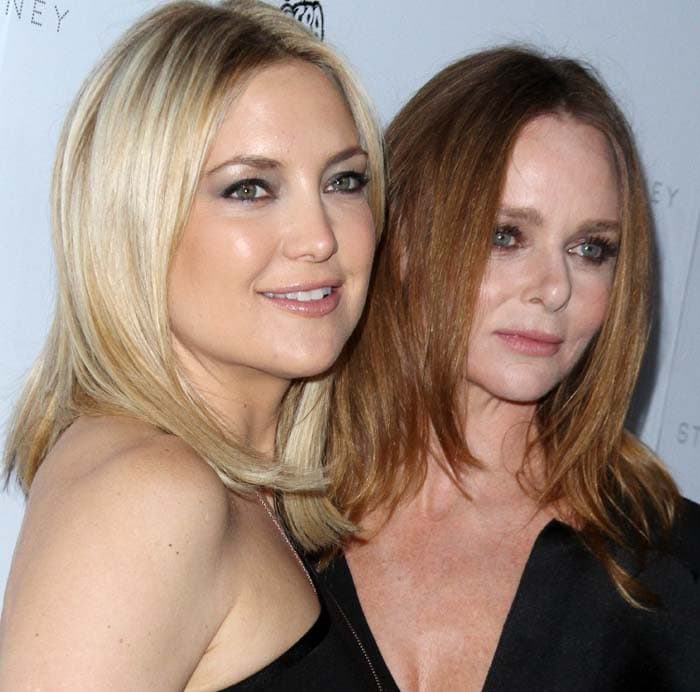 Kate Hudson poses with English fashion designer Stella Nina McCartney, daughter of English singer-songwriter Sir Paul McCartney
The actress included the hashtag #GettingWeirdAtAmoeba, which may pertain to the interesting Amoeba Music artist names they held in their hands.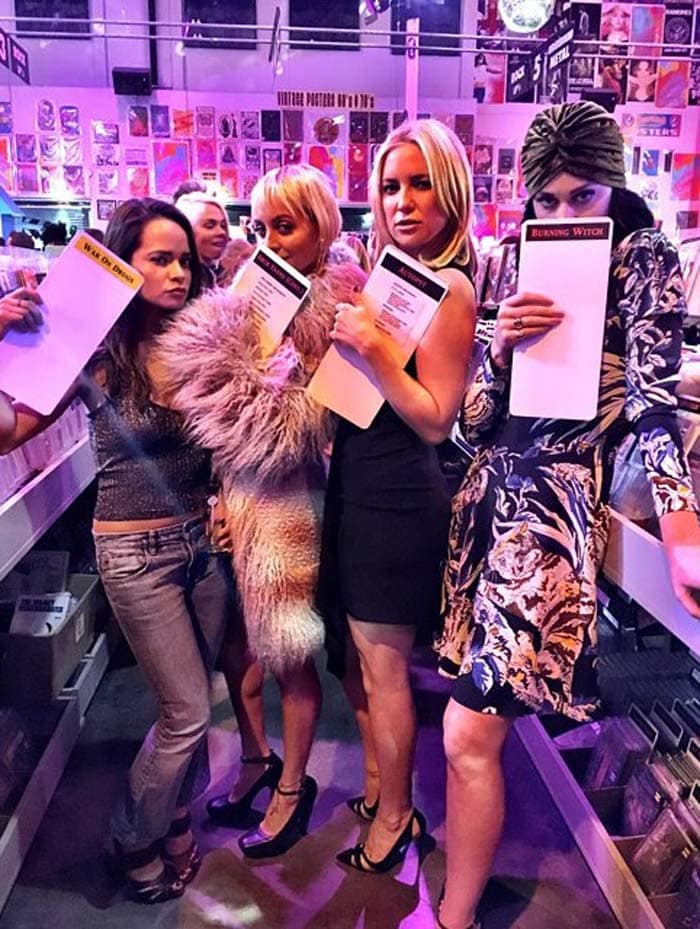 Kate Hudson was joined by Nicole Richie, celebrity stylist Sophie Lopez, and Katy Perry
The Edgardo Osorio x Ferragamo Marilyn Monroe-inspired pumps aren't available online, but we did find some alternatives at Zappos, Nordstrom, and Shopbop for you to check out.
Badgley Mischka Women's "Sirena" Pump in Black, $265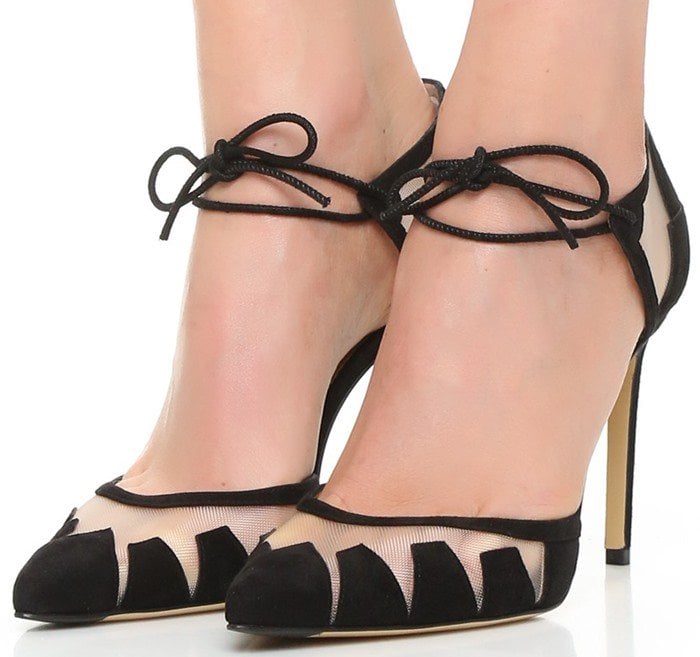 Bionda Castana "Lana" Pumps, $734.72 – $795
Gianvito Rossi Cutout Leather and PVC Pumps, $950
Credit: Nicole Richie's Instagram / Adriana M. Barraza / FayesVision / WENN / Avalon