During an appearance on The Oprah Winfrey Show in 2004, new mom Gwyneth Paltrow finally revealed why she named her baby girl Apple. Her first child was born on May 14, 2004, in London, England as Apple Blythe Alison Martin.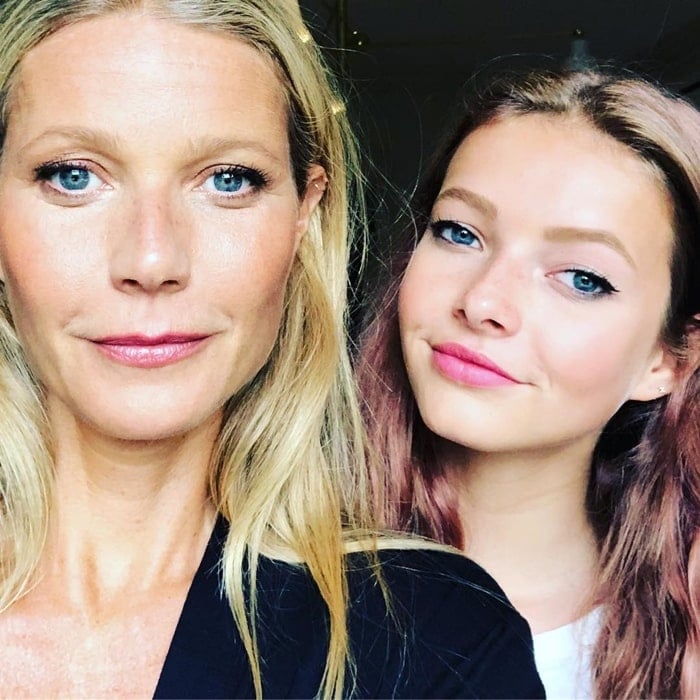 Gwyneth Paltrow shared a photo of her daughter Apple Blythe Alison Martin on Instagram in September 2018
"When we were first pregnant, her daddy said, 'If it's a girl I think her name should be Apple,'" Gwyneth said. "It sounded so sweet, and it conjured such a lovely picture for me, you know. Apples are so sweet and they're wholesome, and it's biblical."
Apple's conception inspired British rock band Coldplay to release a video for "The Nappies" on their web site. The group's lead singer, her father Chris Martin, also wrote Speed of Sound for their third studio album, X&Y (2005), to share his awe and joy at becoming a father.
Gwyneth Paltrow in a Fendi Pre-Fall 2020 dress styled with Christian Louboutin shoes at the 77th Annual Golden Globe Awards at The Beverly Hilton Hotel on January 5, 2020, in Beverly Hills, California
During the 2012 Toronto Film Fest, Kate Hudson wasn't the only blonde who wore stunning heels with her LBD. So did Gwyneth Paltrow!
The actress attended the premiere of her new movie "Thanks for Sharing" in an elegant sleeveless Tom Ford frock paired with gorgeous head-turning animal print sandals.
Gwyneth Paltrow attends the premiere of her film "Thanks for Sharing" held September 8, 2012, during the Toronto International Film Festival at Ryerson Theatre
She completed the look with a Baume & Mercier watch and an Annoushka bracelet. The American actress finished off her ensemble with a pair of black, red and animal-print shoes from Giuseppe Zanotti's Fall 2012 collection.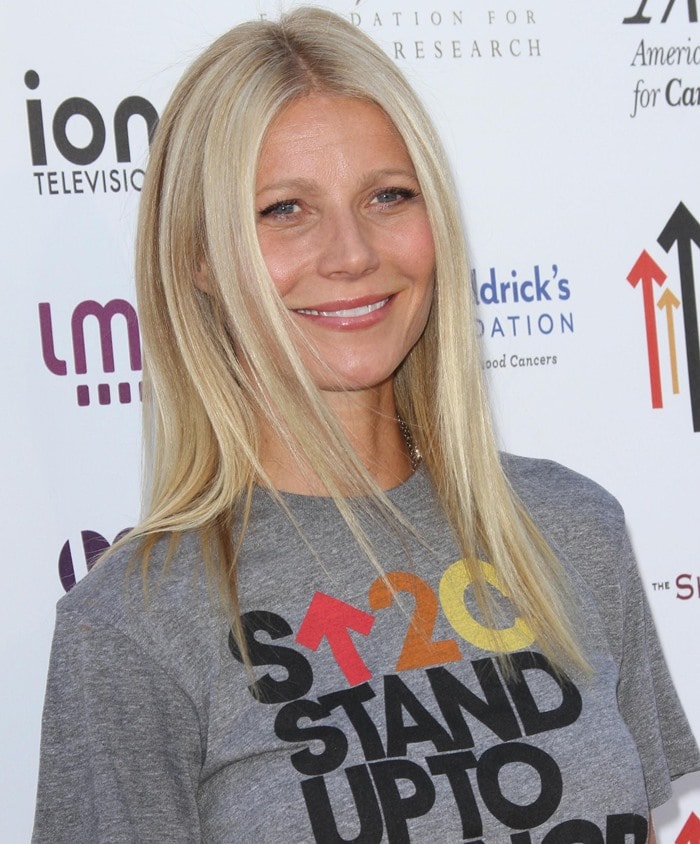 Gwyneth Paltrow poses on the red carpet at the 2012 Stand Up To Cancer telecast held at The Shrine Auditorium in Los Angeles on September 7, 2012
Gwyneth wore the same pumps one day earlier with a coral flared skirt and a grey "Stand Up to Cancer" t-shirt.
Gwyneth Paltrow wears a "Stand Up To Cancer" shirt on the red carpet
Here's a closer look at those sandals. Besides the catchy straps, what makes these shoes really stand out are the glam gold metal details on the back:
Gwyneth Paltrow's feet in Giuseppe Zanotti sandals
This style was available at Zappos and Farfetch, but has unfortunately sold out. It is possible that Heidi Klum purchased the last pair!
Giuseppe Zanotti Animal Print Calf Hair and Suede Sandals, $895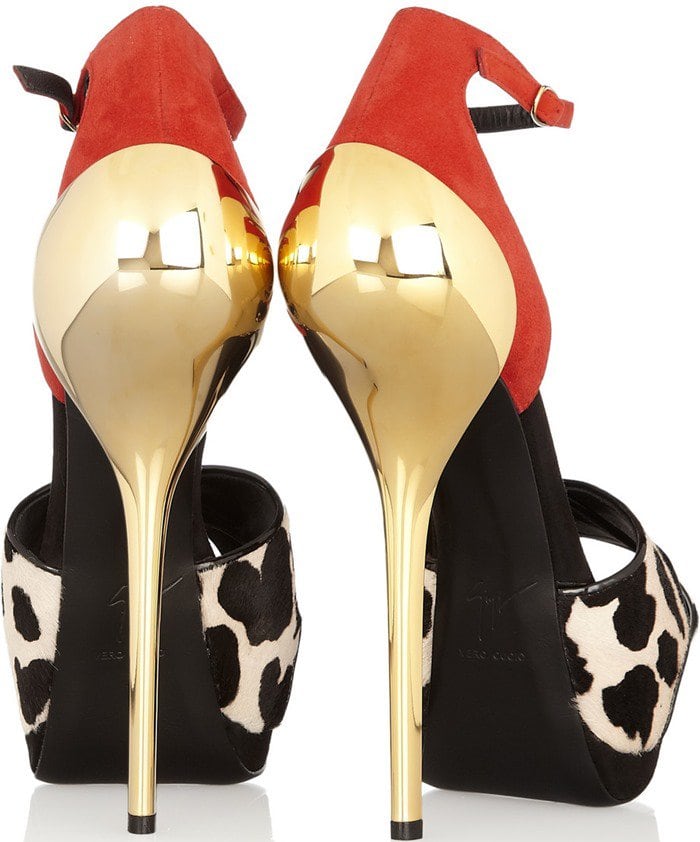 Credit: Ian Wilson / Nikki Nelson / FayesVision / WENN / Instar