Have you ever tried to take a group selfie only to realize that your phone was on video mode? What about when a friend does it deliberately and you all fall into said evil person's trap? How about while you are with a group of star-studded friends? Ashley Benson just answered yes to all three questions.
Ashley was spotted leaving a healthy coffee place, Urth Caffe, in Los Angeles.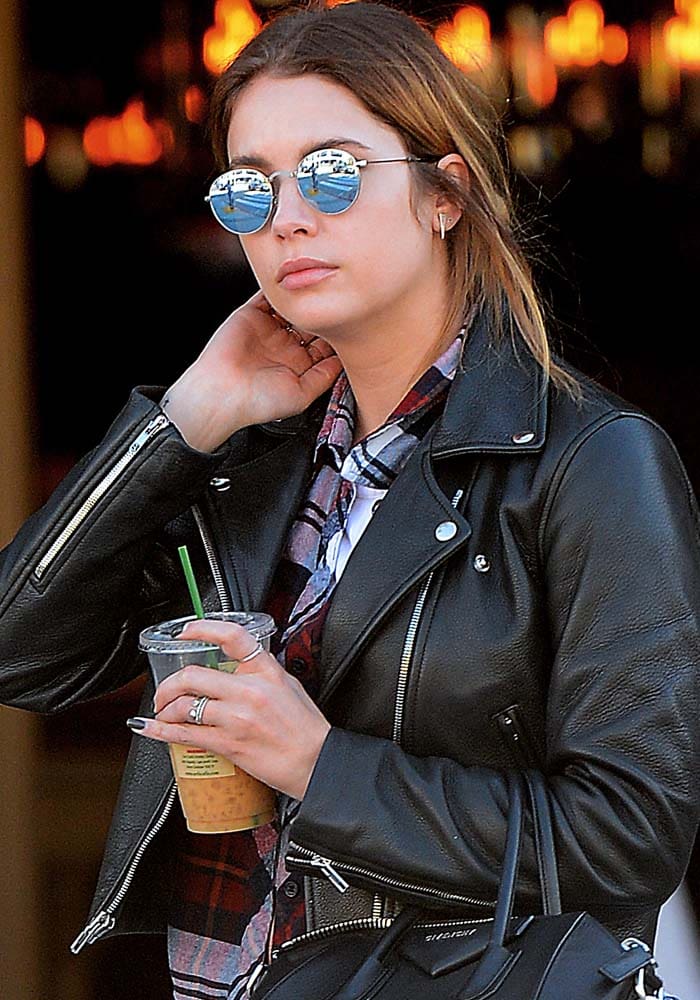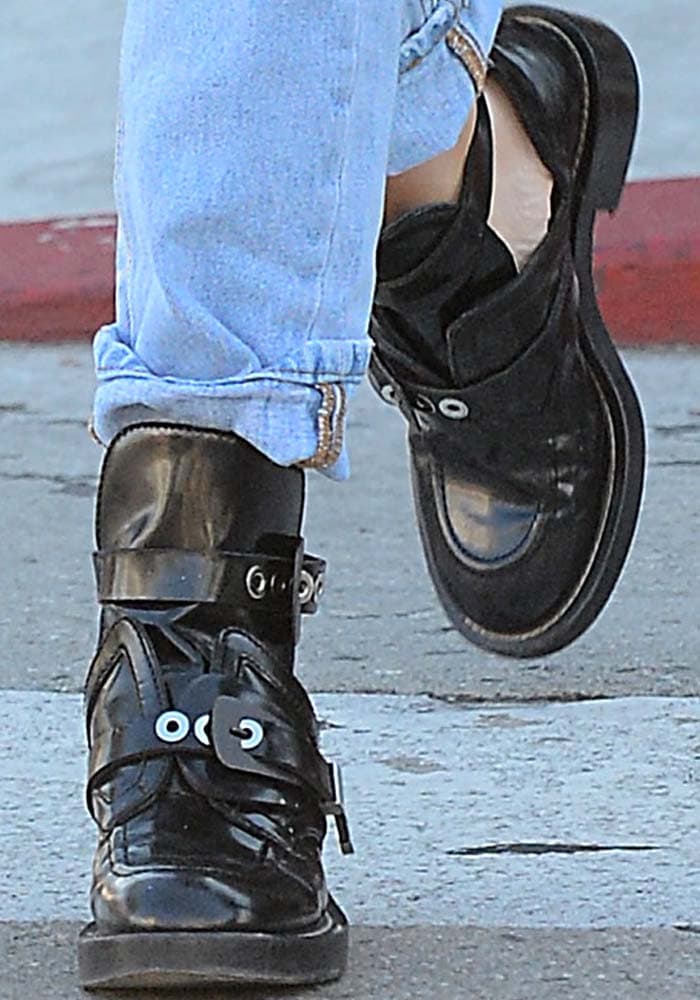 Ashley wore a plaid top underneath a leather jacket, which she paired with loose-fitting jeans. The actress accessorized her casual coffee run look with round mirrored sunglasses, a Givenchy tote and a pair of "Ceinture" cutout boots from Balenciaga.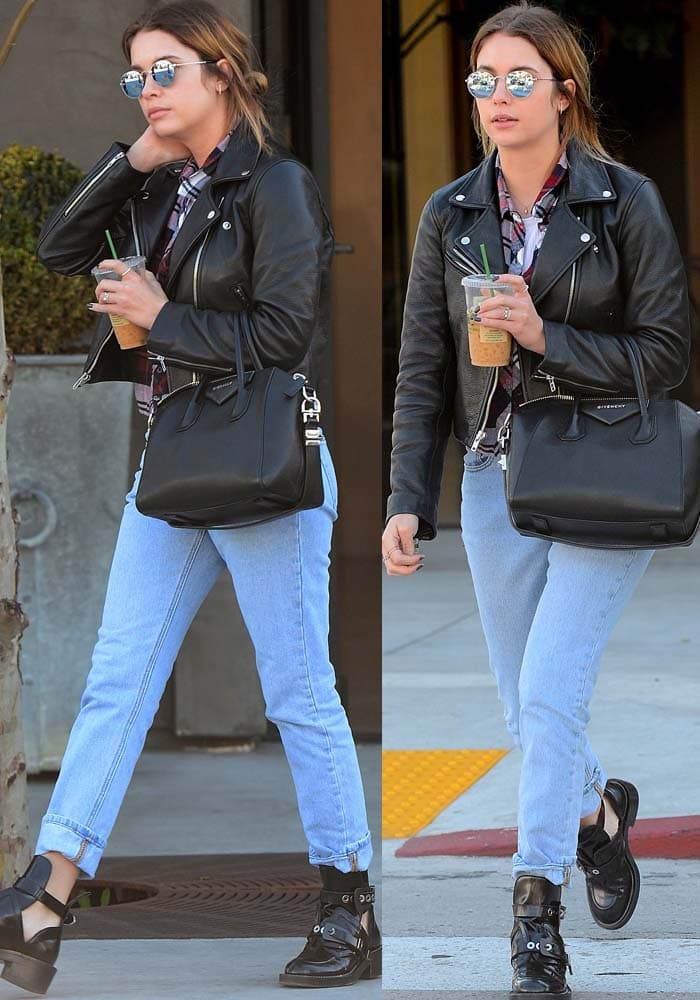 Ashley Benson leaves Urth Cafe in Los Angeles on January 22, 2016
Ashley posted the hilarious "photo" video mishap of her and her friends, which included Rachel Zoe, Nicole Richie, and the surprise guest at the end, Jessica Alba. The girls were together for producer Heather Parry's birthday. Not in the photo: Leonardo DiCaprio, P. Diddy, Adam Sandler and Orlando Bloom among other celebrities. Whew.
Ashley's Balenciaga "Ceinture" boots are no longer available in the black buckle version, but you can hardly tell the difference with the silver one. Grab a pair at Barneys New York.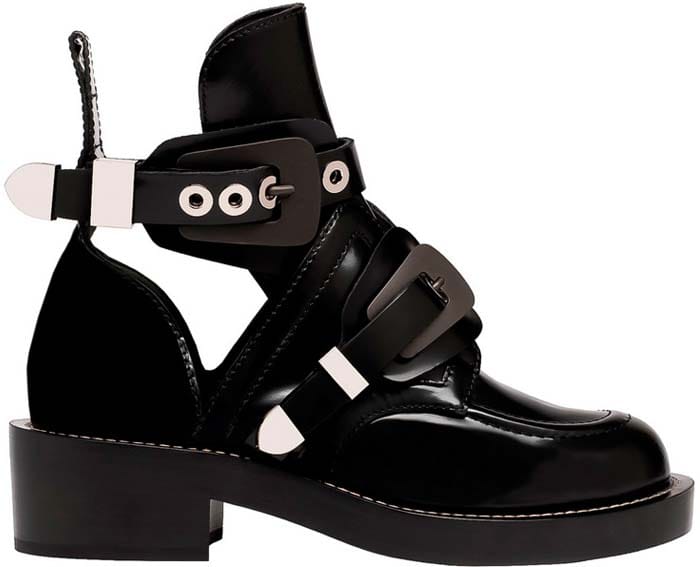 Balenciaga 'Ceinture' Ankle Boots in Black
Balenciaga 'Ceinture' Ankle Boots in Silver, $1,275 at Barneys New York
Credit: Ryan / WENN