Despite being only 15, Disney star Bella Thorne is fast becoming one of the style icons of today. She tends to always make appearances at big Hollywood events, and she also tends to impress us (perhaps even other celebs, too!) with her style. The 'Shake It Up' star may look mature in some of her ensembles, say, her outfits during the New York Fashion Week, but it would be hard to deny that she wore them well. In addition to her choice of dress, her heel collection is drool-worthy for any age group!
On September 5, Bella was spotted leaving the Lincoln Center after attending the Tadashi Shoji show. She looked so fab in a sheer crop top and a knee-length skirt finished with nude heels. She curled her tresses a bit, and wore a red lip shade, which definitely stood out from her white number.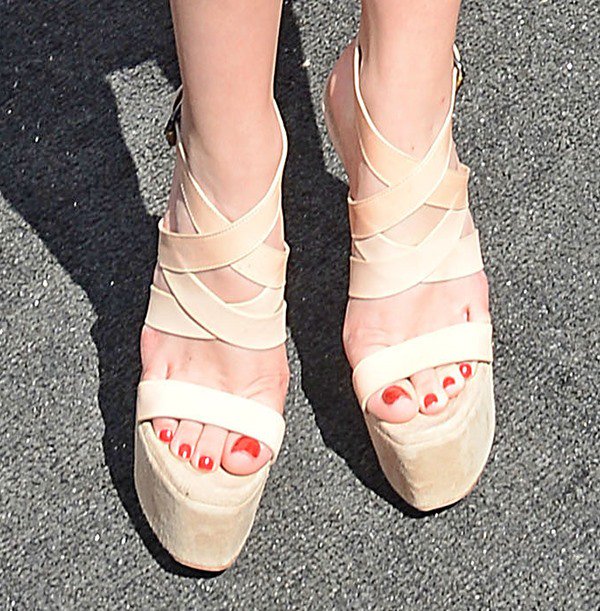 Bella Thorne leaving the Lincoln Center at Mercedes-Benz Fashion Week in New York City on September 5, 2013
Three days later, September 8, Bella was spotted at the Diane von Furstenberg show. This time, she wore something that was in total contrast to what she wore at the Tadashi Shoji show. She decided on a striking jumpsuit in dominant bright red with purple panels down the front and a keyhole detail. For this outfit, she chose to wear a pair of strappy maroon heels.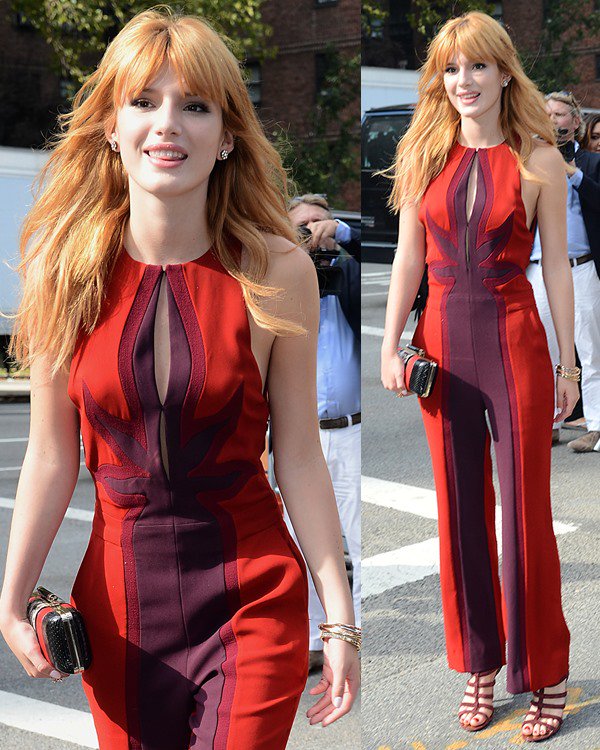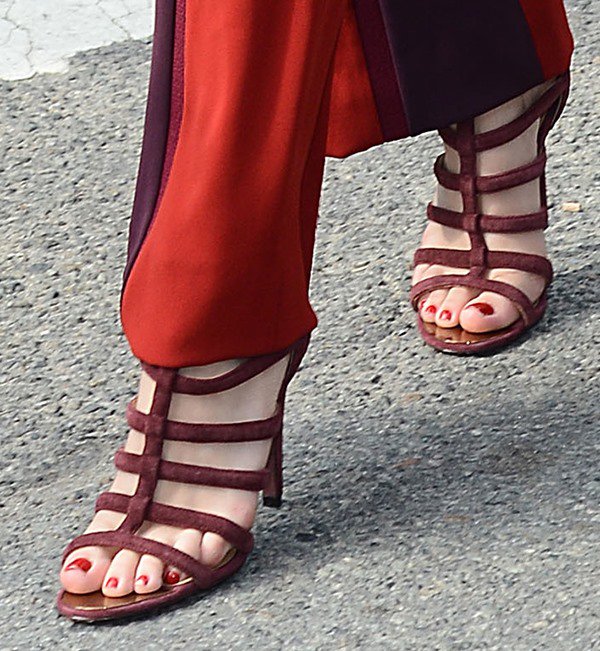 Bella Thorne at the Diane von Furstenberg show during the Mercedes-Benz Fashion Week in New York City on September 8, 2013
So, which look do you like most? How about those heels? It's unfortunate that we couldn't see the entire design of her maroon heels and to be able to find them online. We're thinking they're from Diane von Furstenberg, but we're not really sure. Any ideas?
At least we were able to find out that her other heels are by Ruthie Davis and that they're called the "Hudson." They feature nude leather straps with crisscross buckled ankle straps. The thick platforms that measure about 2 inches and the sky-high heels that measure approximately 6 inches make these sandals hard to miss. Also, mint green for outsoles is an interesting detail!
By the way, if you like the Ruthie Davis sandals, you're in luck because they're now discounted by 20% at Farfetch.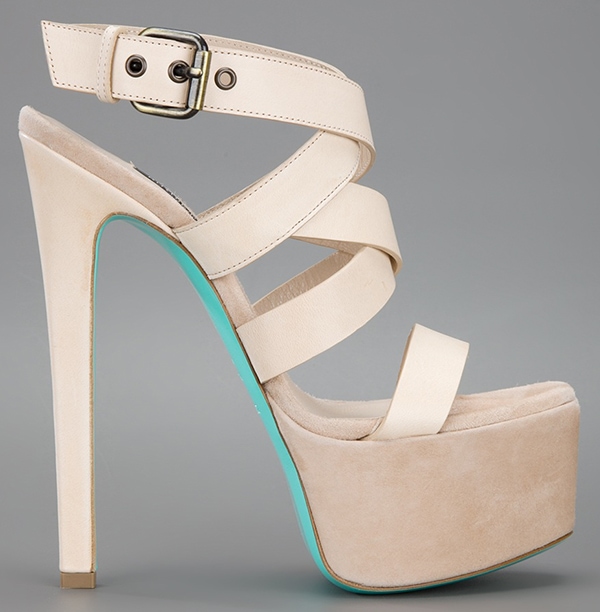 Ruthie Davis "Hudson" Sandals, $699.61 (before: $874.51)
Credit: Ivan Nikolov/Ryan/WENN