Blac Chyna seems to be getting more acquainted with the limelight. She and soon-to-be-husband Rob Kardashian were spotted out-and-about, rumored to be working on their own reality television show.
The visibly pregnant Chyna was spotted arriving at a studio in Van Nuys to film interviews. She had King — her son with rapper Tyga — in tow as well.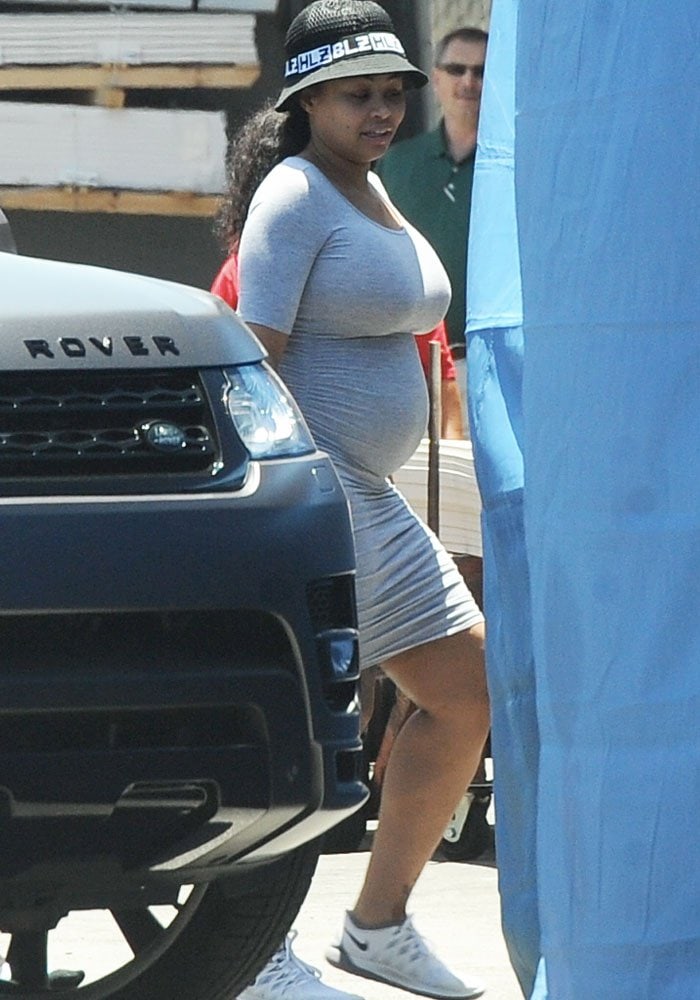 Pregnant Blac Chyna heads to a studio in Van Nuys to film a reality television show on July 13, 2016
Chyna put her own spin to maternity wear by slipping into a sleeved bodycon dress, a pair of Nike "Free 5.0" sneakers and a fisherman's hat. We're pleased to notice that her maternity style is nothing like Kim Kardashian's.
The 28-year-old definitely dressed down and took a break from her usual wigs, heavy makeup, and cutout fitted dresses to make her trip to the studio.
Keeping it comfortable: Blac Chyna wears a pair of Nike 'Free 5.0' sneakers as a part of her maternity wear
King Cairo, Blac Chyna's son with Tyga, was also spotted being carried into the studio
Blac Chyna got past her initial look of dishevelment and put herself in the hands of her glam team for the first green screen shot with Rob Kardashian. The soon-to-be-father uploaded a photo of the couple exchanging cute looks during the shoot.
We're not sure if this photo is for a "Keeping Up With the Kardashians" segment or if it's for their new show. Either way, we're sticking around to see what's next.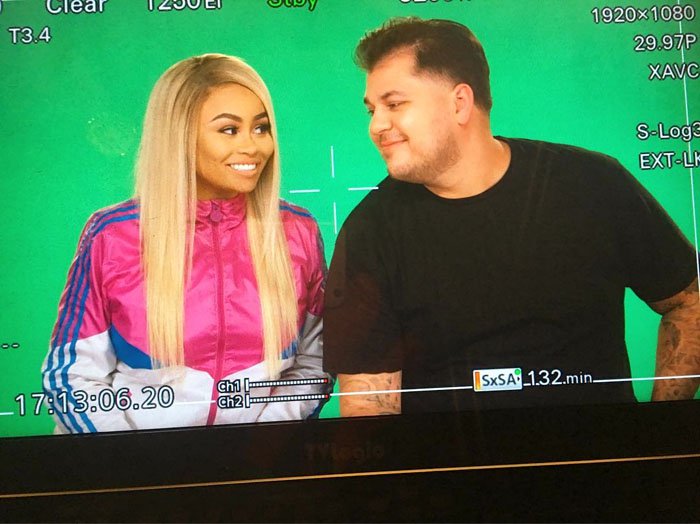 Get Blac Chyna's maternity sneakers, the Nike "Free 5.0" in white and gray, at 6pm.
Nike "Free 5.0" Running Sneakers, $50 (original: $100) at 6pm
Credit: Rob Kardashian's Instagram / Cousart / JFXimages / WENN