Hello Kardashian drama.
Rob Kardashian's former fiancée, Blac Chyna, has sued Kim Kardashian, Khloe Kardashian, Kylie Jenner, and Kris Jenner for upward of $100 million.
Um… why?
Apparently, Blac Chyna is seeking compensation for "economic damages and emotional stress."
The influencer claims that the family ruined her reality TV career, which resulted in a loss of potential revenue.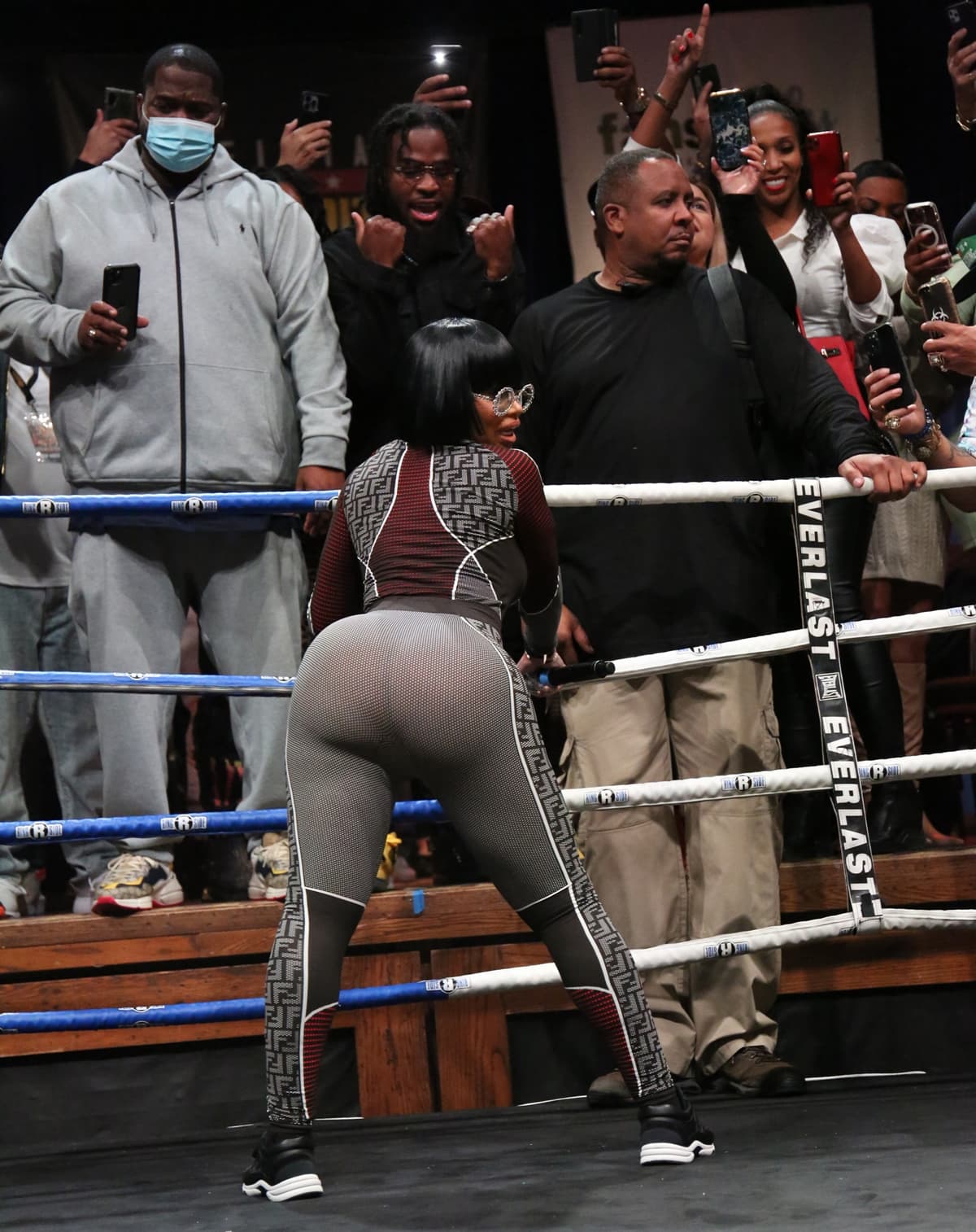 Blac Chyna says she was paid $25,000 to make an appearance at an upcoming celebrity boxing match at the Showboat Hotel in Atlantic City on November 6, 2021 (Credit: Star Shooter / Media Punch / INSTARimages)
Blac Chyna is also suing Rob, the father of her 5-year-old daughter Dream.
However, the judge separated those allegations into a second trial.
Kardashians Fight to Have the Case Dismissed
The Kardashians were quick to file a motion seeking dismissal of the case.
The family's attorney, Michael G. Rhodes, filed the motion this past week citing a lack of documentary evidence.
"Any attempt to assign economic damages by the jury would be impermissibly speculative," Michael stated.
Blac Chyna's "unsupported and wildly speculative claims for damages must not be allowed to go to the jury," he added.
Blac Chyna and fashion designer Sir Joe Exclusive attend the "LA Fashion Week" Glamour And Style edition held on October 27, 2021, at Don Quixote in Los Angeles (Credit: Eugene Powers / Shutterstock)
So, what potential revenue is Blac Chyna claiming she lost out on?
Apparently, the reality star filed the lawsuit after her reality show, "Rob & Chyna," was canceled. The show aired for one season but was canceled midway through the filming of its second season.
Blac Chyna is accusing the Kardashian family of having the show canceled. She's also claiming that Rob was abusive throughout the duration of her relationship with him.
This isn't Blac Chyna's first lawsuit against the Kardashian and Jenner clan. She previously sued the family in 2017 for a number of claims including defamation, assault and interference with prospective economic relations.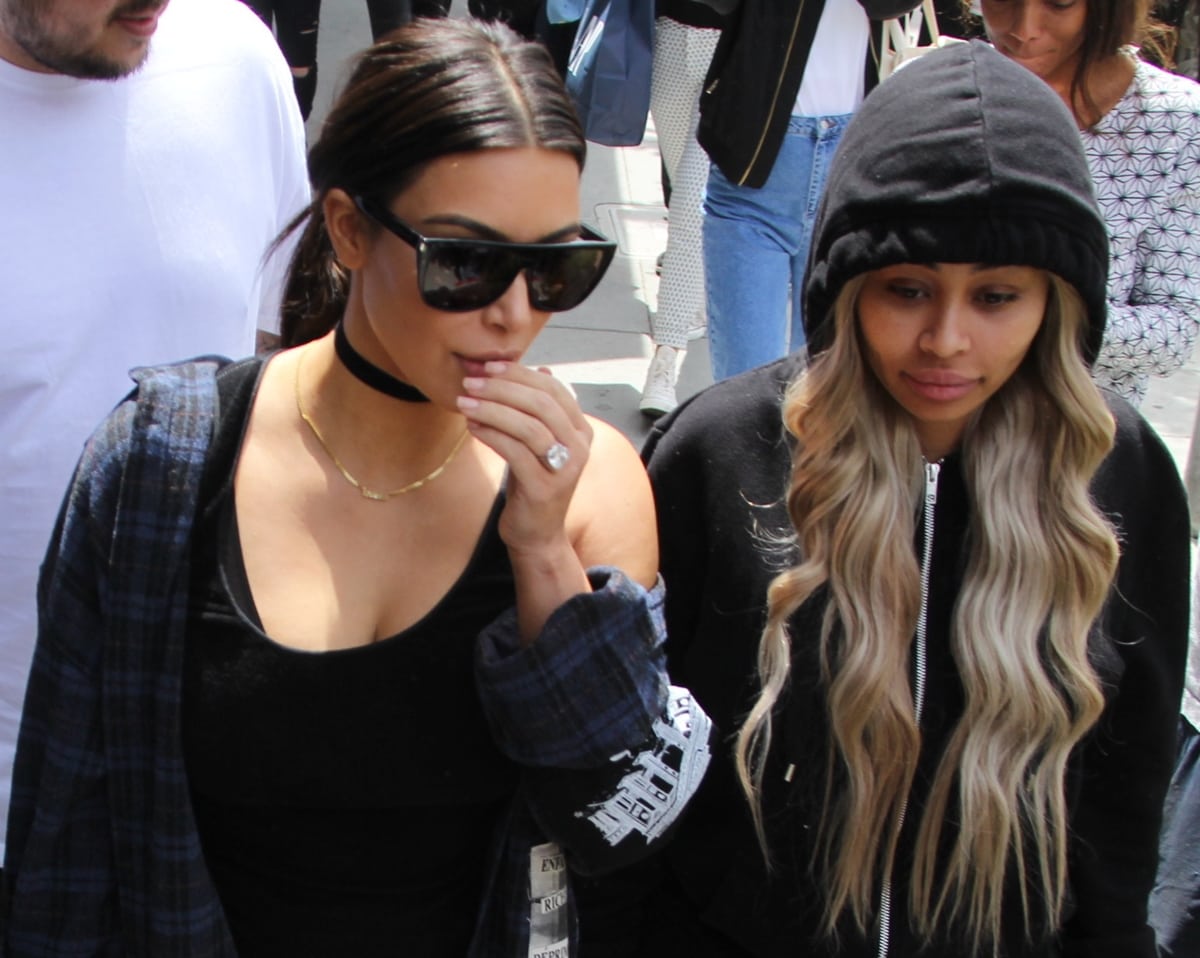 Kim Kardashian and Blac Chyna leave Nate n Al's in Beverly Hills after having lunch together on April 26, 2014 (Credit: WENN)
But if you ask the Kardashians, you get a different version of events. The family claims that Blac Chyna was abusive toward Rob. The family claims Blac Chyna attacked Rob in 2016, and Kris even went so far as to claim that Blac Chyna was planning to murder her son.
During the 2017 trial, allegations arose about how Blac Chyna wrapped a cord around Rob's neck and held an unloaded gun to his head. Blac Chyna brushed the actions off as a "joke," but the Kardashian/Jenner family claims she had sinister intentions.
Executives from E!, the network which aired "Rob & Chyna," testified as well. Those executives allege that the show was canceled due to the couple's break up and no other reason.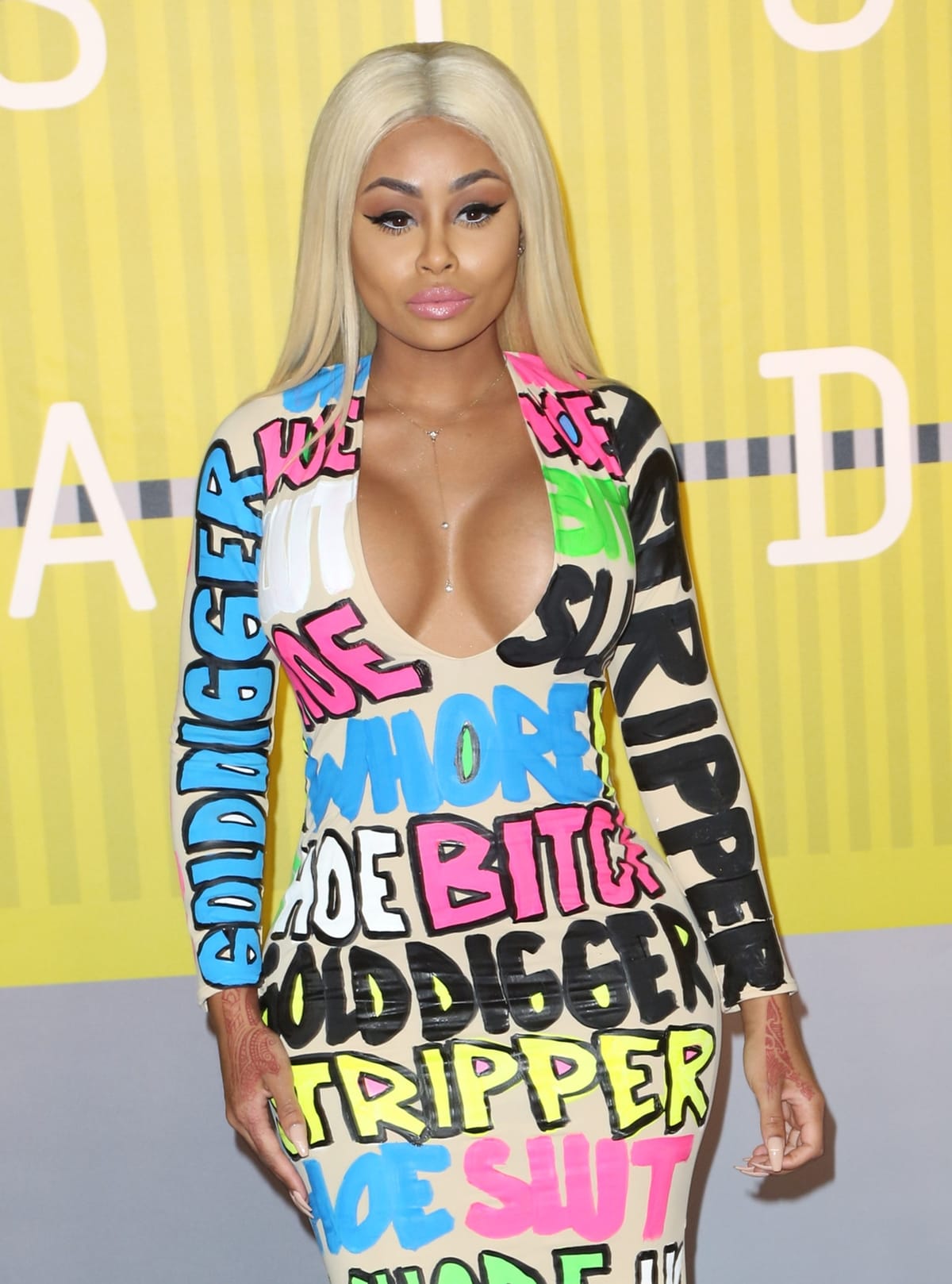 Blac Chyna makes a bold statement at the 2015 MTV Video Music Awards held on August 30, 2015, at the Microsoft Theater in Los Angeles (Credit: Brian To / WENN)
Following the broken engagement, Rob and Blac Chyna refused to be in the same room as each other, E! representatives said.
That alone made the continuation of the show impossible.
Blac Chyna Reveals Shocking Information About Her Finances
The Kardashians were quick to dispute the claims of Rob's abuse, and their lawyer was just a quick to dispute all of Blac Chyna's allegations regarding loss of income due to cancelation of "Rob & Chyna."
Michael said Chyna hasn't offered any evidence or "specific facts" about her economic damages.
In fact, the court was shocked to discover that Blac Chyna has admitted that she hasn't paid taxes since 2018. She also testified in court that she doesn't have a bank account.
While Chyna claims to have made $2 million per year in 2020, 2019, and 2018, she hasn't filed taxes since 2015.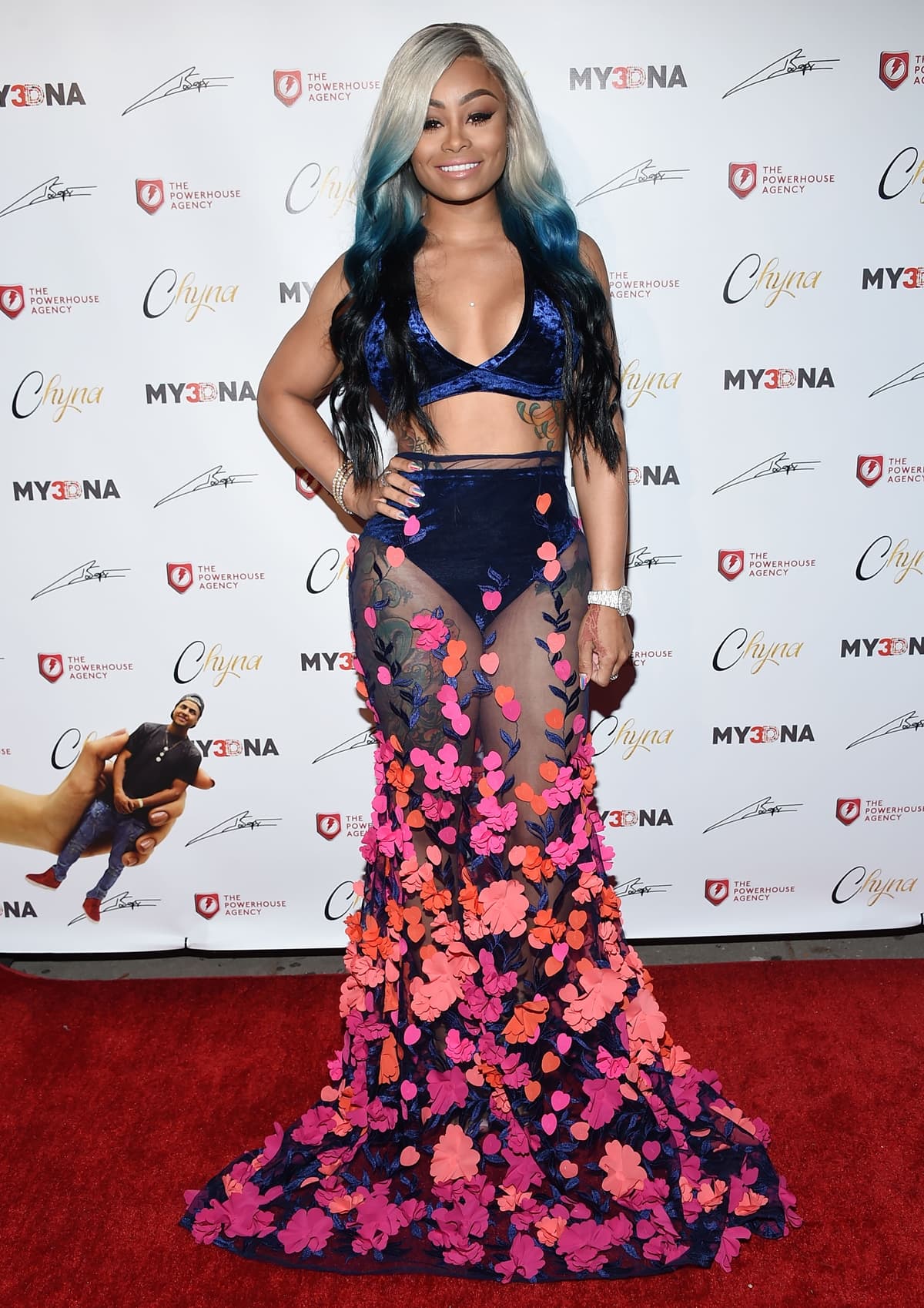 Blac Chyna wears a custom crushed velvet and 3D Floral dress by Shane Justin at the Blac Chyna Figurine Doll Launch held August 17, 2017, in Los Angeles(Credit: DFree / Shutterstock)
Blac Chyna stated during an examination that she makes millions per year through brand deals, celebrity appearances and the OnlyFans app.
The latest trial between Blac Chyna and the Kardashian/Jenner family has certainly unearthed nasty facts about Blac Chyna's relationship with Rob.
We're all anxious to see what other drama ensues as it comes to a close.
Blac Chyna's Style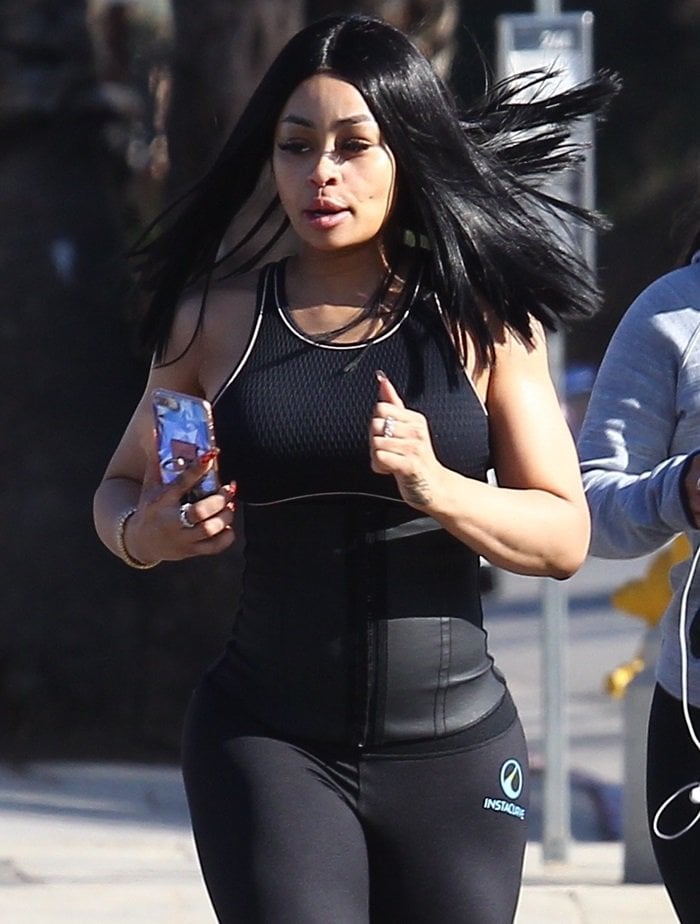 Blac Chyna wears high-waisted Instant Curve leggings — which feature heat-generating technology to help your body burn fat — while working out (Credit: WENN)
In 2017 and 2018, we featured Blac Chyna rocking two separate — and very different — outfits that both featured one common denominator: Shoes designed by Kanye West.
Blac Chyna goes for a run in black athletic gear (Credit: WENN)
In early January 2018, the social media star was spotted working out in black athletic gear styled with her favorite sneakers from Kanye West that feature a murdered-out Primeknit upper with bright red "SPLY-350" text.
She also wore a waist trainer to show off her figure as she jogged through the neighborhood.
Blac Chyna wears sneakers designed by Kanye West while jogging in Studio City with friends on January 21, 2018 (Credit: WENN)
It looked like Blac Chyna was dedicated to keeping her figure in the best shape possible.
Blac Chyna enjoys an iced coffee drink from Starbucks at Los Angeles International Airport (Credit: WENN)
Almost a year earlier, Blac Chyna wore Yeezy shoes while casually strolling through the Los Angeles International Airport in a surprisingly laid-back ensemble.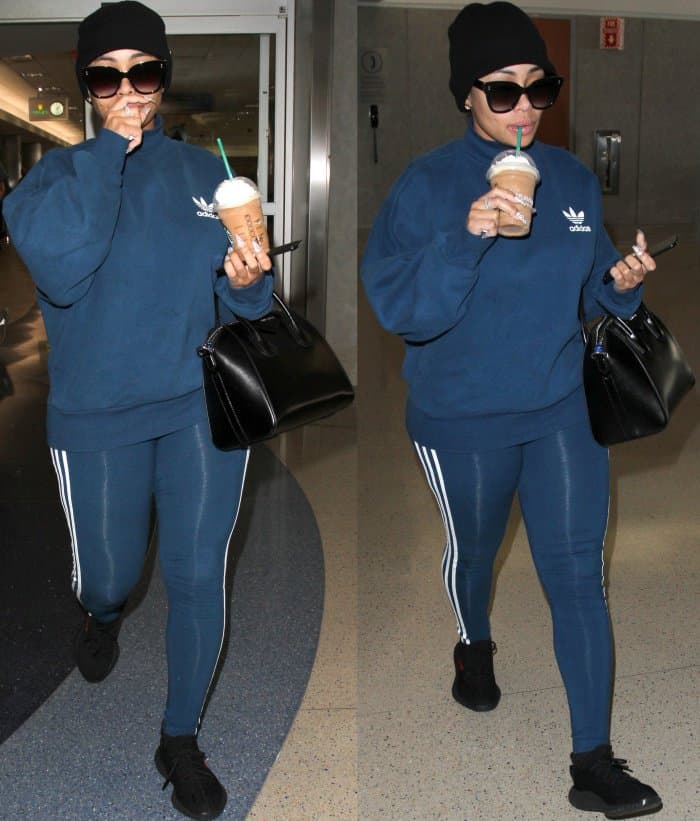 Blac Chyna styles a blue Adidas tracksuit with oversized sunglasses and a beanie cap (Credit: WENN)
We're used to Blac Chyna wearing skin-tight and sexy outfits like the one she went running in, so we were surprised to see her look so casual.
Blac Chyna wears skintight Adidas leggings at Los Angeles International Airport in Los Angeles, California, on March 1, 2017 (Credit: WENN)
For her LAX outing, the then-28-year-old stepped out in a blue sweater from Adidas, which featured long sleeves and a mock neckline.
She paired it with matching Adidas leggings that featured the trademarked three stripes down the sides.
Blac Chyna reportedly purchased her Kanye West for Adidas shoes from Fight Club in Los Angeles (Credit: WENN)
The Kardashian-wannabe hid her hair under a black beanie and wore dark oversized sunglasses in an attempt to go incognito.
She carried a black leather handbag and a Starbucks drink and completed her airport look with glossy lips and a sparkly manicure.
Blac Chyna wears Yeezy Boost 350 V2 black/red sneakers (Credit: WENN)
The video vixen wore the black/red iteration of the Yeezy Boost 350 V2 sneakers with black Boost soles.
They also have distinct center stitching and heel tabs. Another key detail of these Yeezy sneakers is the contrasting red lettering. A mirrored "SPLY-350" mark is visible on the sides of the shoes.
Black/Re YEEZY Boost 350 V2 Sneakers