Karl Lagerfeld's Net Worth & Best Women's Shoes
Please subscribe to
our newsletter
to receive updates from Your Next Shoes. This post may contain affiliate links. Please see our
disclosure
for more details.
Best known for his signature white hair and as the creative power behind the modern revival of Chanel, of which he served as the creative director from 1983 until his death in 2019, Karl Otto Lagerfeld was a German creative director, fashion designer, artist, photographer, and caricaturist.
At the time of his death, he had an estimated net worth of $200 million.
Karl Lagerfeld during the World Awards at Hamburg's Musikhalle October 22, 2003, in Hamburg, Germany (Credit: WENN / SCHROEWIG)
In addition to working for French fashion house Chanel, he was creative director of the Italian fur and leather goods fashion house Fendi and of his own eponymous fashion label.
Scroll down to see Karl Lagerfeld's best sandals and shoes for women!
What do shoes have to do with diet? Everything, if you ask these shoes designed with burgers, fries, cakes, cookies,…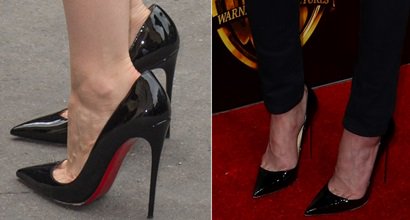 When Karl Lagerfeld regularly takes pictures with you backstage at his highly-anticipated Chanel shows, it's pretty obvious that you've already earned…
Hailey Baldwin may not exactly be runway material, but she is certainly starting to dominate endorsements and print advertisements. This time,…
Karl Lagerfeld has always been notorious for bringing in a handful of choice celebrities to show up at Chanel fashion…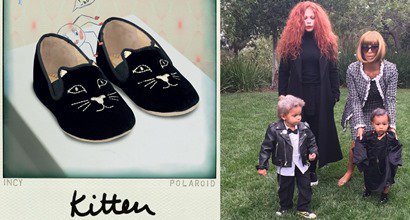 Kim Kardashian dressed up as Anna Wintour on Halloween and shared a photo of her costume on Instagram. She was…
It's the Supermarket Sweep all fashionistas would kill to join. Chanel set their fall 2014 collection in a grocery store…
We always associate elegance and glamour with Chanel. A Chanel woman is classy and sophisticated in beautiful gowns, tailored suits,…
You know a trend is serious when the haute couture world picks up on it. The usual picture of models…
Oh, to be Willow Smith. She's rich, she's famous, and she's Hollywood royalty. So, when Karl Lagerfeld photographed her for…
Jessica Biel and Alexa Chung looked incredibly elegant in striking white Chanel dresses at the Museum of Modern Art Film…
We all know how interesting Naomie Harris' shoe collection is. She's the type who never settles for something ordinary when…
Alice Eve was spotted in head-to-toe Fendi on the red carpet at the 2013 British Academy Film Awards Nominations. The…