Transgender icon Amanda Lepore took the spotlight away from Katie Holmes and Zoe Saldana at the Nordstrom Flagship Opening Party in New York City on Tuesday night.
As what has been the trend in our butt-obsessed culture, the hyper-sexualized blonde bombshell focused all the attention to her backside in a skintight butt cleavage dress.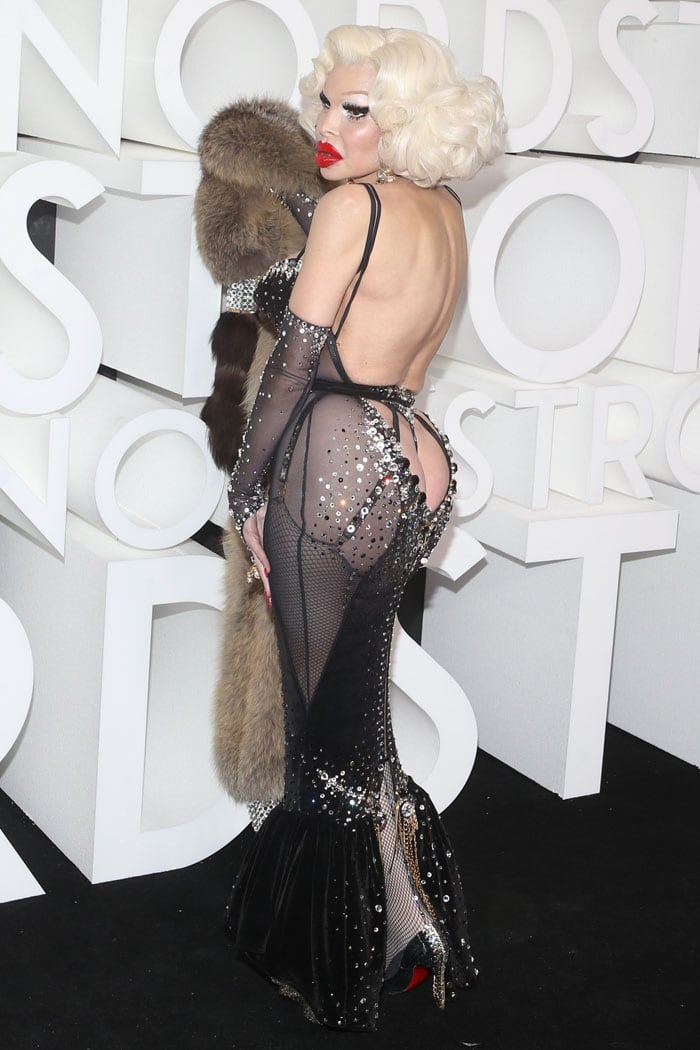 Amanda Lepore rocking a butt cleavage dress with Louboutins at the opening of the Nordstrom Flagship Store in NYC on October 22, 2019
Other celebrities who previously dared to bare their butt cracks on the red carpet include Rihanna at a 2014 Met Gala after-party, Miley Cyrus at the 2018 Met Gala, and Kim Kardashian at Madonna's 2018 Oscars after-party.
Do you think cut-down-to-there butt cleavage dresses will catch on like slit-up-to-there pelvic bone dresses?
Amanda Lepore modeling the front of her butt cleavage dress worn with bedazzled Louboutin pumps
Amanda rounded out her indecent ensemble with Christian Louboutin pumps that appear to have been customized to match her heavily embellished black-velvet gown.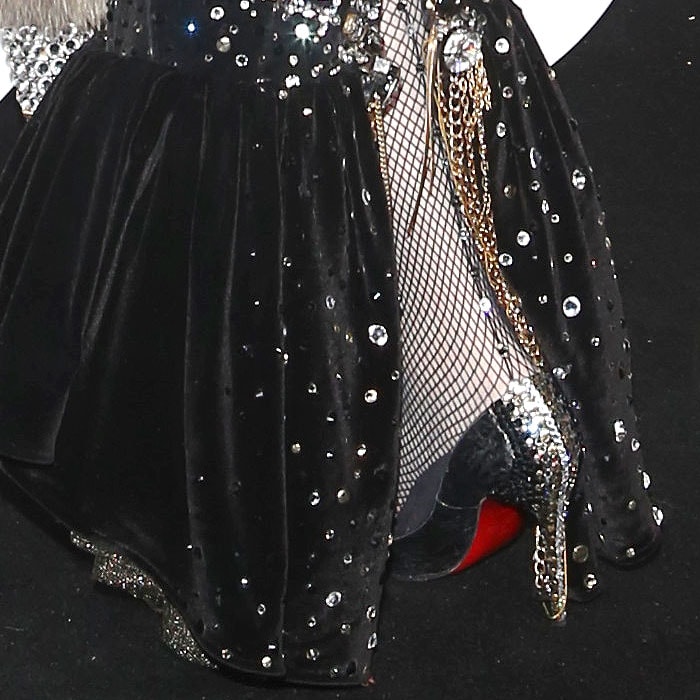 Amanda Lepore's Christian Louboutin pumps bedazzled to match her embellished black-velvet gown
The stiletto heels of Amanda's Louboutins feature the same sequin embellishment going down the back of her black fishnet stockings.
The pointy toes also appear to have same-shaped crystals sprinkled throughout parts of her dress.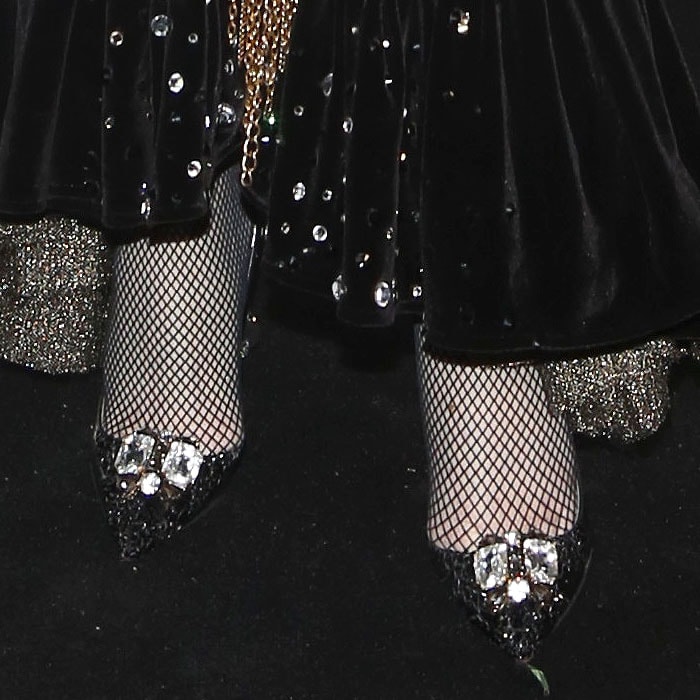 The glittery, jeweled pointy toes of Amanda Lepore's customized Louboutins
If you think it's blasphemous to bedazzle Louboutins, remember that this is Amanda Lepore we're talking about.
Back in 2012, she infamously cut to the front of the line of hundreds of people waiting to get into a Christian Louboutin sample sale. She demanded to be let in first and was, all because she is who she is.
She may be plastic but life's fantastic in Amanda Lepore's world.
Credit: Derrick Salters / WENN