The standout African-American-focused comedy of the 1990s, In Living Color, was a show of skits, dancing, and music all made by the Wayans siblings.
This iconic series introduced the globe to some of the most famous celebrities we know today, who used In Living Color to allow their careers to blossom over time.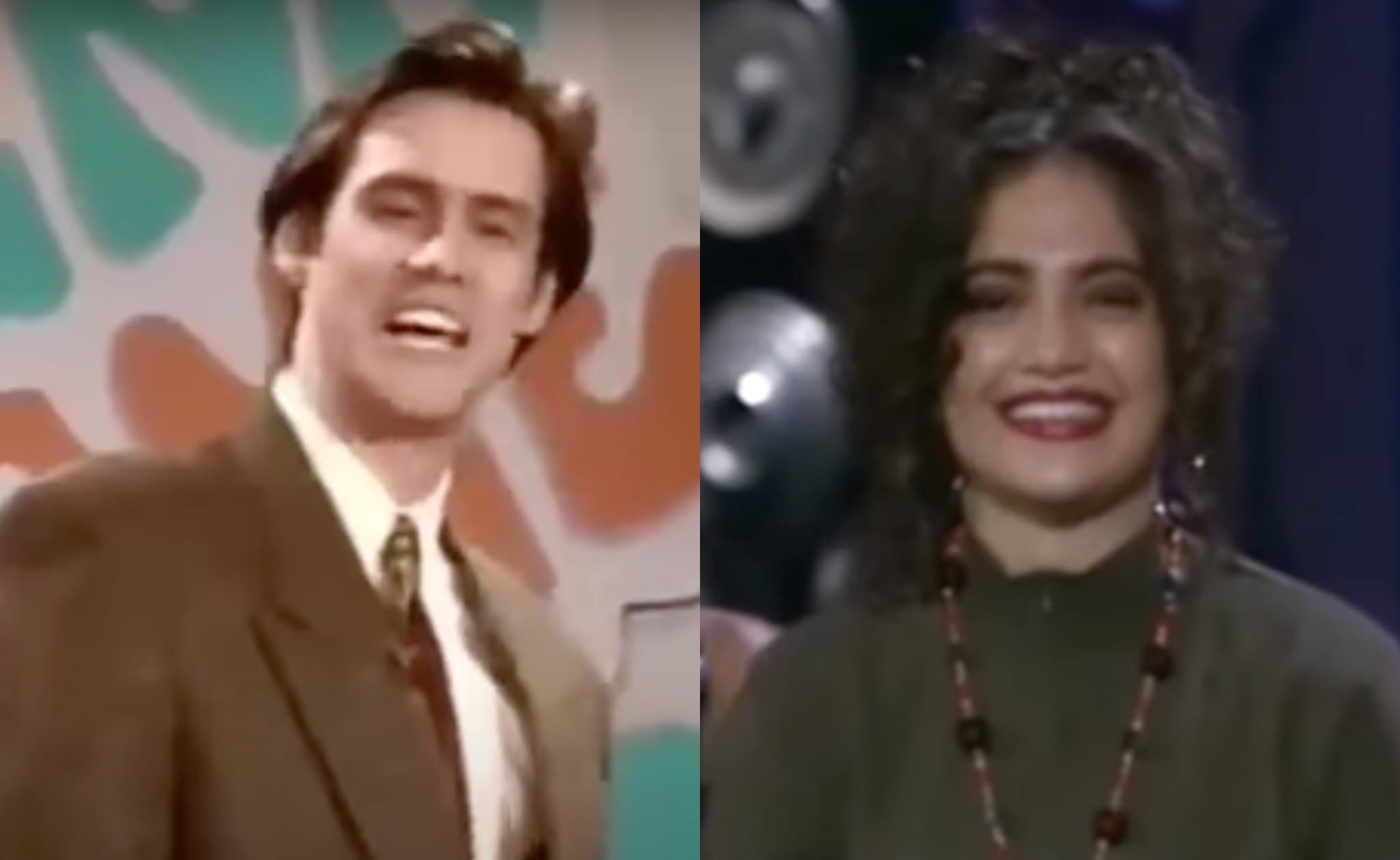 Jim Carrey and Jennifer Lopez began their career in the sketch comedy In Living Color in the early 1990s (Credit: The Comedy Network / Chris Brown / YouTube)
Putting a black twist on amusing situations, In Living Color has stood the test of time in being a commonly known entertainment series.
Some of the biggest stars to sprout from this show include Jim Carrey and Jennifer Lopez. To find out more about their roles in the show and why they left, read on for more information!
Jim Carrey's In Living Color Characters
As an actor, producer, writer, and comedian, Jim Carrey started to solidify his career after landing his routine role in In Living Color in 1990 at around 28 years old.
Carrey became one of the very few white cast members who featured in all five seasons of the show up until 1994, which helped him land his career in comedy within his first several major film roles.
Jim Carrey starred in the sketch comedy TV series from 1990 to 1994 (Credit: dwj311 / YouTube)
Bringing energy to his performances, Carrey's various personas within the show were commonly utilized to make fun of white celebrities like Vanilla Ice. As the only white man on the program, he helped bring race issues to light that weren't being aired in other series in this period.
Carrey played a variety of different characters, putting his unique twist on each of them to bring comedy to life. Let's take a look at a few of them!
1. Vera De Milo
Vera De Milo was a steroid-addicted, fitness enthusiast, a completely absurd, husky-voiced woman who could provoke laughs every single time she came on screen.
One of Jim Carrey's characters in the show was the steroid-addicted and fitness enthusiast woman Vera De Milo (Credit: KayzKustomz &Family / YouTube)
2. Fire Marshall Bill
This dark and strange man is said to be 100% suited to Jim Carrey, being entertaining whenever he appeared.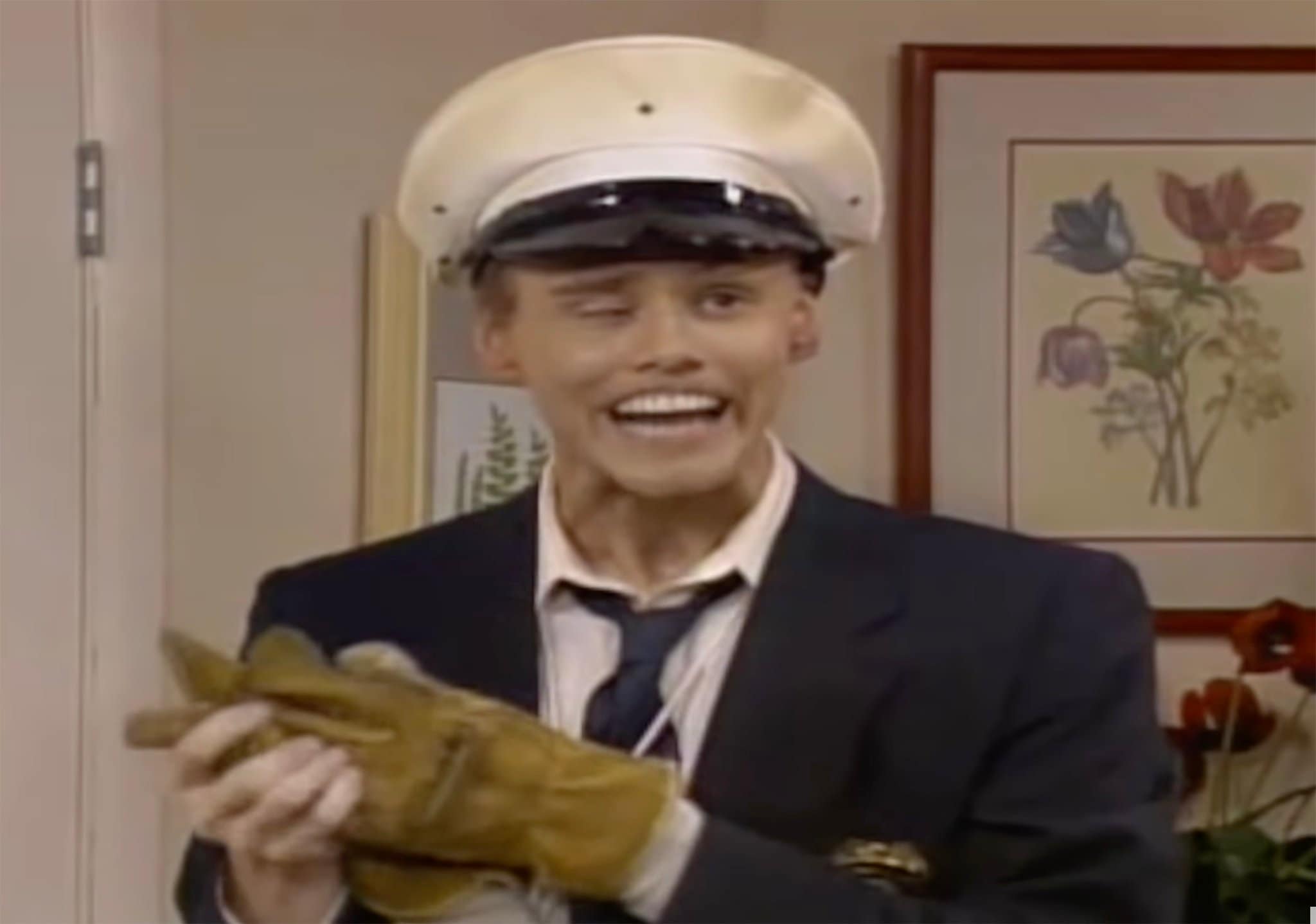 Jim Carrey's Fire Marshall Bill character is a minor antagonist in In Living Color (Credit: Vincent Clark / YouTube)
3. Grandpa Jack McGee
The abusive, ill-tempered, and drunk man, otherwise known as Grandpa Jack McGee, had many funny mannerisms and insults which made him unforgettable as he taught his unique versions of household activities.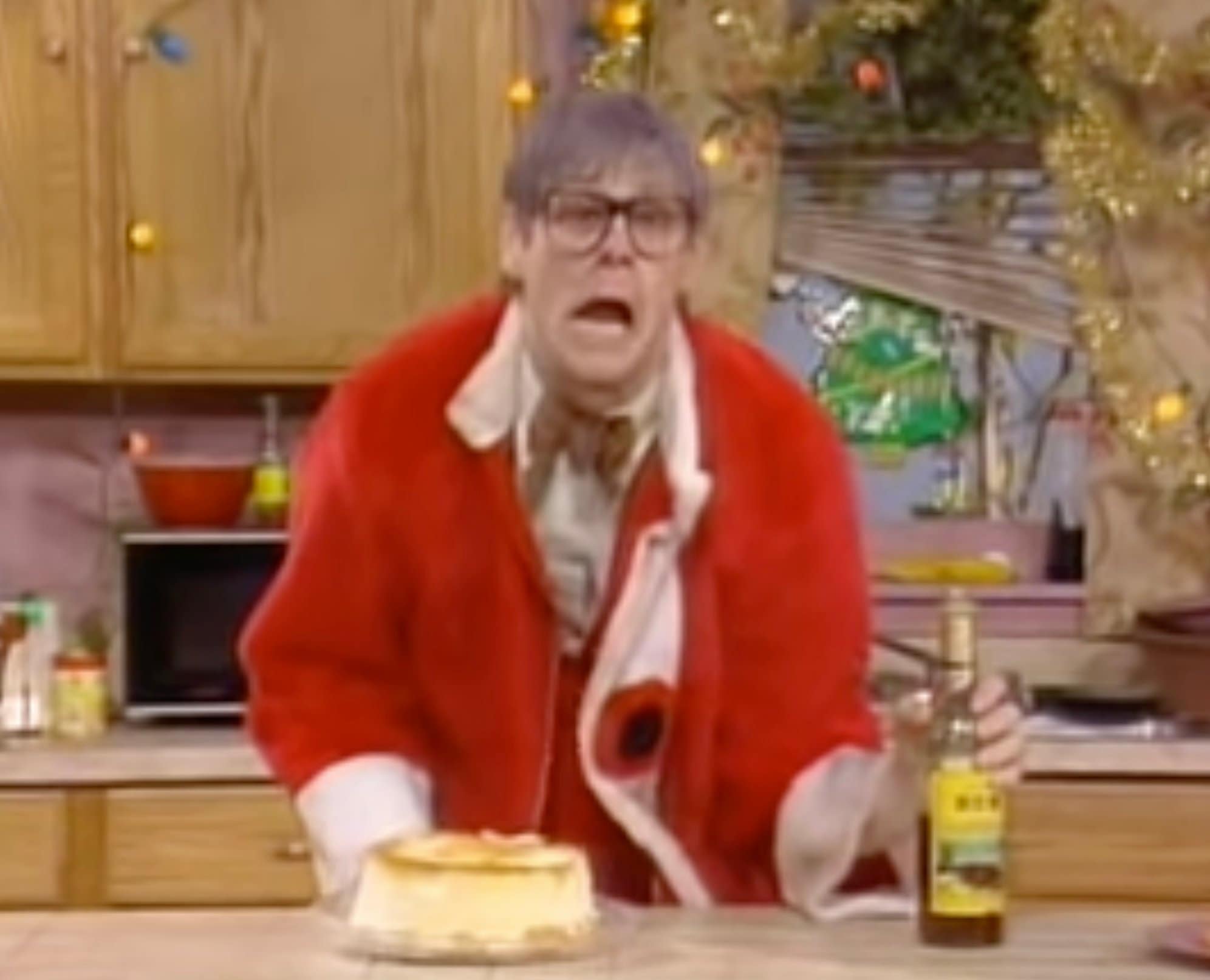 Jim Carrey's Grandpa Jack McGee character hosts The Dysfunctional Home Show in In Living Color (Credit: sitbc / YouTube)
Carrey also had roles such as Jay Leno and The Background Guy, making him memorable in a variety of different ways. This certainly set him on the road for his comedy-acting career.
With many stars leaving In Living Color to kickstart their successful acting careers, Jim Carrey was often said to be the reason for the show's cancellation.
Carrey was the most famous star to appear on the show, meaning he was potentially too expensive to keep. In Living Color was finally canceled in 1994, with the creators, the Wayans, not wanting to see the series continue without them being on screen.
Jennifer Lopez and In Living Color
Whilst many people only know J.Lo as an incredible singer, this woman started her career in television three decades ago on In Living Color.
Auditioning for this TV series at just 20 years old, Jennifer Lopez was introduced to the show later in the third season, which first aired in September 1991.
Jennifer Lopez appeared on the third season of In Living Color as a Fly Girl dancer (Credit: Show Master / YouTube)
Lopez starred in the series' dance troupe, otherwise known as The Fly Girls. Working under choreographer Rosie Perez, Lopez blossomed as a dancer in the third and fourth seasons of the show until 1993.
Indeed, Lopez actually envisioned herself as a dancer rather than a singer or actress.
Under Rosie Perez's choreography, Jennifer Lopez blossomed as a dancer in the show until 1993 (Credit: Show Master / YouTube)
She left In Living Color to take her career to the next level, extending her artistic talents to the big screen. She worked as one of Janet Jackson's backup dancers, appearing in the That's The Way Love Goes music video.
Following this, Lopez didn't need to ever look back as she delved deeper in making her mark on Hollywood, producing some of the globe's greatest hits.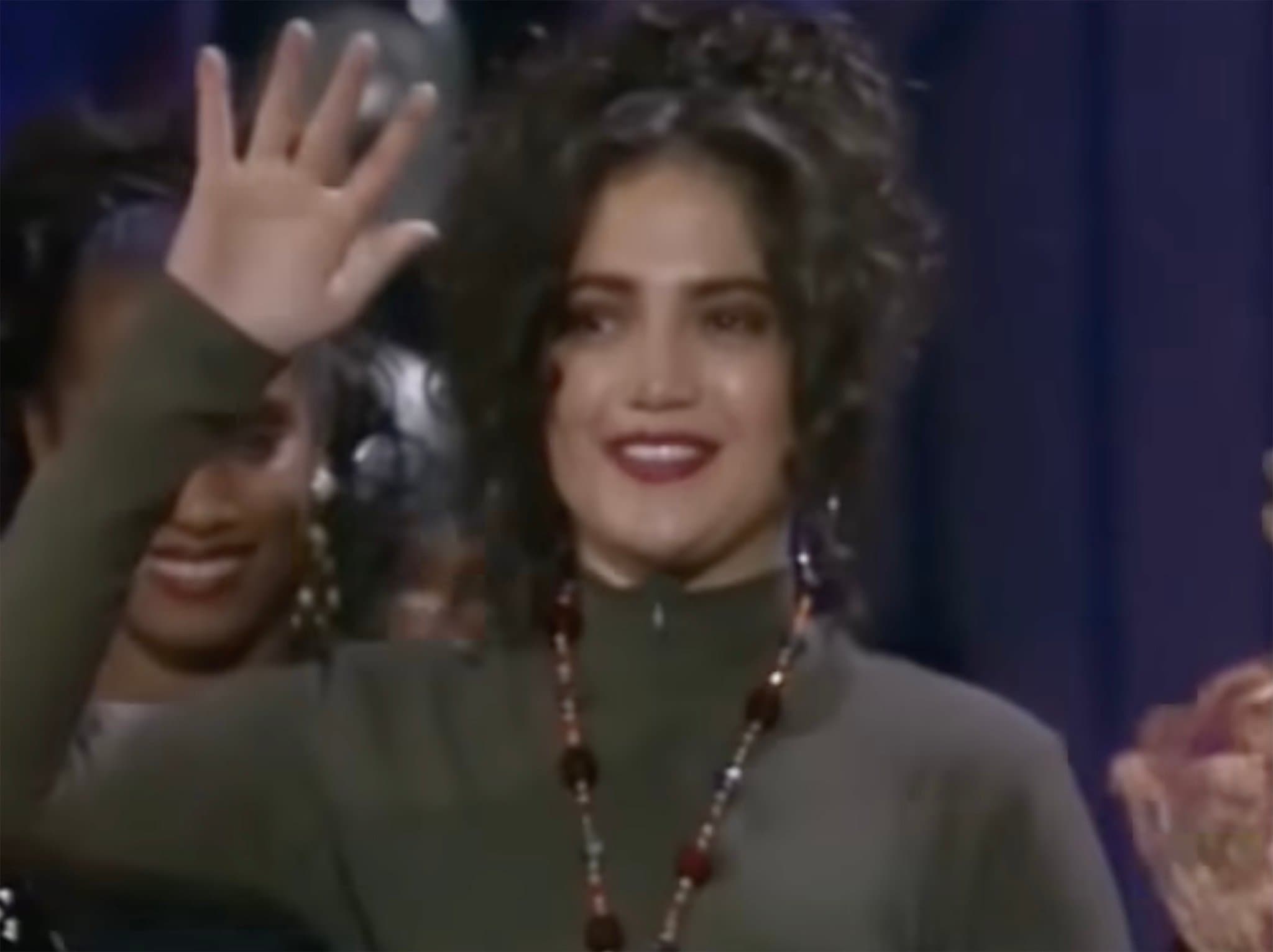 After leaving In Living Color, J.Lo became Janet Jackson's backup dancer and later burst onto the Hollywood scene (Credit: Chris Brown / YouTube)
Who else has appeared on In Living Color?
Aside from superstars Carrey and Lopez, there have been many other successful talents to appear on In Living Color.
Celebrities like Jamie Foxx, David Alan Grier, Keenan Ivory Wayans, Tommy Davidson, and Damon Wayan all rose to success on this television series.
Conclusion
Therefore, In Living Color is undoubtedly an iconic series to hit our screens from 1990. Whilst producing a flood of high-profile actors, this series has tackled comedy in one of the most memorable ways possible.
It's certainly helped those like Jim Carrey and Jennifer Lopez to go on to do bigger and better things – without which, films like The Mask, Dumb and Dumber, and Ace Ventura: Animal Detective might not even exist.
In March 2016, Jennifer Lopez put on yet another chic sartorial display as she headed to the "American Idol" studios in Los Angeles.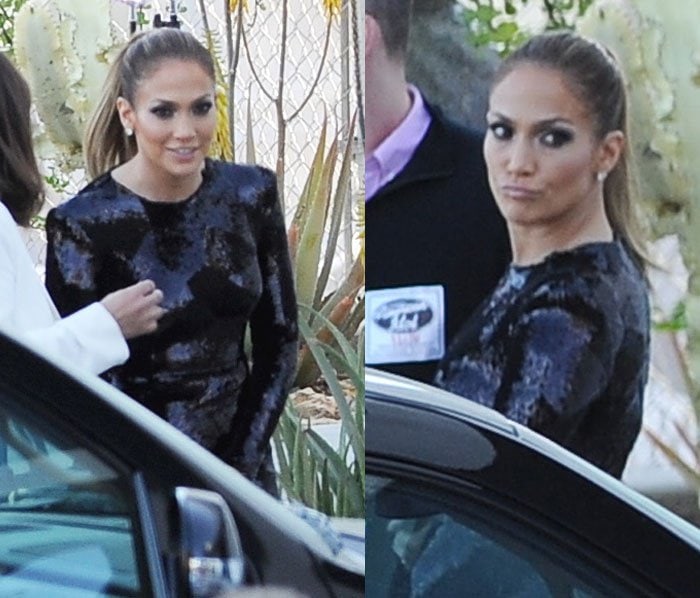 Jennifer Lopez wears her hair up in a ponytail as she arrives at the "American Idol" studios in Los Angeles on March 24, 2016 (Credit: Cousart / JFXimages / WENN)
The then 46-year-old entertainer showed off her killer curves in a sparkly number from Alex Perry's Fall/Winter 2016 collection.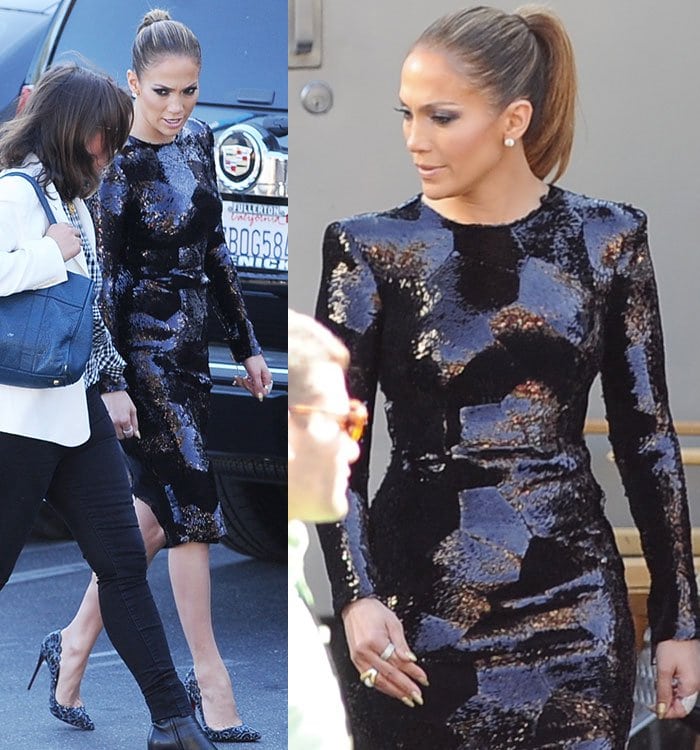 Jennifer Lopez shows off her curves in a sequined Alex Perry dress (Credit: Cousart / JFXimages / WENN)
It was entirely embellished with black sequins and featured a geometric pattern, long sleeves, and structured shoulders that give a nod to the '80s.
Jennifer Lopez arrives at "American Idol" in a knee-length fitted sequin-embellished dress (Credit: Cousart / JFXimages / WENN)
J.Lo styled the fitted frock with a pair of pearl earrings and added more sparkle to the look with a couple of rings and a pair of crystal-embellished pumps by Christian Louboutin.
She pulled her hair back in a sleek ponytail and wore smoky eye makeup and nude lipstick.
Jennifer Lopez shows off the '80s-inspired padded shoulders on her Alex Perry dress (Credit: Cousart / JFXimages / WENN)
Jennifer completed her look with the Christian Louboutin "Top Vague" pumps.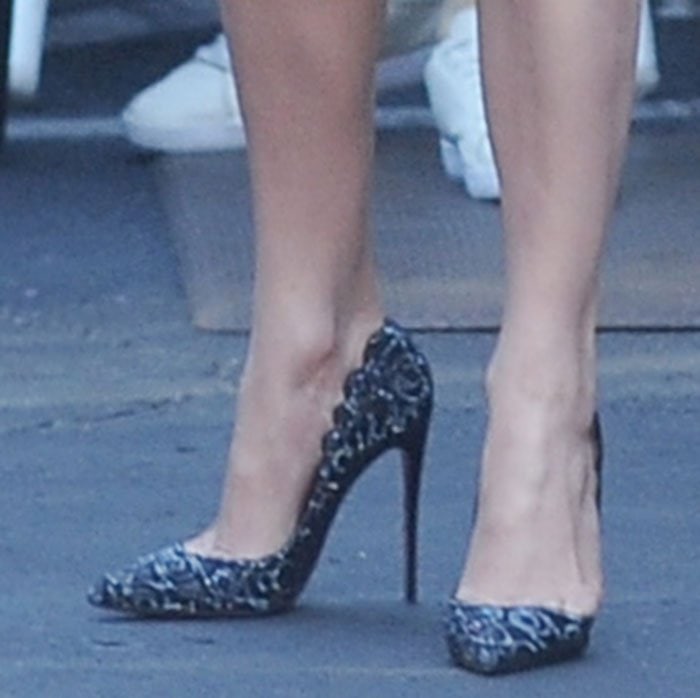 Jennifer Lopez's feet in sparkling Christian Louboutin heels (Credit: Cousart / JFXimages / WENN)
These pumps are crafted from smooth pieced lace leather material and feature scalloped edges, pointed toes, Hematite crystal swirls, and about four-inch stiletto heels.
Jennifer Lopez's feet in embellished "Top Vague" pumps (Credit: Cousart / JFXimages / WENN)
You can purchase these Christian Louboutin pumps (available in limited sizes) at Mytheresa and Nordstrom.
Christian Louboutin "Top Vague" Pumps, $2,995