It's been almost 20 years since "The Mask of Zorro" premiered, but we still remember it like yesterday. It was the role that catapulted Catherine Zeta-Jones to worldwide stardom, and sparked several Elena Montero costumes every Halloween.
Catherine gave us serious nostalgia vibes as she channeled her old "The Mask of Zorro" look on the red carpet. The actress stepped out to premiere her latest project, the television series "Feud: Bette and Joan."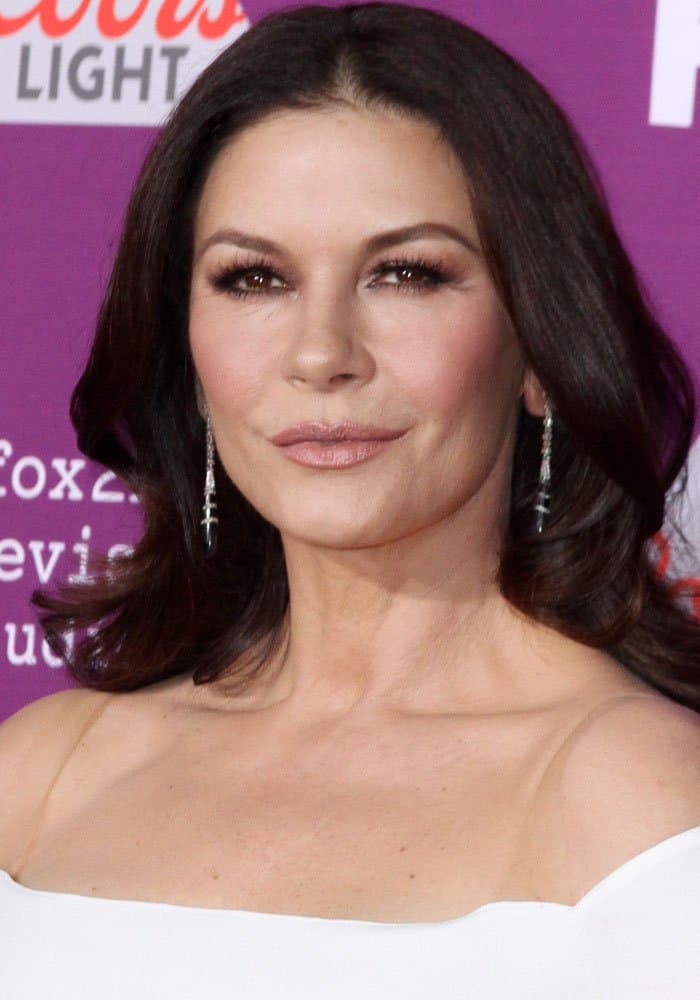 Catherine Zet Jones at FX's "Feud: Bette and Joan" premiere held at the Grauman's Chinese Theatre in Los Angeles on March 2, 2017.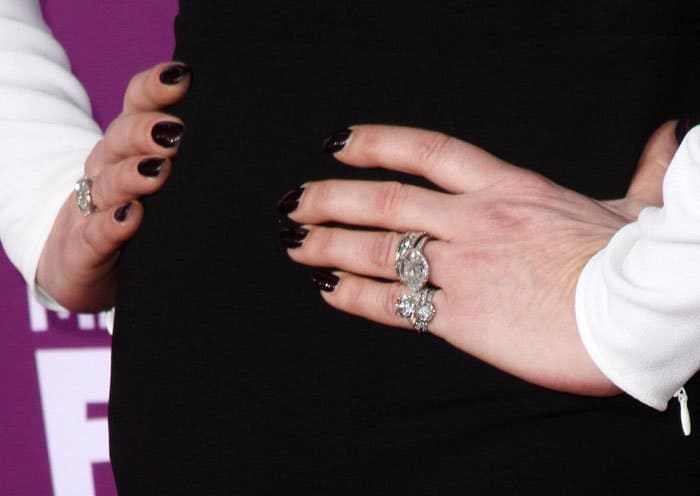 Catherine showed off her diamonds from Neil Lane
Remember the scene where Catherine was wearing a white dress with a black vest? And remember all those iconic off-the-shoulder looks? The actress did a modern rendition of Elena Montero in a black-and-white dress by Rhea Costa. The dress featured a white off-the-shoulder neckline paired with a contrasting black skirt.
The actress finished her look with a row of diamonds on her fingers by Neil Lane, and the romantic satin bow "La Delicate" t-strap sandals by Olgana Paris that you can find at Matches Fashion.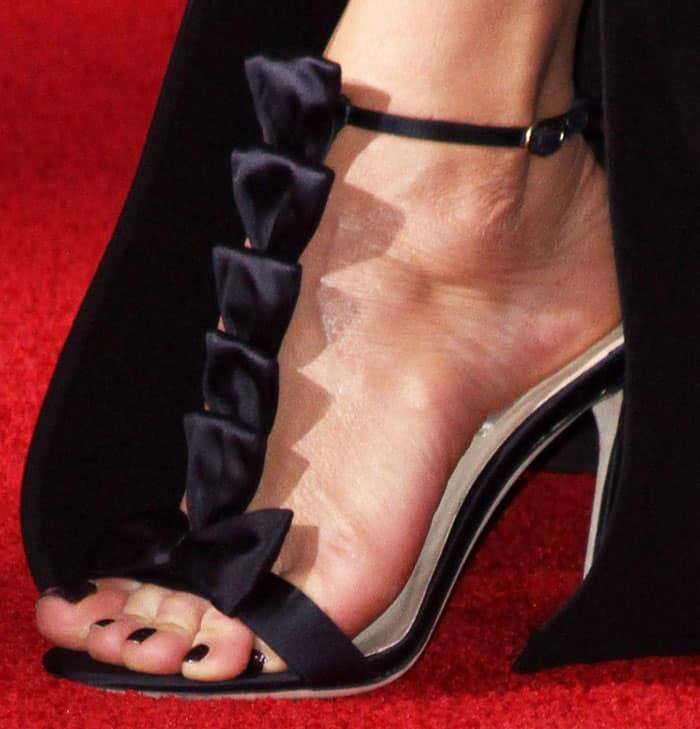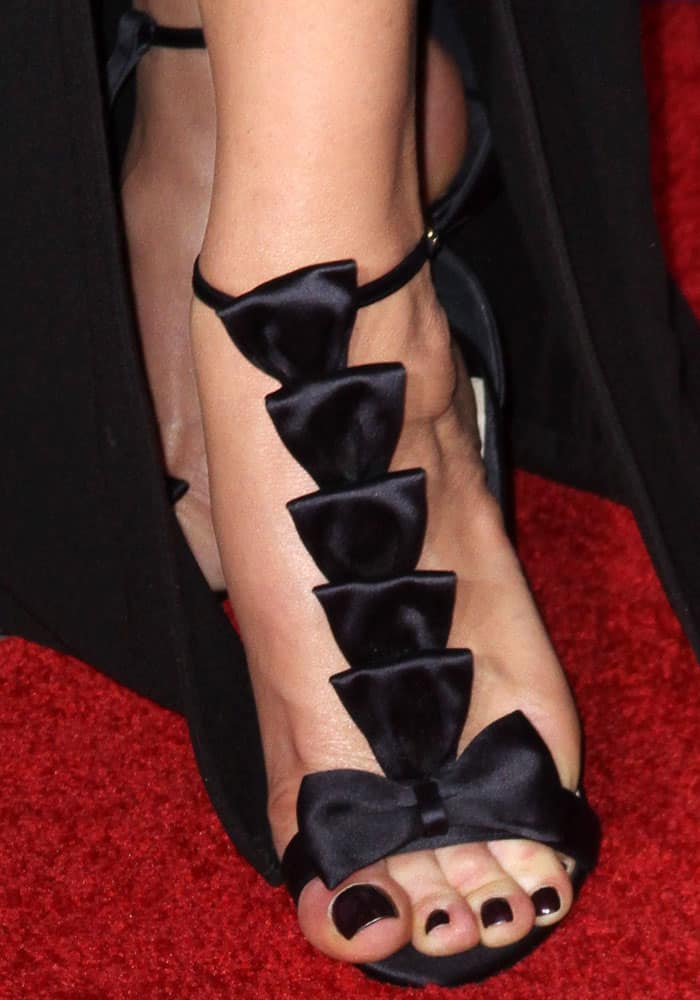 Catherine injected a little romance to her look with the Olgana Paris "La Delicate" sandals
The actress gave us major "Zorro" nostalgia in an off-shoulder dress by Rhea Costa.
In the show, Catherine plays American actress Olivia de Havilland, who eventually becomes good friends with Bette Davis. Catherine revealed that during filming, she has to use prosthetics on her eyes and neck to look like her character. Judging from how unrecognizable she was, we'd say it was a success.
The actress also said she can totally relate to the show. Catherine's journey to stardom was not all sunshine and rainbows, and she had her share of competition and career manipulation from male execs.
Shop Catherine's romantic "La Delicate" heels from Olgana Paris at Matches Fashion.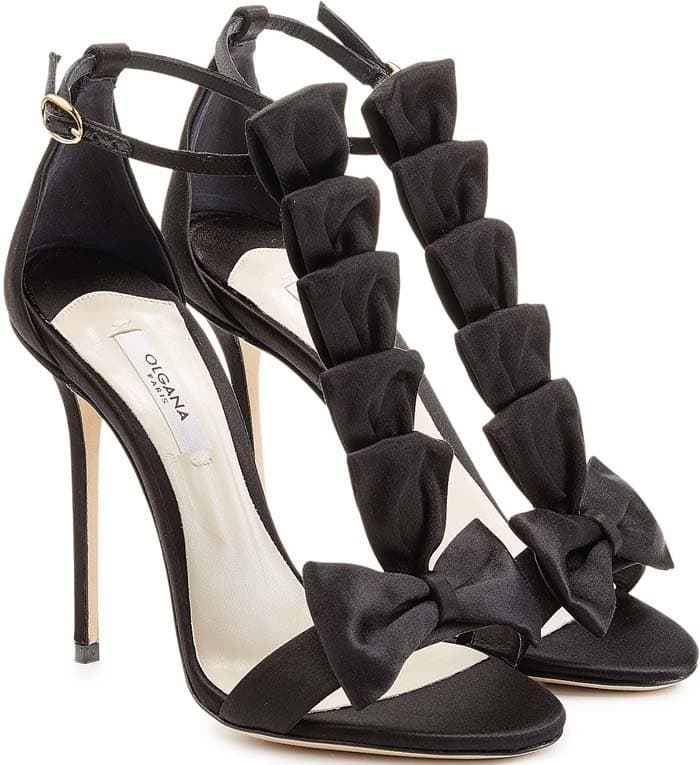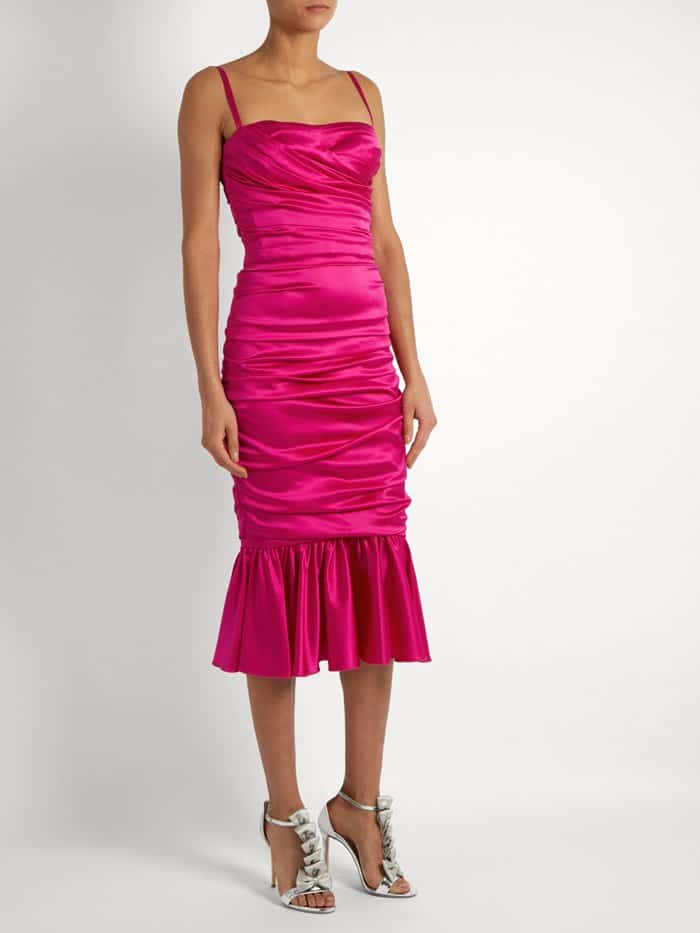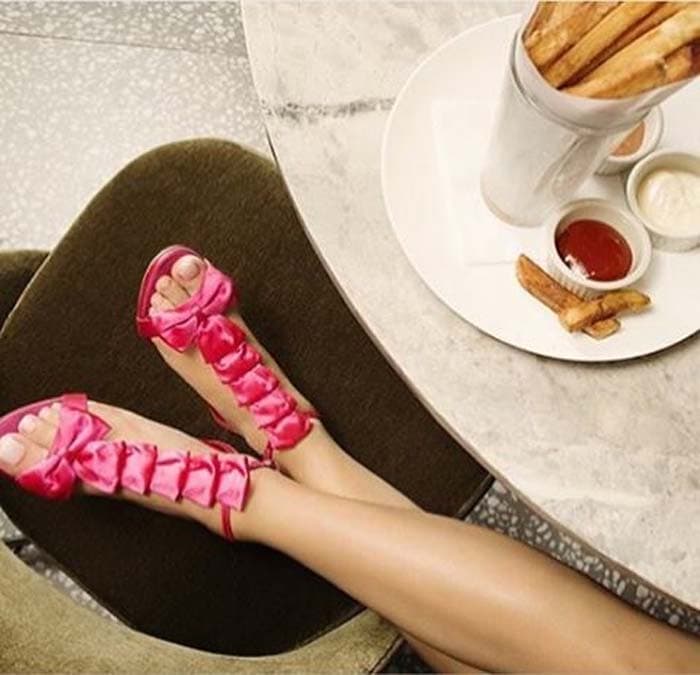 Olgana Paris "La Delicate" Sandals, $681
Credit: Adriana M. Barraza / WENN