Liana Mendoza wore a pair of pretty pink and turquoise pumps to the recent Hollywood premiere of A Haunted House. We really want to know where she snagged them or who made them.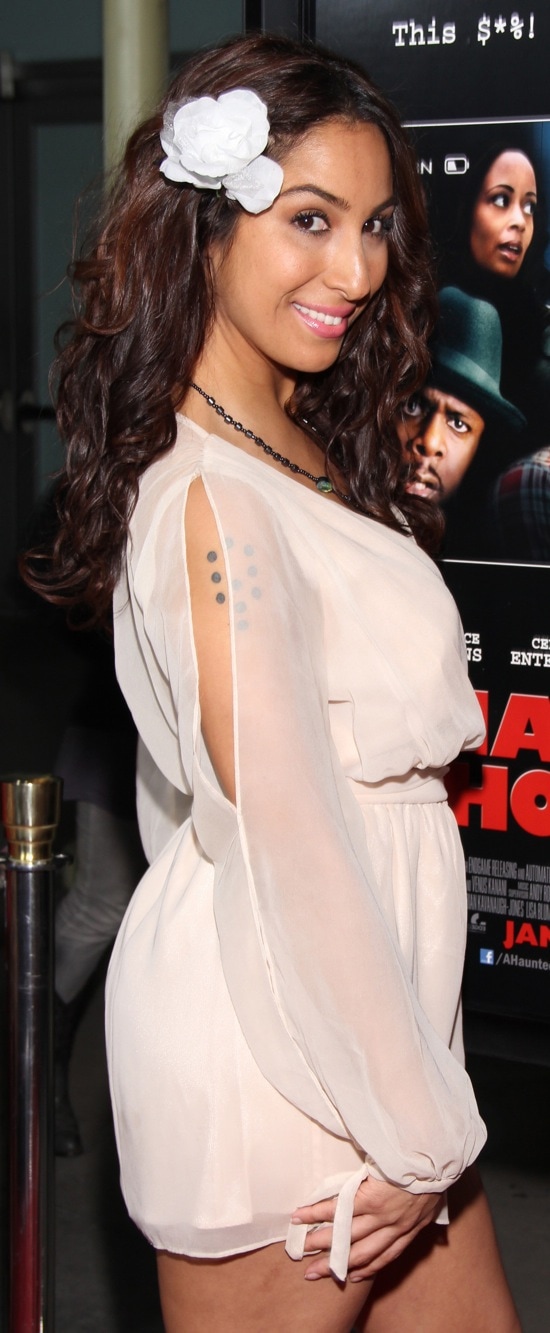 Liana Mendoza tucks a flower in her hair and shows off her tattoo for the premiere of "A Haunted House" held on January 3, 2013, at ArcLight Hollywood in California (Credit: FayesVision / WENN)
The bronze beauty paired her feminine pumps with a blush romper and eclectic accessories, including a long cross necklace and a white flower tucked in her hair.
Liana's ensemble was created for her by Miss Jumpin.
Liana Mendoza wears a blush pink romper from MissJumpin (Credit: FayesVision / WENN)
In winter, we tend to get lost in a sea of dark boots and black pumps. Once in a while, it's really nice to see a pair of whimsical heels on the red carpet.
Liana Mendoza's feet in fuchsia and turquoise pumps (Credit: FayesVision / WENN)
Liana's heels look very familiar, but we can't seem to locate them anywhere online! If you know who designed them or where we can snag a pair, please spread the shoe love and share!