Katie Price's Sexy Feet and Nude Legs in Hot High Heels
One of the worst dressed celebrities of 2014, Katie Price is an English television personality, model, author, singer, designer and businesswoman. She was born on May 22, 1978, in Brighton, United Kingdom.
Katie Price has a net worth of £40 million (US$66.76 million) and wears shoe size 7.5 (US).
It's hard to believe Katie Price recently underwent surgery to reduce her breast size. The 37-year-old English television personality and…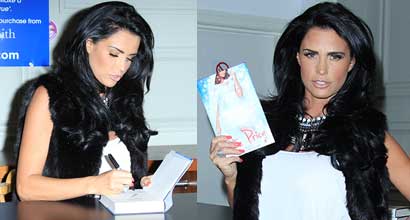 Katie Price's fashion sense isn't everybody's cup of tea. In fact, she has been receiving numerous criticisms for her risqué,…
Katie Price, who was previously known by the pseudonym Jordan, brought her children and husband along for a book launch…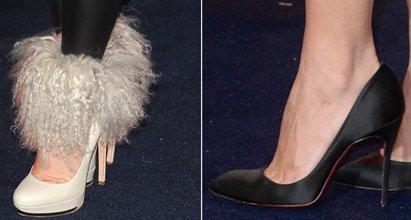 Fashion hits and misses were spotted at the world premiere of RoboCop, which is a reboot of the 1987 science…