Kristin Chenoweth's Sexy Feet and Nude Legs in Hot High Heels
Please subscribe to
our newsletter
to receive updates from Your Next Shoes. This post may contain affiliate links. Please see our
disclosure
for more details.
See pictures of Kristin Chenoweth showing off her nude feet and bare legs in sexy high heels, boots, sandals, pumps, and hot shoes.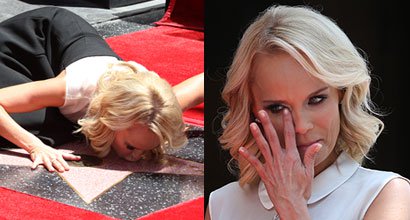 Last Friday, July 24, must be Kristin Chenoweth's best birthday yet! Aside from celebrating her 47th birthday with the premiere…
Most of us get cake and a few gifts on our birthday, but when you're well-known American actress Kristin Chenoweth,…
Need outfit and shoe ideas for an upcoming cocktail party or a red carpet event? Here's a 5 minute review…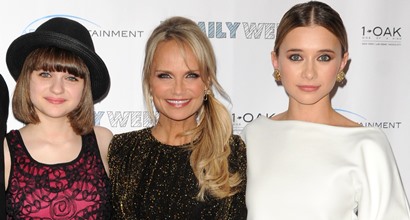 It was a fun Family Weekend screening in New York City on March 21, 2013.  The stars, namely, Kristin Chenoweth, Olesya…
Looks like Kristin Chenoweth is really into color blocking these days. The actress was spotted mixing up the hues at…
What's Kristin Chenoweth up to lately? Well, for starters, the blonde comedian is currently on the cover of 'Genlux Magazine'….
Kristin Chenoweth attended the "Toast To Survivors" luncheon for Breast Cancer Awareness Month at the Alison Eighteen restaurant in NYC earlier…