Chanel West Coast has been linked to many famous faces in the entertainment industry.
She is currently dating Los Angeles-based model Dom Fenison, who is signed to DT Model Management. Born on September 13, 1992, he is four years younger than her and much taller.
Also a licensed real estate agent, he has walked the runway for luxury fashion houses like Giorgio Armani and Givenchy. Dom Fenison has also participated in campaigns for Nike and Men's Wearhouse.
Dom Fenison and his pregnant girlfriend Chanel West Coast attend the Los Angeles Premiere of Universal Pictures "Jurassic World Dominion" on June 6, 2022, in Hollywood, California (Credit: PAPIXS / INSTARimages)
Dom Fenison also appears in the music video for Hailee Steinfeld's 2017 song "Let Me Go" alongside Alesso, Florida Georgia Line, and songwriter Watt.
Chanel and Dom confirmed their relationship earlier in 2022, announced their pregnancy in June, and welcomed their baby girl, Bowie Breeze Fenison, on November 2, 2022.
View this post on Instagram
She announced her baby's birth and name on an Instagram post mentioning, "I ended up needing to have a c-section to deliver her and it was so scary but it was also the best day of my life."
Who is Chanel West Coast?
Chanel West Coast, whose real name is Chelsea Chanel Dudley, is in her early thirties and was born in Los Angeles, California.
Born on September 1, 1988, she grew up spending half of her time with her mother in LA and the other with her father, a DJ, in New York.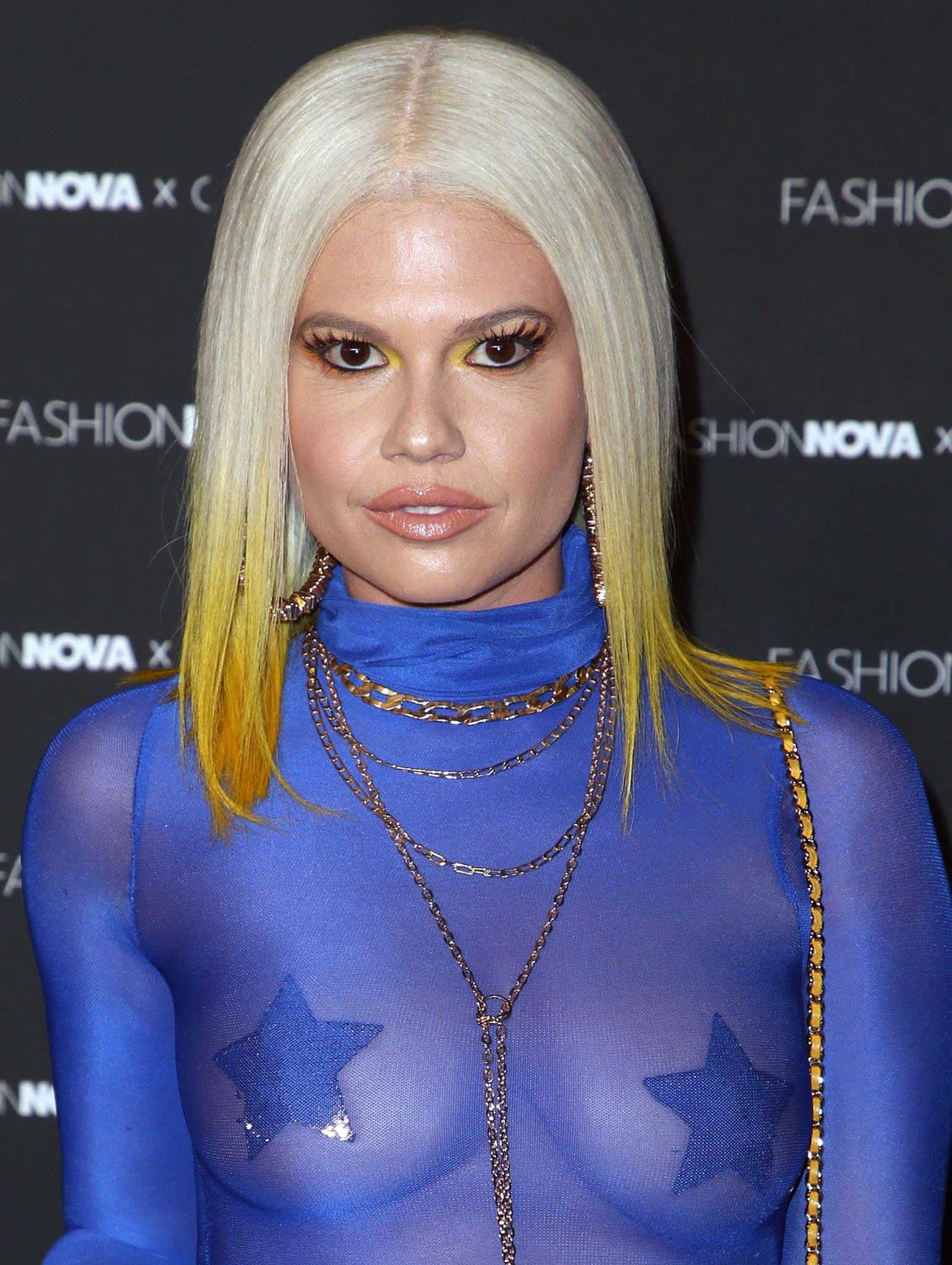 Chanel West Coast pictured at Fashion Nova x Cardi B Collection Launch Party on May 9, 2019 (Credit: FayesVision / WENN)
She made a name for herself across the American entertainment industry, most notably as co-host of MTV's Ridiculousness.
While the late French designer Coco Chanel focused on fashion, Chanel West Coast's true passion is music.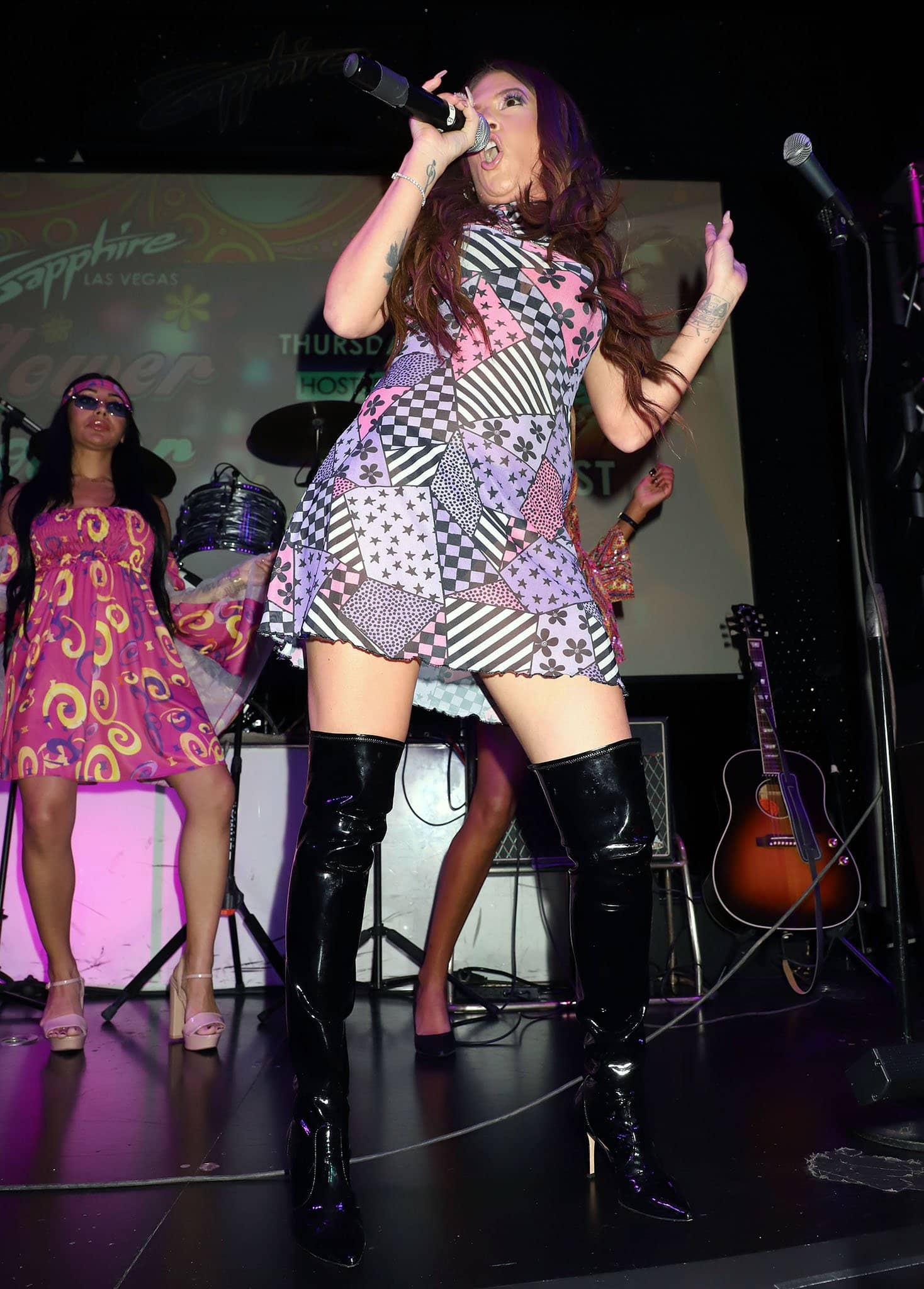 Chanel West Coast is a rapper, singer, and actress best known for hosting MTV's Ridiculousness (Credit: DJDM / WENN)
Chanel was introduced to music at a young age and often reveals stories about her DJ dad and hiding behind the DJ booth as a child in packed nightclubs.
At the height of Myspace's success and at just 17 years old, Chanel established herself as a rapper and rose to fame on the platform.
The No Plans singer released her debut studio album, America's Sweetheart, in October 2020.
She has also starred as part of the cast of VH1's Love & Hip Hop: Hollywood.
Did Chanel West Coast and Rob Dyrdek date?
The No Plans rapper, known for her iconic laugh, first gained notoriety on Rob Dyrdek's Fantasy Factory and Ridiculousness.
Rob Dyrdek at The SK8 4 Life event benefitting the Rob Dyrdek Foundation held at The Fantasy Factory on May 22, 2010 (Credit: WENN)
Chanel reportedly met superstar skateboarder turned TV personality, Rob Dyrdek, through Myspace, where she was trying to promote her music and meet other creatives.
The pair quickly became good friends, and in 2009, Rob offered Chanel a receptionist job at a studio for his MTV show Fantasy Factory.
As the duo's friendship grew, so did their television career.
Chanel made several appearances on Fantasy Factory and began to make a name for herself on the show.
Rob Dyrdek with the late Christopher Boykin and Chanel West Coast at the Los Angeles Premiere of "Justin Bieber: Never Say Never" on February 8, 2011 (Credit: WENN)
In 2011, Chanel's career really kicked off when she joined Rob as co-host on the MTV show Ridiculousness.
It's clearly a great match because the pair have been together on the show for more than ten years and over 20 seasons.
However, this clear on-screen chemistry has triggered speculation among fans about whether Chanel West Coast and Rob Dyrdek were in a relationship.
But while the two continue to have a thriving on-screen and off-screen friendship, they have never dated.
Rob actually lives in a beautiful Beverly Hills mansion with his wife and two children.
Who else has Chanel West Coast dated?
The bubbly rapper has had two public relationships over the years, although she is rumored to have had flings or relationships with a couple of stars. These include Chris 'Drama' Pfaff and Rob Dyrdek.
However, she seems to keep much of her dating life out of the spotlight.
After her rumored fling with Lucci in 2018, she has had no significant other in recent years. In 2019 Chanel revealed she would be keeping her love life on the down-low. At the time, she said she was dating someone and wouldn't reveal who.
However, it appears that this relationship didn't last because in 2020, Chanel revealed all to InTouch and said she is keen to date someone who is not in the public eye, and in 2021 she didn't have a boyfriend.
Chris Pfaff
Chanel has been rumored to have dated Chris Pfaff, the cousin of Rob Dyrdek.
Chris moved to Hollywood to pursue a professional skateboarding career but he quickly joined his cousin on the TV screens.
Chris and Chanel met during their time working on Fantasy Factory. However, despite the pair looking extra close on TV, it has never been confirmed that they were, in fact, in a relationship.
Liam Horne
Chanel's most high-profile relationship was with Scottish singer Liam Horne. The pair were together from 2014 to 2017.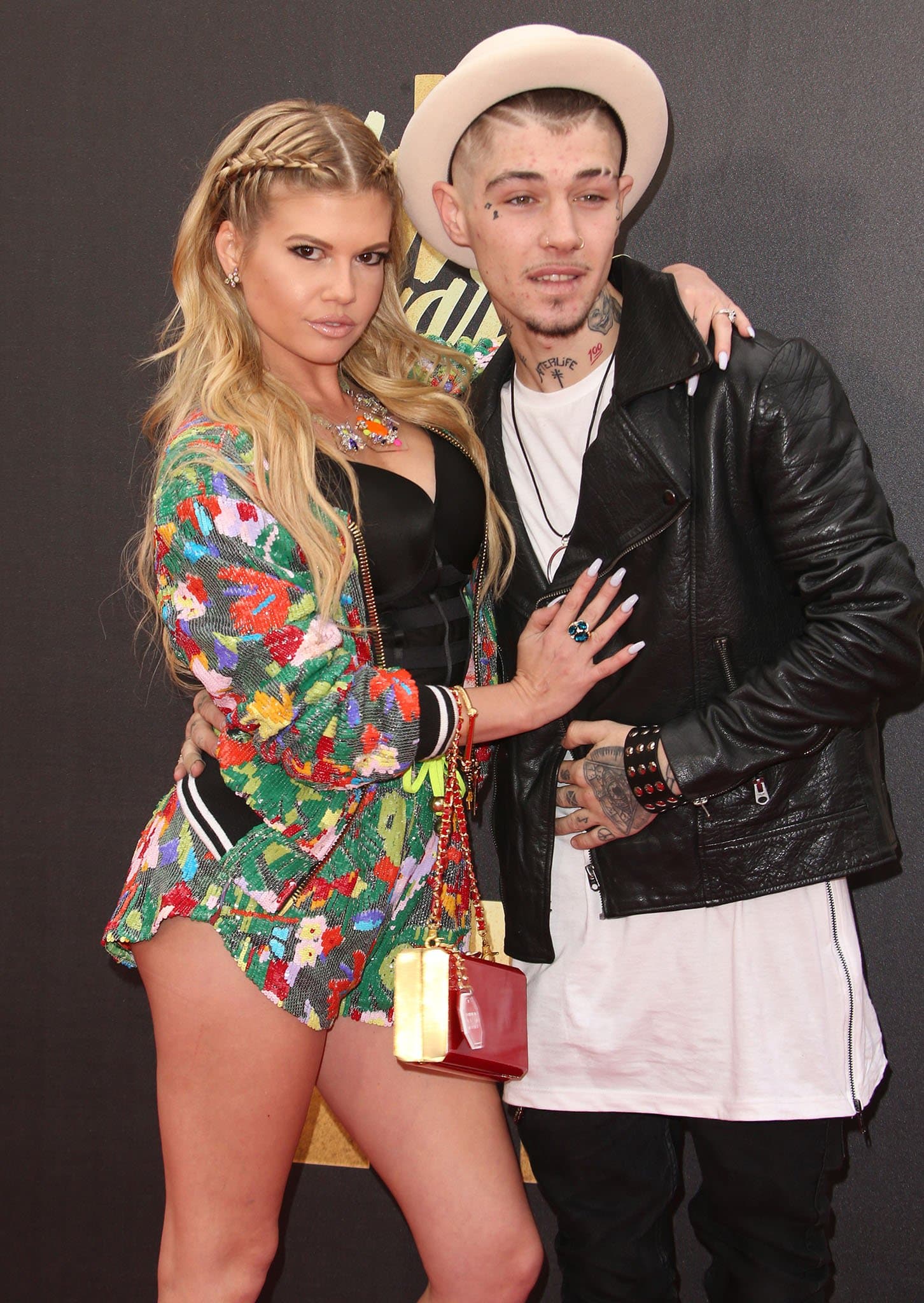 Chanel West Coast and Liam Horne at the 25th Annual MTV Movie Awards on April 9, 2016 (Credit: FayesVision / WENN)
Chanel's boyfriend Liam even joined her in 2015 to record their single 'Waves'.
The couple was never afraid to pack on the PDA and often posted loved-up social media pictures where they couldn't seem to keep their hands off each other.
Chanel West Coast dated recording artist Liam Horne from 2014 to 2017 (Credit: Brian To / WENN)
They were also spotted at several red-carpet occasions all over each other in front of the cameras.
But while it looked like it was all going well, the pair announced their split in 2017. Chanel was six years younger than her ex, which seemed to create some disapproval from fans.
Chanel told DailyMail at the time that she was single and focused on her career.
Solo Lucci
After ending her relationship with Liam Horne, Chanel is rumored to have had a fling with Atlanta rapper Solo Lucci towards the end of 2017.
The pair starred together on the reality TV show Love & Hip Hop: Hollywood.
However, it wasn't until over two years later that Chanel revealed their relationship was not real.
She insisted it was never actually a thing and more for the storyline for the show.
Transgender rumors
Around 2015, a meme began circulating online comparing Chanel to Boy Meets World star Lee Norris.
While the meme was a joke, some fans online claimed that the star had changed genders before her time in the public eye.
To clarify, both Chanel and Lee Norris are two different people.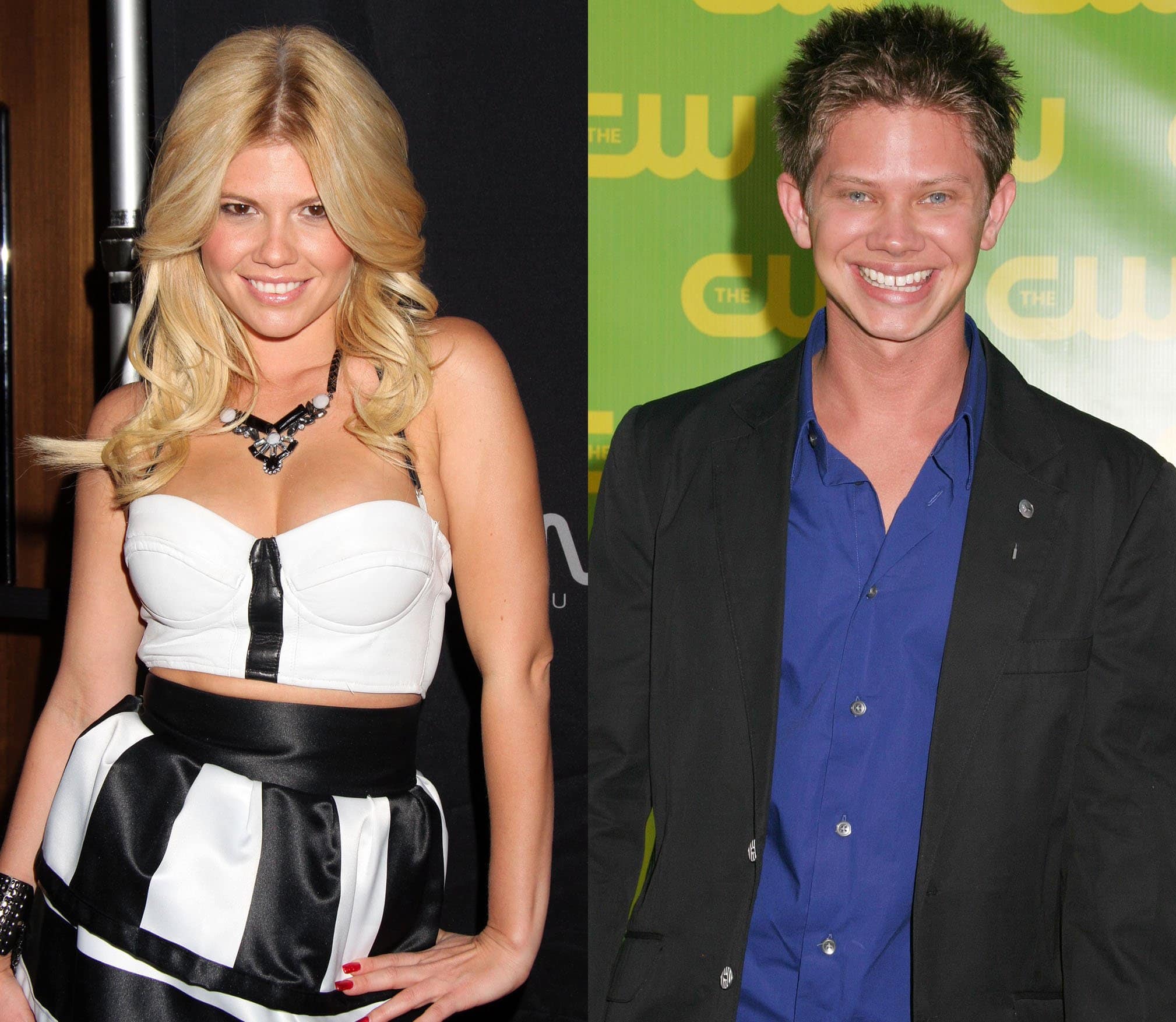 Memes stating Lee Norris had a sex-swap surgery to become Chanel West Coast circulated in 2015 after fans notice their resemblance (Credit: DJDM / WENN)
Chanel has fiercely shut down rumors she is transgender. In 2018 she told InTouch that she was "trying to get all of this offline because it is technically defamation of character."
View this post on Instagram

The star added: "I also feel a little bit bad for Lee Norris because that guy's still acting in movies and stuff, and people think that he's living inside of me now. They think that he's become me. He's his own person. I'm my own person. I'm not transgender. I'm a girl. It's like funny, but also a little bit frustrating."
Tragedy
The long-time Ridiculousness star has also had to deal with a fair share of tragedy. In 2007, while she was still a teen, Chanel found out her ex-boyfriend Saul Garcia was shot and killed in a double homicide.
Saul, 21, was shot along alongside his best friend Kevin Deville, who was also 21.
The two were walking to a studio on December 5th, 2007, when a gunman, believed to be a gang member, walked up and shot them.
In 2009, Chanel tweeted: "On 12/05/07 my ex-boyfriend and his best friend were shot and killed. I can't believe you've been gone 2 years. I love u! RIP Saul & Kevin."