The always sexy Cheryl Cole was spotted in a pair of leopard print pumps from Charlotte Olympia while leaving her hotel in Paris last week. Cheryl topped of a leopard print embellished panel dress with these chic irregular platform heels. Her shoes are called the 'Polly' and are available at Nordstrom in a leopard and red version as well as Net-a-Porter in the same color combo as Cheryl's choice.
Let's take a look at Cheryl in these hot leopard print pumps and then we'll discuss her shoe choice in more detail.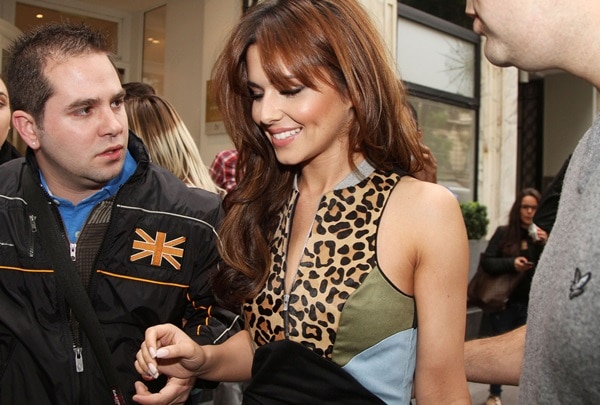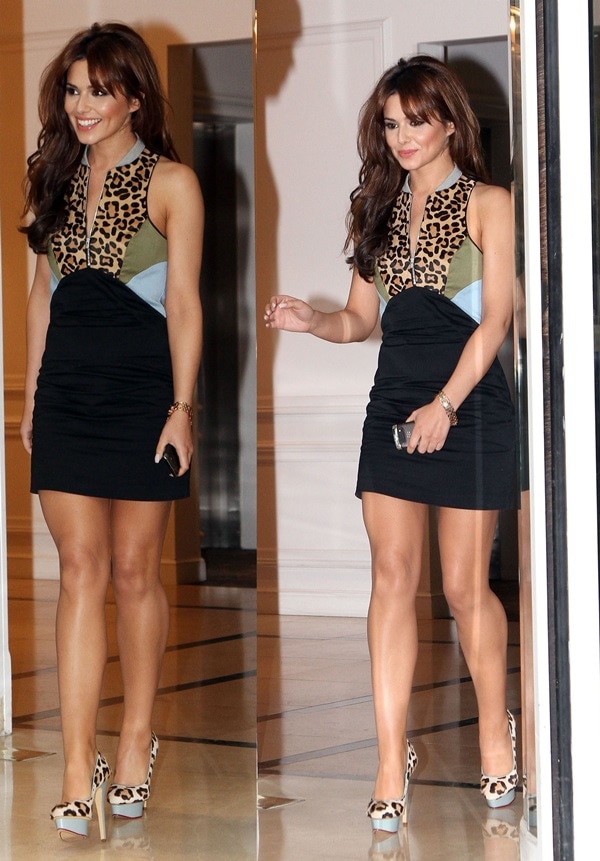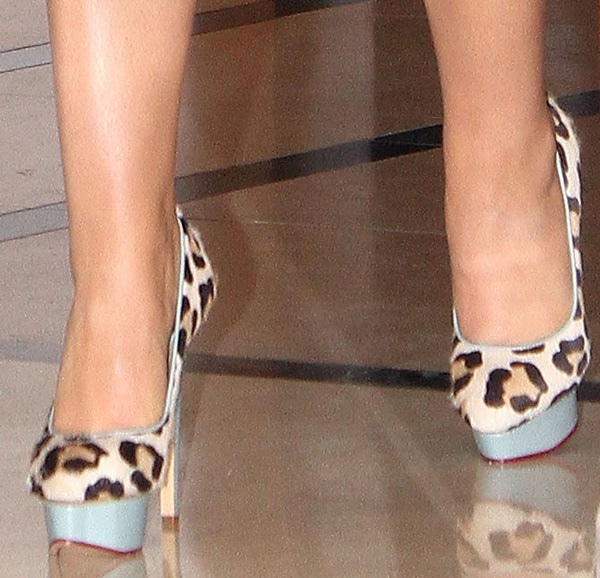 Cheryl Cole is greeted by adoring fans as she leaves her hotel in Paris on June 14, 2012
Do you think that Cheryl made a good choice by pairing these leopard print pumps with a leopard detailed dress? Or is it a bit too much?
I really like her look here, However, I think she needed a bold contrasting bag to complete the look and draw some of the attention away from the loads of leopard. Perhaps a black studded or bold red crocodile clutch would add another element and balance out the look?
Now that you've had a second to think about Cheryl's shoe choice and ensemble, check out her heels in more detail. Then we'll see how you feel about the shoes themselves!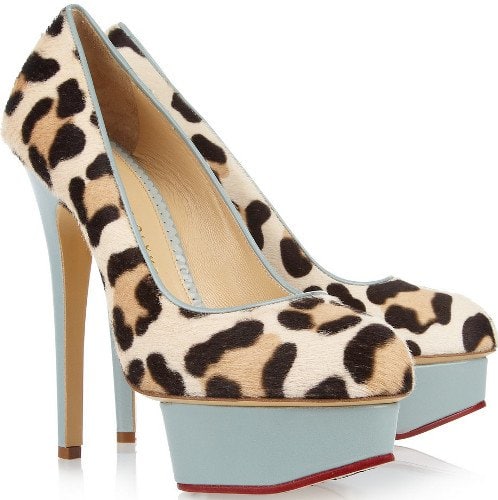 Charlotte Olympia 'Polly' Calf Hair and Leather Pumps, $1250
Charlote Olympia Leopard Print Pump, $975
Do you love or hate these heels? The uneven platform and contrasting trim add plenty of interest without overpowering the shoe, but the bold print makes them stand out in a crowd. They're pretty special in my book.
I think the 'Polly' is really fun and chic and I love that they could work with a printed dress, jeans, or even a black pants. More importantly though, what do you think?
Credit: WENN