Christian Louboutin has partnered with Marvel™ to create a special collection for Disney's 100th anniversary. This limited-edition line of footwear and accessories draws inspiration from the vibrant Marvel multiverse and the powerful Infinity Stones.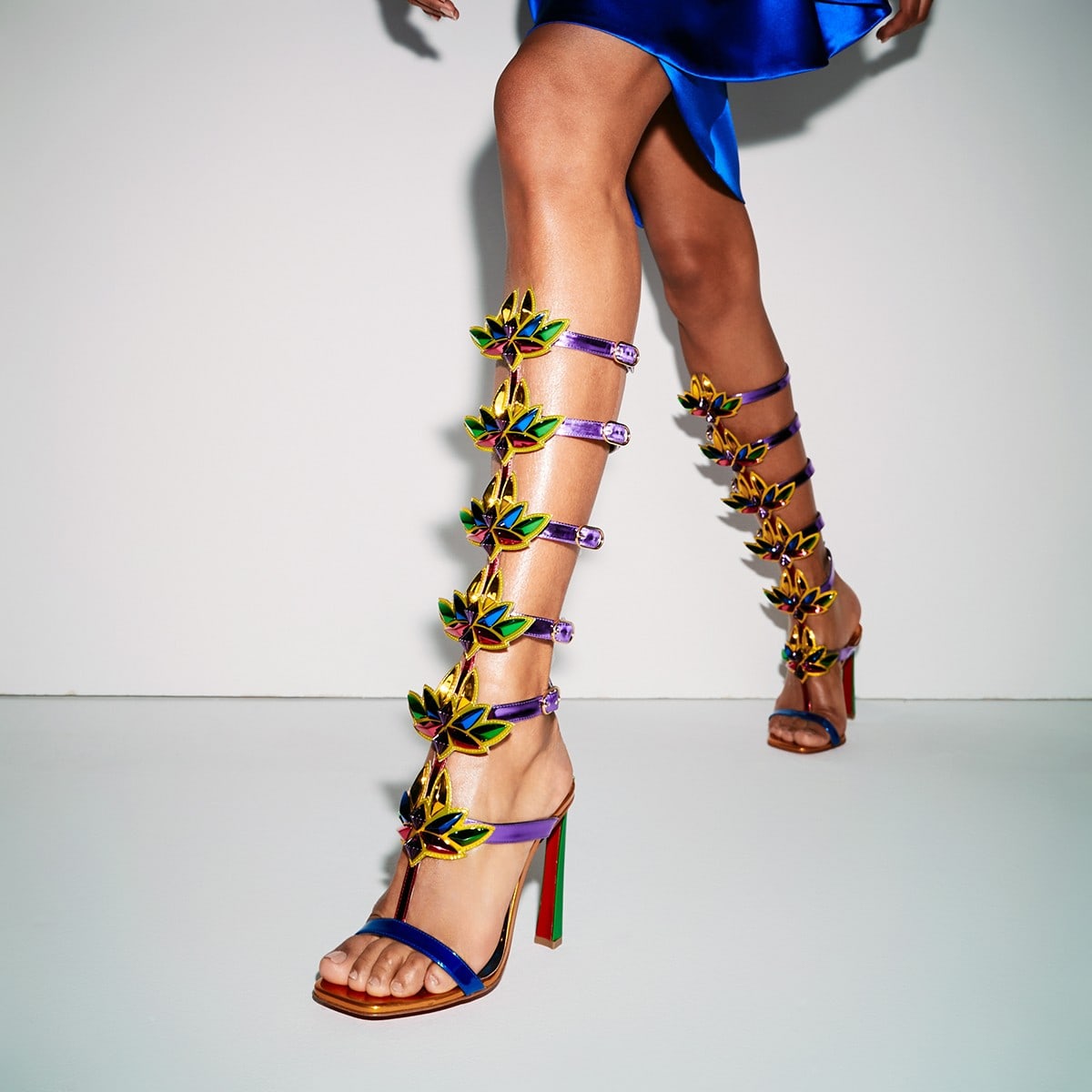 Christian Louboutin x Marvel Sea Warrior Leather Sandals, $3,495
The knee-high stiletto sandals feature metallic patent leather, a strappy gladiator design, and a cluster of multi-tone gems.
This unique collaboration combines Christian Louboutin's iconic red sole with Marvel's epic storytelling, offering exclusive items for men, women, and children.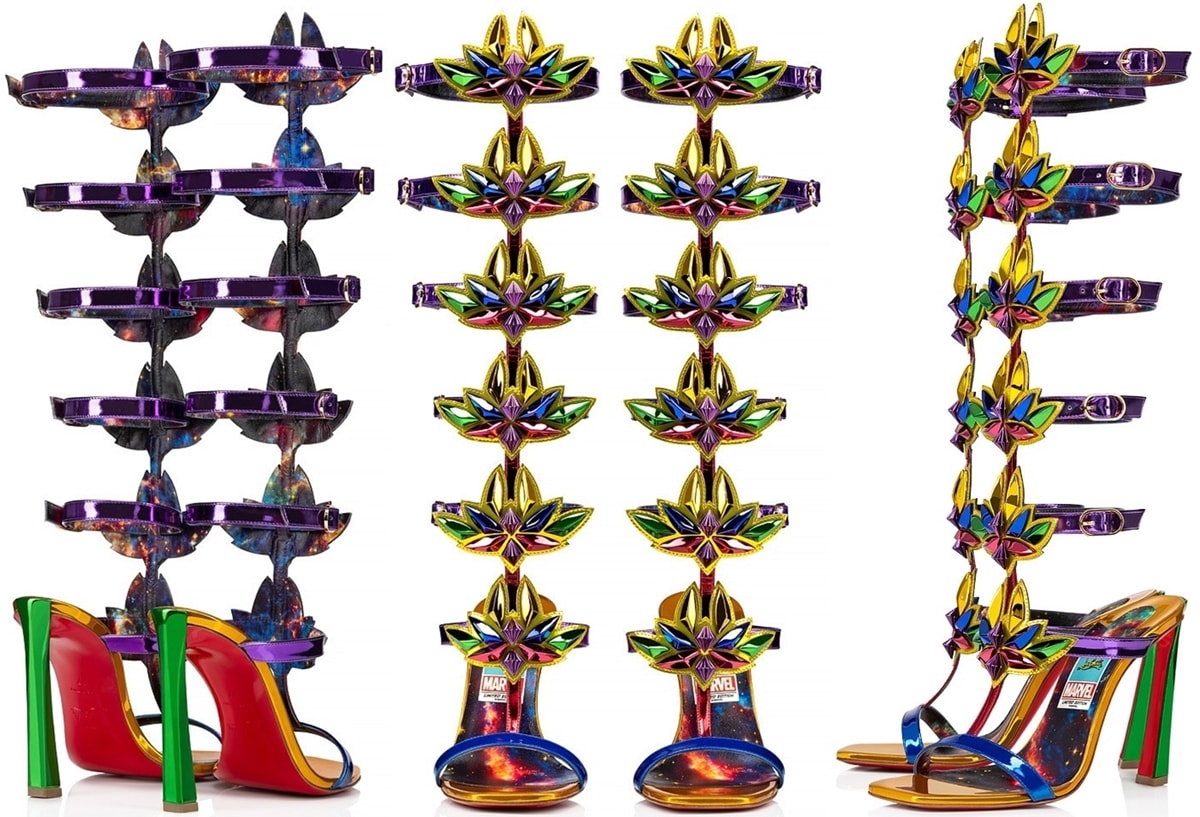 These knee-high stiletto sandals, meticulously crafted from metallic patent leather, showcase an alluring strappy gladiator design adorned with a captivating array of multi-tone gems
Christian Louboutin's exclusive collaboration with Marvel™, celebrating Disney's 100th anniversary, is now available for purchase at select retailers, including Saks Fifth Avenue, Harrods, and Christian Louboutin boutiques.