Check out this very quirky pair of sandals from Christian Louboutin. I have to say, looks like Mr. Loubi has quite a sense of humor. From afar, the sandals look like any other strappy pair. But once you move closer, you will find that the straps  actually look like measuring tape! Now what can you say about that?
Christian Louboutin Measuring Tape Sandals, $795 at Saks and Nordstrom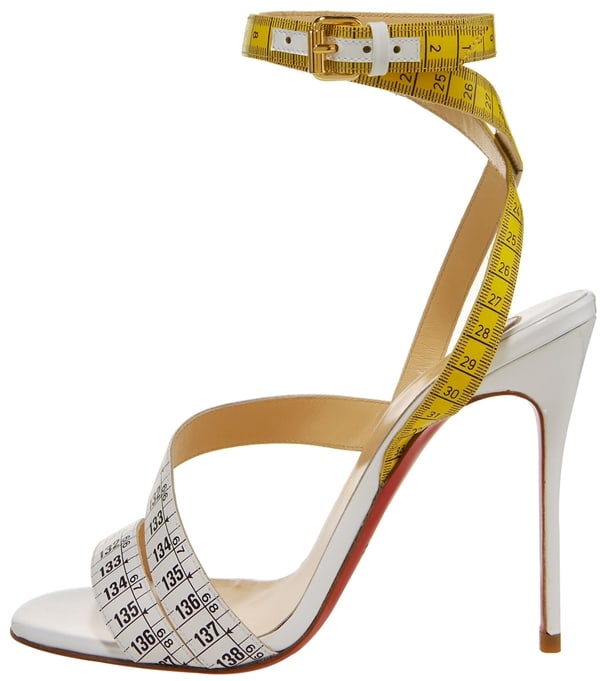 It's actually just printed calf leather but it definitely gets the attention, agree? First thing that crossed my mind when I saw it was, "hey, I have measuring tape just like the yellow one, maybe I can make a pair of sexy sandals out of it!"
Kidding aside, these babies do look interesting; somewhat artsy, but definitely original. Plus, I think they would be a whole lot of fun to wear. Yes, I wouldn't mind wearing 'em. In fact, I would intentionally wear them just to see how people would react. Besides, those 4 inch covered heels are just too sexy to pass up.