Kelly Rowland showed off her post-pregnancy body at a Claritin-sponsored event in New York City on Friday — nearly five months after giving birth to her first child, Titan Jewell Weatherspoon.
Kelly Rowland flaunted her hot legs and post-pregnancy body
The 34-year-old singer, who revealed that she gained 70 pounds during her pregnancy, wowed when she stepped out in a blue-and-white striped cropped top, which bared her flat midriff.
Kelly Rowland in a blue-and-white ensemble at a Claritin event to kick off the first day of spring in New York City on March 20, 2015
She wore it with a white perforated midi skirt and a pair of blue-and-white sandals that exposed her corny toes. Her center-parted dark tresses were styled in loose curls, while her makeup was kept minimal with nude lipstick.
Kelly Rowland's corny toes in Alexander McQueen sandals
Kelly Rowland's spring-perfect look was complemented with heels by Alexander McQueen. They appear simple with thin front straps, but the bold two-tone combination and the transparent PVC midstraps provide a modern edge. These heels boosted the singer's height by about 5 inches.
Do you like these Alexander McQueen sandals? They are also available in black.
Alexander McQueen Translucent & Leather Slide Sandals, $595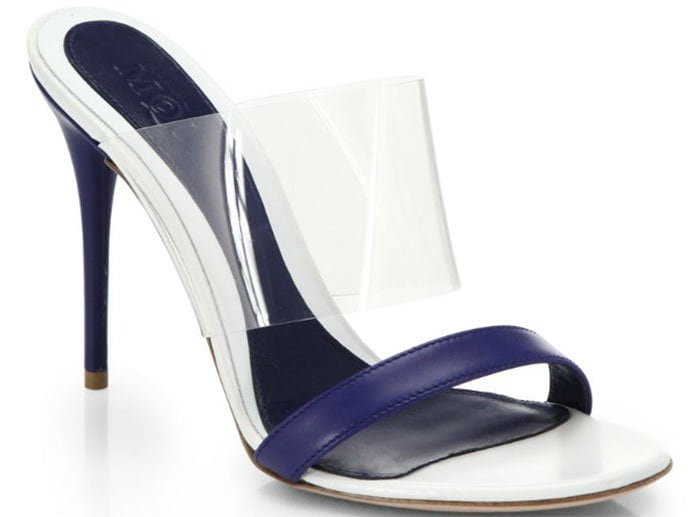 Alexander McQueen Slide Sandals in Black, $595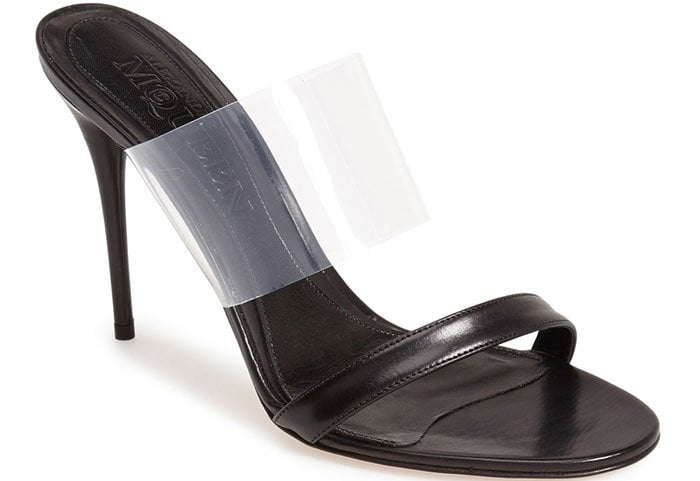 Credit: PNP / WENN