Formed by singer Kelly Rowland and director/choreographer Frank Gatson Jr. on the American reality television docu-series Chasing Destiny, June's Diary is an American girl group that has supported various artists on tours.
American girl group June's Diary consists of members Kristal Lyndriette Smith, Ashly Williams, Brienna DeVlugt, Gabrielle "Gabby" Carreiro, and Shyann Roberts (Credit: WENN)
Due to poor ratings, Chasing Destiny was not renewed for a second season and the last episode aired on June 7, 2016. Prior to the cancellation, Kelly Rowland seemed interested in developing the careers of the group members.
However, June's Diary reportedly got no help from Kelly Rowland after BET canceled Chasing Destiny. The second season was supposed to chronicle the girls as they toured and started working on their debut album.
"No [she's not involved]," Kristal Lyndriette Smith said about Kelly Rowland in an interview. "She kinda wanted to take on a thing of her own. Kelly was trying to put out music prior and I think Chasing Destiny really gave her the confidence to just go out there and do it again, work on an album and work on her project. But, you know, it gave us wings, and we were like, 'Alright, Kelly's not here, so we gotta figure this out.'"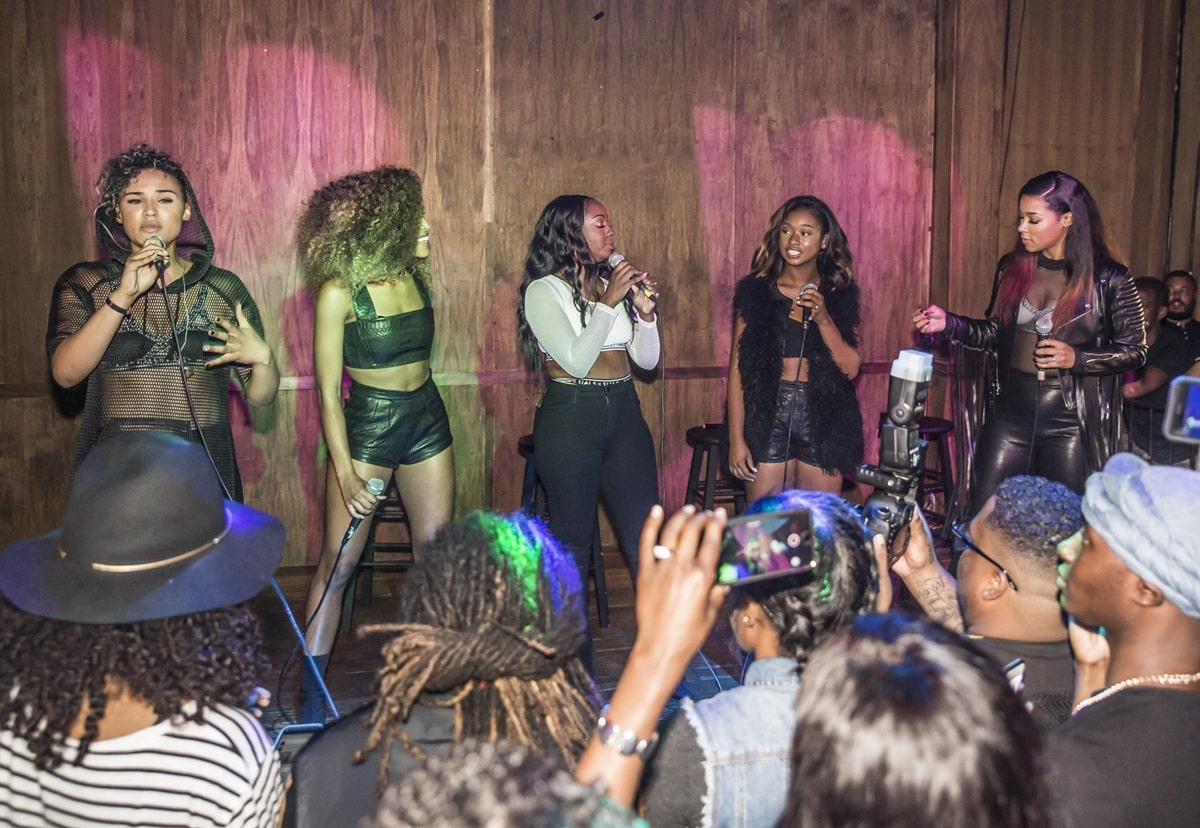 June's Diary first-ever live performance for L.A. Urban Pride Weekend in Los Angeles on July 3, 2016 (Credit: WENN)
"It didn't work out that way, but, I think it worked out for us with our creativity and our bonding and us figuring each other out and really having to gel together and get it together. So, even though we did want her to be more involved, we love her and wish her the best in whatever her endeavors are. We started with her. Without her, we wouldn't be here. It's literally like college. You send your kids off to college, you got to let them grow up and do their own thing. And we appreciate her."
Kelly Rowland wears her hair down as she attends Claritin's Spring with Boys and Girls Clubs event held on March 21, 2016, in New York City (Credit: Dennis Van Tine / Future Image / WENN)
In March 2016, Tim Weatherspoon's wife was quite busy promoting her reality television docu-series Chasing Destiny. The first episode aired on April 5, 2016, on Black Entertainment Television (BET).
The former Destiny's Child star had always wanted to put her own girl group together and, after gathering inspiration from Little Mix during her "X Factor" days, was finally about to with the help of her new show.
Kelly Rowland wears a white button-down shirt paired with white pants (Credit: Patricia Schlein / WENN)
The pop star had a busy day jumping from one interview to another to promote "Chasing Destiny" in New York. Kelly wore a white long-sleeve button-down shirt paired with flared white pants.
The new mom put a classic touch to her look with a pair of gold Brian Atwood "Tribeca" platform heels.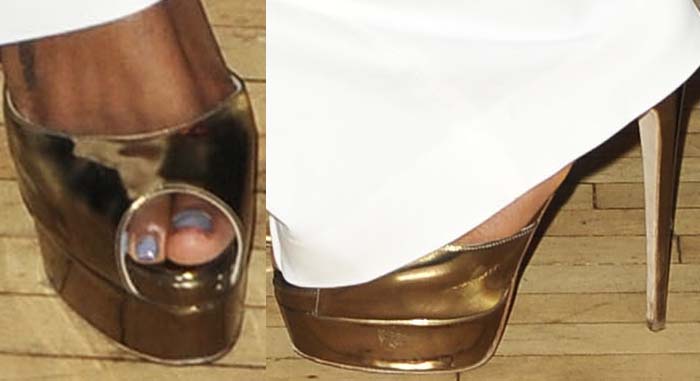 Kelly Rowland's feet in gold Brian Atwood heels (Credit: WENN)
Kelly let her naturally dark hair cascade past her shoulders in loose curls.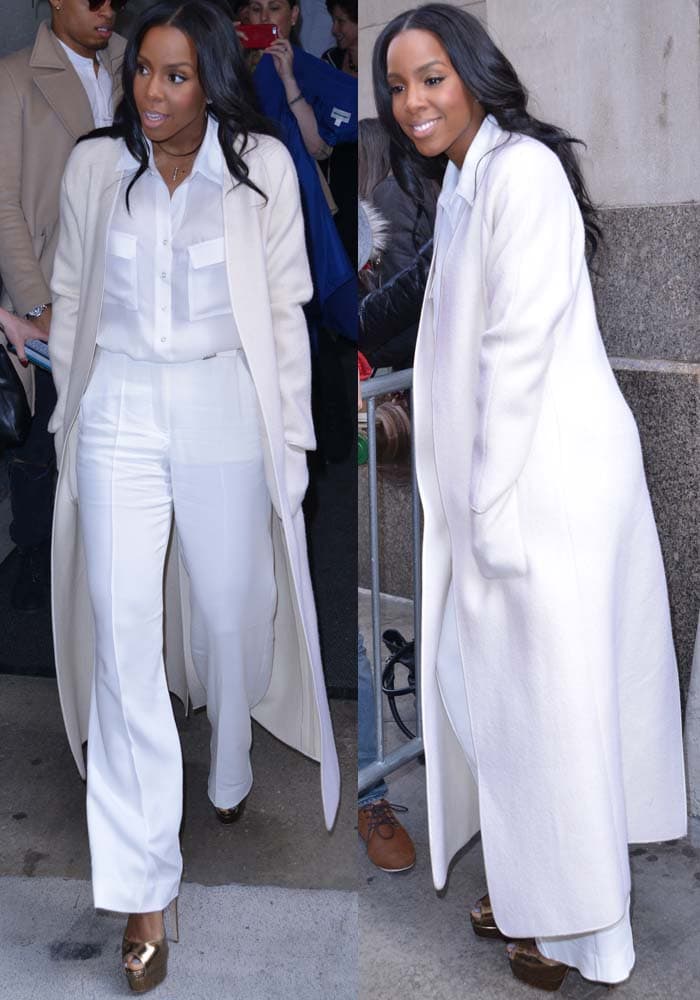 Kelly Rowland poses for photos outside the AOL Building in New York City (Credit: TNYF / WENN)
Kelly said her show is not a reality television program, but rather, a documentary of her search for talented ladies.
The pop star also mentioned that she did miss her Destiny's Child days, but despite the breakup, the three have remained as very close sisters.
Brian Atwood's "Tribeca" platform heels have unfortunately sold out online.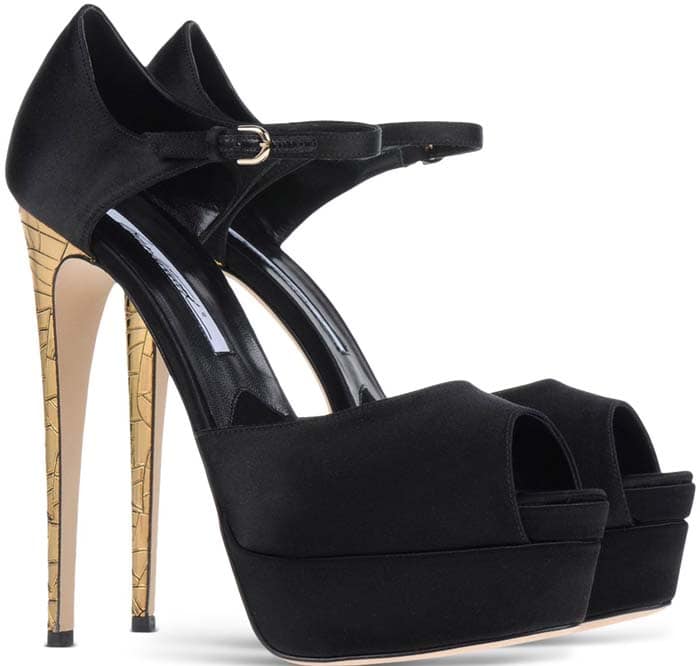 Gold Satin and Black Brian Atwood "Tribeca" Platform Sandals, $950
Graphic Brian Atwood "Tribeca" Platform Sandals, $950