Cleaning Nike shoes shouldn't be any different from washing white shoes from other athletic shoe brands. Just take it from Jordy Geller, the guy who holds the Guinness World Record for the largest sneaker collection.
He had over 2,500 Nike shoes at one point and kept every single one of them looking like the day they came out of the box with just a few household items and a bit of elbow grease.
You'll need a lot of patience to clean these white moss-covered Nike sneakers (Credit: Badnews86dups / Shutterstock)
With things lying around the house like a soft brush, some rags, and an old toothbrush, you can easily keep your white shoes looking fresh by following these ten cleaning steps.
Step 1: Brush away excess dirt
Use a piece of cloth or a soft bristle brush to clear away any loose dust, mud, or grime. If your shoes' uppers are of mesh material, stuff the insides with cloth or newspapers prior to brushing to keep dirt from seeping into them.
Shoe Cleaner Kit (Fabric Cleaner Solution, Microfiber Cloth, and Brush), $15.99 on Amazon
This shoe cleaner removes marks, dirt, and more to make your Nike shoes look brand new
Also, remember to brush the bottom soles to dislodge any dirt or stones that could affect your shoes' traction.
Step 2: Remove scuff marks
Dip a melamine sponge, aka a magic eraser, in some water, then lightly go over scuff marks to remove them. The keyword is "lightly"; magic erasers are abrasive and could do more harm than good.
If the surface of your sneakers is pebbled, use an old toothbrush to get the dirt in the crevices.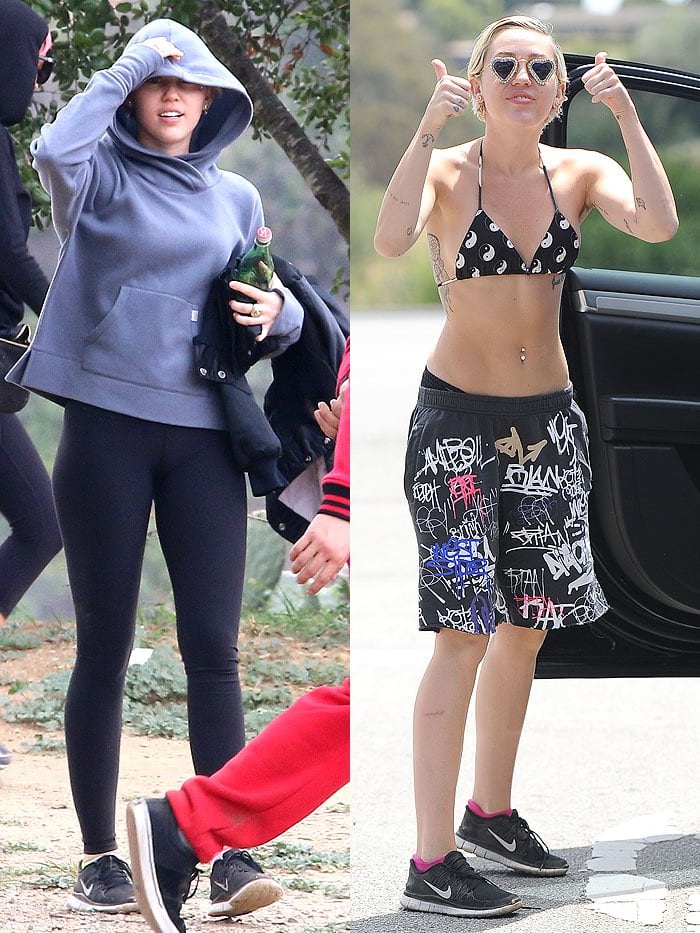 In dire need of cleaning: Miley Cyrus muddying up her Nike 'Free 5.0' sneakers on a hike, then wearing the same, still-dirty sneakers a couple of months later (Credit: WENN)
Better yet, carry wet wipes with you so you can immediately clean off anything that gets on your shoes while on the go. Remember: the longer dirt stays on your shoes, the harder they are to clean!
Step 3: Wash the shoelaces
Remove the shoelaces, then soak them in warm water mixed with some laundry detergent.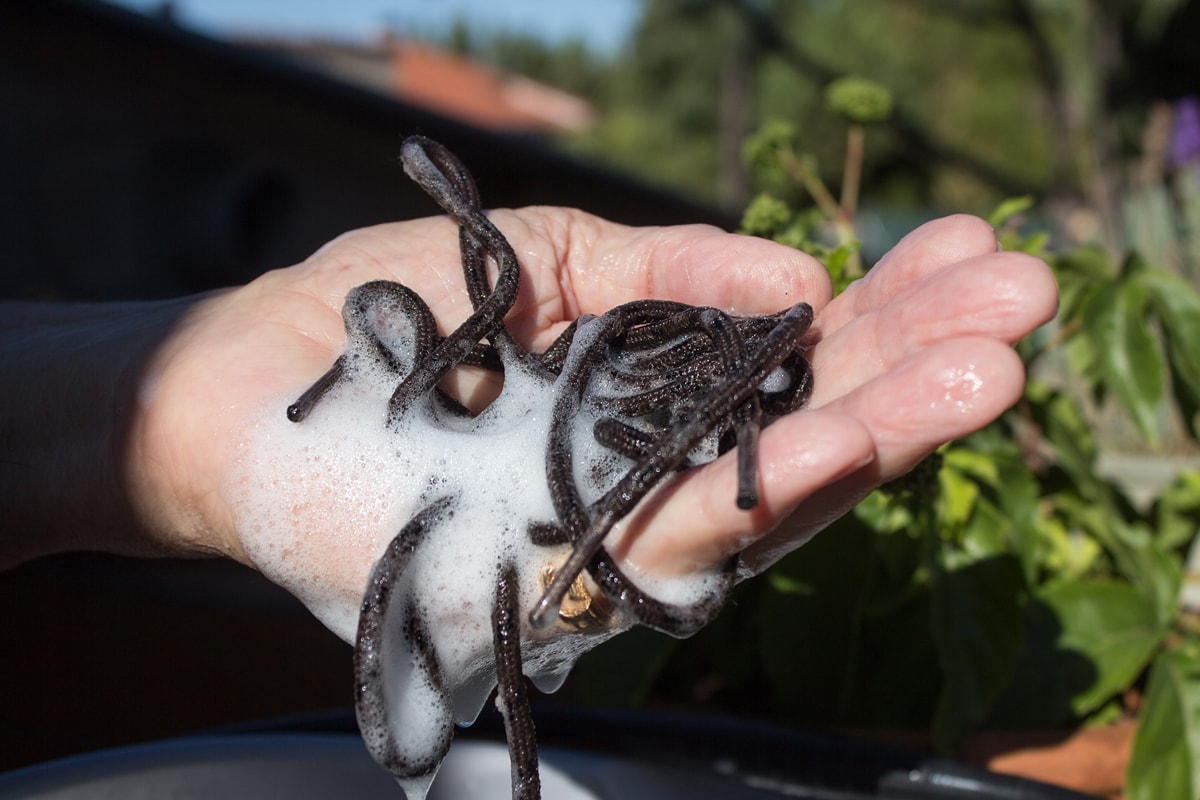 Wash your Nike shoelaces by adding enough dish soap to the water to create bubbles and submerge your laces in the water (Credit: Alberto CB / Shutterstock)
If your laces are white and have some dark spots on them, you can bleach them or scrub away the stains with a toothbrush.
Step 4: Spot-treat stains
If your white trainers have small stains, spot-treat these areas with a mild cleaning solution like dish soap or shampoo. If you are concerned about water stains, use distilled water in your spot treatment.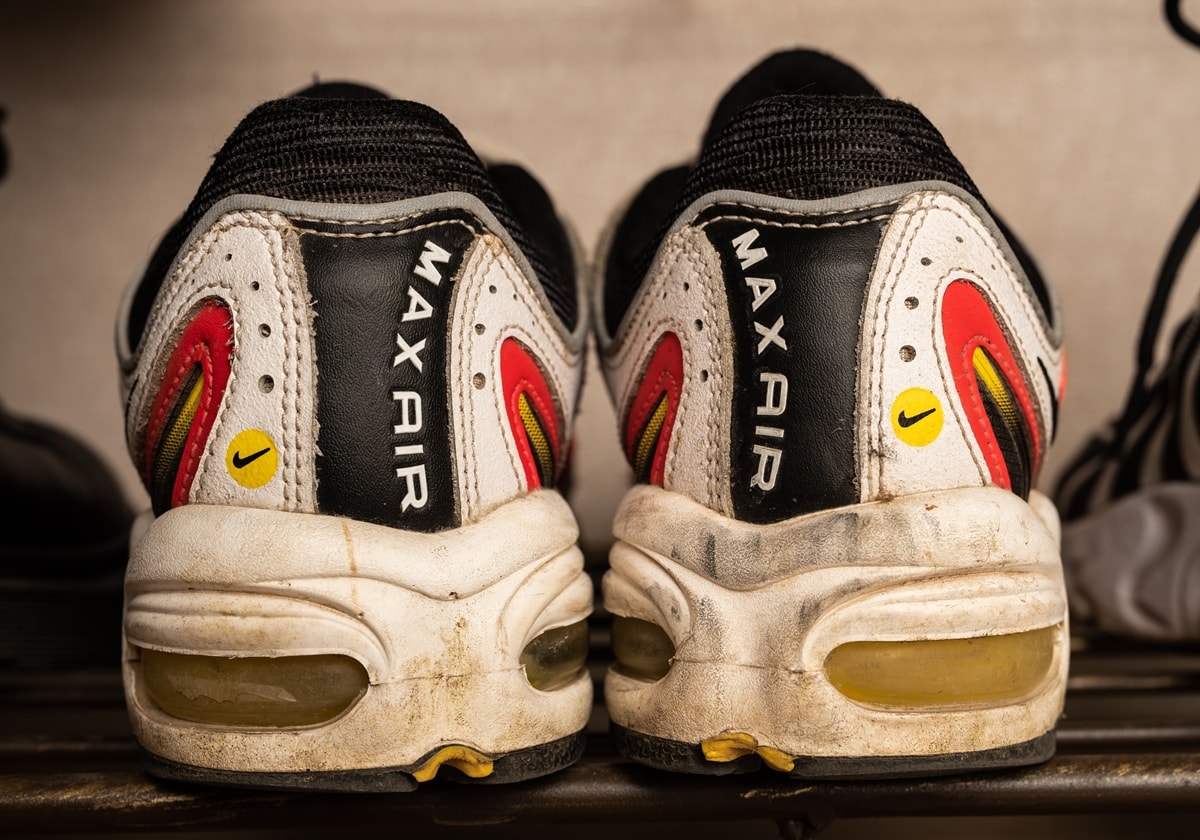 Used and dirty Nike Air Max Tailwind IV sneakers from behind (Credit: Andrii__Ivaniuk / Shutterstock)
Step 5: Wash the insoles
Most Nike shoes and many other sneakers have removable insoles. Take these out and scrub them gently with a brush and some liquid detergent.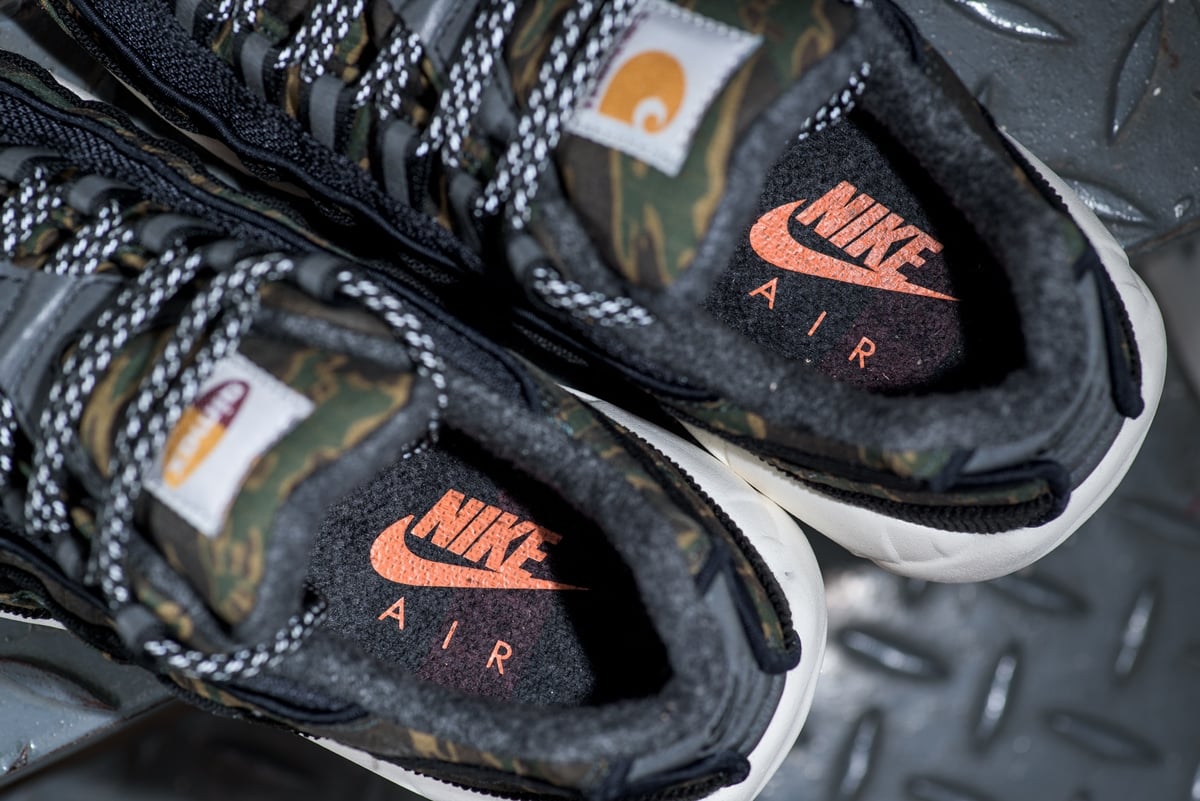 To wash your insoles, remove them first and clean with a small amount of mild laundry detergent or dish soap (Credit: Colin Hui / Shutterstock)
If the insoles are not removable, use a toothbrush to clean them and get into the hard-to-reach areas inside the toe box.
Air-dry the insoles completely before putting them back in.
Step 6: Wash the uppers
Use a soft brush or a sponge dipped in a laundry detergent solution to gently scrub your shoes.
Red and white Nike high-top sneakers before and after cleaning (Credit: Wirestock Creators / Shutterstock)
There is no need to soak the entirety of your shoes in water as this could weaken the glue holding your shoes together.
Step 7: Air-dry your shoes
Dry your shoes in a shaded area at room temperature. Never put Nike shoes in the dryer. Most sneakers are not designed to withstand high heat.
Step 8: Use shoe inserts to help keep your shoes' shape
This step is important, especially if your shoes are leather and prone to getting creased across the toes.
If you don't have shoe inserts, newspapers or rolled-up towels will also work quite nicely.
Privileged: Taylor Swift wearing brand-new Nike sneakers with the soles still in a pristine white condition to each of her workouts (Credit: WENN)
Also, we recommend that you check out this great video showing how to clean and wash white running shoes and sneakers.