Once again wearing her favorite white sneakers, Emily Ratajkowski stepped out for a walk with her dog Colombo, a Husky-German Shepherd mix, in New York City on Monday.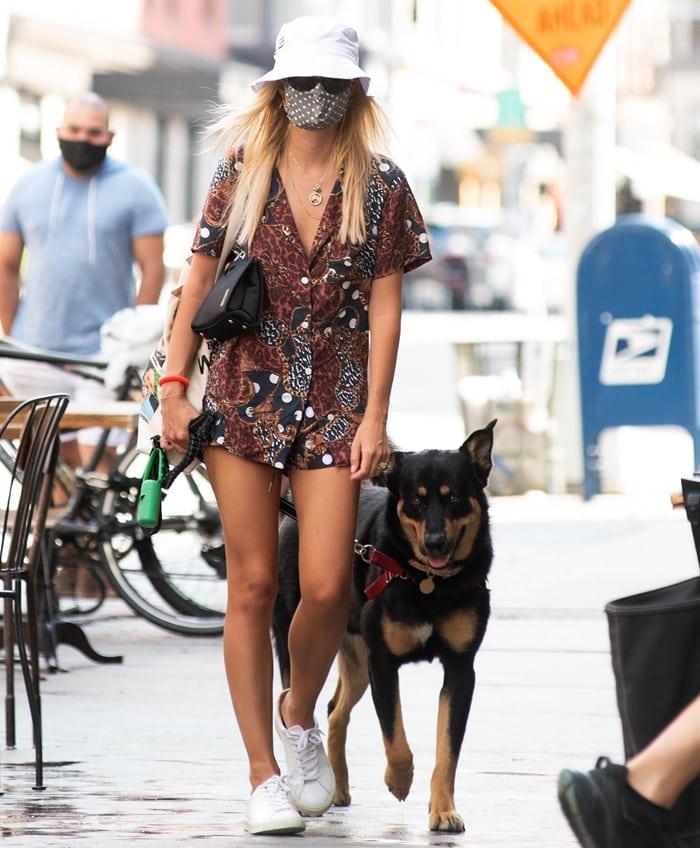 Emily Ratajkowski displays her long legs while walking her beautiful dog Colombo in New York City's Tribeca neighborhood on June 29, 2020
She rocked Veja's guaranteed goes-with-everything Esplar leather low-top sneakers that you can buy at Nordstrom, Shopbop, and Saks Fifth Avenue.
How do you pronounce Veja Sneakers?
Meaning 'look' in Portuguese, the pronunciation of Veja rhymes with 'déjà' in 'déjà vu'. Emily Ratajkowski, who has spent plenty of time in France, certainly knows how to pronounce it correctly.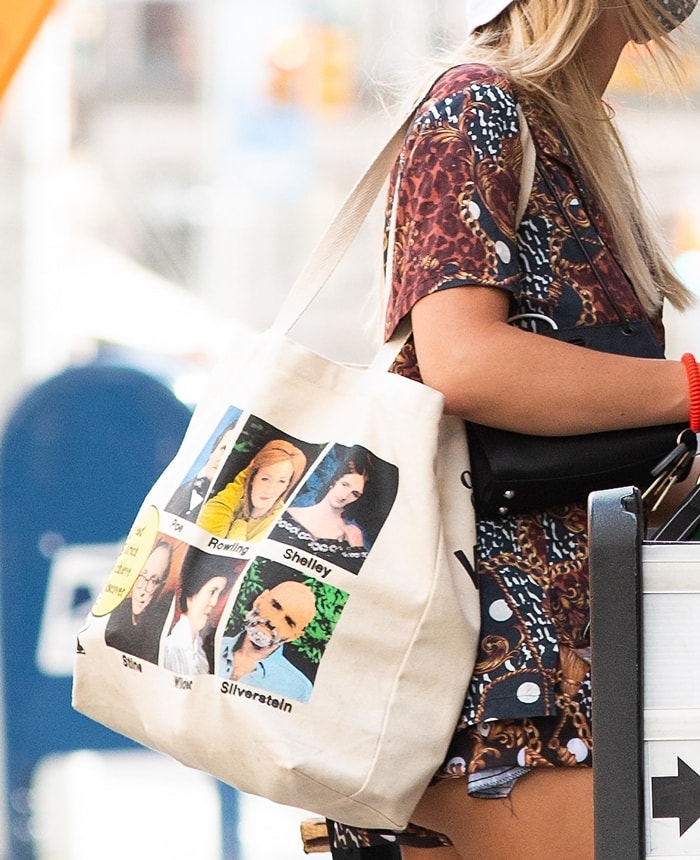 Emily Ratajkowski's Online Ceramics tote with portraits of authors including Mary Shelley, Laura Ingalls Wilder, J.K. Rowling, and Shell Silverstein
Founded by business school graduates Sébastien Kopp and François-Ghislain Morillion in 2004, the French footwear and accessories brand is headquartered in Paris.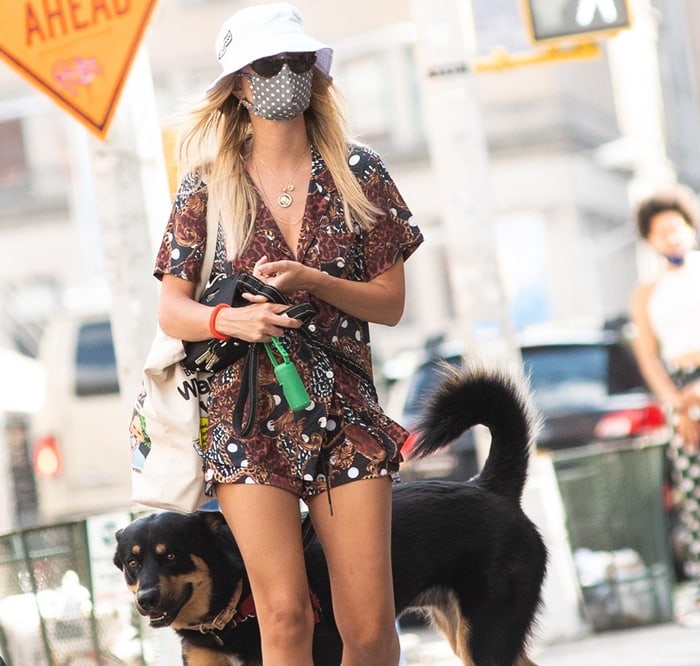 Emily Ratajkowski wearing an Inamorata look with a polka-dot face mask and a white Livincool hat
Emily Ratajkowski styled her comfortable smooth leather low tops with a white Livincool hat, a polka-dot face mask, Solana Longboard shorts, and an El Camino button-up shirt from her own fashion line Inamorata.
The 29-year-old actress and model carried an Online Ceramics tote featuring portraits of six contemporary to classic authors.
White Veja Esplar Low Sneakers, $120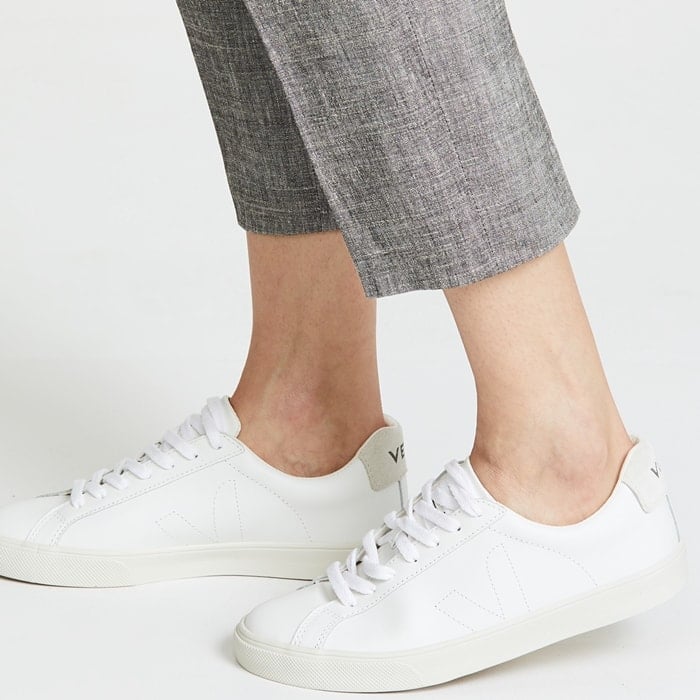 You can also buy her low sneakers on Amazon in a wide range of other colors including white/turquoise/nautico, white/nautico/absinthe, extra white/cobalt, and extra white/menthol.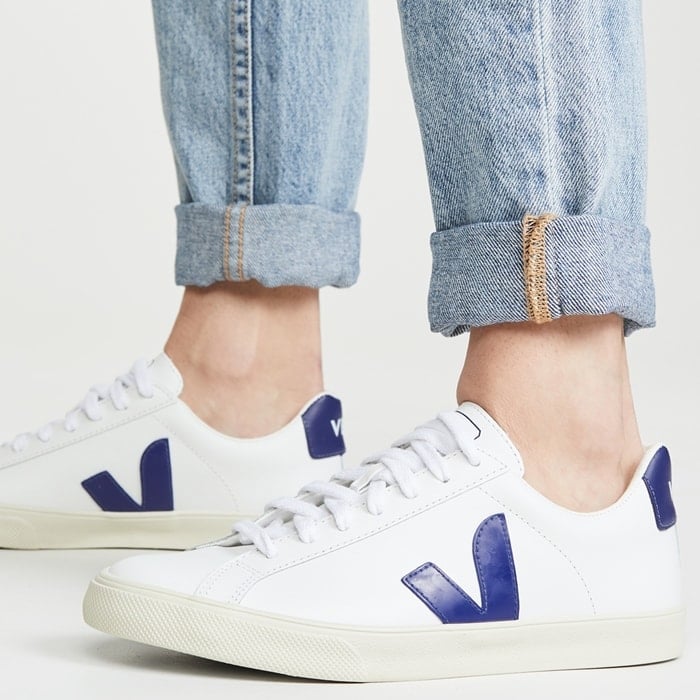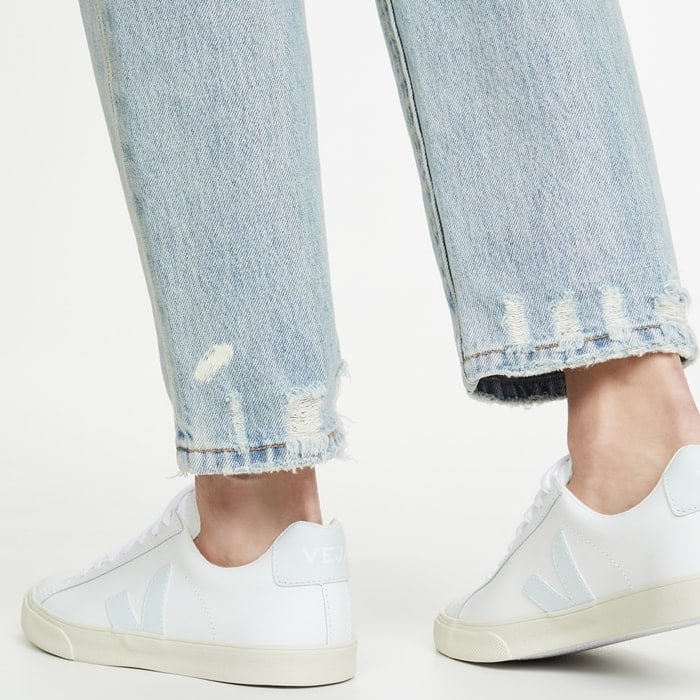 Credit: Instar / WENN