In November 2014, a pregnant Keira Knightley was spotted leaving her hotel in New York City to make a guest appearance on 'Late Night with Seth Meyers' in yet another white dress.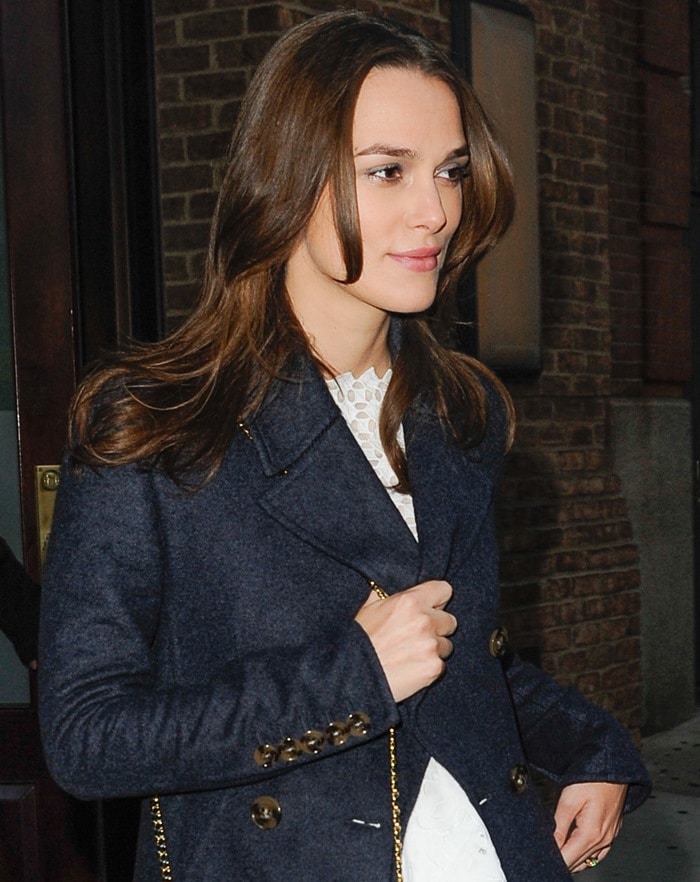 Possibly pregnant Keira Knightley leaving her hotel in New York City on November 19, 2014
The Internet was all abuzz with excitement about Keira's pregnancy, although the then 29-year-old actress had not confirmed anything. However, there's no denying that she was looking more radiant than usual.
Keira gave birth to her first child, Edie Knightley Righton, on May 25, 2015. Known for her physical resemblance to Natalie Portman, many fans have also noticed that Keira looks like she could be Daisy Ridley's sister.
Daisy Ridley (L) does not want to be compared to lookalike actress Keira Knightley (R)
Daisy, who became famous playing the role of Rey in the Star Wars sequel trilogy, isn't happy about the comparison.
"This is the one thing that I'm actually so 'ugh' about," Ridley said in a red carpet interview with Daily Mail.
"But it's like, 'Why do I have to be like someone else?' People have always said that I look like Keira Knightley. But it is actually really frustrating."
"I just think every single person in the world has their own thing going on. And I just want to be me," she added about being compared to Keira Knightley. The two actresses are not related.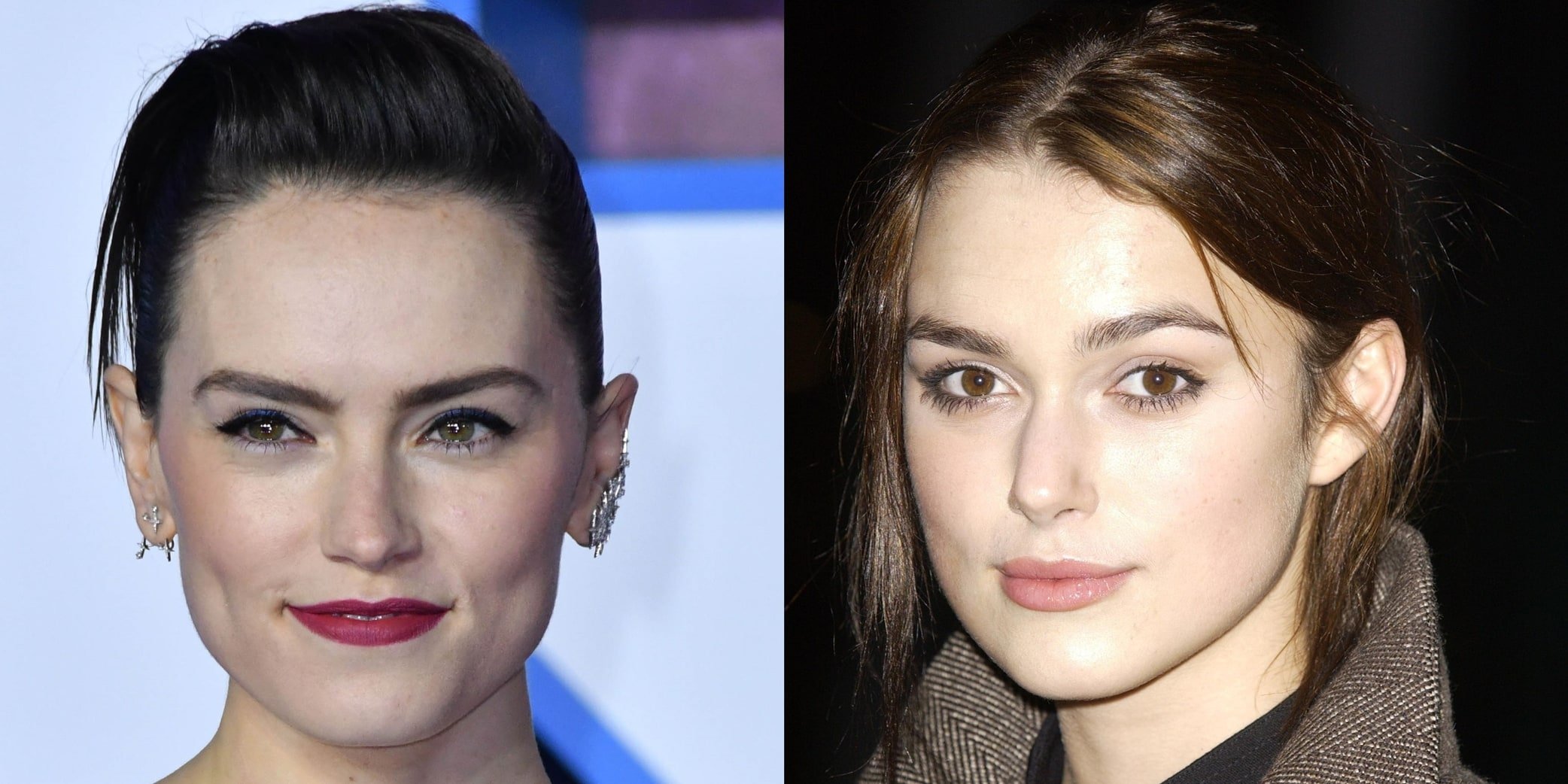 Daisy Ridley (L) and Keira Knightley (R) are not related
For her talk show appearance, the Bend It Like Beckham actress donned a white dress from the Erdem Spring 2015 collection featuring a crochet bodice and a layered cutwork skirt.
The ensemble was completed with a warm blue coat, a Chanel crossbody bag, and a pair of pointy-toe pumps by Christian Louboutin.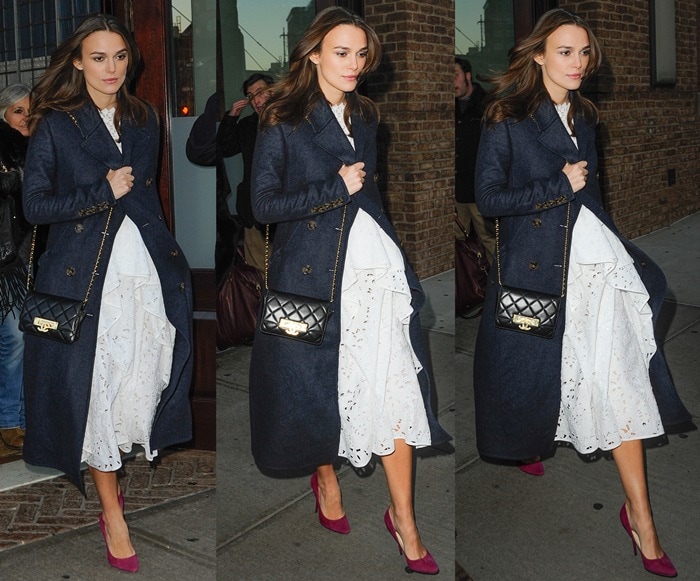 Keira Knightley in a white dress from Erdem featuring a crochet bodice and a layered cutwork skirt
You can find plenty of pink shoes for women from Christian Louboutin at Mytheresa and Saks Fifth Avenue.
Credit: TNYF / WENN / Avalon / Vallenilla / Instar