If there's one celebrity story of becoming an absolute success, experiencing a complete meltdown, then climbing back up again to claim a second chance, Demi Lovato would be it (sorry, Britney Spears, you took way too long to do a proper comeback).
This kind of second chance does not come without a price, however – in Hollywood, one has to take all the safety precautions possible to keep from sliding back into its nasty drugs and party talons. Demi has been smart enough to remind herself that she is enough – as was caught over the livestream before her VMA stage.
Demi was spotted making an appearance on Jimmy Kimmel Live! after her explosive VMA performance.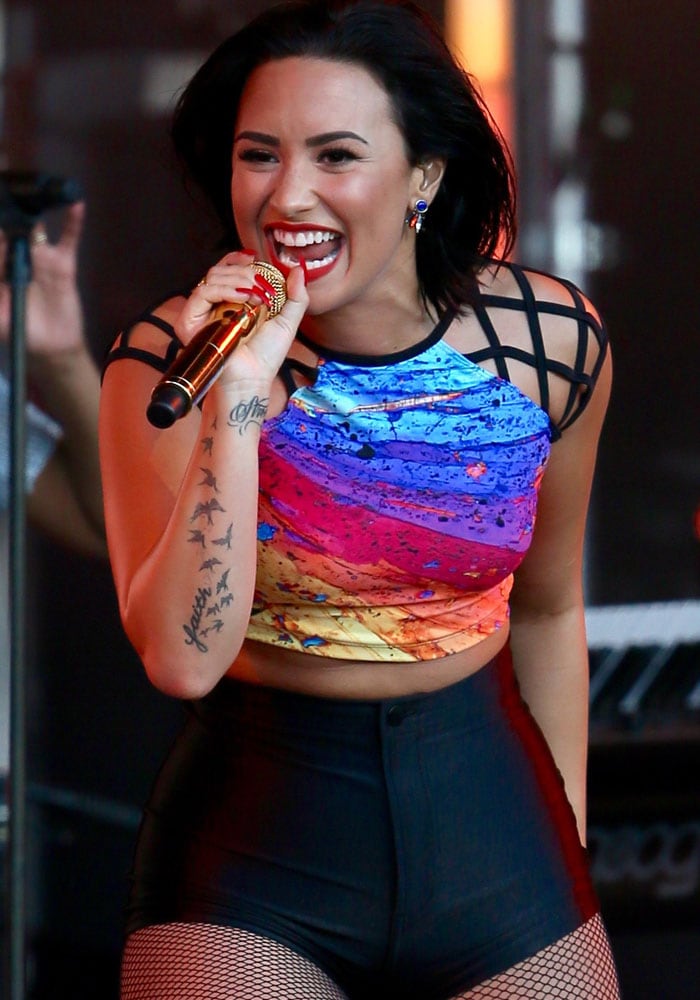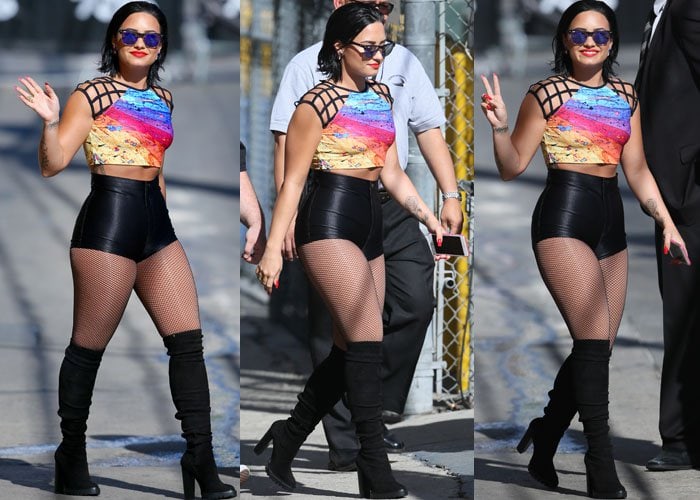 A sharp-eared fan caught Demi chanting "I am enough" to herself as she was about to go on her VMA stage, capturing the moment on video and uploading it for all the Lovato fans. We wonder if she did the same at her Jimmy Kimmel Live! performance.
Demi wore a pair of disco pants from American Apparel over fishnet stockings, paired with a rainbow-colored crop top. The singer sealed in her vampy stage look with knee-high suede boots.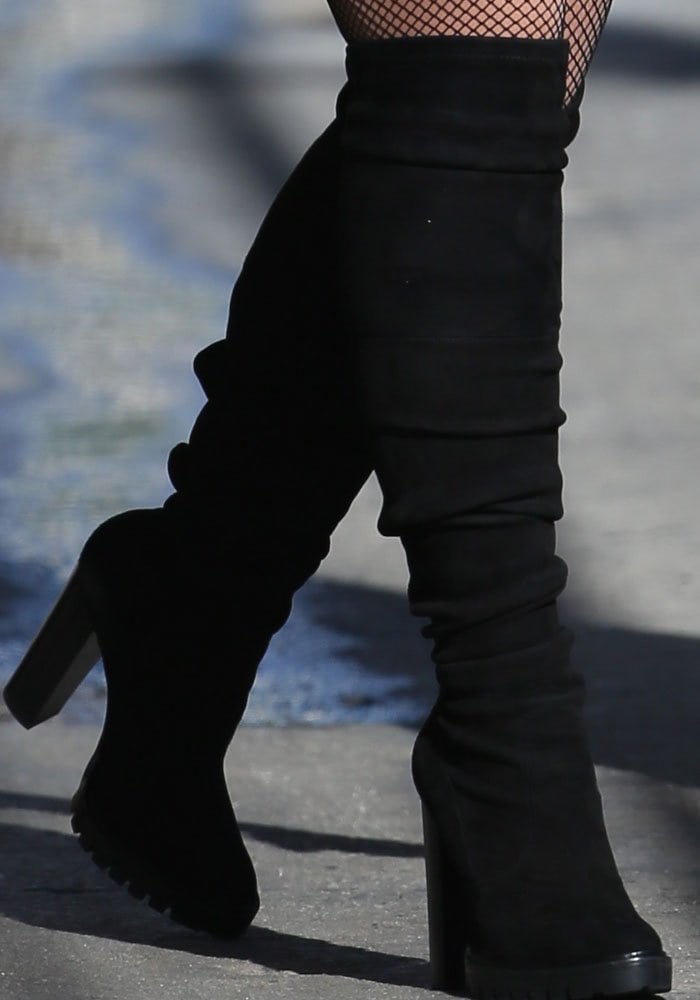 Demi Lovato seen at ABC studios where she performed in front of a live audience for Jimmy Kimmel Live in Los Angeles on September 1, 2015
Demi Lovato caught giving herself a pep talk over livestream right before going on stage at the VMA's
Demi's outfit can be a little bit overwhelming for a normal day (we wouldn't exactly recommend this for buying groceries) but if you're up to the challenge, you can check out some of our thigh-high picks below:
Carvela Want Leather Over The Knee Boots in Black, $334
Gabor Willow Medium Leg Womens Suede Long Boots in Black, £150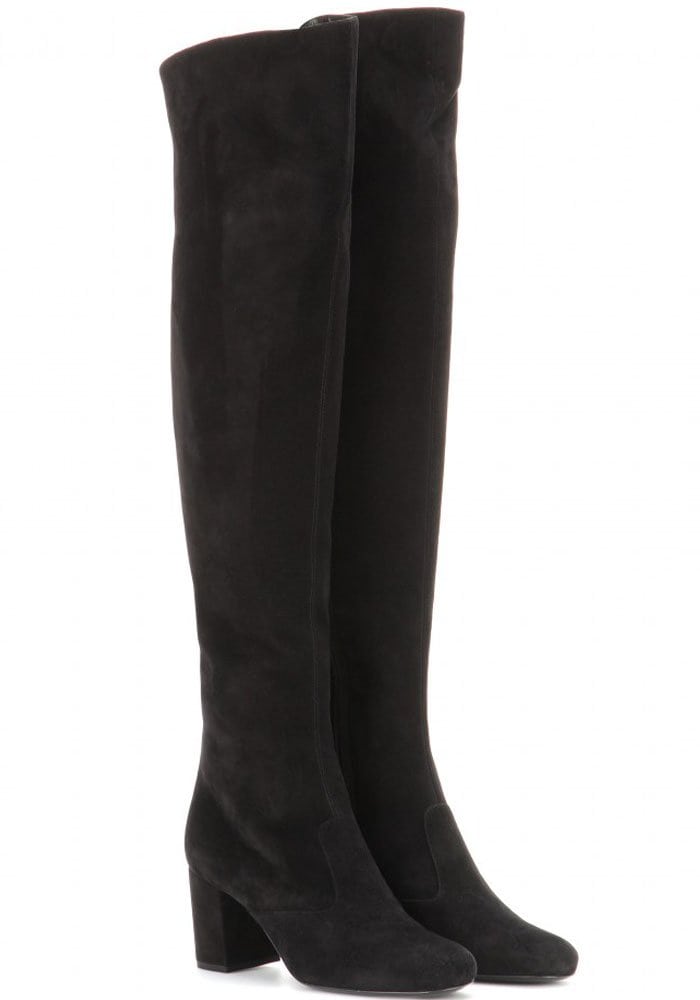 Saint Laurent Suede Over-the-Knee Boots, $1,495
Credit: Demi Lovato News' Twitter/Michael Wright/WENN