While everyone else at the 'X/Y' Tribeca premiere was in suits and cocktail dresses, Dree Hemingway wore what only a model can get away with: undone hair, a college basketball t-shirt, and a mumsy zebra-print maxi skirt with a high waist and large buttons down the back.
However, we don't think even she, or anyone else for that matter, can defy gravity. But that's exactly what Dree is doing in ring-heel sandals that look like they could buckle at any moment!
Dree Hemingway at the world premiere of Ryan Piers Williams' feature film, X/Y, during the 2014 Tribeca Film Festival at BMCC  Tribeca Performing Arts Center in New York City on April 19, 2014
How did she do it? Dree's face tells us that it's a secret she'll never tell.
Dree Hemingway wearing a college basketball t-shirt
A closer look at the sandals show that the green rings do look like they're firmly in place. So, even if the entire middle section of the heels are completely missing, maybe they are sturdy enough to walk in. Would you put your trust and your entire weight on heels like these?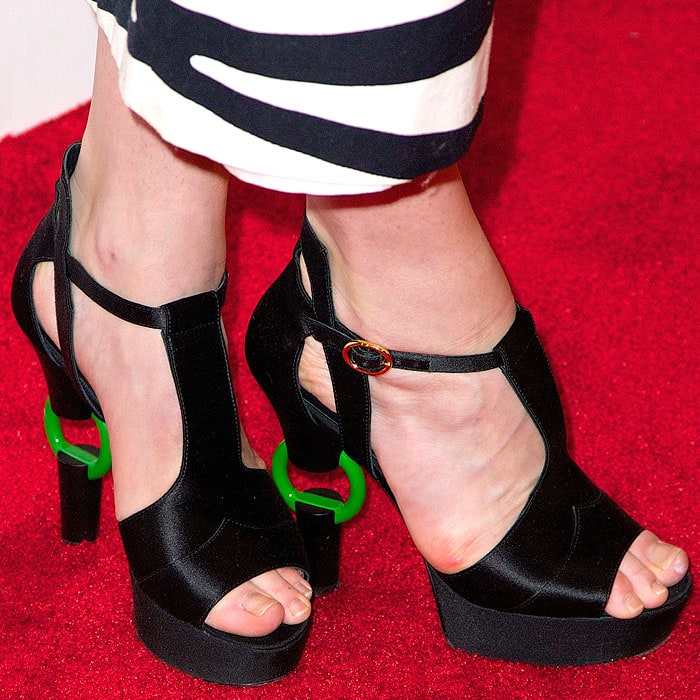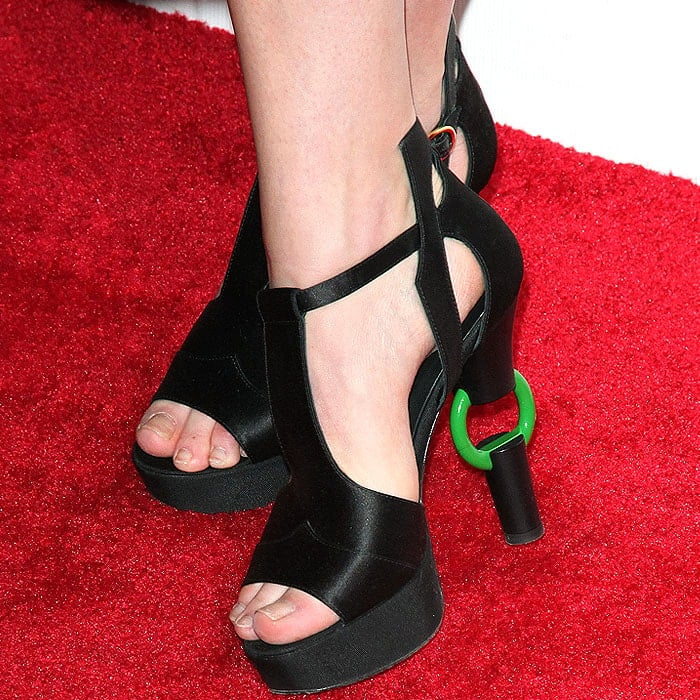 Dree Hemingway's black satin ring-heel sandals
These are the ring-heel sandals from the Chanel Fall 2009 collection that you may be able to find at The RealReal or eBay.
Chanel Ring-Heel Satin T-Strap Sandals, €820
Chanel has replaced heels on their shoes with everything from guns to light bulbs.
Credit: Alberto Reyes / PNP / WENN