Elizabeth Hurley is living out the title "stage mom" and she's not ashamed of it. Ever since her son Damian landed his first major acting gig for the E! series "The Royals," the actress has been giving her only child the exposure his career needs.
The actress was spotted taking her son along with her to another high profile event. The two walked the red carpet for the London premiere of "An American in Paris."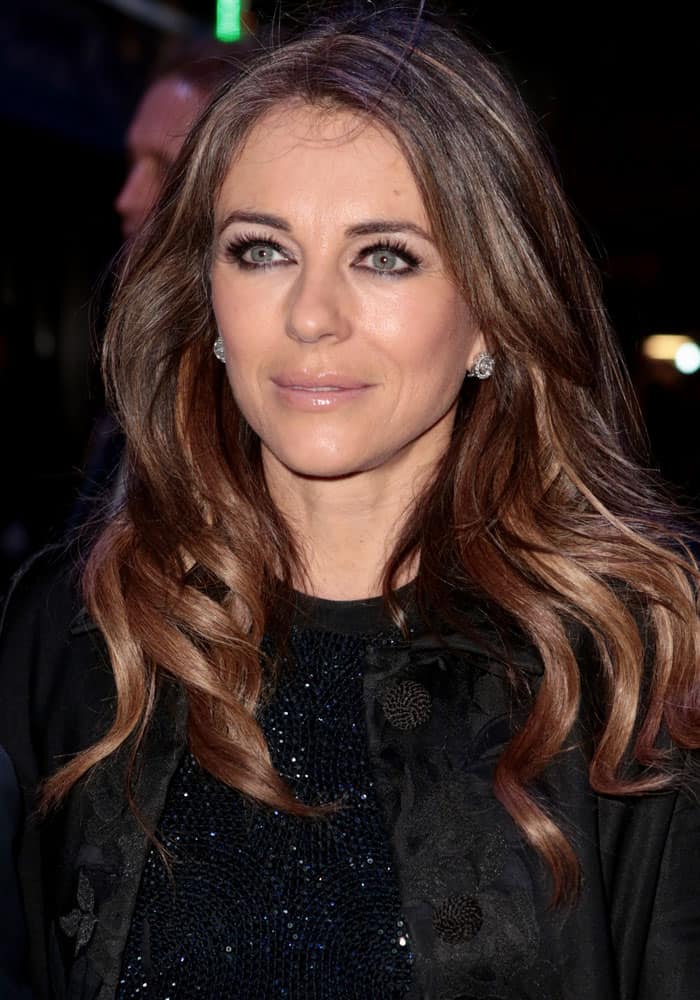 Elizabeth Hurley attends "An American in Paris" press night in London on March 21, 2017.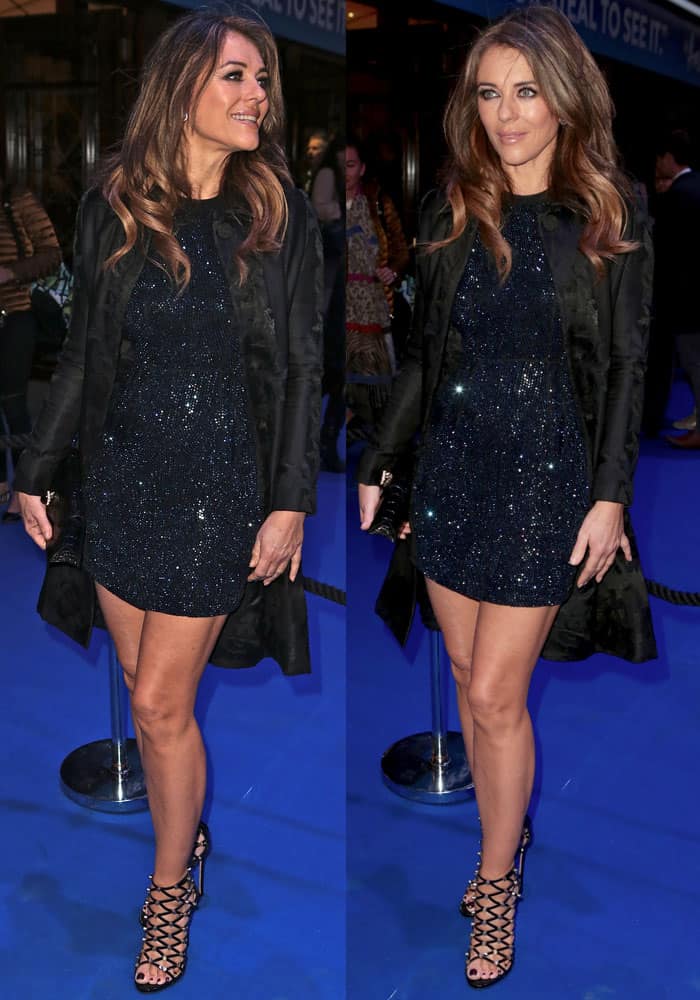 Elizabeth sizzled in her glittery Versace little black dress.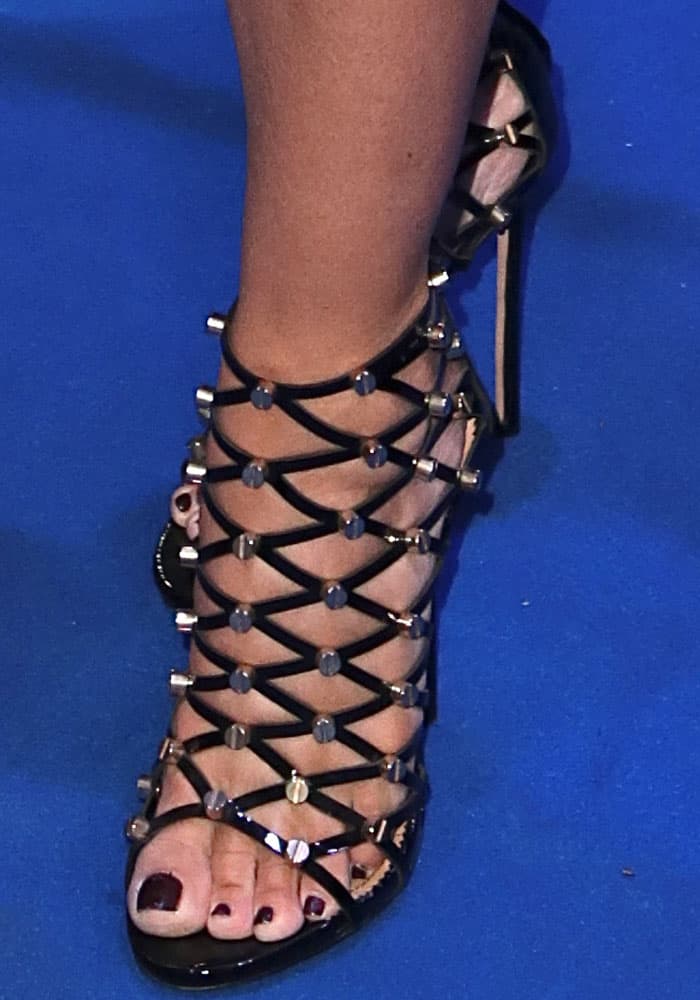 The actress walked on the blue carpet in a sexy studded pair of cage sandals by DSquared2.
Elizabeth wowed on the blue carpet in a gorgeous glittery little black dress by Versace. The 51-year-old protected herself from the cold London air by layering her dress underneath a long embossed jacket.
The actress finished her look with a jeweled croc-effect clutch by Ethan Koh and a sexy pair of studded cage sandals by DSquared2.
Elizabeth carries a croc-effect clutch from her go-to designer Ethan Koh.
Elizabeth poses with her son Damian and Mr. Valentino Garavani himself.
Not only did Damian have the hottest date on the carpet that night, but he was also spotted rubbing elbows with none other than Mr. Valentino Garavani himself. Elizabeth has been known to have a close-knit relationship with the designer. Well done, mama.
Don't get us wrong — it's not like Damian needs a lot of help from his celebrity mom. His genes alone speak volumes of his limelight potential. Nonetheless, it's fun to see the two on their adorable mom-and-son outings.
Shop Elizabeth's gorgeous DSquared2 studded cage sandals at 6pm.
DSquared2 studded patent cage sandals, $1,162.99 (original: $1,550) at 6pm
Credit: Phil Lewis / WENN