If there's anyone who loves to pile on the quirkiest designer duds, it's 15-year-old Elle Fanning. The young actress was seen in such a getup on her recent trip to LAX from Paris on October 3.
Elle rocked a funky layered look that involved a Kenzo printed jacket, a cognac Phillip Lim leather pencil skirt, and Maison Martin Margiela ankle boots. She also carried two small shoulder bags and rolled a very pink Hello Kitty suitcase behind her. This isn't a standard look for traveling, but we have to admit, Elle is pretty savvy when it comes to using high-fashion pieces. She always looks like any 15-year-old should — youthful and fun.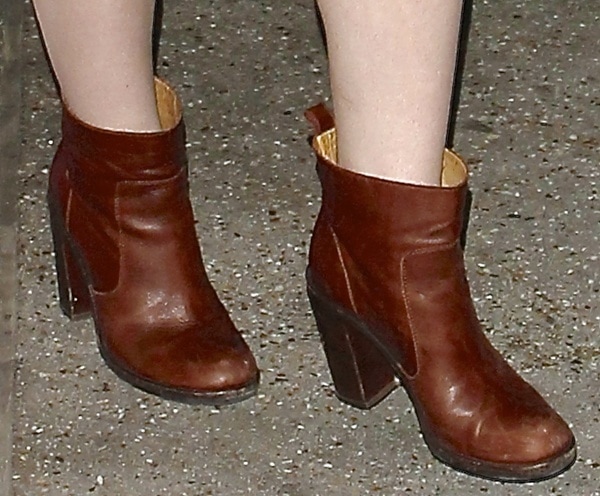 Elle Fanning arriving (from Paris) at LAX airport on October 3, 2013
How do you feel about Elle's getup? Would you wear her boots? They're actually quite safe compared with her other footwear choices.
Elle's boots are currently unavailable online, but we found a similar style from Maison Martin Margiela. We think they're pretty chic unlike MMM's questionable camel-toe boots.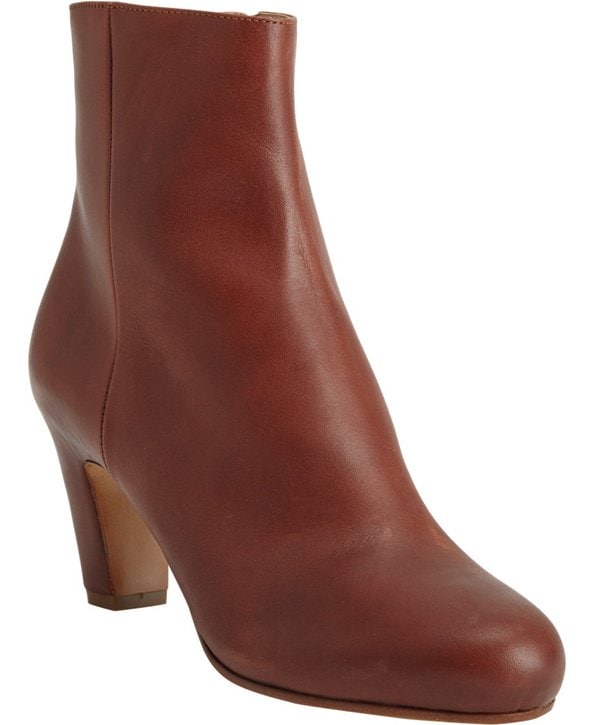 Maison Martin Margiela Side-Zip Ankle Boots, $970
We also found an affordable alternative:
Nine West "Sosie" Ankle Boots, $81.75
Credit: Owen Beiny / WENN