Elliot Page is one of the most talked about actors in Hollywood at the moment, with numerous popular projects under his belt.
As an outspoken activist and proud member of the LGBT community, Elliot has proven that individuality and standing firm behind your values are still well-respected traits in the world of filmmaking.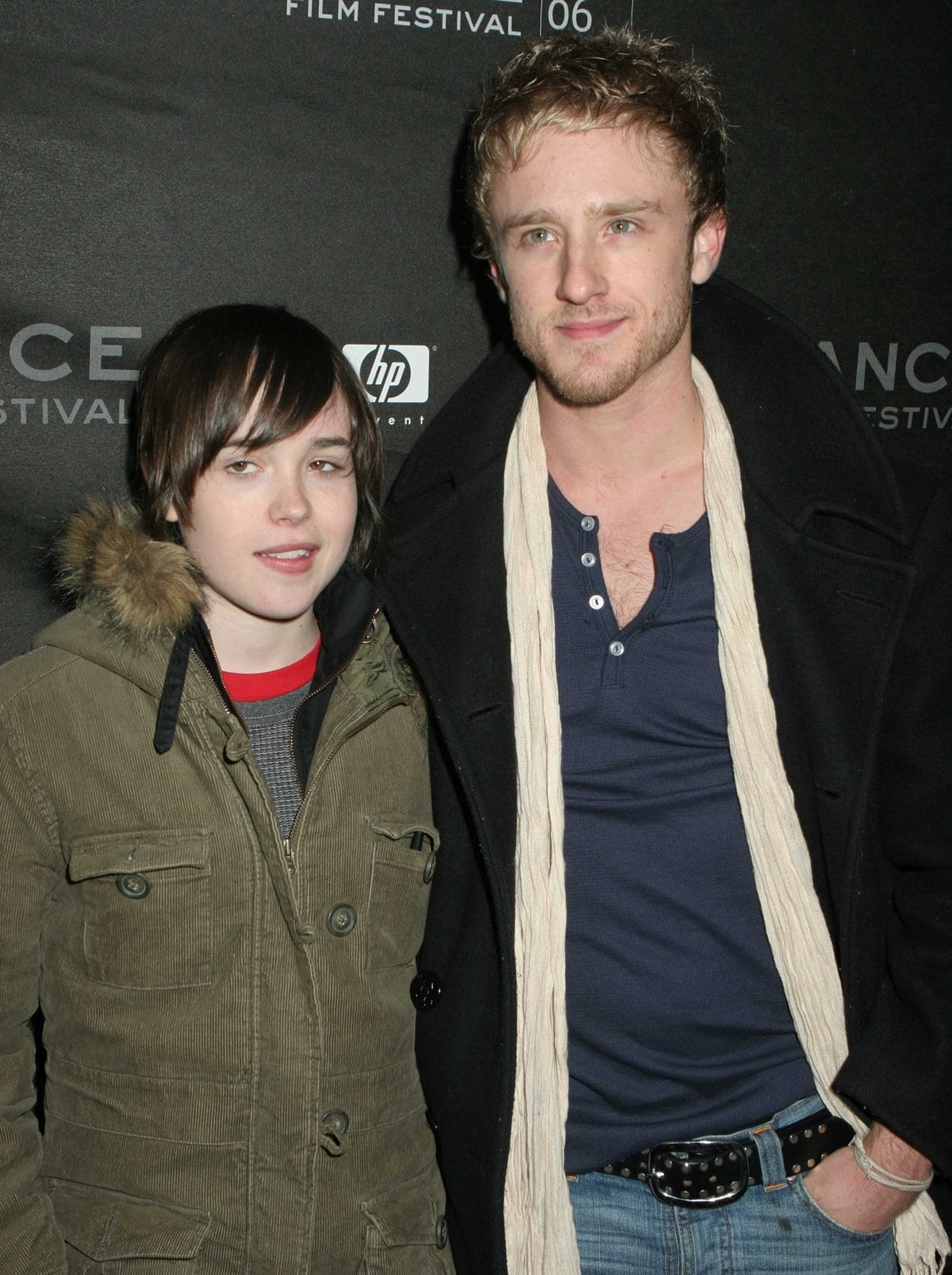 X-Men: The Last Stand co-stars Elliot (Ellen) Page and Ben Foster are believed to have dated from 2006 to 2007 (Credit: Roger Wong / INFGoff)
After spending several years on the sets of indie films, Elliot stepped up to major blockbuster motion pictures, making a name for himself in Hollywood.
With a slew of unique performances, Elliot Page has displayed his talent for the craft while garnering more and more fans by the minute.
Today, we're taking a look at Elliot Page's most acclaimed films as we count down their top 10 movies according to critics. The films are ranked by their critics' scores on Rotten Tomatoes, an aggregate site that combines hundreds of critic reviews into one easy-to-understand score.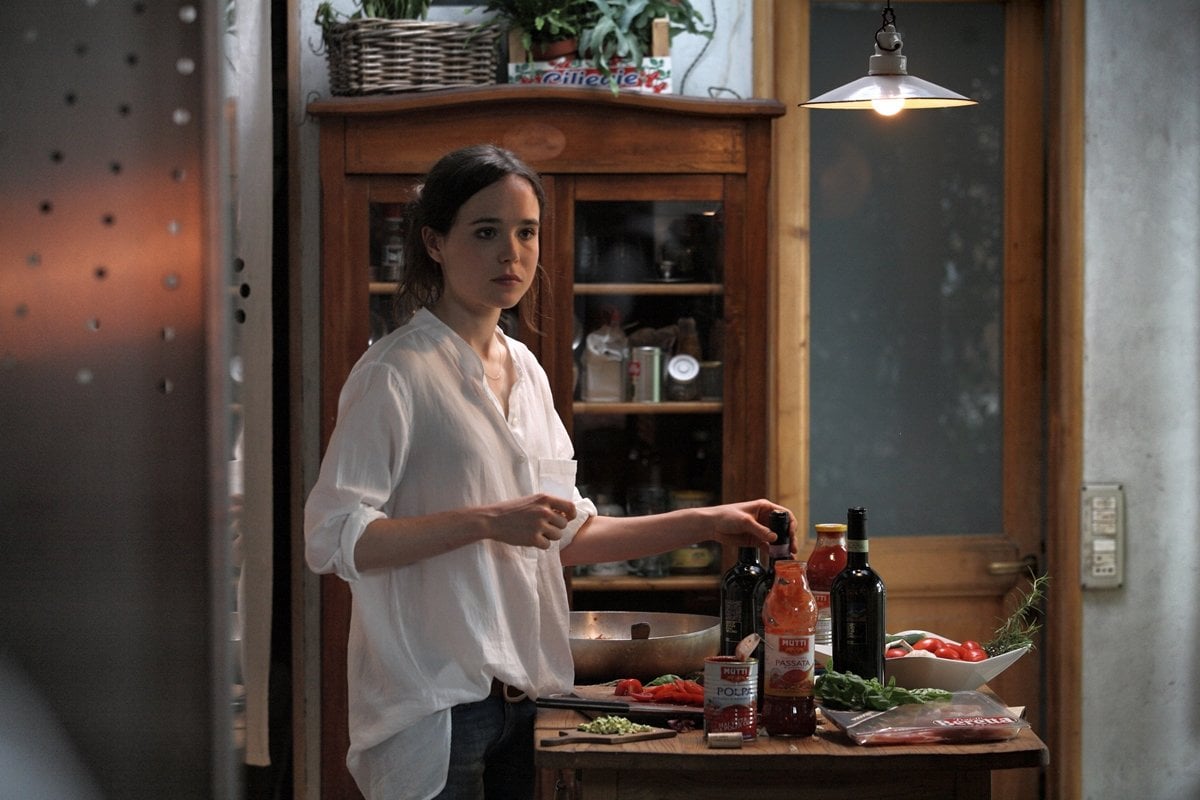 Elliot (Ellen) Page as Monica in the 2012 magical realist romantic comedy film To Rome with Love (Credit: Sony Pictures Classics)
From their humble beginnings in the world of indie cinema to their rise to popularity and blossoming stardom, let's dive into Elliot Page's most notable films and check out this buzzworthy actor's work!
Before He Was a Star
Elliot Page was born on February 17, 1987, in Halifax, the capital of the Canadian province of Nova Scotia. Assigned female at birth, he was named Ellen Page and used this name until switching to Elliot Page in 2020.
For most of his childhood, Elliot lived a normal life, attending Halifax Grammar School and Queen Elizabeth High School.
"All trans people are so different, and my story's absolutely just my story. But yes, when I was a little kid, absolutely, 100%, I was a boy," Page claimed in an interview with Variety.
Elliot (Ellen) Page claims he knew he was a boy when he was a toddler (Credit: Roger Wong / INFGoff)
"I knew I was a boy when I was a toddler. I was writing fake love letters and signing them 'Jason.' Every little aspect of my life, that is who I was, who I am, and who I knew myself to be."
"I just couldn't understand when I'd be told, 'No, you're not. No, you can't be that when you're older,' " he added.
"You feel it. Now I'm finally getting myself back to feeling like who I am, and it's so beautiful and extraordinary, and there's a grief to it in a way."
Elliot's parents divorced when he was a toddler, forcing him to split his childhood between his mom, Martha Philpotts, and his dad, Dennis Page.
In 1997, Elliot made his acting debut in the made-for-television film Pit Pony, appearing as the character Maggie Maclean. 5 years later, Elliot had his first feature-length film role, starring as Joanie in the movie Marion Bridge.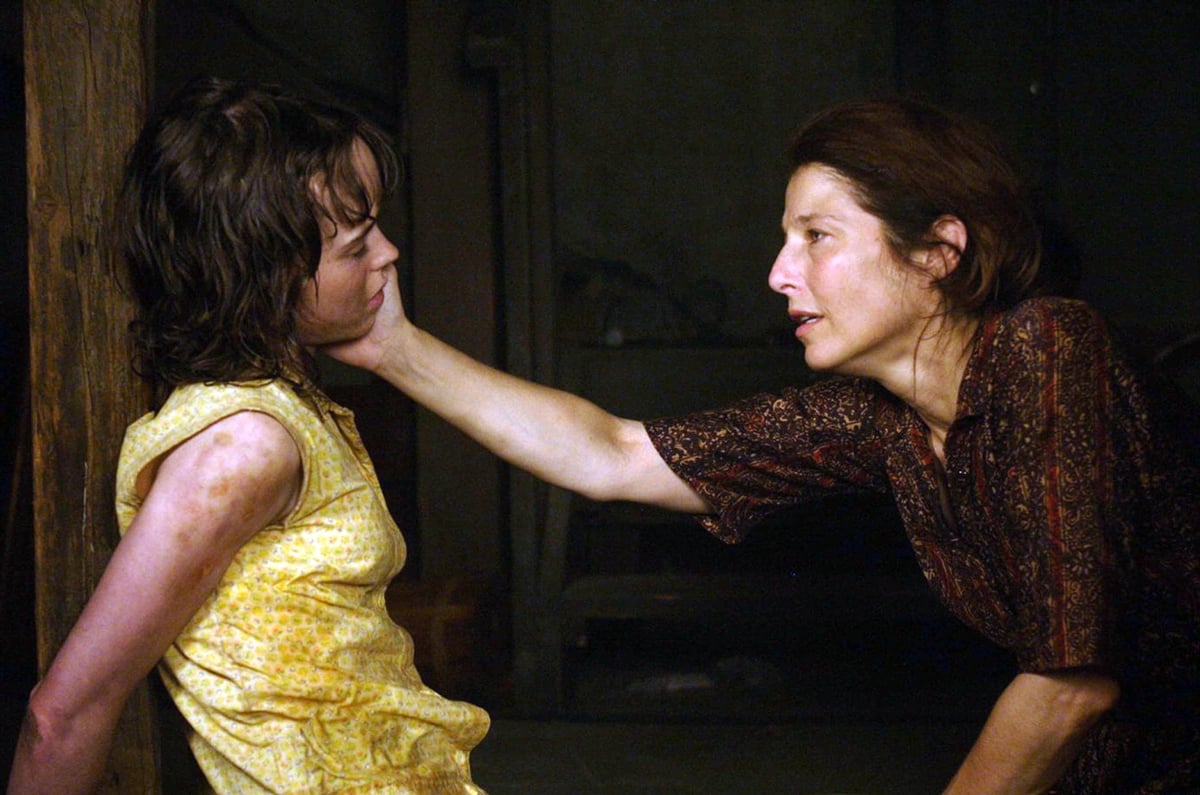 Elliot (Ellen) Page as Sylvia Likens and Catherine Keener as Gertrude Baniszewski in the 2007 American crime horror drama film An American Crime (Credit: Showtime)
Soon thereafter, Elliot started making waves in the industry with their work in films like Ghost Cat, which earned him awards in the indie film circuit.
By the mid-2000s, Elliot started breaking into the upper echelon of acting, eventually becoming a household name thanks to the 2007 film Juno.
Elliot (Ellen) Page and Emma Portner first met on Instagram in 2017, married six months later, and divorced in 2021 (Credit: Kathy Hutchins / Shutterstock)
In the decades since, Elliot has asserted himself as an outspoken activist for the LGBT community in Canada and most recently made history as the first openly transgender man to grace the cover of the groundbreaking Time magazine.
10. The Cured (2017) – 70% Score
Written and directed by David Freyne, The Cured is a horror film that stars Elliot Page, Sam Keely, and Tom Vaughan-Lawlor.
Set in a post-apocalyptic version of Europe where a deadly disease known as the Maze Virus has swept the country, the film follows attempts to reintegrate potentially "cured" victims into society.
Writer/director David Freyne and actress Ellen (Elliot) Page attend the screening Of IFC Films "The Cured" at AMC Dine-In Sunset 5 on February 20, 2018, in Los Angeles, California (Credit: Kathy Hutchins / Shutterstock)
At 30 years old, Elliot Page plays the role of Abbie (credited as Ellen Page), the relative of a cured man named Senan (Sam Keeley), who withholds information regarding the whereabouts of Abbie's missing brother.
As Senan and his fellow patient Conor contend with harrowing memories of their horrendous acts while infected, Abbie gets caught up in the crossfire.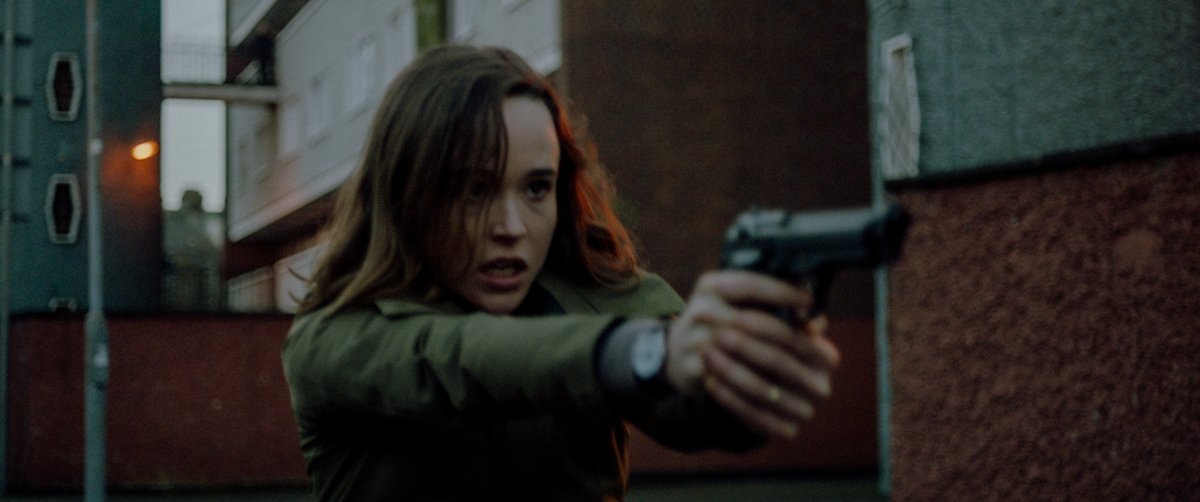 Elliot (Ellen) Page as Abbie in the 2017 Irish horror drama film The Cured (Credit: IFC Films)
Elliot's turn into the horror genre was a smart move at the time and displayed the actor's ability to embody roles of varying intensity, a trait that was well-received by critics.
It seems that Elliot also had a great rapport with their co-stars during filming, as he reportedly bought pancakes for the entire cast and crew on the final day of the production.
9. Wilby Wonderful (2004) – 71% Score
Wilby Wonderful is a darkly comedic drama that was directed by Daniel MacIvor and takes place across a 24-hour period in a small Canadian town called Wilby.
With an ensemble cast that features the likes of James Allodi, Maury Chaykin, and more, the film follows the lives of several townsfolk as they prepare for a celebratory festival.
In the film, Elliot Page plays Emily Anderson (credited as Ellen Page), the teenage daughter of Sandra Anderson (Rebecca Jenkins), a local woman with a reputation for promiscuity.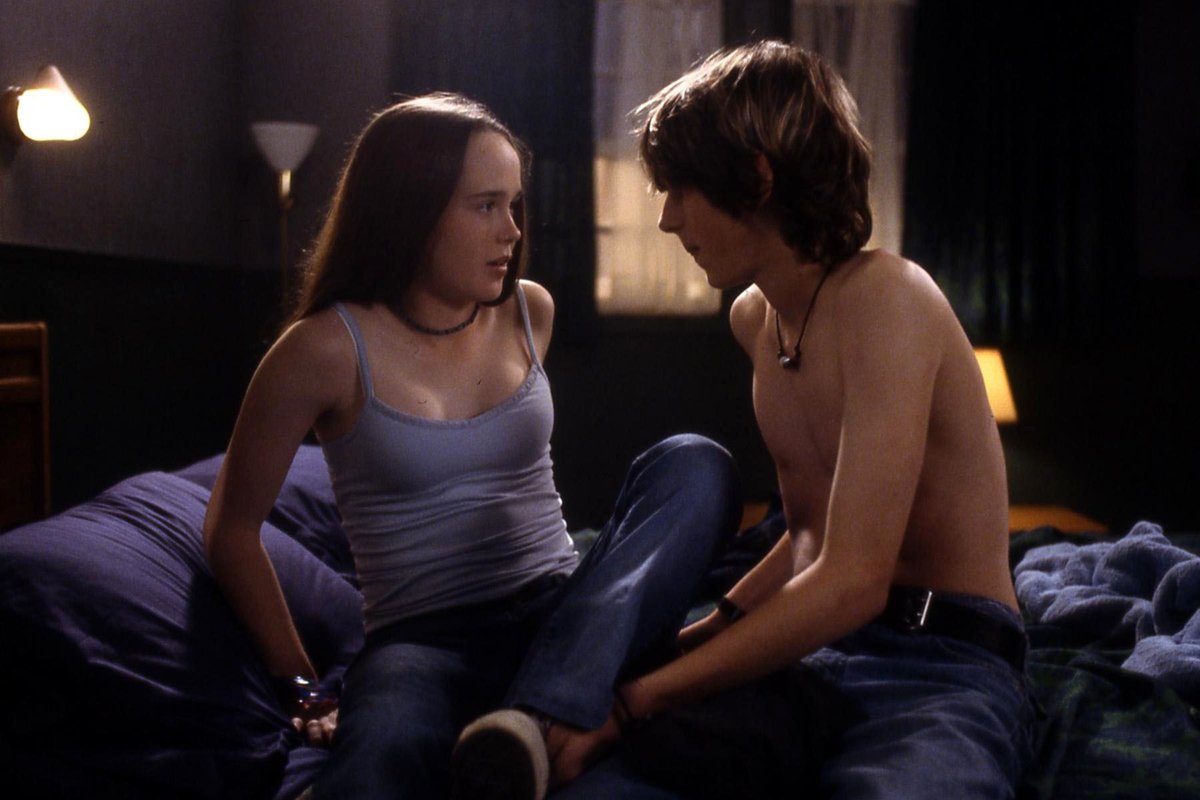 Caleb Langille as Taylor and Elliot (Ellen) Page as Emily Anderson in the 2004 comedy-drama film Wilby Wonderful (Credit: Mongrel Media)
At 17 years old, Elliot plays the soft-spoken role with grace as they yearn for romance while trying to avoid the same local infamy as Sandra.
Over the course of the film, the relationship between Emily and Sandra is tested as the pair both deal with rumors and naysayers around town.
Elliot brings his signature complexity to the role, providing a layered performance and plenty of nuance to the tale of teenage romance.
His performance was received well by critics at the time, earning him an award at the Atlantic Film Festival as well as other nominations in the indie circuit.
8. The East (2013) – 76% Score
The East is a political thriller that stars Brit Marling, Alexander Skarsgard, and Elliot Page. It was directed by Zal Batmanglij.
The film centers on Jane (Brit Marling), a private investigator who attempts to infiltrate a group of environmental anarchists known as The East.
At 26 years old, Elliot Page appears as Izzy (credited as Ellen Page), the daughter of a wealthy CEO whose work impacts the environment greatly. When Izzy falls in with the East, the group achieves some justice against her father, but at a great price.
Patricia Clarkson, Alexander Skarsgard, and Ellen (Elliot) Page attend the premiere of 'The East' at ArcLight Hollywood on May 28, 2013, in Hollywood (Credit: Kathy Hutchins / Shutterstock)
Helped by Elliot Page's performance, The East was received well by critics following its debut at the Sundance Film Festival.
Earning plenty of buzz on the indie film circuit in the first few months of the year, the film opened in numerous regional theaters to modest success, representing Page's ability to flow back and forth between indie and blockbuster projects.
7. Into the Forest (2015) – 76% Score
Into the Forest was written and directed by Patricia Rozema and is based on the novel by Jean Hegland that was originally released in 1996.
The film stars Elliot Page (credited as Ellen Page) and Evan Rachel Wood as Nell and Eva, two teenage sisters who must survive in extremely harsh and unforgiving conditions.
Elliot (Ellen) Page as Nell in the 2015 Canadian apocalyptic independent drama film Into the Forest (Credit: A24 / Elevation Pictures)
This indie drama is set in the near future, where a sprawling power outage tears through the nation, causing technology around the country to fail.
Left to live in a small home in the woods after their father passes away, Nell and Eva attempt to support themselves as society crumbles.
Flexing their multifaceted talents at 28 years old, Elliot Page also helped produce the film, as he gained interest in the project after reading the original novel.
Elliot was so determined to nail the part of Nell that he even learned how to butcher a pig in preparation for one particularly grisly scene.
6. Whip It (2009) – 85% Score
Based on the novel Derby Girl by Shauna Cross, Whip It is an extreme sports comedy and drama that was directed by Drew Barrymore.
Ellen (Elliot) Page stars in Whip It, a 2009 American sports comedy-drama film directed by Drew Barrymore in her directorial debut (Credit: s_bukley / Shutterstock)
The film follows a prominent beauty pageant contestant from Texas named Bliss Cavender (Elliot Page, credited as Ellen Page), who bucks her normal lifestyle for a far more dangerous professional pursuit.
Feeling unfulfilled by her life in the vain world of beauty pageants, Bliss rebels against her imposing parents and decides to join a local roller derby team called the Hurl Scouts.
Ellen (Elliot) Page, Juliette Lewis, and Landon Pigg at the Los Angeles Premiere of "Whip It" held at the Grauman's Chinese Theater in Hollywood, California, on September 29, 2009 (Credit: Tinseltown / Shutterstock)
At 22 years old, Page shows a youthful exuberance and passion for individuality in his performance, which garnered him significant acclaim from critics and audiences alike.
It's no secret that Elliot Page had a passion for indie filmmaking, but Whip It was a notable instance where his love for the underdogs was put to the test.
At the time of filming, Elliot was also in the running for a role in the 2009 film, Drag Me to Hell, but opted to drop out of that picture in favor of Whip It.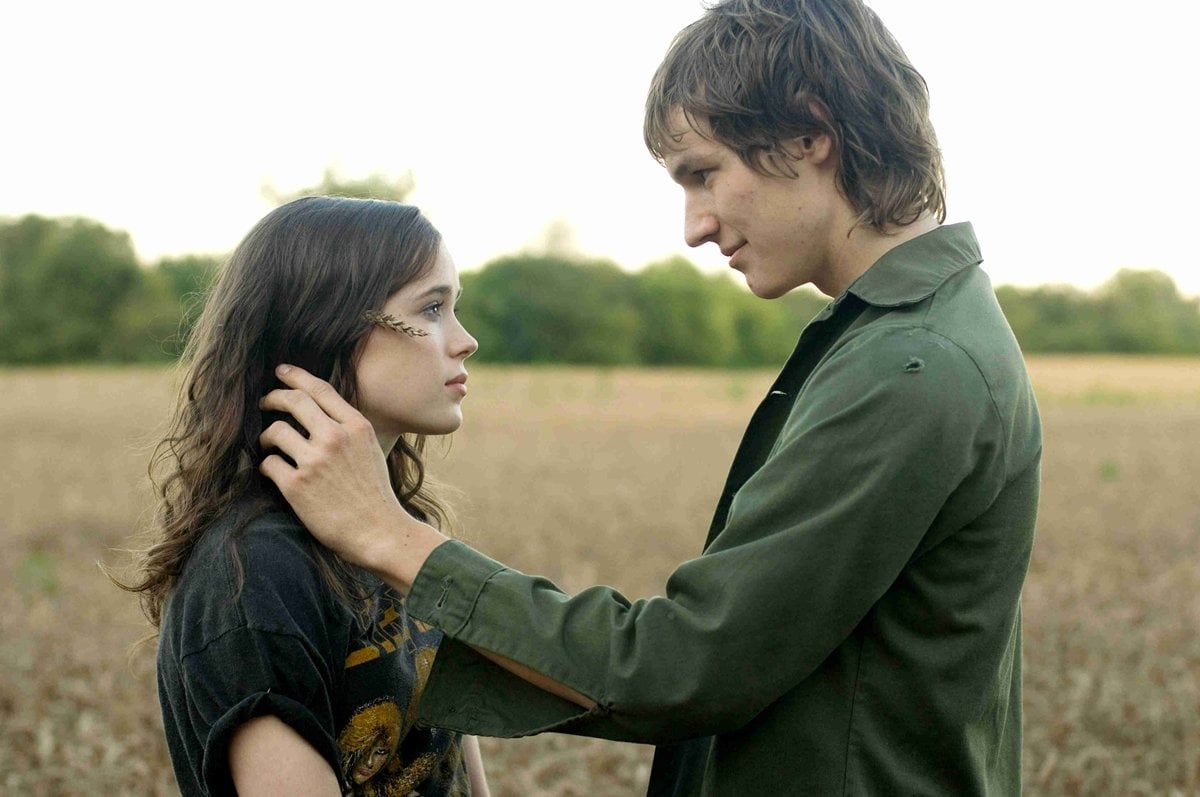 Elliot Page as Bliss Cavendar (Babe Ruthless) and Landon Pigg as Oliver in the 2009 American sports comedy-drama film Whip It (Credit: Fox Searchlight Pictures)
While the film was a disappointment at the box office, Elliot's performance was the talk of the town when Whip It first premiered at indie film festivals.
5. Tallulah (2016) – 85% Score
Directed by Sian Heder, Tallulah is a drama film that follows a young woman who becomes the unexpected guardian of a toddler out of happenstance.
29-year-old Elliot Page (credited as Ellen Page) stars as Tallulah, a homeless teenager who travels to New York City to reunite with her boyfriend.
Arriving in New York, Tallulah visits the home of her boyfriend's parents looking for him but finds that he hasn't returned.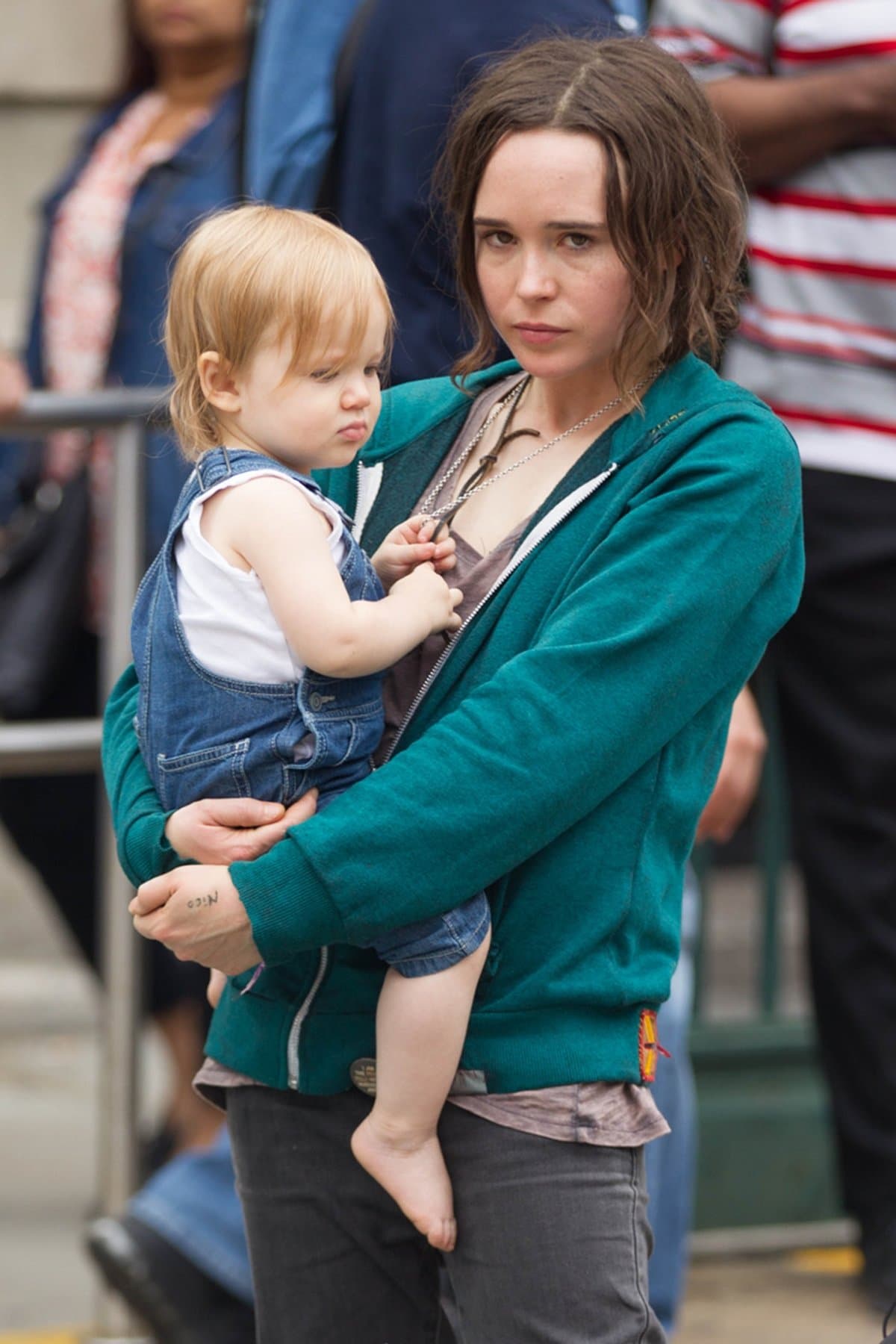 Elliot (Ellen) Page as the title character on the set of the 2016 American comedy-drama film Tallulah in New York City on June 29, 2015 (Credit: Freddie Baez / Startraksphoto)
Staying at a nearby hotel in the meantime, Tallulah meets Carolyn (Tammy Blanchard), a young mother who hires Tallulah to babysit her daughter. Attempting to use the baby in a plan to weasel back into her boyfriend's life, things get more complicated when Carolyn alerts the authorities.
Tallulah marks the third collaboration between Elliot Page and Allison Janney, as the pair worked together on 2013's Touchy Feely and 2007's Juno. It seems that these two actors always come together to make magic, as both of their performances were widely considered the best part of Tallulah.
4. Inception (2010) – 87% Score
Movies that are directed by Christopher Nolan are often wildly perplexing and send audiences on a mind-bending trip, and that's especially true for Inception.
This intriguing action flick stars an ensemble cast of major Hollywood stars, including Leonardo DiCaprio, Ken Watanabe, Joseph Gordon-Levitt, and more.
The film follows Dom Cobb (Leonardo DiCaprio), a spy who commits corporate espionage by infiltrating people's dreams.
Ellen (Elliot) Page in a Yigal Azrouël Resort 2011 dress and peep-toe ankle boots at the Los Angeles premiere of 'Inception' held at the Grauman's Chinese Theater in Los Angeles on July 13, 2010 (Credit: Tinseltown / Shutterstock)
Elliot Page (credited as Ellen Page) plays the role of Ariadne at 23 years old, a student who is recruited by Cobb to compose the structure of the dreamworld for their escapades.
Inception was one of the most popular films of 2010, due in no small part to the extravagant performance from the cast and the movie's remarkable special effects. In total, it was nominated for eight Academy Awards and won four, including Best Visual Effects and Best Cinematography.
3. X-Men: Days of Future Past (2014) – 90% Score
X-Men: Days of Future Past is a sci-fi superhero film and the fifth film in the X-Men franchise, directed by Bryan Singer and written by Simon Kinberg.
It continues the story of the eponymous superhero team, mainly Wolverine (Hugh Jackman), who must travel back in time to prevent the destruction of the X-Men.
Returning to the franchise at 27 years old, Elliot reprises his role as Kitty Pryde (credited as Ellen Page), a mutant hero with the power to walk through walls and disrupt electronic fields.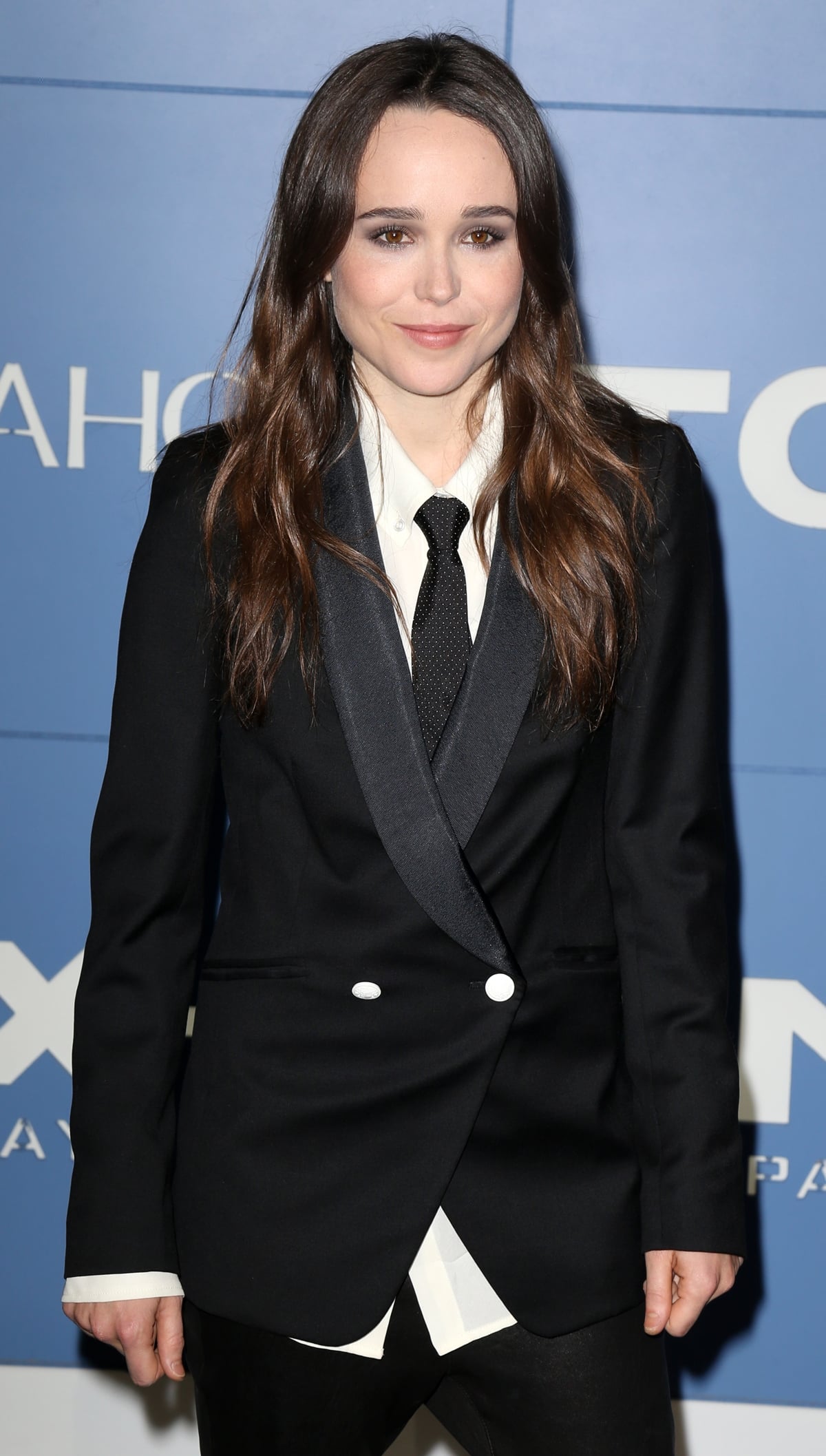 Ellen (Elliot) Page in a Band of Outsiders blazer and a Marissa Webb blouse at the "X-Men: Days Of Future Past" world premiere at Jacob Javits Center on May 10, 2014, in New York City (Credit: Dara Kushner / INFphoto)
Using their powers, Kitty is the catalyst that allows Wolverine to travel through time, kickstarting the adventure.
Although Elliot's character doesn't appear on-screen for very long, her character was integral to the production. In fact, for most of the filming process, the movie went under the title of "Hello Kitty," a cheeky reference to Page's superhero persona.
2. My Days of Mercy (2017) – 90% Score
My Days of Mercy was written by Joe Barton and directed by Tali Shalom Ezer and is a romantic drama that stars Elliot Page and Kate Mara in the leading roles.
Focusing on Lucy Moro (Elliot Page, credited as Ellen Page) and her sister Martha (Amy Seimetz), the film follows the sibling's attempt to get their father acquitted from death row.
After their father is imprisoned for the murder of their mother, sisters Lucy and Martha travel around the country protesting against the death penalty.
Elliot (Ellen) Page as Lucy Moro and Kate Mara as Mercy Bromage in the 2017 romantic drama film My Days of Mercy (Credit: Lionsgate)
During one protest, Lucy meets Mercy (Kate Mara), a conservative lawyer with differing opinions. Despite this political mismatch, the pair strike up a relationship, which is tested in due time.
While Elliot Page usually works in comedies and dramas, My Days of Mercy is one of the few love stories that the actor has performed in.
Despite the change in genre, the 30-year-old actor excels in the role of Lucy, offering compassion and righteousness in equal measure. In combination with The Cursed, My Days of Mercy was one of Elliot's most recent parts in a feature film before taking a break and mostly sticking to television roles.
1. Juno (2007) – 94% Score
Considered by many to be the standout film in Elliot Page's career, Juno is a coming-of-age drama and comedy that was directed by Jason Reitman.
Often seen as both controversial and exceptionally well-handled, the movie revolves around a teenage couple who deal with an unexpected pregnancy.
Olivia Thirlby and Ellen (Elliot) Page at the Los Angeles premiere of their movie "Juno" at Mann Village Theatre, Westwood, on December 3, 2007, in Los Angeles (Credit: Featureflash Photo Agency / Shutterstock)
Starring alongside Michael Cera, Elliot Page (credited as Ellen Page) plays the lead role of Juno at 20 years old. After Juno discovers that she is pregnant, she must decide whether or not she wants to keep it while sorting out her feelings about the child's father.
Although Elliot Page had been in the limelight long before Juno, it was this film that significantly propelled his career and garnered him worldwide recognition.
Canadian actor Ellen (Elliot) Page poses during the French premiere of 'Juno' held at Marignan theater in Paris, France, on January 21, 2008 (Credit: INFphoto)
Despite its indie roots, the movie went on to be a massive success, earning over $230 million worldwide. Critics were also exceptionally kind to the film, as it received four Academy Award nominations, ultimately winning the award for Best Original Screenplay.