Enzo Angiolini was an Italian shoe designer who died of cancer on January 3, 1993, at Lenox Hill Hospital in Manhattan, New York City.
Actress Genevieve Knight Hannelius in an Aqua jumpsuit, Urban Outfitters jewelry, and Enzo Angiolini Gwindell sandals at Nickelodeon's 27th Annual Kids' Choice Awards at USC Galen Center on March 29, 2014, in Los Angeles, California (Credit: Featureflash Photo Agency / Shutterstock)
When just 15 years old, he started as an apprentice in a shoe factory in his hometown of Montopoli, Italy.
In 1984, he started a line of women's shoes in his own name. The shoe brand was later acquired by Nine West Holdings, which filed for bankruptcy in April 2018.
According to his website, he "loved the shoemaking craft; it was an art to him. He took a hands-on approach to everything from designing, to working with lasts and leathers, to planning infamous parties for his friends and colleagues."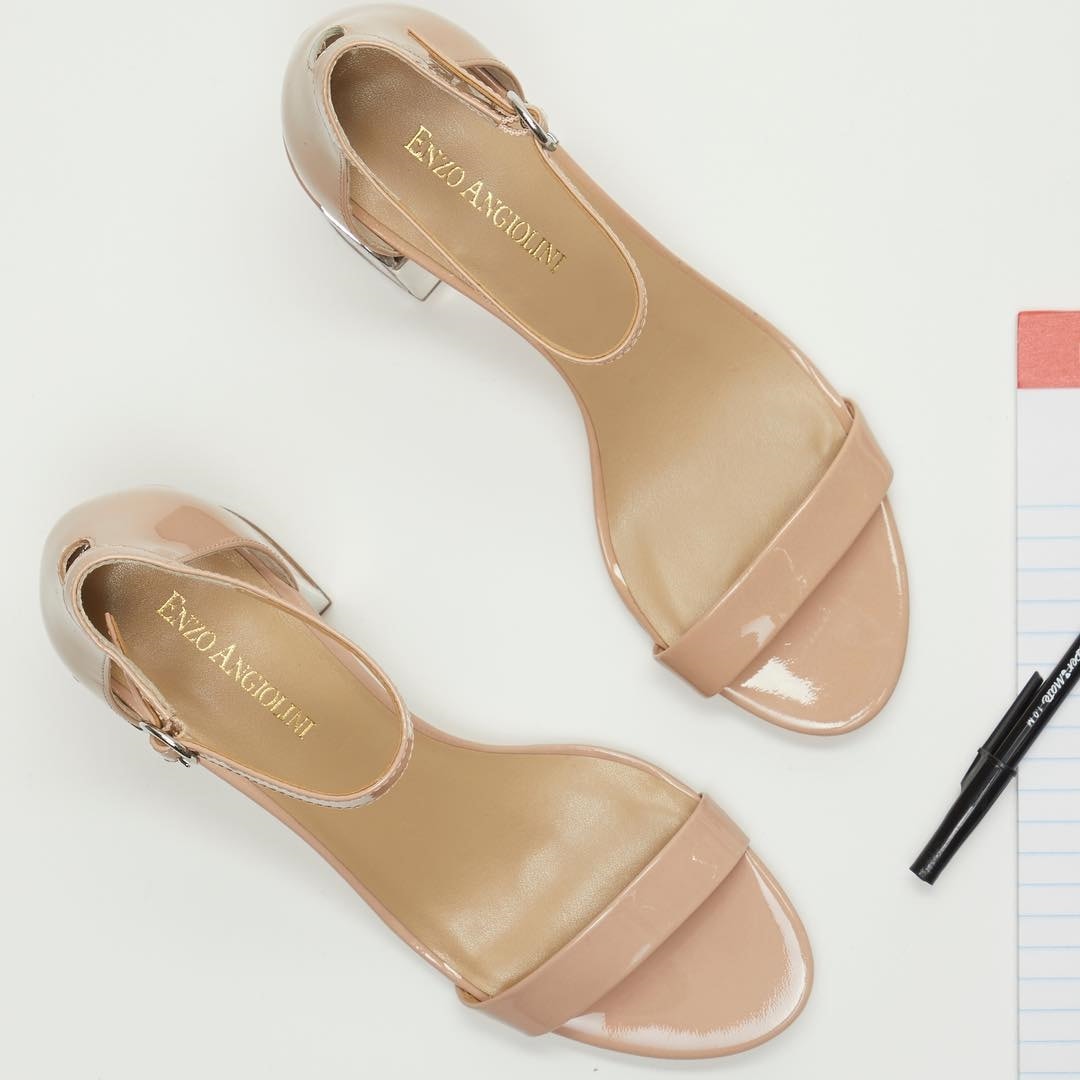 Enzo Angiolini was an Italian shoe designer who died from cancer in 1993
"He was extremely creative in his work but still held true to the belief that if you try too hard to make a shoe work, it doesn't belong in the line. Enzo's designs reflected his personality, dedication, and knowledge of his craft."
"Those close to him remember his warmth, his charismatic connections with customers at personal appearances, his dedication to his craft, and his great love for his work."
Does Enzo Angiolini still make shoes?
No, shoes are not currently produced under the Enzo Angiolini name.
The brand is owned by the American brand management company Authentic Brands Group LLC (ABG), which acquired Nine West Holdings in a bankruptcy auction.
It's not known what plans ABG has for the Enzo Angiolini name.
Enzo Angiolini is unrelated to ENZO Footwear, a New York sneaker company that creates running and gym training shoes.
Popular Women's Enzo Angiolini Shoes