One of the most interesting aspects of film culture is certainly the existence of the "cult classic."
Sometimes, all of the stars align, and a film manages to outlive the average shelf life of a Hollywood production, taking on a new life of its own through a rabid, passionate fanbase.
Bring It On is a timeless cult classic that rocked the cheerleading world in 2000 (Credit: Beacon Pictures)
A great example of a cult classic from the early 2000s (the year 2000, to be exact) is definitely Bring It On.
Directed by Peyton Reed, Bring It On was brought to life by writer Jessica Bendinger, who came from a background of music journalism and music video direction, specifically covering the genre of hip-hop for SPIN magazine.
An avid viewer of cheerleading competitions, Bendinger decided to write a screenplay about the topic, opting to write about a high school cheerleading team's preparation leading up to a national competition.
Bring It On was an instant summer phenomenon blockbuster in August 2000 (Credit: Beacon Pictures)
Bendinger was certainly on to something with this concept, as the film went on to be a massive success, grossing $90.5 million against a small budget of only $11 million. Bring It On grew to become a successful film franchise as well, with six direct-to-video sequels released between 2000 and 2022.
The film franchise has been known to be a launch pad for many famous stars, particularly ones that enjoyed even more success following the release of the movies.
In this article, we'll be taking a look at all of the stars of the Bring It On franchise and how their careers have gone since the release of the films. Bring it on.
7. Felicia Day – Bring It On Again (2004)
Portraying the supporting role of Penelope Hope in this direct-to-video sequel of the original film, Felicia Day was 25 years old when she appeared in Bring It On Again.
She then went on to enjoy an interesting career in the entertainment industry. Felicia Day is now believed to have a net worth of $1 million.
Bring It On Again is a 2004 cheerleading comedy film and the only sequel to Bring It On that shared the same producers (Credit: YouTube)
A famous figure within the geek community, Day was the creator and star of the popular web series "The Guild," which was one of the earliest examples of a successful web series on YouTube.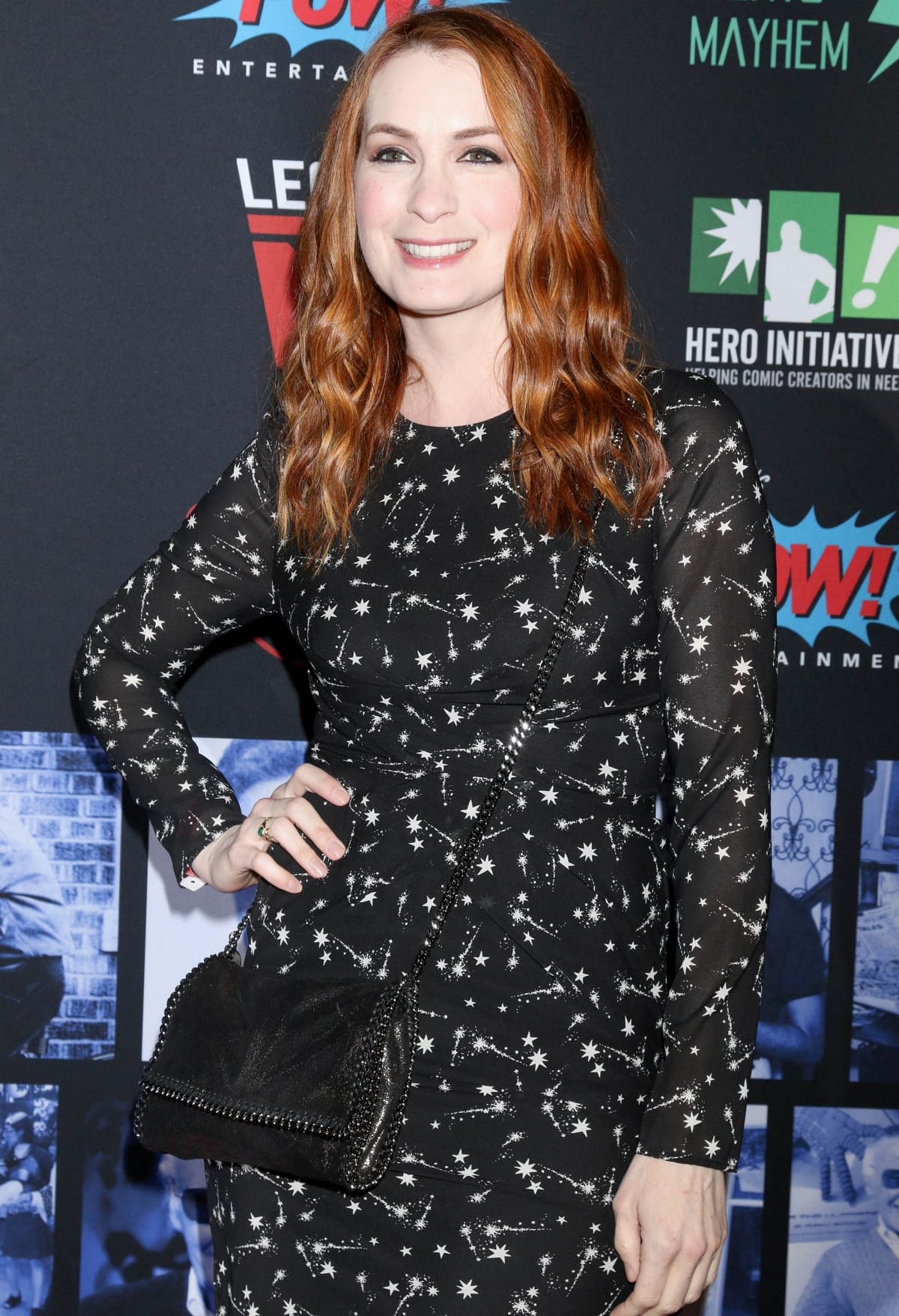 Felicia Day wearing a star print dress at Excelsior – A Celebration of the Amazing, Fantastic, Incredible and Uncanny Life of Stan Lee held at the TCL Chinese Theatre in Los Angeles, California on January 30, 2019 (Credit: David Edwards / Media Punch / INSTARimages)
She also enjoyed a successful career in television, as she played the character of Vi in season 7 of Buffy the Vampire Slayer and the recurring role of Charlie Bradbury in the popular WB series Supernatural, which ran for 15 seasons.
6. Christina Milian – Bring It On: Fight to the Finish (2009)
The fifth installment of the Bring It On series, Bring It On: Fight to the Finish, starred Christina Milian in the lead role of Lina Cruz, a Latina cheerleader from East Los Angeles who transfers to a posh Malibu school. Milian was 28 years old when she appeared in the film.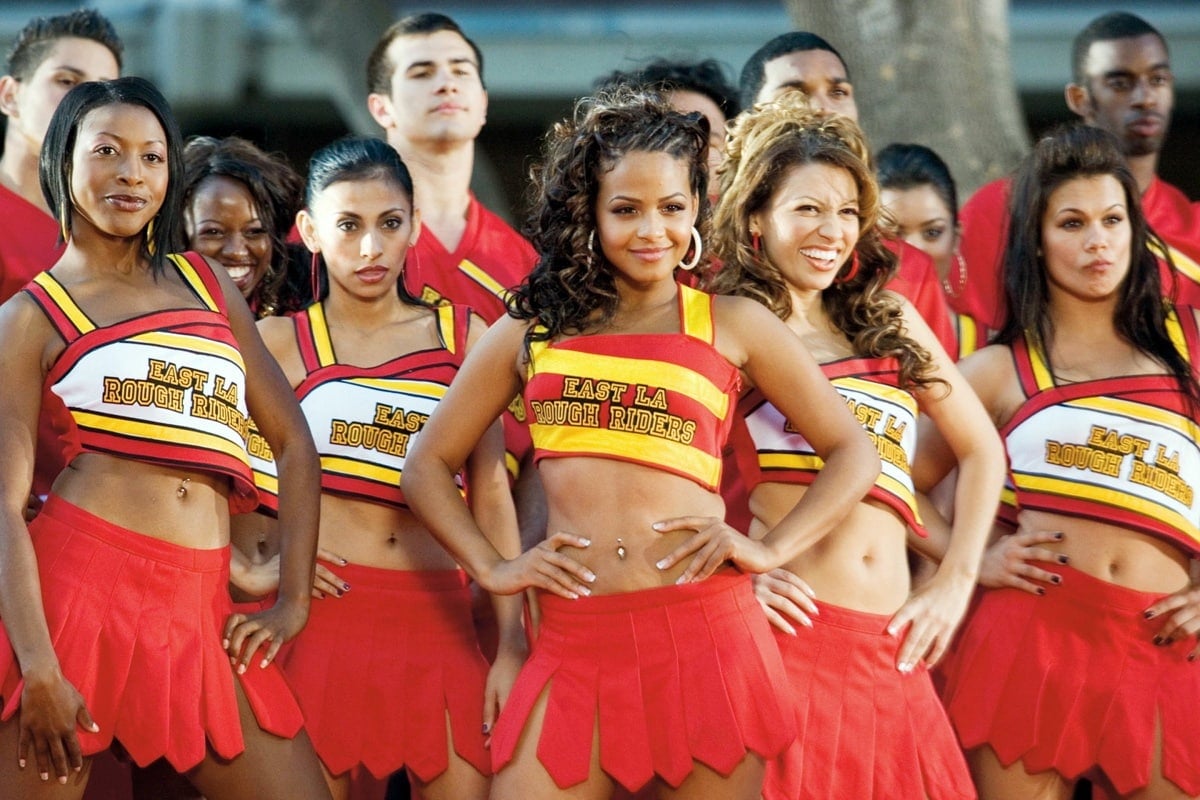 Bring It On: Fight to the Finish is a 2009 cheerleading teen comedy film starring Chritina Milian as Lina Cruz (Credit: Universal Studios Home Entertainment)
Christina Milian is best known for her music career, which began when she was only 19 years old upon signing a record deal with Murder Inc. Records. Thus far, she has released three full-length albums, with the latest one being released in 2006.
Since then, Milian's career has been somewhat dormant, although she did appear in the 17th season of Dancing with the Stars in 2013.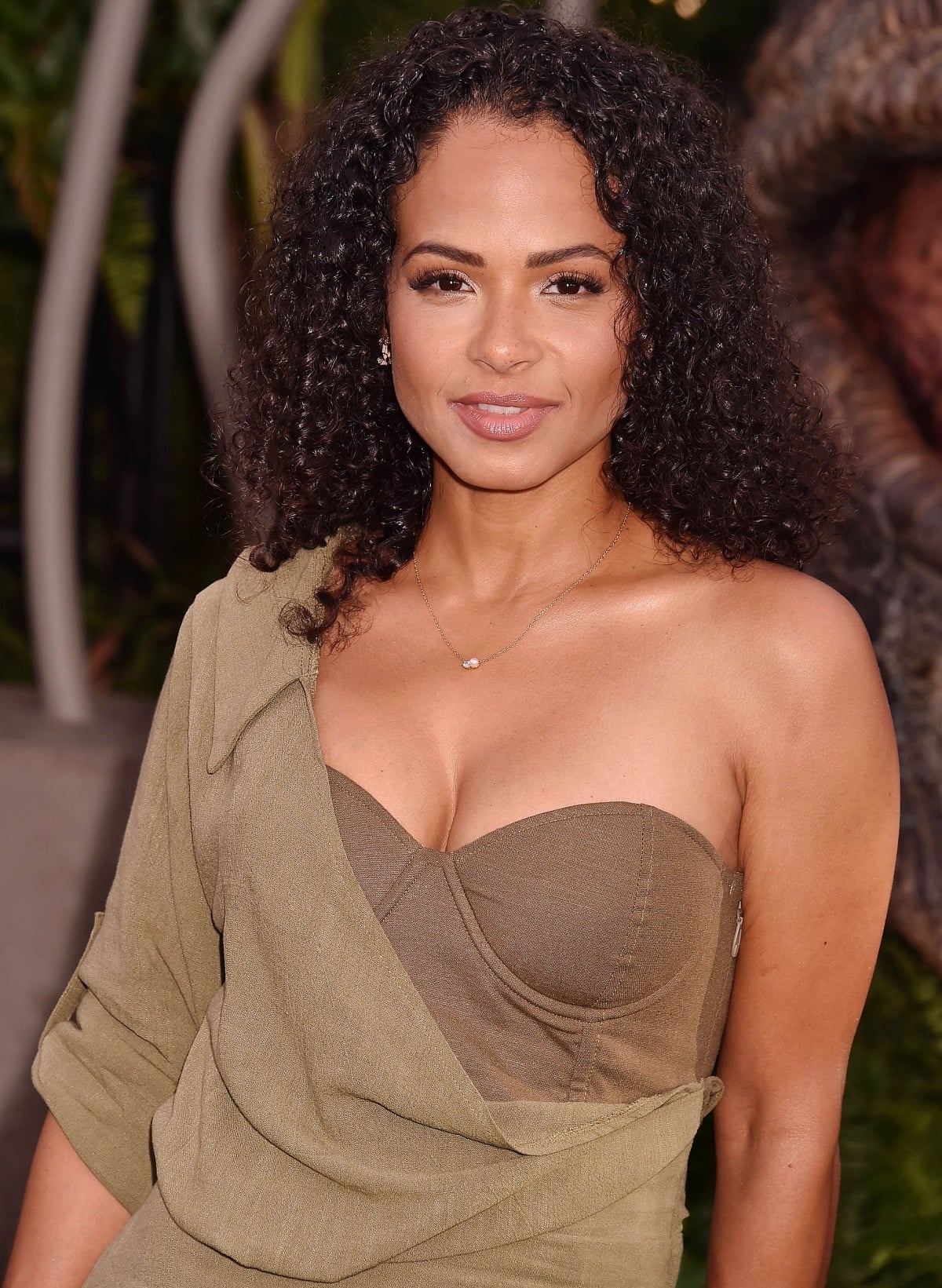 Christina Milian attending the Los Angeles premiere of Jurassic World Dominion on June 6, 2022 (Credit: PAPIXS / INSTARimages)
5. Hayden Panettiere – Bring It On: All or Nothing (2006)
The third film in the Bring It On series, this film featured two actresses that would go on to have successful careers in the entertainment industry, one of them being Hayden Panettiere.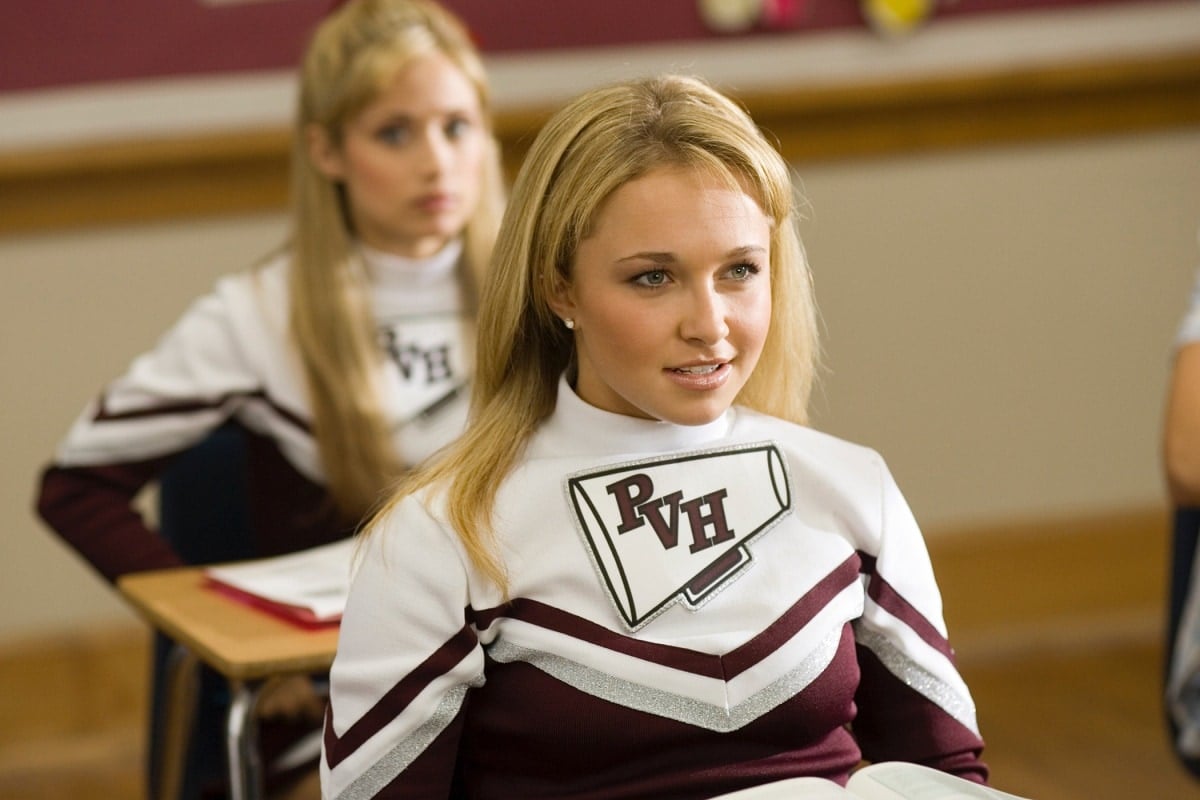 Hayden Panettiere as Britney Allen in the 2006 cheerleading comedy film Bring It On: All or Nothing (Credit: Universal Studios Home Entertainment)
Hailing from New York, Panettiere was 17 when she starred as Britney Allen, an affluent and popular girl whose life gets turned upside down when her father loses her job, forcing their family to relocate to a much less ritzy city.
Following her appearance in this film, Panettiere began starring in the television show Heroes, which ran from 2006 to 2010.
She played the lead role of Claire Bennet, one of the roles she is most closely associated with to this day. Panettiere also appeared as Juliette Barnes in the series Nashville, which ran for six seasons between 2012 and 2018.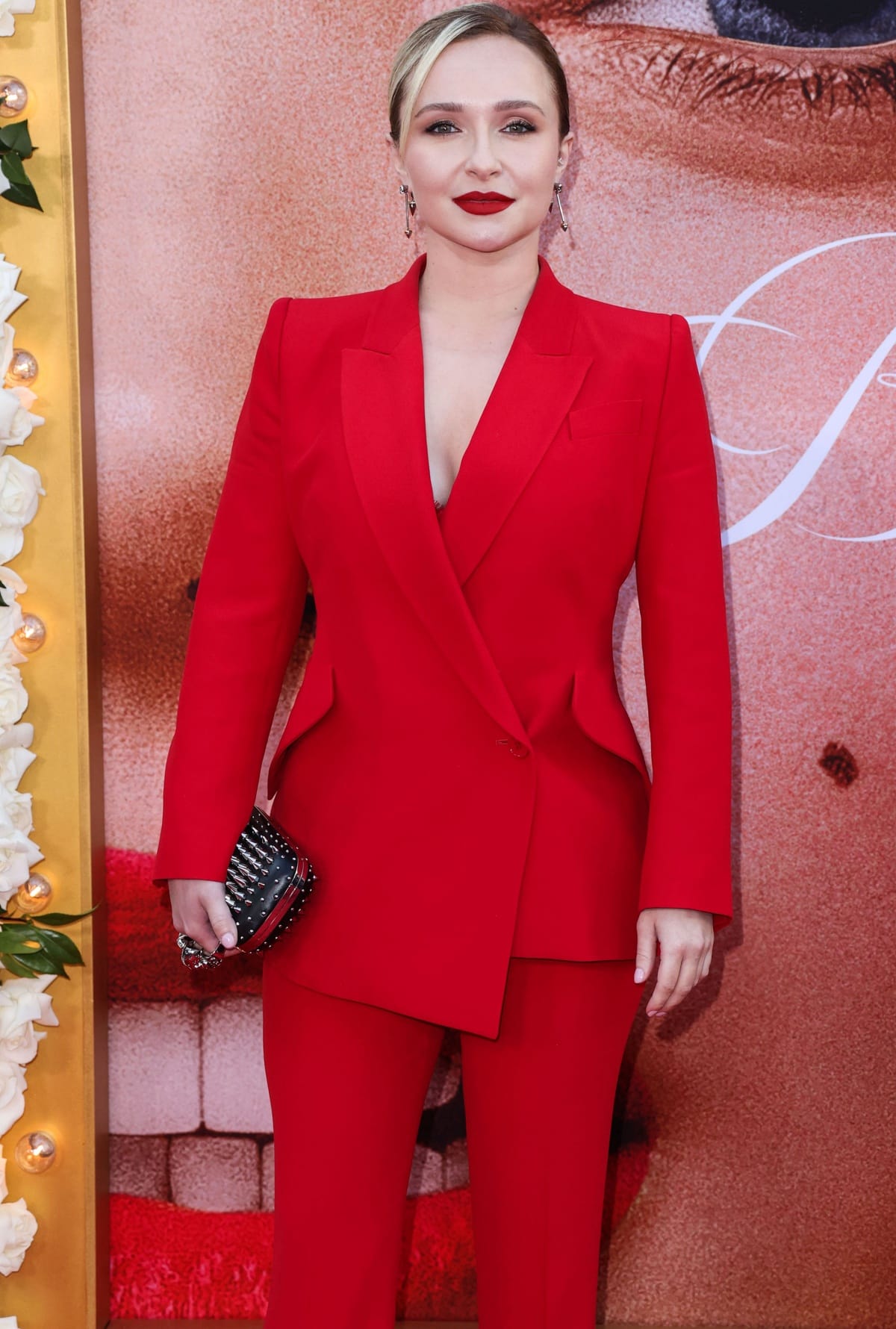 Hayden Panettiere in a red suit at the Los Angeles premiere of Blonde on September 13, 2022 (Credit: Xavier Collin / ABACA / INSTARimages / Cover Images)
She has also carved out a niche within the video game industry, as she voiced the character of Kairi in the Kingdom Hearts video game series and the character of Sam Giddings in Until Dawn.
4. Eliza Dushku – Bring It On (2000)
Appearing in the original film when she was 20 years old, Eliza Dushku plays the role of Missy Pantone. Missy is a new addition to the Toros cheerleading squad, which was helmed by Torrance Shipman (played by Kirsten Dunst).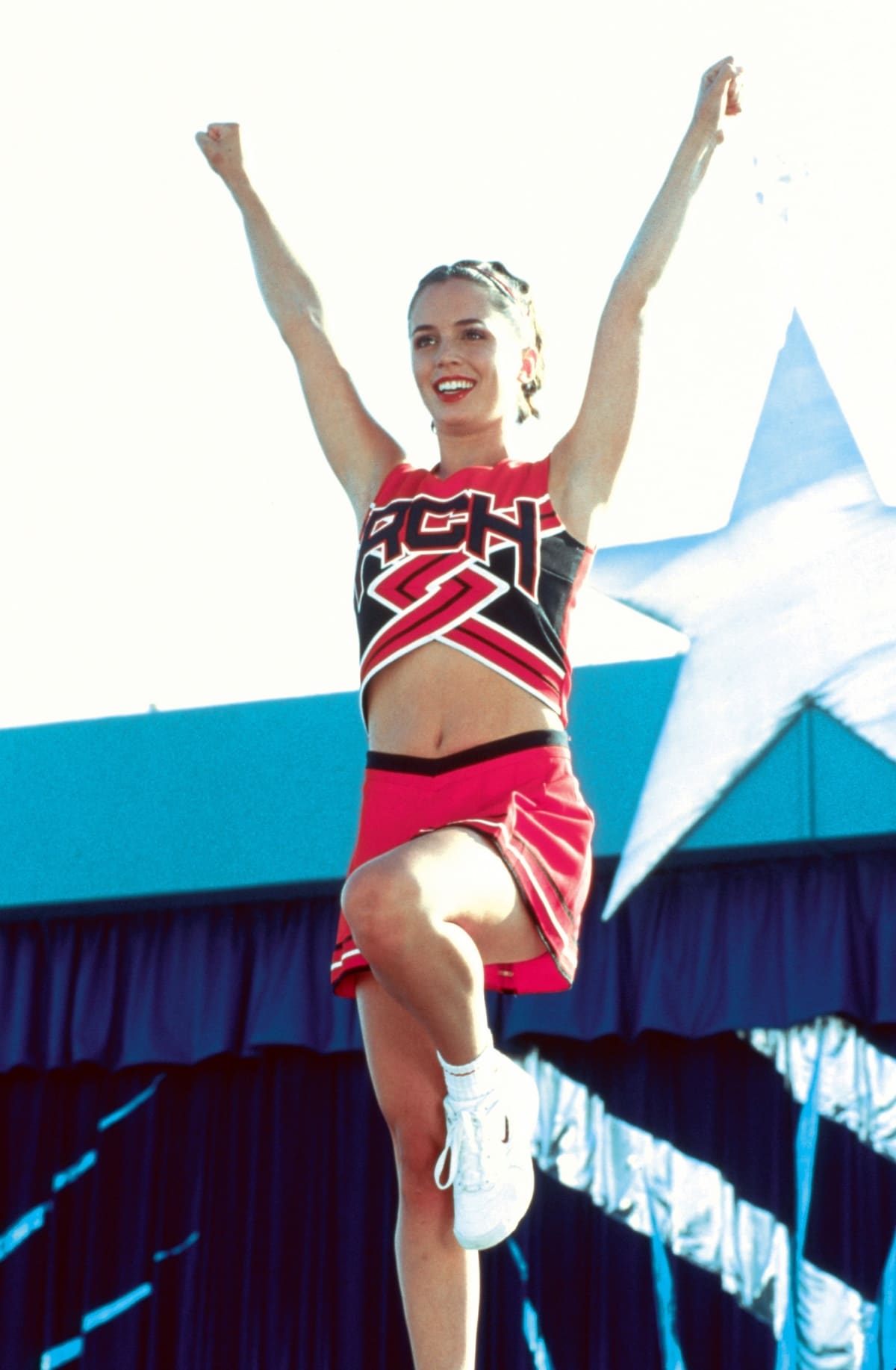 Eliza Dushku as Missy Pantone in the 2000 iconic cheerleading comedy film Bring It On (Credit: Beacon Pictures)
The 41-year-old actress famously portrayed Faith, one of the main characters in the iconic WB series Buffy the Vampire Slayer. She even reprised her role in the spin-off show, Angel, which ran from 2000 to 2003.
Dushku also enjoyed a career in cinema and appeared in a variety of films during the 2000s, including Soul Survivor (2001), Sex and Breakfast (2007), and The Coverup (2008).
Since then, Dushku has appeared in some television shows and has enjoyed supporting roles in Hollywood.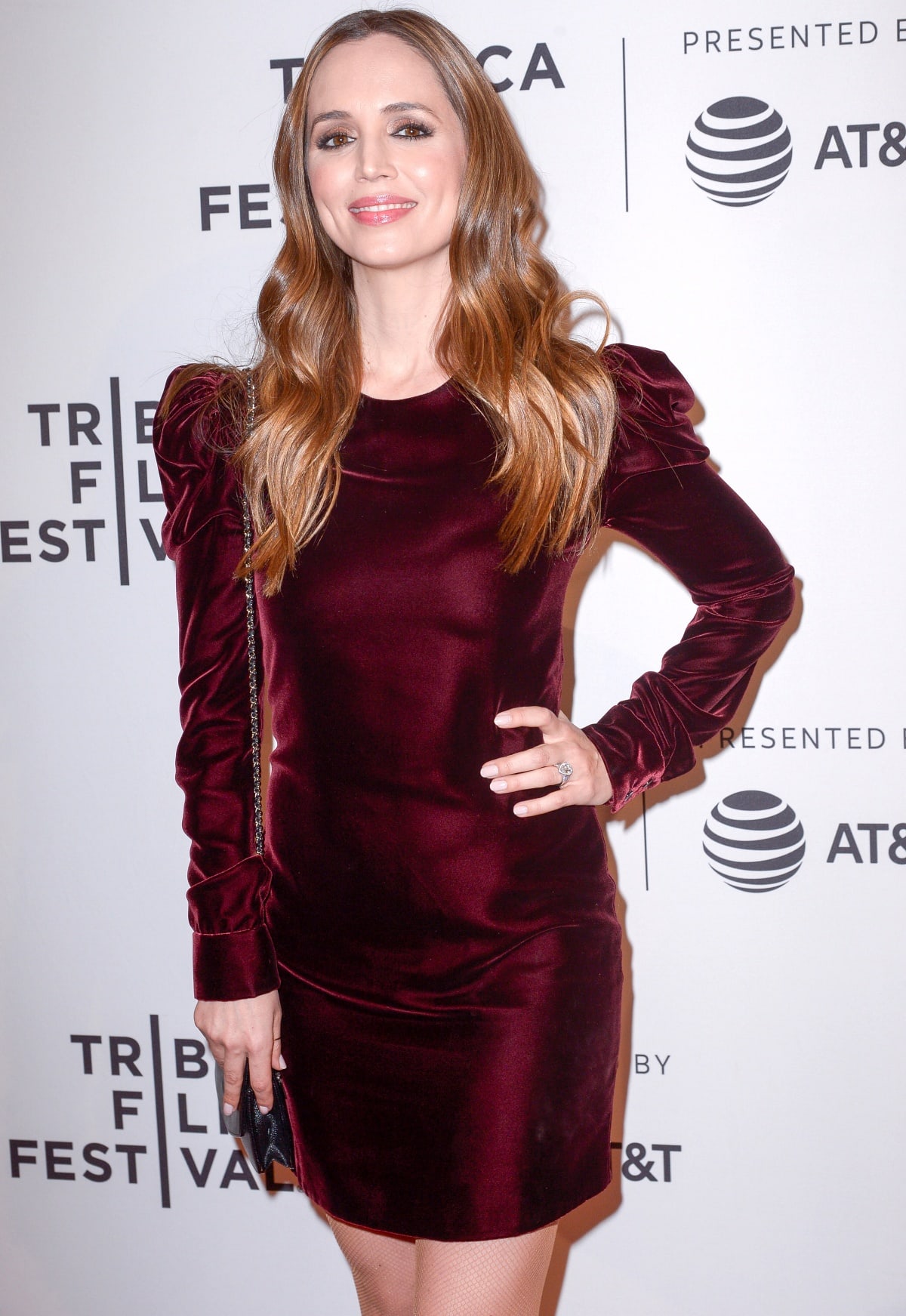 Eliza Dushku at the Mapplethorpe premiere during the Tribeca Film Festival on April 22, 2018 (Credit: INSTARimages)
3. Kirsten Dunst – Bring It On (2000)
Portraying the starring role of Torrance Shipman, Kirsten Dunst was 18 when she appeared in Bring It On.
Torrance is the leader of the Toros, the successful cheerleading team from the affluent Rancho Carne High School in San Diego.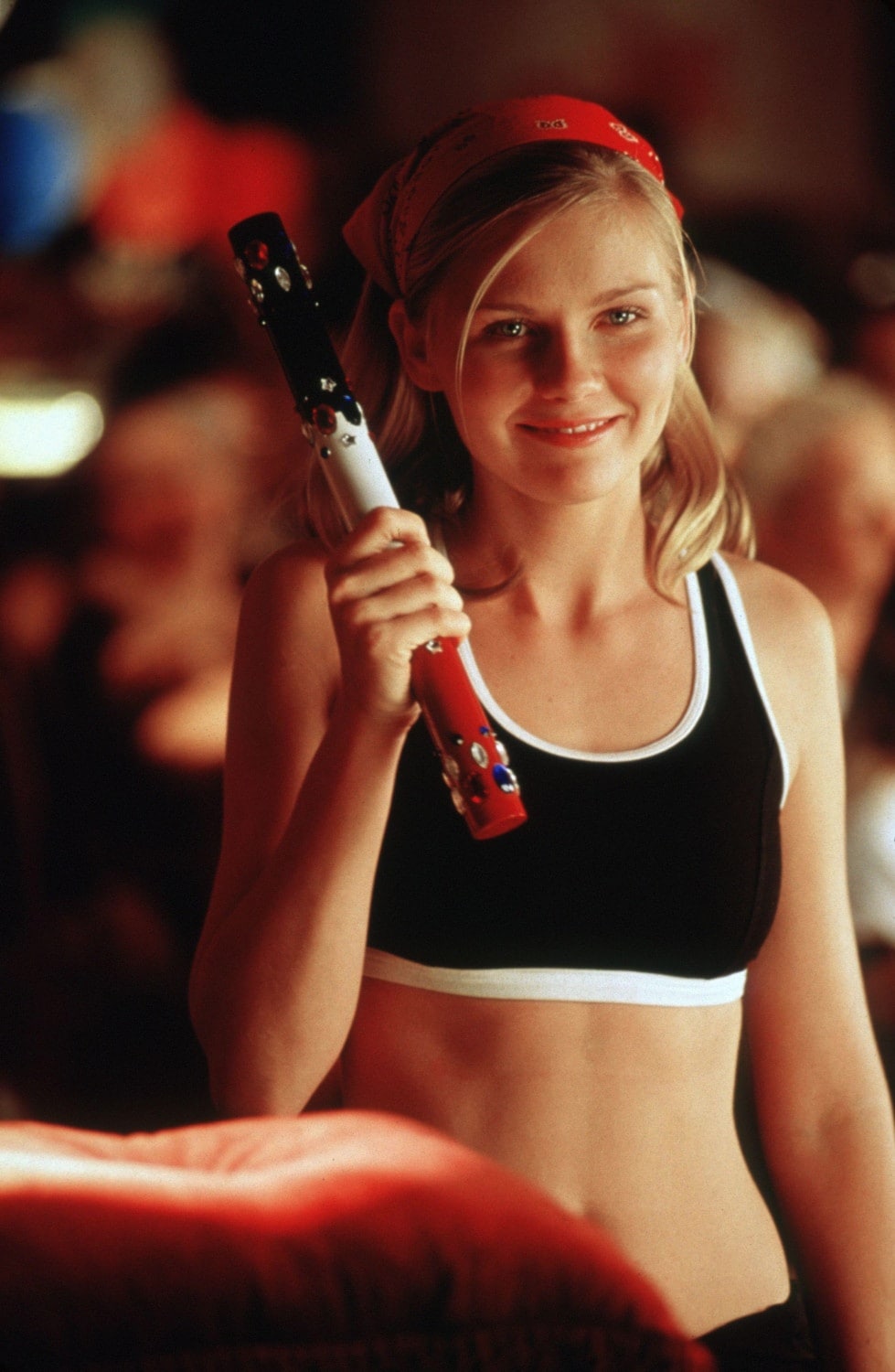 Kirsten Dunst as Torrance Shipman in the 2000 summer blockbuster Bring It On (Credit: Beacon Pictures)
Dunst started her career as a child actress before appearing in starring roles when she was a teenager, beginning, most notably, with Sofia Coppola's The Virgin Suicides in 1999.
Following her appearance in Bring It On, she landed her famous role as Mary-Jane Watson in Sam Raimi's Spider-Man trilogy, which would go on to be some of the most popular films of the 2000s.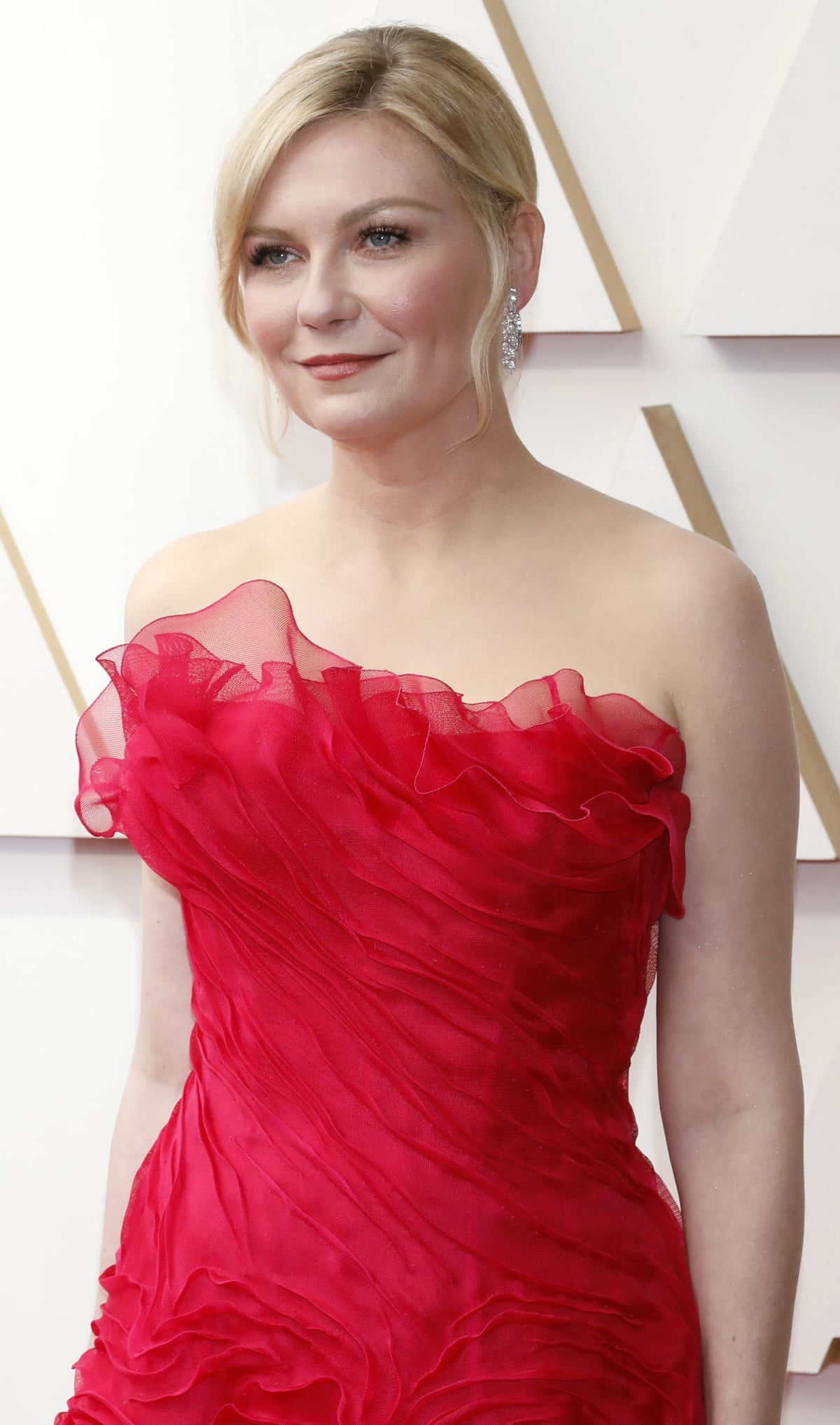 Kirsten Dunst wearing a red vintage Christian LaCroix dress at the 94th Annual Academy Awards on March 27, 2022 (Credit: Abby Grant / Cover Images / INSTARimages)
Recently, she has appeared in more arthouse fare, enjoying roles in films such as Melancholia (2011), Hidden Figures (2016), and The Power of the Dog (2021), which landed Dunst her first Academy Award nomination for Best Supporting Actress.
2. Solange Knowles – Bring It On: All or Nothing (2006)
Sister of legendary pop star Beyonce, Solange Knowles has managed to enjoy a very respectable career in her own right. She began as a musician with her first studio album Solo Star (2002), released when she was 16 years old.
Solange Knowles as Camille in the 2006 cheerleading comedy film Bring It On: All or Nothing (Credit: Universal Studios Home Entertainment)
By the time Bring It On: All or Nothing was released, she was 20 years old. In the film, Knowles plays the role of Camille, who is the cheerleading captain of Crenshaw Heights, the school where Hayden Panettiere's character ends up after her family is forced to relocate.
While her music career began in a similar mold as her older sister, Knowles has managed to grow into a critically-acclaimed artist. Cranes in the Sky, the lead single of her third album, A Seat at the Table (2016), won a Grammy Award for Best R&B Performance. The follow-up to this album, When I Get Home 92019), also received critical acclaim.
Knowles continues to consistently produce high-quality music to this day.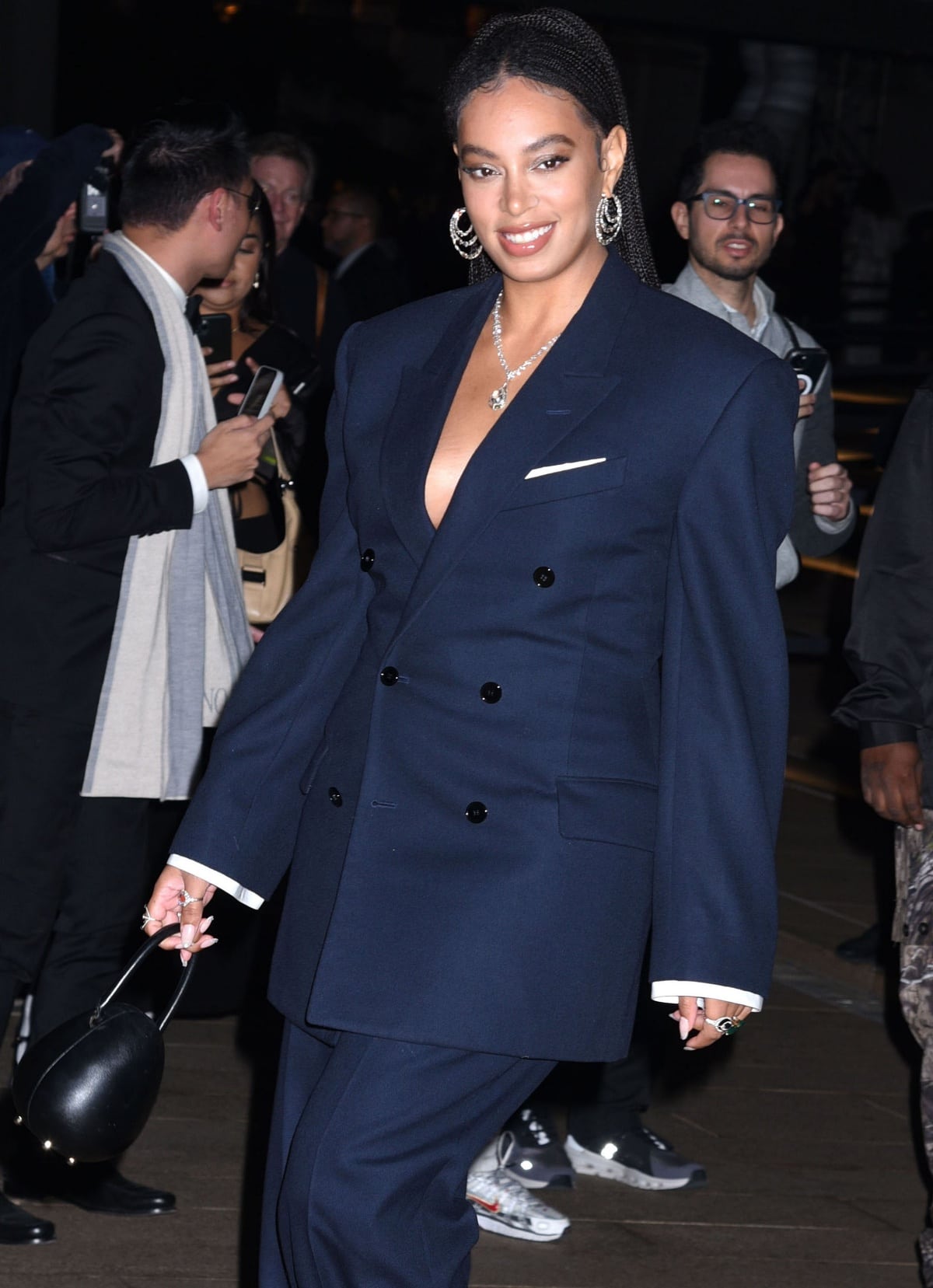 Solange Knowles attending the NYC Ballet Fashion Gala at the David H. Koch Theater in Lincoln Center on September 28, 2022 (Credit: JOHN EDDY / INSTARimages / Cover Images)
1. Gabrielle Union – Bring It On (2000)
At 28 years old, Gabrielle Union starred in Bring It On as Isis, the leader of the Clovers, which is the rival cheerleading team from a more disadvantaged school.
This was Union's breakthrough role, and she has managed to have a very successful career in Hollywood since then.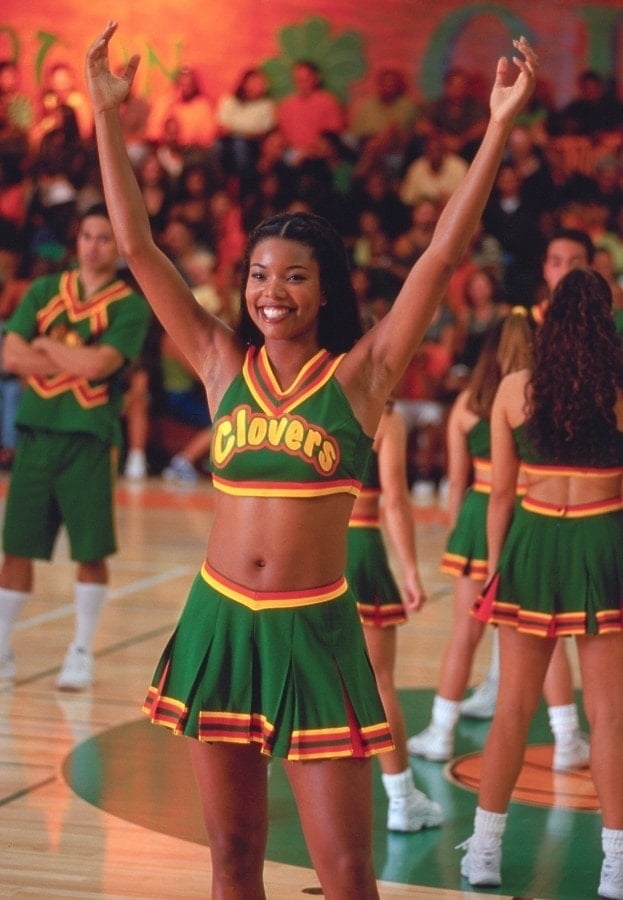 Gabrielle Union as Isis in the 2000 hit cheerleading comedy film Bring It On (Credit: Beacon Pictures)
After starring in multiple romantic comedies in the 2000s, Union began pursuing more serious roles, such as the titular role of Mary Jane Paul in the BET series Being Mary Jane, which ran for five seasons.
Recently, she co-starred in the film The Birth of a Nation (2016) in the role of Esther and as Dena in Sleepless (2017).
She is currently married to former professional basketball player Dwyane Wade.
Gabrielle Union with husband Dwyane Wade while out and about in New York City on October 7, 2022 (Credit: Janet Mayer / Startraksphoto / Cover Images)
As you can clearly see, Bring It On has managed to host a breadth of talent when it comes to actresses who have starred in the film series. Many of them have gone on to enjoy very successful careers in Hollywood following their roles in the films.
However, the franchise's future seems to be in jeopardy, as the most recent installment, Bring It On: Cheer or Die (2022), was a TV film that incorporated horror elements. It was critically panned.