High heels date back to the 10th century. For years they've been a staple in women's fashion, serving as a way to add height to the female form.
These popular shoes come in seemingly endless options, but do they actually add as much height as they say they do? Let's discuss:
High Heel Basics
There are many types of heels, some of the most popular being wedges and stilettos. When purchasing a high heel, the height of the heel is advertised on the shoe. This typically ranges anywhere from 1 to 6 inches, but some heels reach as high as 8 inches.
There are several types of heels that usually range from one to as high as eight inches (Credit: Dina da / Shutterstock)
Classically, heels of 6 inches and higher are considered uncomfortable. They require the wearer to stand on their toes and the pads of their feet, and many shoes do not offer much support to the foot.
Many wearers consider it worth it to put up with the pain if they can have a couple of extra inches, but are they getting as many inches as they think they are?
Shoe Factors That Affect Height
On average, high heels add around 2 to 3 inches of height, but that, of course, depends on the heel, as well as other factors.
Other shoe features, such as a platform, can add a significant amount of height, and insoles can add some, too.
Platforms not only increase height but also make it easier to wear high heels
Every shoe comes with a sole, and when the sole is thick and pronounced, it's known as a platform.
Platform shoes will give you the greatest boost in height, and they're typically more comfortable to wear as the extra inches are coming from the platform, not the heel. If a platform is 3 inches, you can expect to gain extra 3 inches in height.
Shoe lifts can boost height to up to two inches
Shoe insoles can give you a small height boost, too. When using elevator insoles, you can gain up to 2 inches in height.
For a basic heel, expect to gain 2 inches less than the height of the heel. For instance, if the heel height is 4 inches, you'll only gain about 2 inches in height.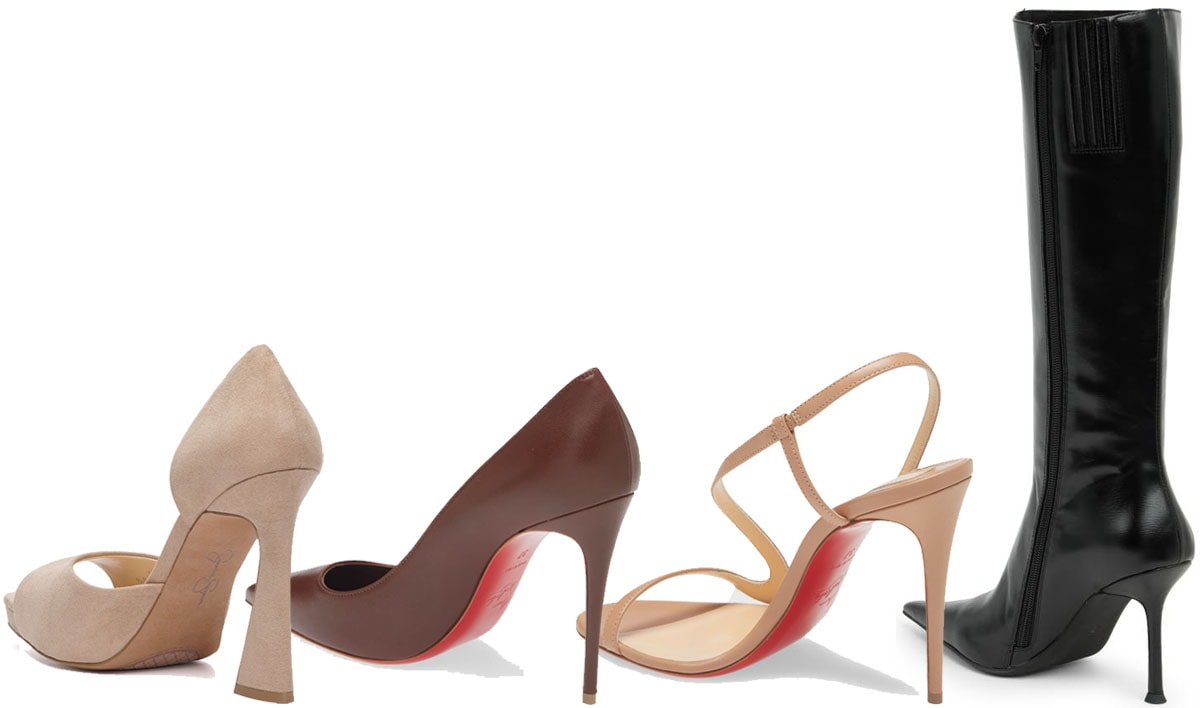 Basic high heels usually add only two to three inches of extra height
How Do High Heels Work?
So, what's actually happening with your feet in high heels to give you this extra height? Although they're called high heels, the mechanics are actually in your ankle.
When your heel is elevated, your foot is exercising plantar flexion, which raises your ankle. Although it looks like your heel is giving you the extra height, it's really your ankle lifting you.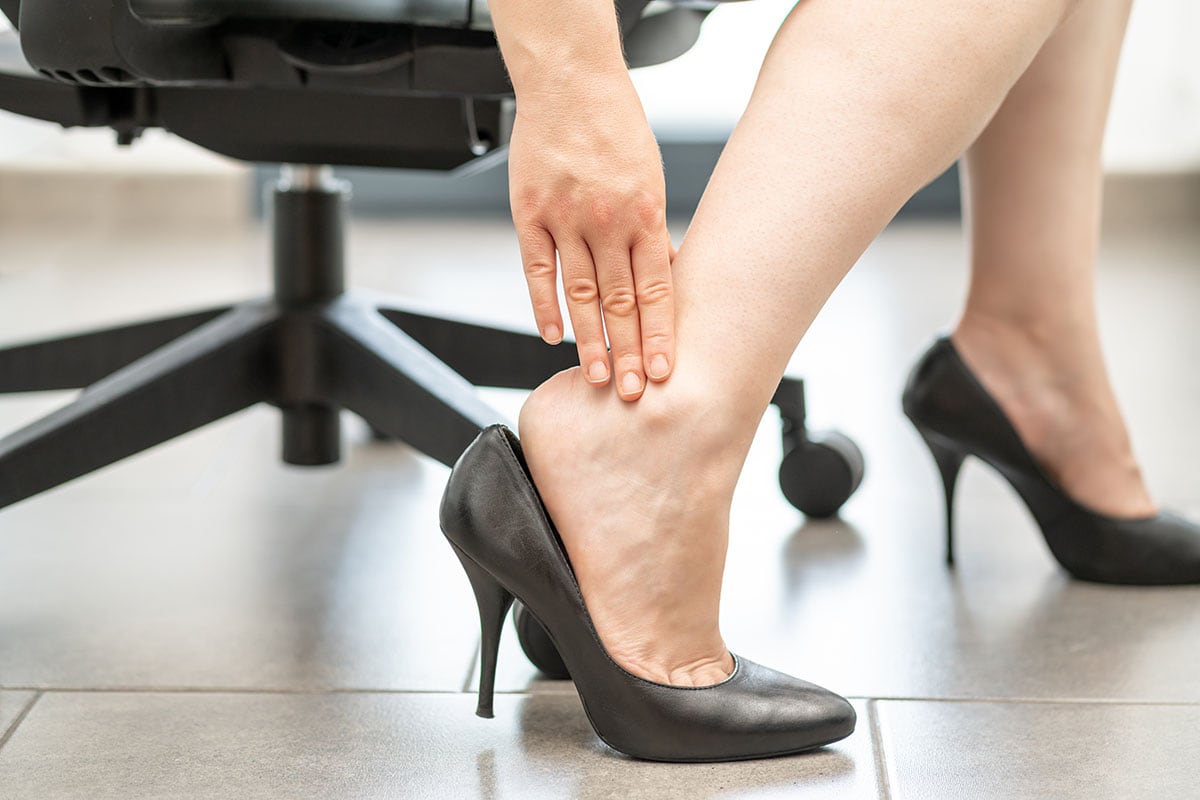 Wearing high heels exercises the plantar flexion, which then raises the ankles (Credit: Cunaplus / Shutterstock)
Remember, too, that you haven't gained actual height from a high heel; you've simply lifted your ankle, giving the illusion of extra height.
The only shoe that will make you legitimately taller is a platform, and those are manufactured with and without heels.
Are High Heels Safe to Wear?
High heels have long been debated for their purpose, but studies show that they can actually cause a lot of damage to your body.
They can negatively affect your knees, hips, ankles, toes, balance, posture, and spinal alignment, and they can leave you with a variety of bodily ailments.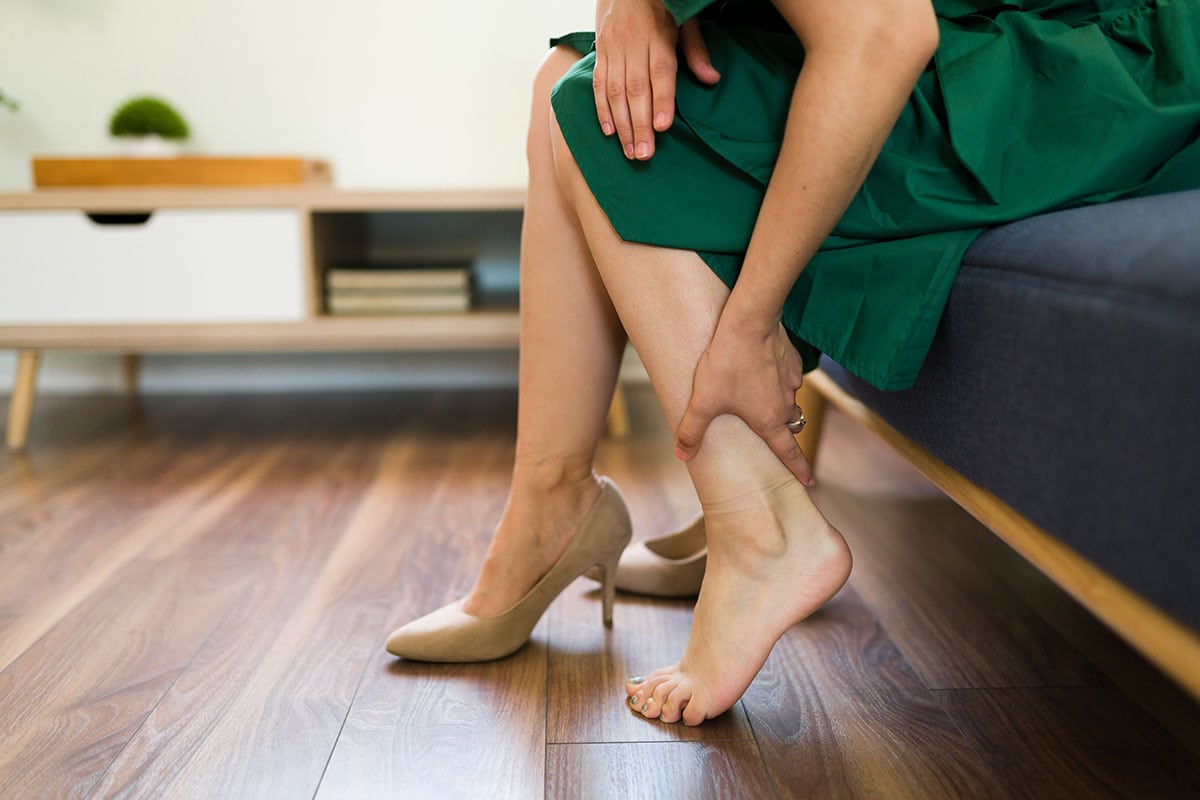 Use insoles or wear shorter heel heights to reduce pressure on joints and muscles (Credit: Antoniodiaz / Shutterstock)
To safely wear these shoes, use insoles, reserve them for special occasions, break them in before wearing them, and choose heels that aren't quite so high.