In 1971, American actress Trina Parks became the first black Bond girl when she appeared in Diamonds Are Forever, the seventh in the James Bond series produced by Eon Productions.
Trina Parks became the first black Bond girl when starring with Sean Connery as assassin Thumper in 1971's Diamonds Are Forever
Starring as the bikini-clad Thumper, she did not end up in bed with James Bond. Instead, she got the honor of giving him one of the best kicks in the history of the spy film series.
"I was a bit shocked when they told me I had to kick him (Connery). I certainly had never kicked a man before… but they told me to go ahead and be realistic," Parks told The Windsor Star about her famous groin kick.
"He was well protected and so I kicked him hard like the script said."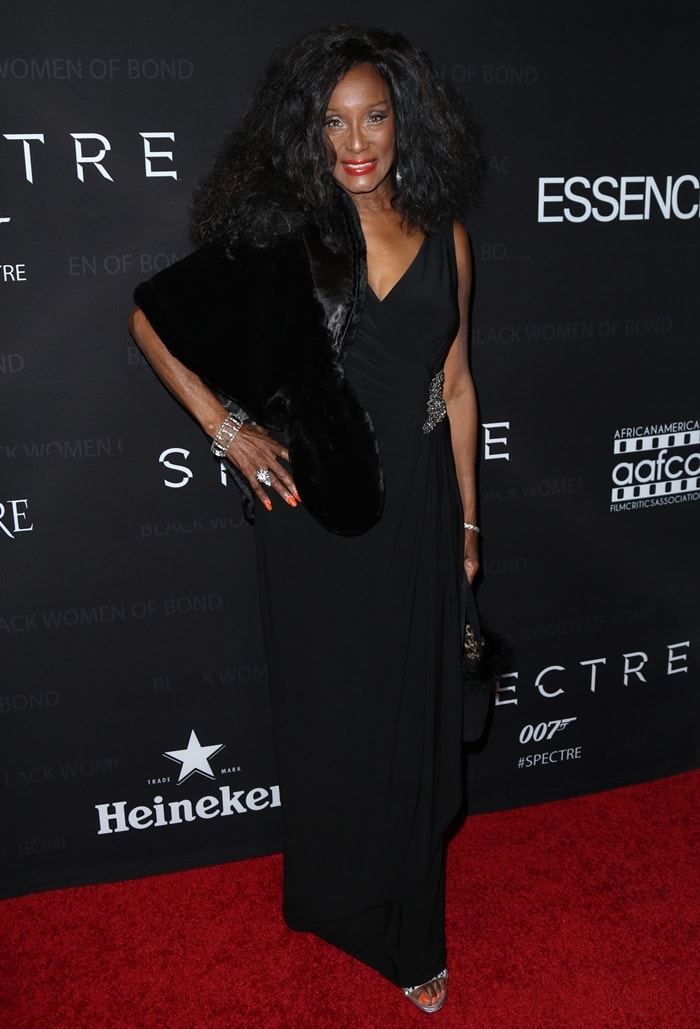 Actress Trina Parks attends "Spectre"-The Black Women of Bond tribute at California African American Museum on November 3, 2015, in Los Angeles, California
In October 2015, British actress Naomie Harris was the epitome of style at the photocall for the upcoming James Bond film "Spectre" held at the Corinthia Hotel Ballroom in London.
While her female co-stars Monica Belluci and Lea Seydoux opted for more masculine looks, the first black Moneypenny kept it feminine in a color-blocked Christian Dior dress from the designer's Fall 2015 collection.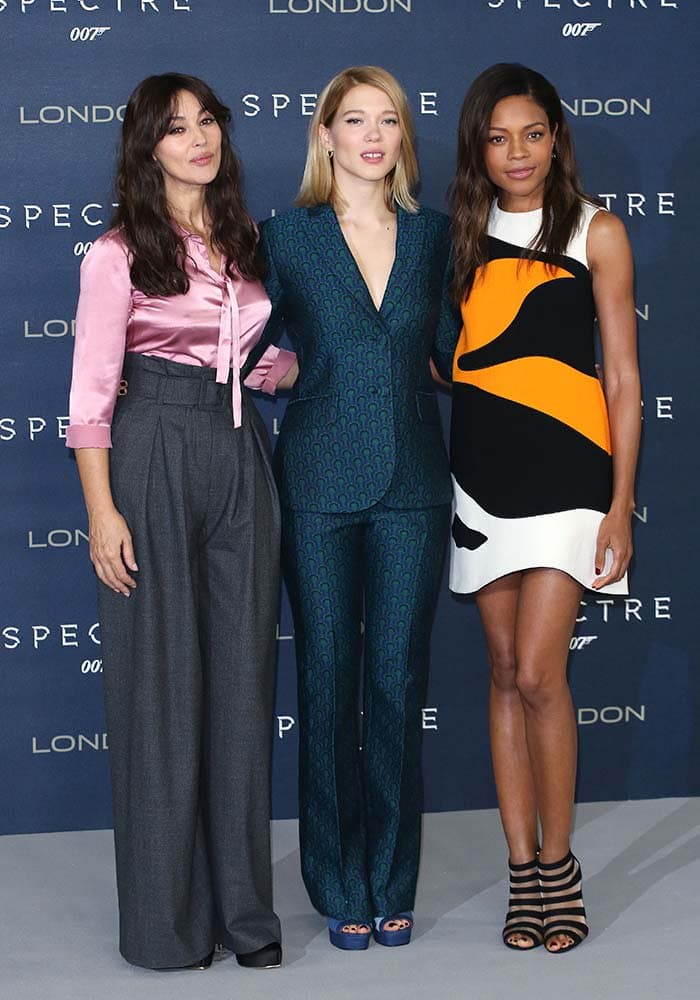 Monica Belluci, Lea Seydoux and Naomie Harris promote their upcoming Bond film, "Spectre" at the Corinthia Hotel Ballroom in London, England on October 22, 2015
The then 39-year-old actress, who plays the role of Miss Moneypenny in the movie, paired the chic dress with a pair of Aquazzura "Wild Side" peep-toe sandals in suede and mesh.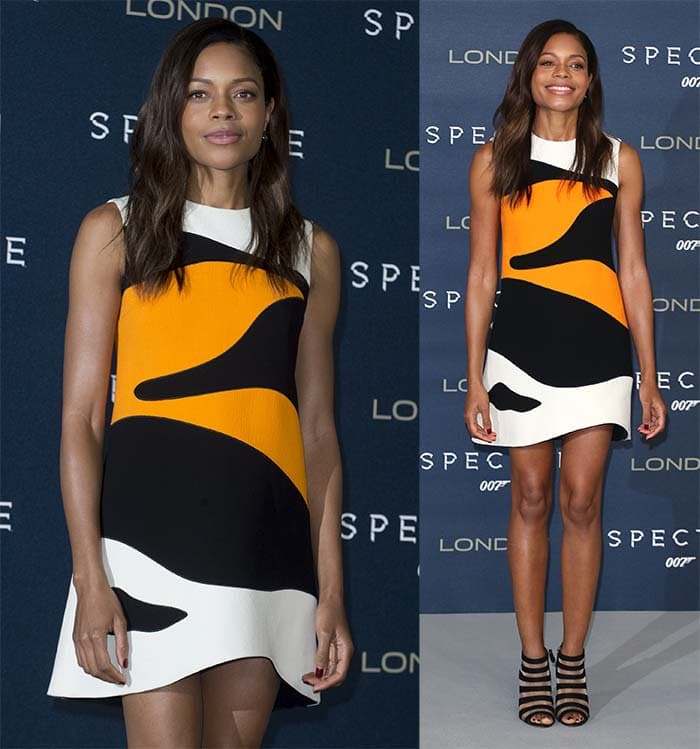 Naomie Harris keeps it feminine in Christian Dior for the London photocall of "Spectre"
You can find these shoes at Net-A-Porter, Farfetch, and Matches Fashion.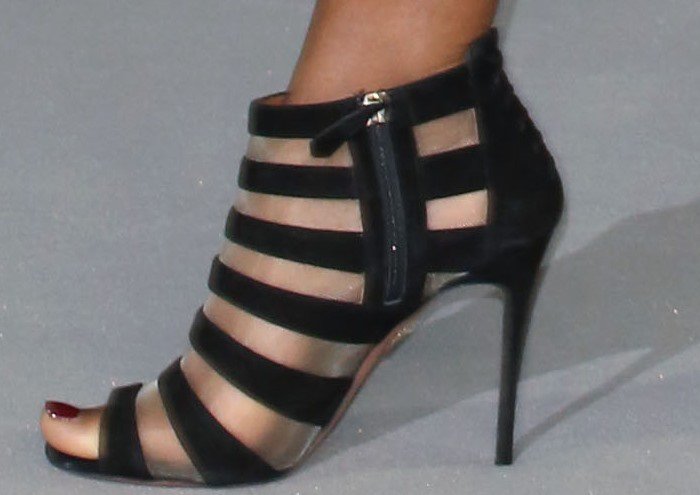 Naomie Harris's feet in black Wild Side sandals
She may not play a classic Bond girl in the film, but she certainly looked like one at the London photocall.
Aquazzura Wild Side Suede Sandals, $895.00
Whether in a sexy black lace-up, an all-gold ensemble or a chic white dress paired with edgy Louboutins, the star always manages to look stunning. We are rarely disappointed by the 007 star's ensembles.
Credit: Lia Toby / Euan Cherry / WENN / Guillermo Proano