For hands-on foodies and casual Food Network viewers alike, 51-year-old chef and television personality Giada De Laurentiis is a familiar face—not to mention, easy on the eyes!
Unfortunately, her beauty has led to some issues during her career, making her split with now-ex-husband Todd Thompson a heavily-scrutinized event.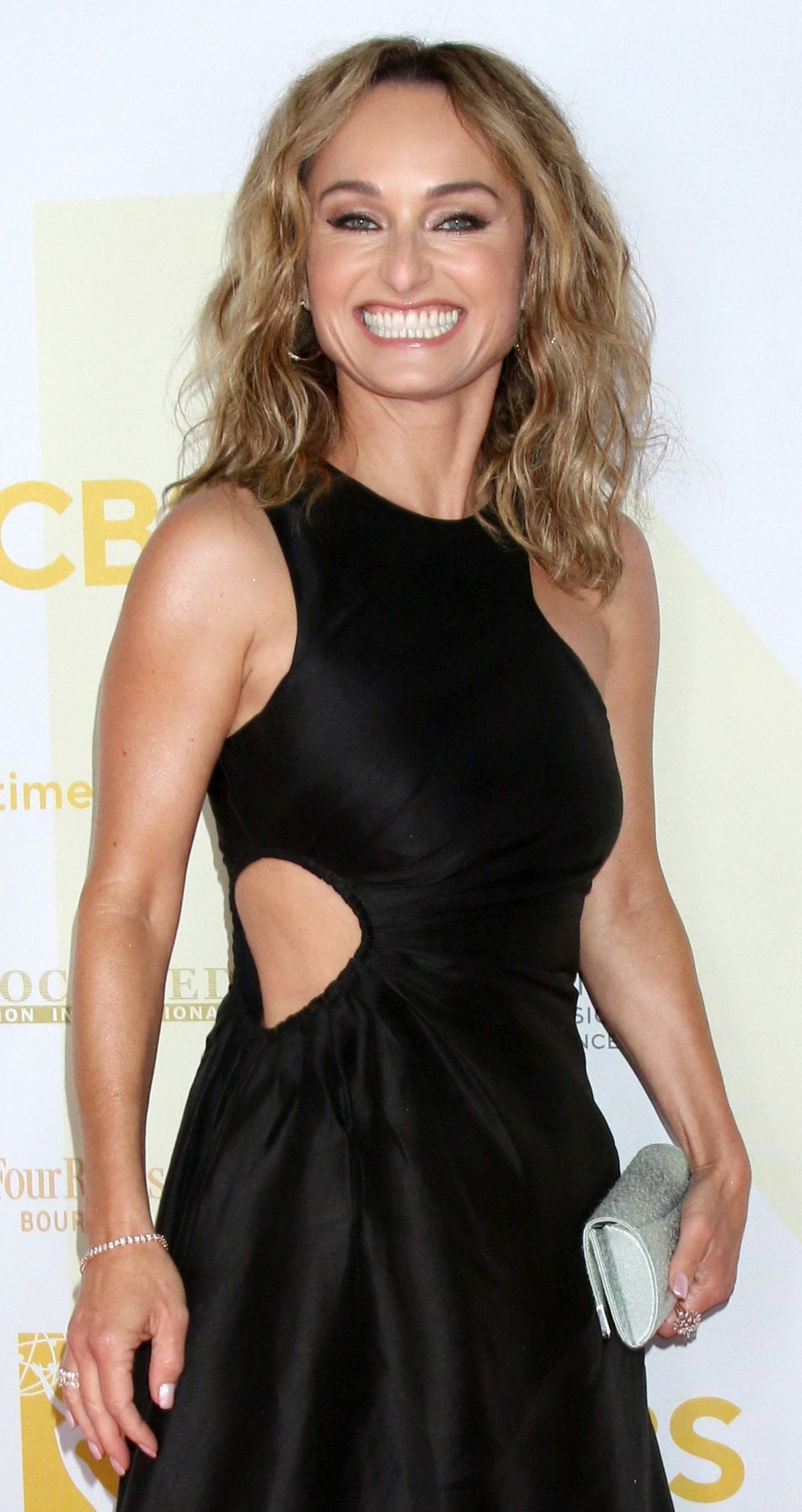 Known for her perkiness and attractive appearance, Giada Pamela De Laurentiis is an Italian-American chef, writer, and television personality (Credit: Abby Grant / Cover Images)
Though a graduate of the prestigious Le Cordon Bleu culinary school, Giada De Laurentiis is an extremely accomplished chef, working at legendary restaurants like Spago before pivoting as a food stylist (sounds strange, but it's a real job!). After studio executives saw one of her artfully styled pieces in Food & Wine magazine, she was offered a job at the Food Network.
Since then, Giada De Laurentiis has hosted or appeared in a laundry list of cooking and lifestyle television shows, both on and off the network, including:
Everyday Italian
Giada's Weekend Getaways
Giada in Paradise
Giada at Home
Giada in Italy
Giada Entertains
Giada's Holiday Handbook
Giada on The Beach
Winner Cake All
Bobby and Giada in Italy
Simply Giada
We're getting tired just thinking about how taxing doing that many appearances must be! Luckily, Giada De Laurentiis' hard work has paid off, as the beautiful chef has earned herself two Daytime Emmy Awards, a Gracie Award, and was even named as one of the 100 Most Powerful People in Global Hospitality by the International Hospitality Institute.
Giada De Laurentiis and Todd Thompson met when she was 19 and married in 2003 (Credit: Anders Krusberg / Startraksphoto)
Being married to a successful woman isn't easy, especially when it's a woman who receives so much attention for her beauty. Here's everything we know about Giada De Laurentiis and Todd Thompson's split.
Giada De Laurentiis and Todd Thompson were together for over 20 years
The pair met at a young age when Giada De Laurentiis was only 19 years old and were married in 2003. According to an interview with Redbook magazine, Todd Thompson was grateful to have her around.
Celebrity chef and Today guest co-host Giada De Laurentiis with her husband Todd Thompson at the Food Network South Beach Wine & Food Festival on February 25, 2011, in Miami Beach, Florida (Credit: Seth Browarnik / Startraksphoto)
"My husband was used to opening cans — Chef Boyardee, frozen food, whatever. He didn't know much about cooking, bless his soul. He wasn't that hard to impress [laughing], but he's come a long way," she told the magazine. "Parmesan cheese never existed for him, not even the kind in the green container. Tomato sauce was watered-down ketchup."
Luckily, Todd Thompson was more than willing to learn from his culinary goddess partner and managed to become a confident cook himself over time. Still, it seems the pair butted heads occasionally.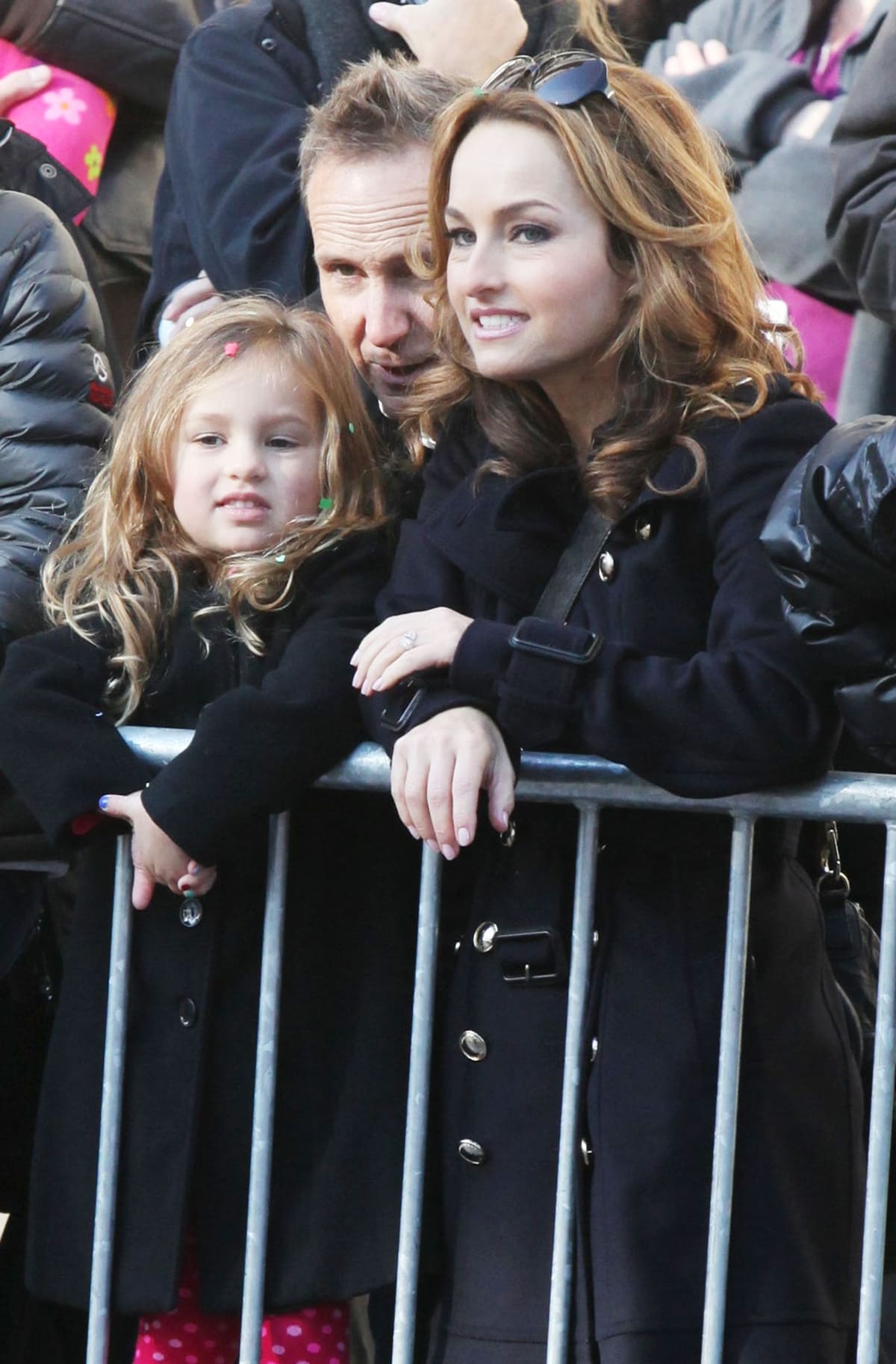 Giada De Laurentiis with her husband Todd Thompson and their daughter Jade Marie De Laurentiis Thompson watch the 86th Annual Macy's Thanksgiving Day Parade on November 22, 2012, in New York City (Credit: Adam Nemser / Startraksphoto)
"Over the years, I think he became quite proud, and maybe even a little shocked, at my success," De Laurentiis told Redbook. "You have to understand that coming from a Neapolitan family, men head up the empire. I think from time to time he had his own thoughts about the way I created recipes — that they were too easy, maybe too dumbed-down. I remember him once saying to me, "How can you tell people to open a jar of prepared pasta sauce?" Those were the kinds of debates we would have."
Though we would hope that Todd Thompson was able to overcome his ideas about traditional gender roles (as Giada De Laurentiis was certainly the breadwinner), we wonder if it wasn't a reason behind their divorce 11 years later, in 2015.
Todd Thompson may have been uncomfortable with his wife being labeled as a "sex symbol."
Though Giada De Laurentiis is a bonafide culinary tour de force, her appearance often gains her more attention than her accomplishments. In fact, she has been referred to as a "sex symbol" in the food world and there are forums across the web dedicated to her sex appeal.
"I don't really think I'm a sex symbol," she admitted during an interview with Today. "I mean, when you remember growing up, remember being sick and throwing up, there's no way you can think of yourself as sexy."
To make matters worse, the chef was constantly accused of infidelity by the tabloids, erroneously reporting about affairs with other celebrities like Bobby Flay and Matt Lauer.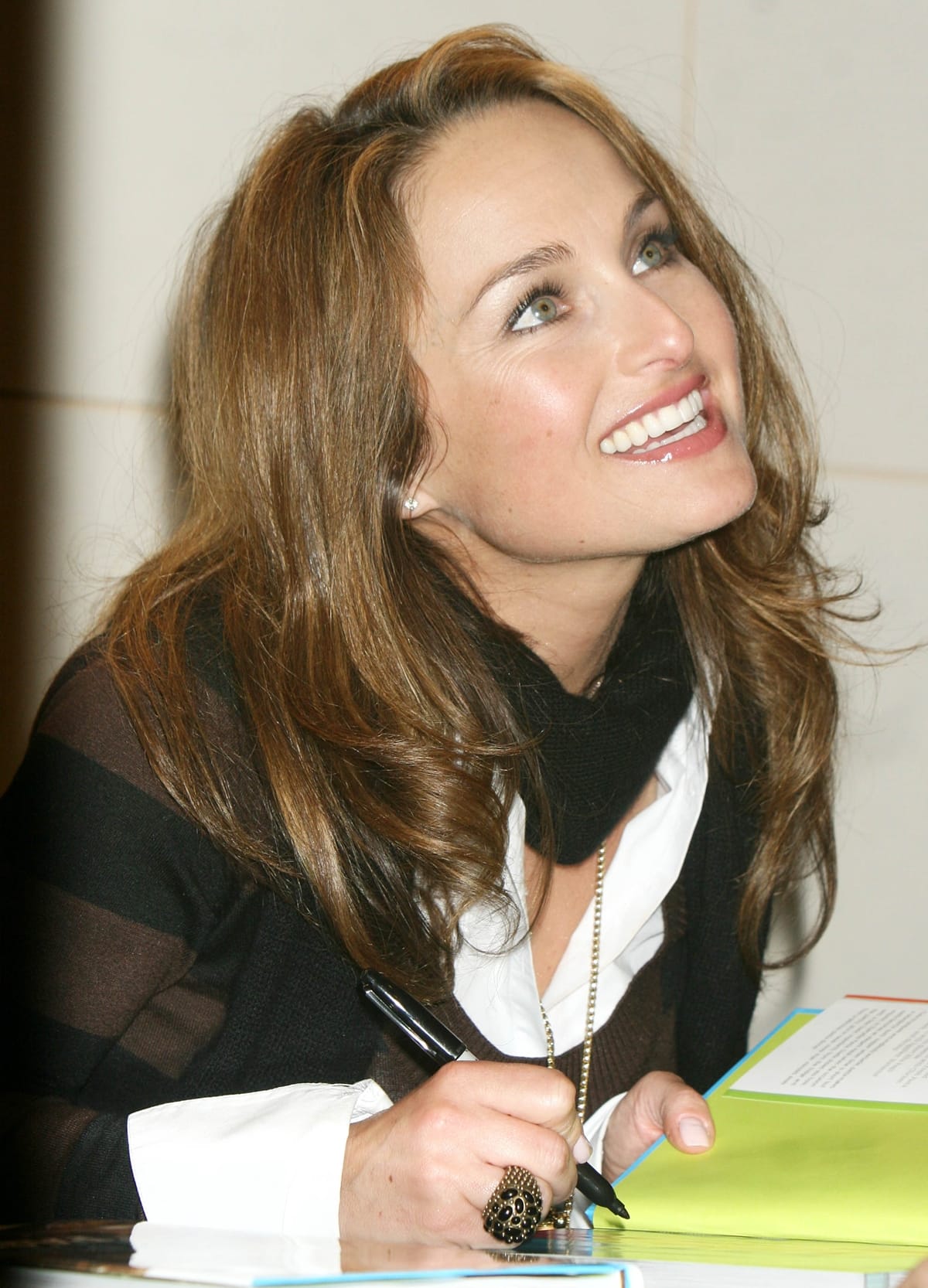 Celebrity Chef Giada De Laurentiis signs a copy of her book "Everyday Pasta" at Barnes & Noble Union Square in New York City on April 5, 2007 (Credit: Roger Wong / INFphoto)
Though De Laurentiis said she tried not to read the tabloids and strange posts objectifying her body, apparently her now-ex, Todd Thompson did.
When Today asked how he handled the attention his then-wife received, the chef responded, "He has good and his bad days. Most of the time he can laugh at it and brush it off, but sometimes he does get uncomfortable. We've been together for 20 years … we met when we were 19, and we've traveled this long path together. I always say that if I wasn't with Todd, I'd be alone, because most men can't handle it. He's just such a good guy and it takes a certain type of man who doesn't feel overshadowed by his woman. Sometimes, he does say, "I want you back the way you used to be," but there's no going back, so we just work through it together."
Giada De Laurentiis and Todd Thompson married in 2003, filed for divorce in December 2014, and finalized their divorce in 2015 (Credit: Alex Oliveira / Startraksphoto)
Unfortunately, Todd Thompson couldn't handle it—the pair divorced in 2015.
Legal battles ensued during Giada De Laurentiis' and Todd Thompson's divorce due to a lack of a prenuptial agreement
Perhaps it was due to meeting and marrying so young—besides, no one ever expects to become a world-renowned chef worth an estimated $30 million—but Giada De Laurentiis and Todd Thompson never signed a prenuptial agreement.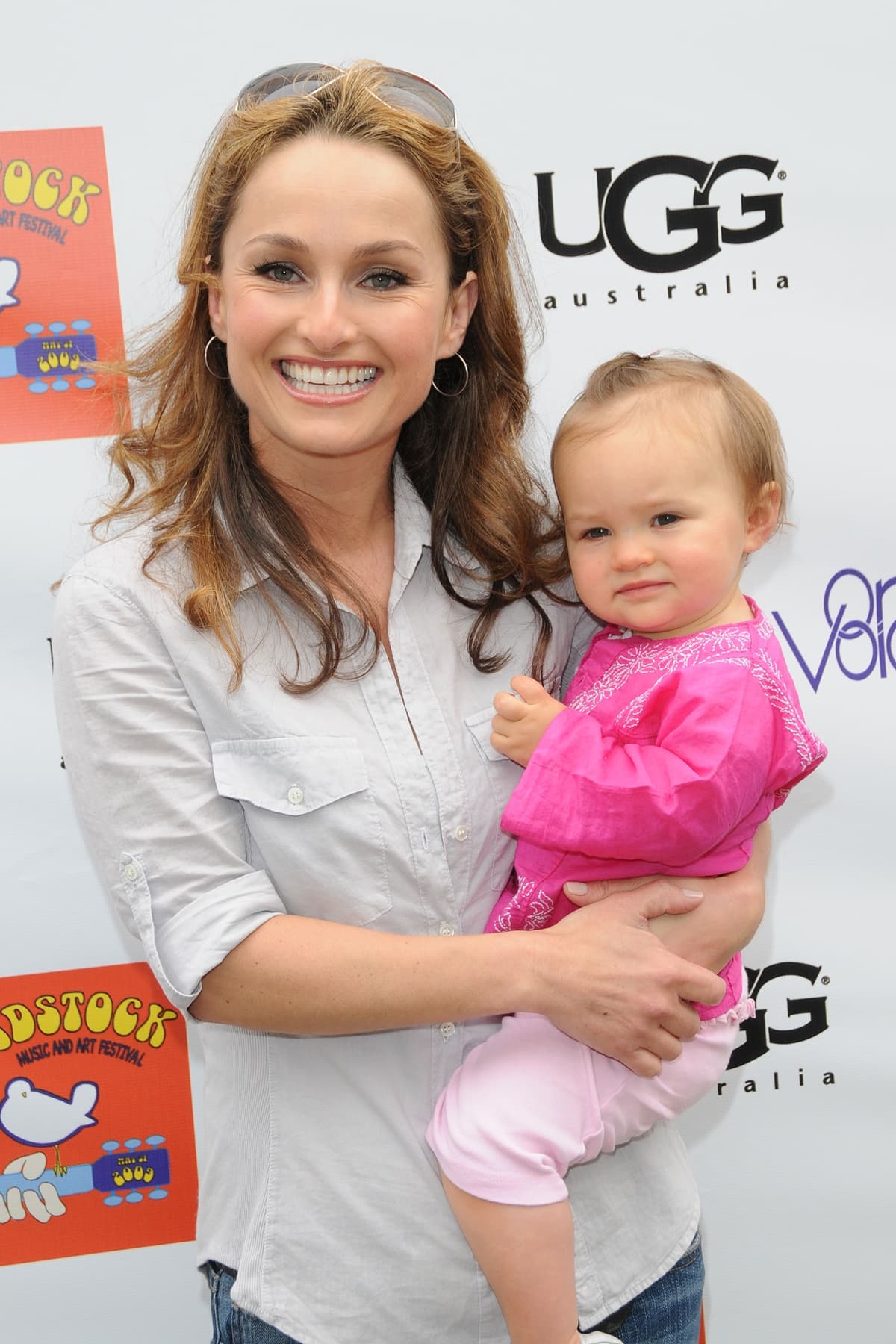 Giada De Laurentiis was 37 years old when she gave birth to her daughter Jade on March 29, 2008, in Los Angeles (Credit: Michael Williams / Startraksphoto)
Splitting the couple's assets wasn't easy, but TMZ acquired a copy of the couple's settlement, which stated that De Laurentiis was able to keep all of the rights to her companies (Linguine Productions and GDL Foods, Inc.) but owed Thompson half of all unpaid advanced for the (many, we assume) cookbooks she was actively writing. Thompson was also granted the couple's $3.2 million mansion and all of the furnishings within it.
But what about their daughter?
Giada De Laurentiis gave birth to the couple's daughter, Jade Marie De Laurentiis, in 2008, and has frequently expressed that it is difficult for her to balance family life with her career, though she does love her daughter very much.
According to the report acquired by TMZ, De Laurentiis and Thompson have opted for joint custody of their daughter, with the chef ordered to pay $9,000 a month for child support.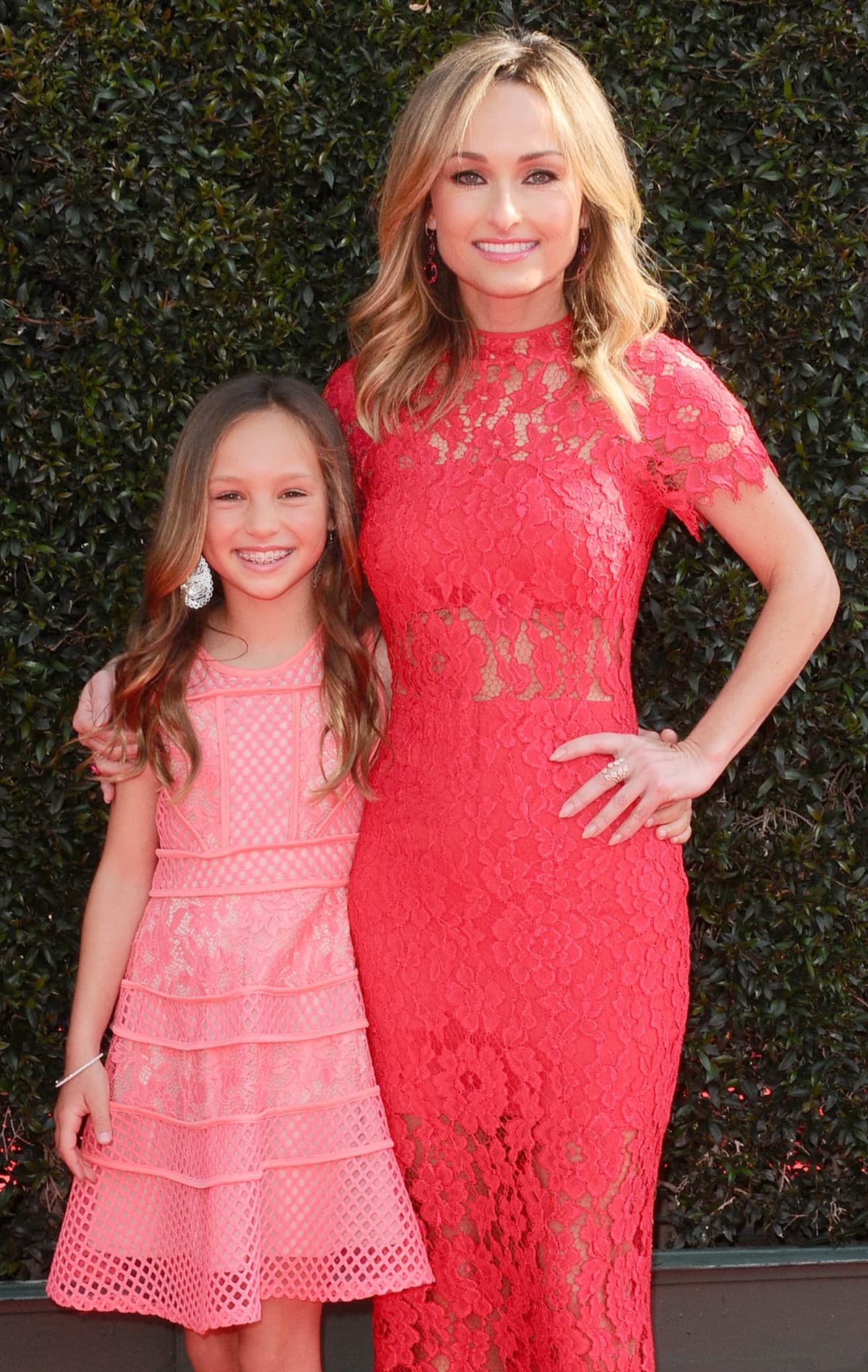 Jade Marie De Laurentiis Thompson and her mother, Giada De Laurentiis, attend the 2018 Daytime Emmy Awards Arrivals at Pasadena Civic Auditorium on April 29, 2018, in Pasadena, California (Credit: Sara De Boer / Startraksphoto)
However, no spousal support is required from the chef. After all, it seems that Todd Thompson made out pretty well during the divorce.
Though rumors of infidelity (from either party) are unsubstantiated, the reasons behind Giada De Laurentiis' divorce from Todd Thompson may be simple—she's a beautiful, powerful woman who wants to focus on her career, and he couldn't handle the publicity.