Gigi Hadid has been working hard alongside Tommy Hilfiger for collaboration line TOMMYxGiGi, and it looks like she's finally involving baby sister Bella Hadid.
The model sisters have an amazingly tight bond, so we're not entirely surprised. It was only a matter of time before Bella got on board.
Gigi and Bella were spotted separately making their ways in and out of fittings for the TOMMYxGiGi Fall 2017 show in London.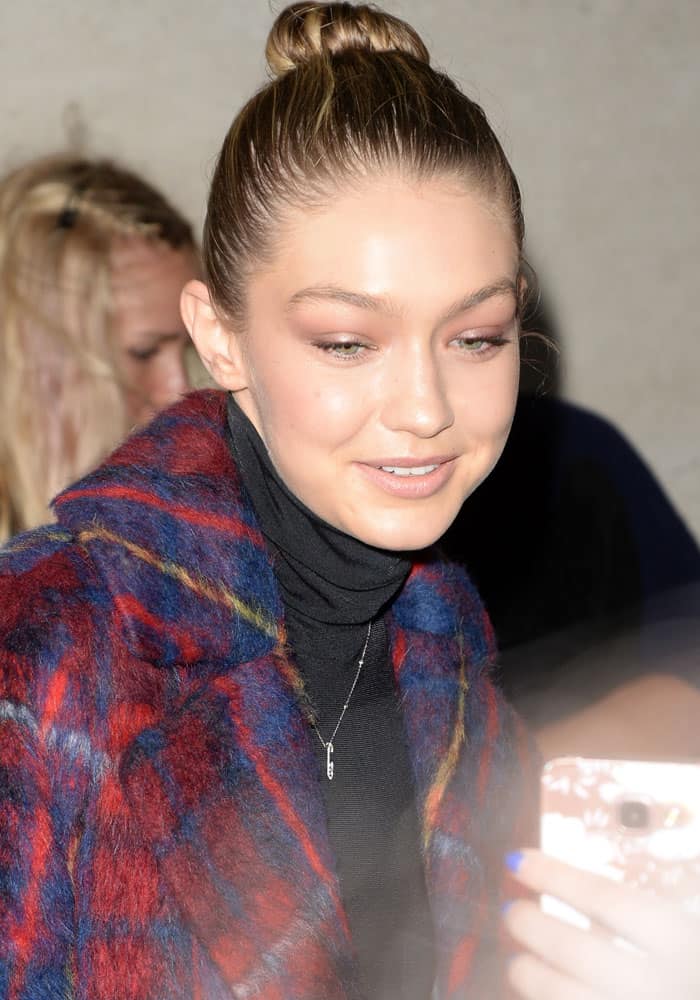 Gigi Hadid leaves her hotel to attend a fitting at the Tommy Hilfiger store on Knightsbridge, London on September 18, 2017.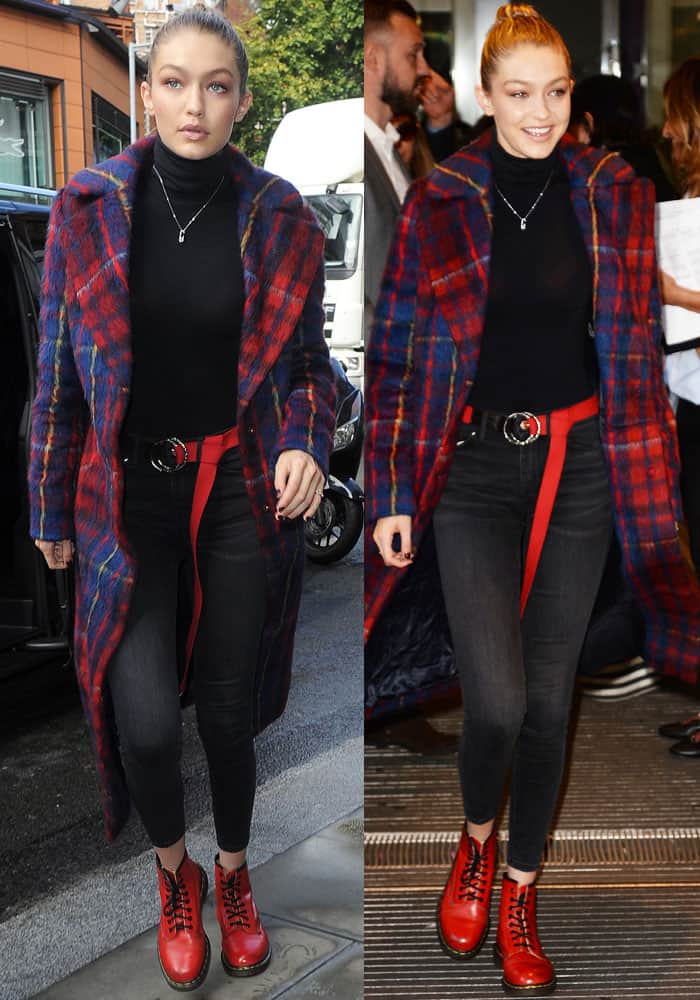 Gigi leaves her hotel in a TOMMYxGiGi look.
Gigi treated her fans to a sneak peek of the Fall 2017 collection as she approached her fitting. The model wore a plaid coat and stretch denim jeans, which were scheduled to make their runway debut the day after.
Gigi paired her Tommy items with a Wolford bodysuit and finished with a pair of bright red Dr. Martens boots.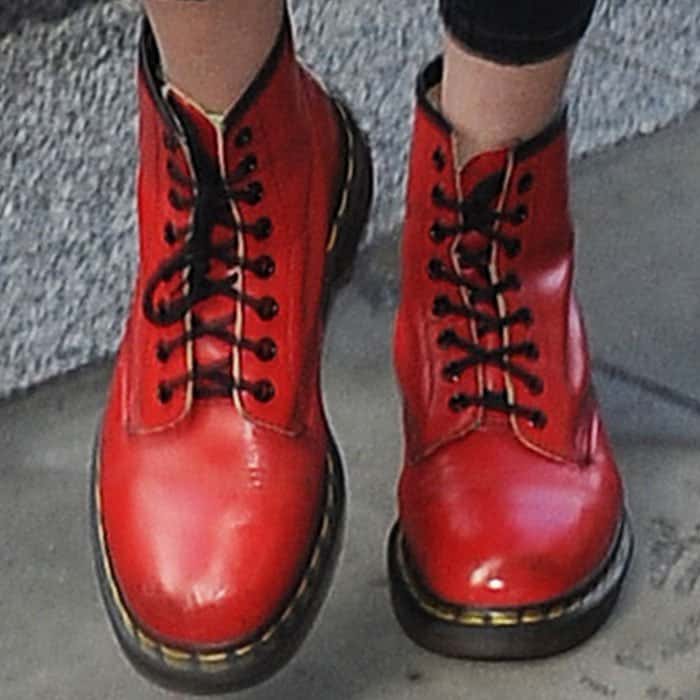 Gigi accentuates her outfit with a pair of bright red Dr. Martens boots.
Gigi Hadid poses with fans outside BBC 1 Radio in London.
Gigi stepped out for a radio show with none other than Tommy Hilfiger himself, playing a fun accent game in the middle of promoting.
The model even imitated her boyfriend Zayn Malik's accent. Pretty cute, if you ask us.
Shop the classic Dr. Martens boots at Amazon, Nordstrom and Zappos.
Dr. Martens 1460 originals eight-eye lace-up boot, $79.99 – $207.98
Later that day, the paparazzi spotted Bella stepping out for her fittings with the same slicked back hair as her sister, Gigi.
In tow was their youngest sibling and rookie model, Anwar Hadid.
Bella looked even more casual than her older sister, going straight for the sporty look in a tracksuit.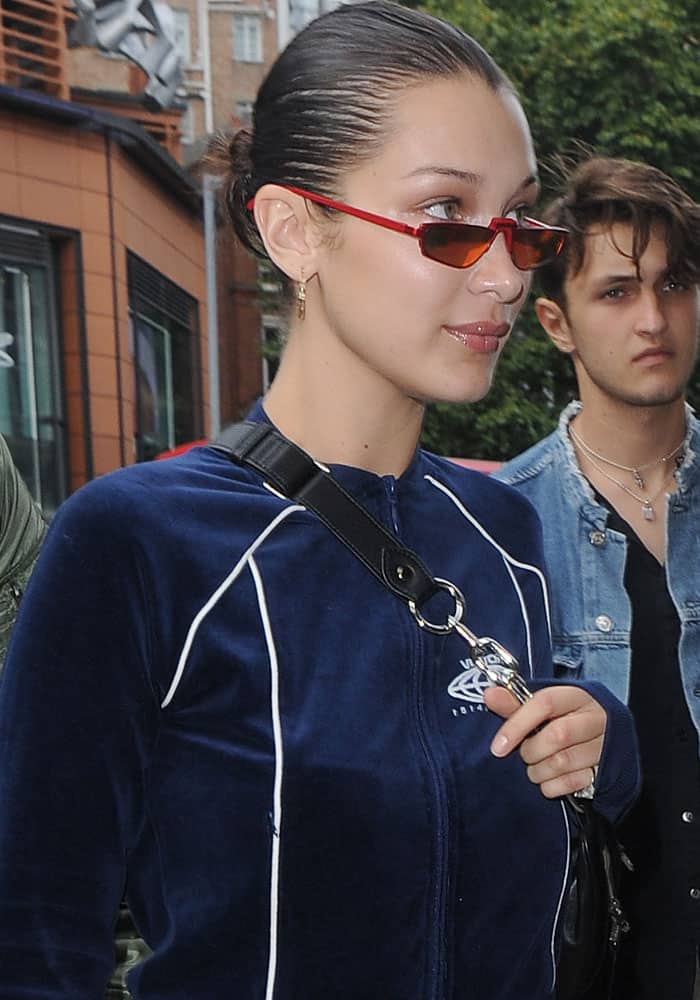 Bella Hadid arrives at her hotel before fitting for the TOMMYxGiGi show.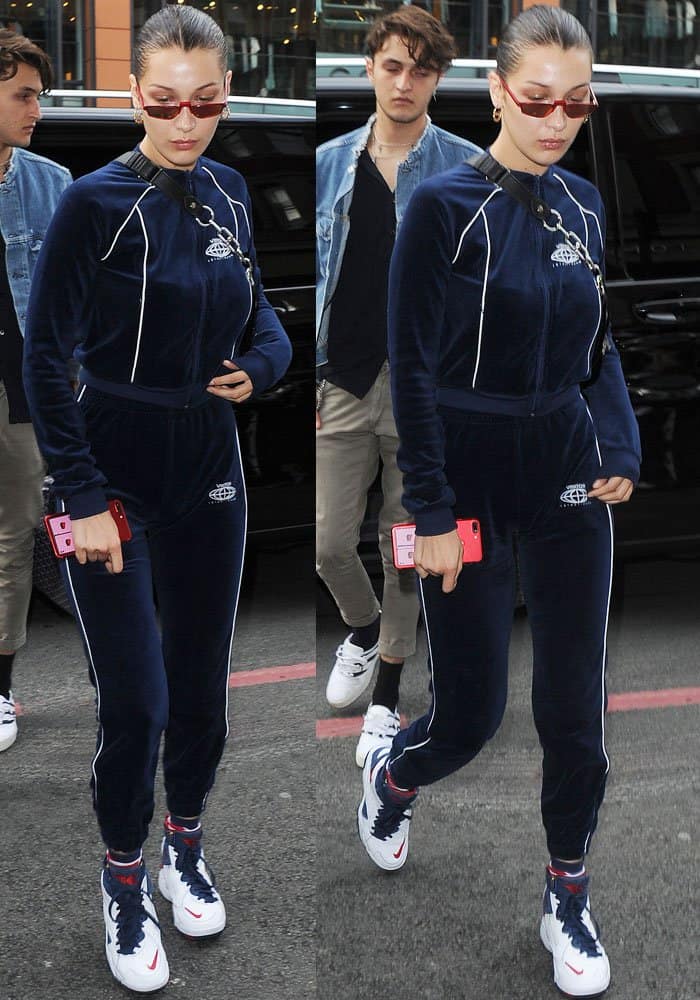 The model is clad in a matching Visitor On Earth tracksuit.
The younger Hadid sister wore a matching jacket and sweatpants by Visitor On Earth, perfectly demonstrating that comfort and style can co-exist.
Interestingly, Bella wore a pair of KITH x Nike "Maestro 2" sneakers, which were designed by Ronnie Fieg and inspired by Scottie Pippen's time in Team USA's "Dream Team."
According to GQ, only 120 pairs were produced for family and friends.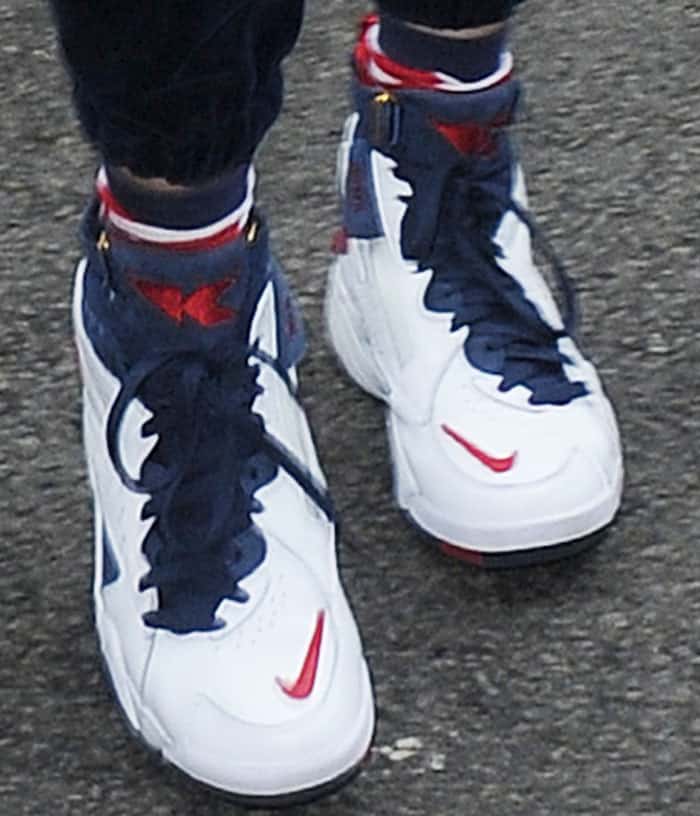 Bella wears the exclusive KITH x Nike "Maestro 2" sneakers.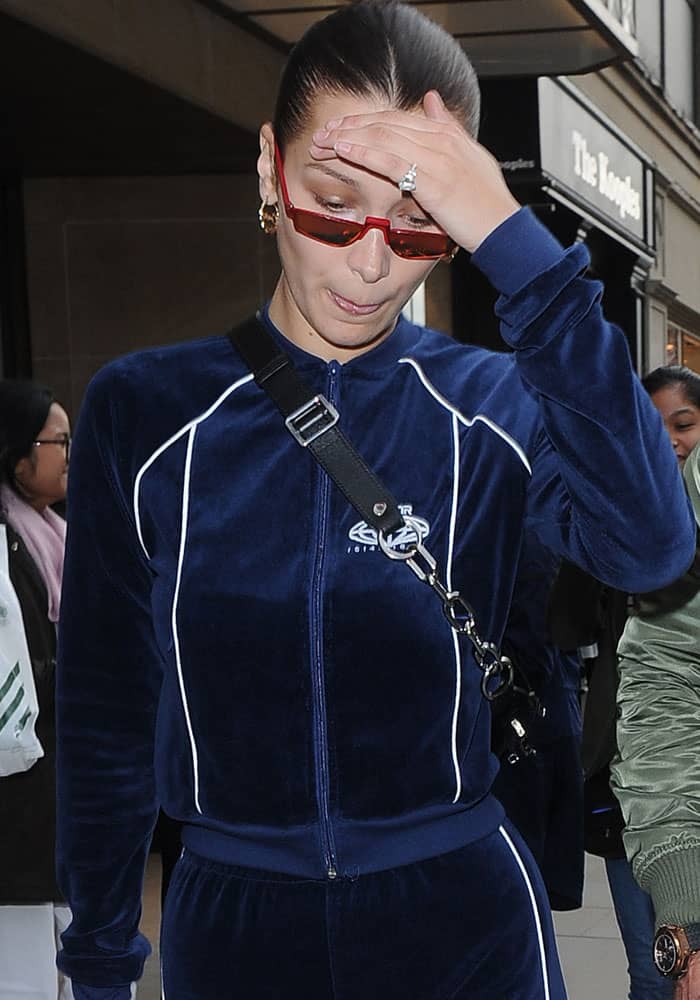 Bella shields her face from camera flashes.
Bella carefully stepped down from the car and made her way into the hotel. The model made sure that her brother, Anwar, was close by as they navigated through the crowd.
As casual as Bella was, her outfits on the TOMMYxGiGi show were anything but.
Bella closed the TOMMYxGiGi Fall 2017 show, and even posted a congratulatory photo to her hardworking big sister afterward.
Stay tuned to find out if this particular KITH x Nike "Maestro 2" shoes will hit retail stores.
KITH x Nike "Maestro 2" sneakers
Credit: GQ / Will Alexander / Tony Oudot / WENN