She has been the face of Maybelline since 2015. And for the latest campaign of the American cosmetics company, Gigi Hadid was pictured spreading her long legs in a voluminous tulle skirt while on top of a taxi in New York City.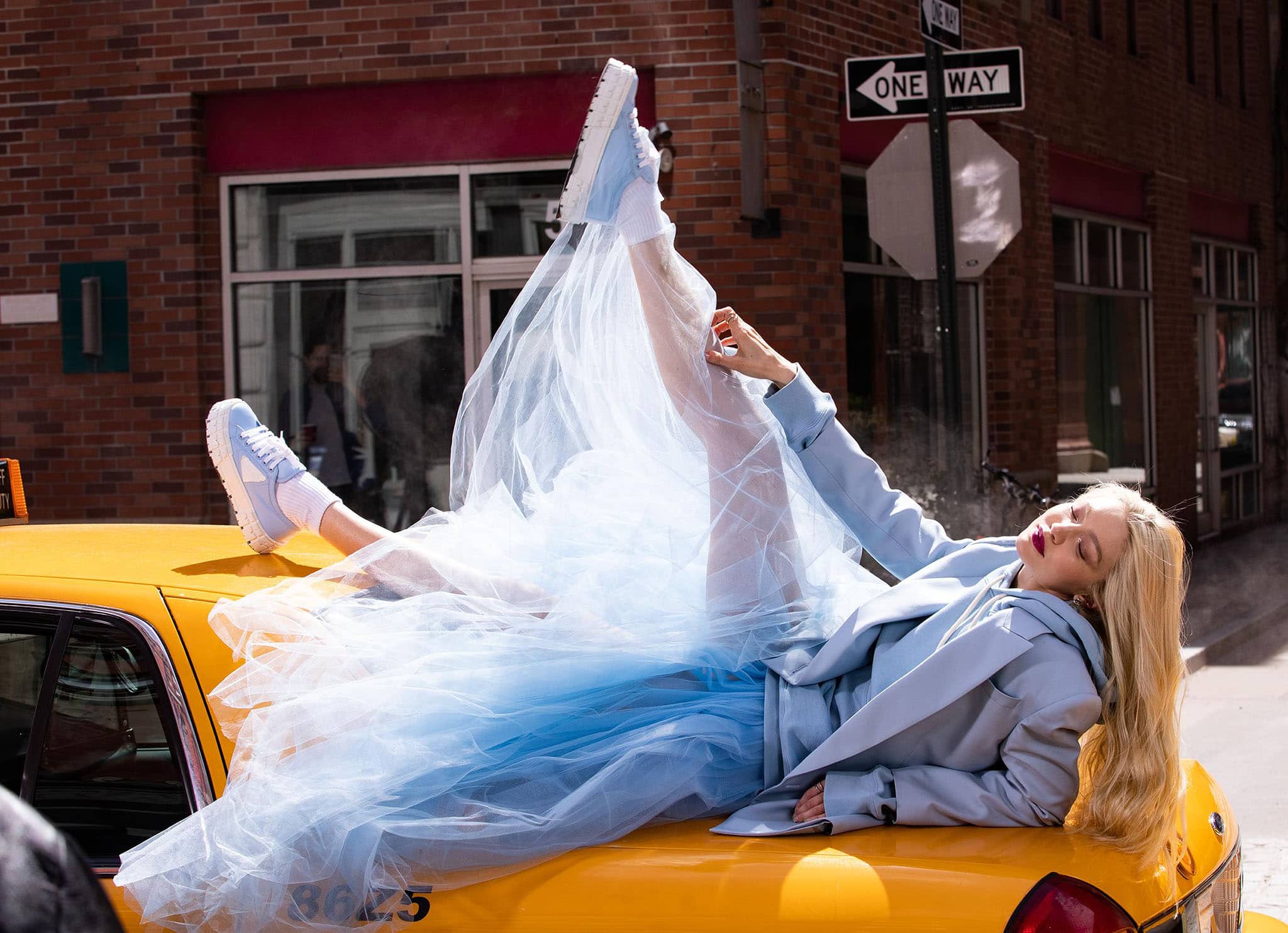 Gigi Hadid spreading her legs on top of a taxi cab for Maybelline's latest ad campaign on March 30, 2022 (Credit: Janet Mayer / Startraksphoto)
Showing some sultry and playful poses, the 26-year-old model appeared to be channeling Sex and the City's Carrie Bradshaw in her quirky baby blue ensemble.
The mom-of-one paired the fancy billowing tulle skirt with a casual drawstring hoodie in powder blue color, layered underneath an oversized slouchy blazer in the same shade, selected by stylist Elizabeth Sulcer.
Gigi Hadid channels Carrie Bradshaw in a voluminous blue tulle skirt, a blue hoodie, and a blazer (Credit: Janet Mayer / Startraksphoto)
A pair of blue sneakers with white chunky platform soles rounded out her edgy monochromatic look.
She wore the "Double Wheel" sneakers from Prada, featuring a nylon upper, a distinctive ridged rubber outsole, and a side logo patch.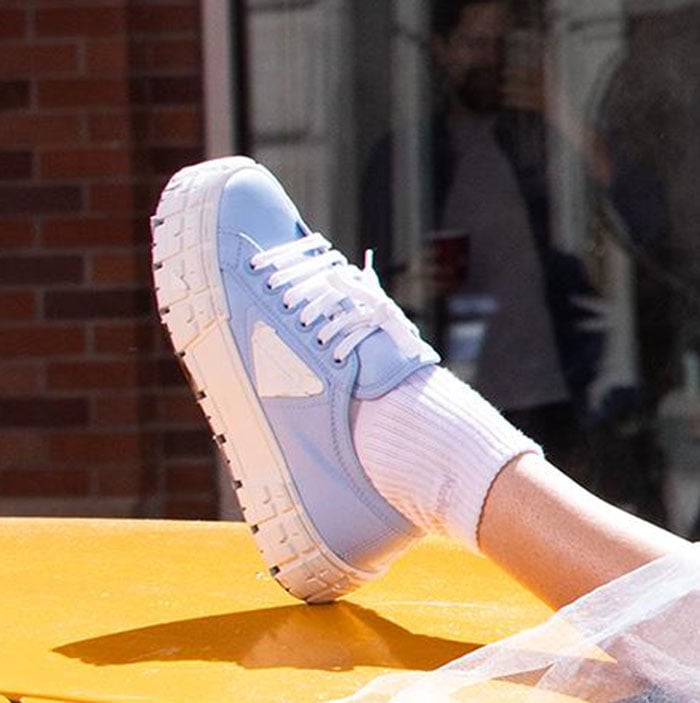 Gigi Hadid completes her monochromatic blue look with Prada Double Wheel sneakers (Credit: Janet Mayer / Startraksphoto)
Prada 'Double Wheel' Lace-Up Sneakers, $700 at Prada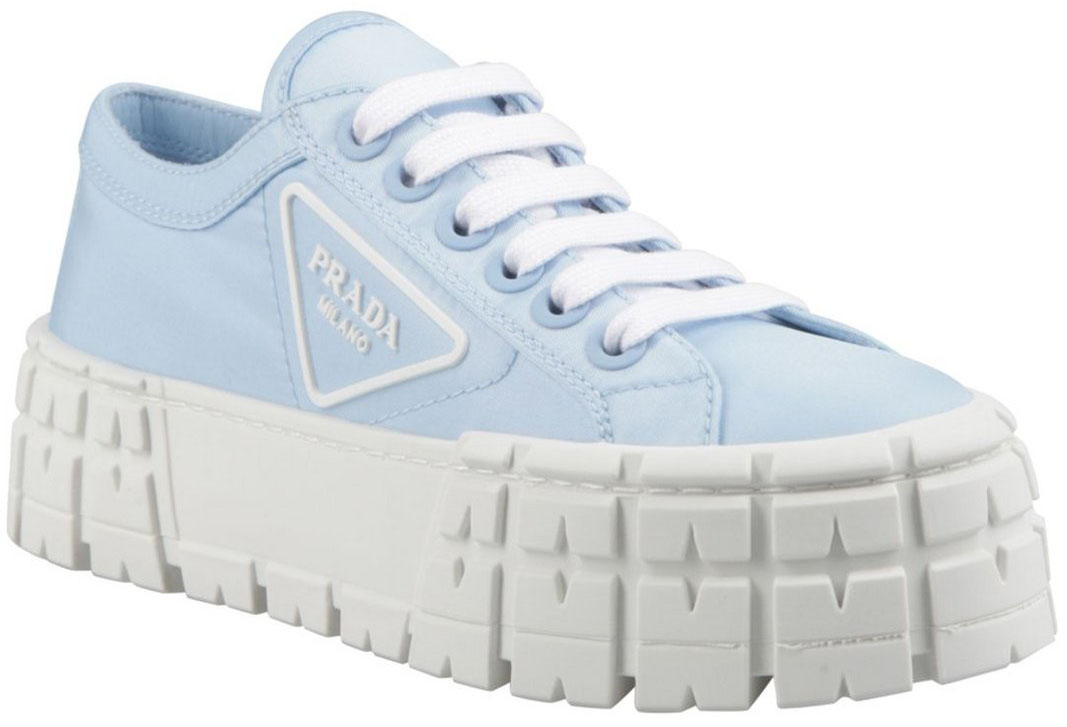 These sneakers are characterized by the thick ridged platform soles and side logo patch
While on a break, Zayn Malik's ex was seen glamorously munching on a slice of pizza on the hood of a yellow taxicab, still wearing her ultra-glam fit.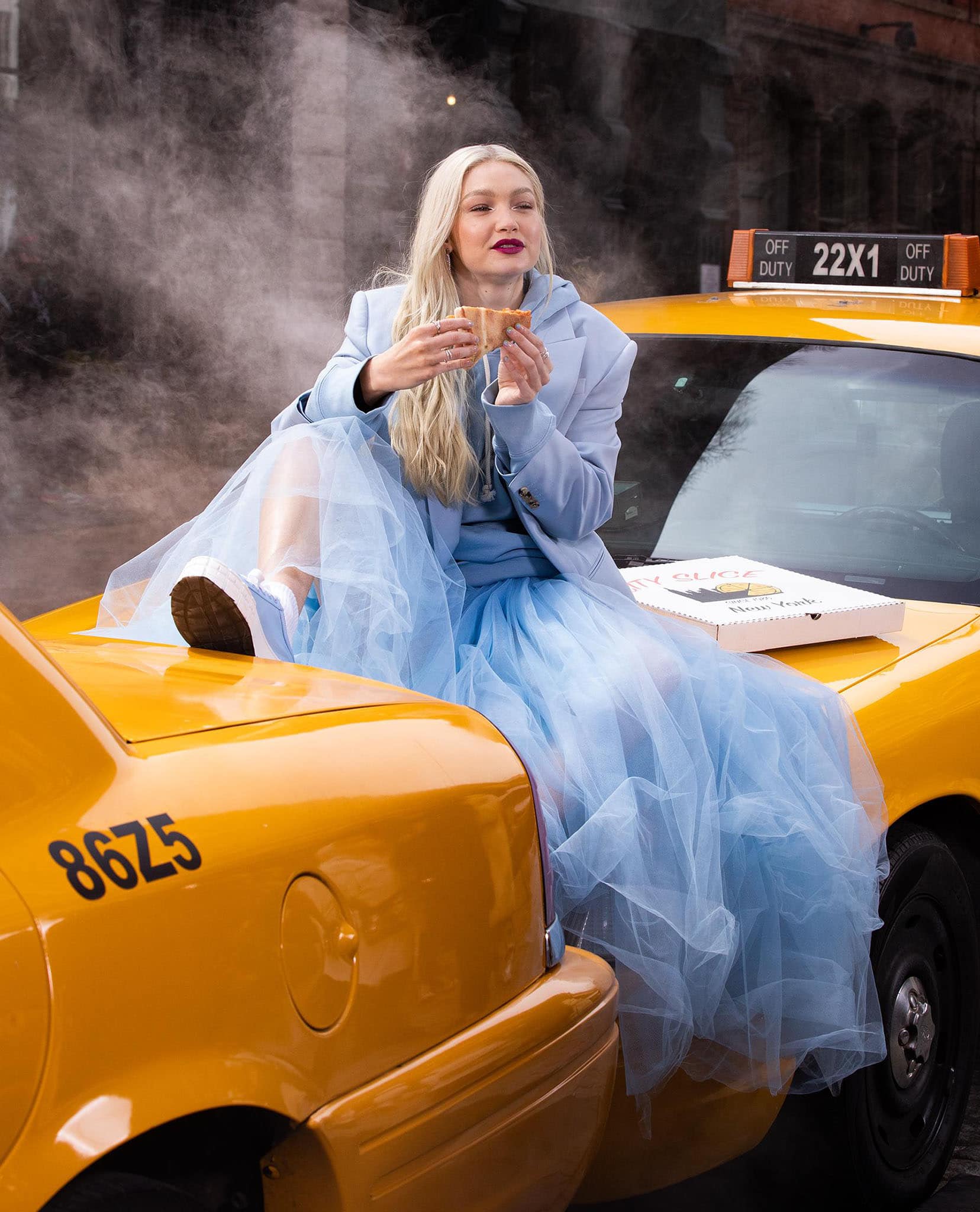 Gigi Hadid grabs a slice of pizza while on a break from the shoot (Credit: Janet Mayer / Startraksphoto)
Hairstylist Panos Papandrianos styled Gigi's long platinum blonde tresses in beach waves, flowing freely around her shoulders.
As for her makeup, the wealthy model, of course, wore Maybelline cosmetics. Makeup artist Erin Parsons applied glittering eyeshadow around Gigi's tear ducts and gave her a swipe of magenta lipstick.
To complete her look, Bella Hadid's older sister accessorized with a pair of silver earrings and a few silver rings.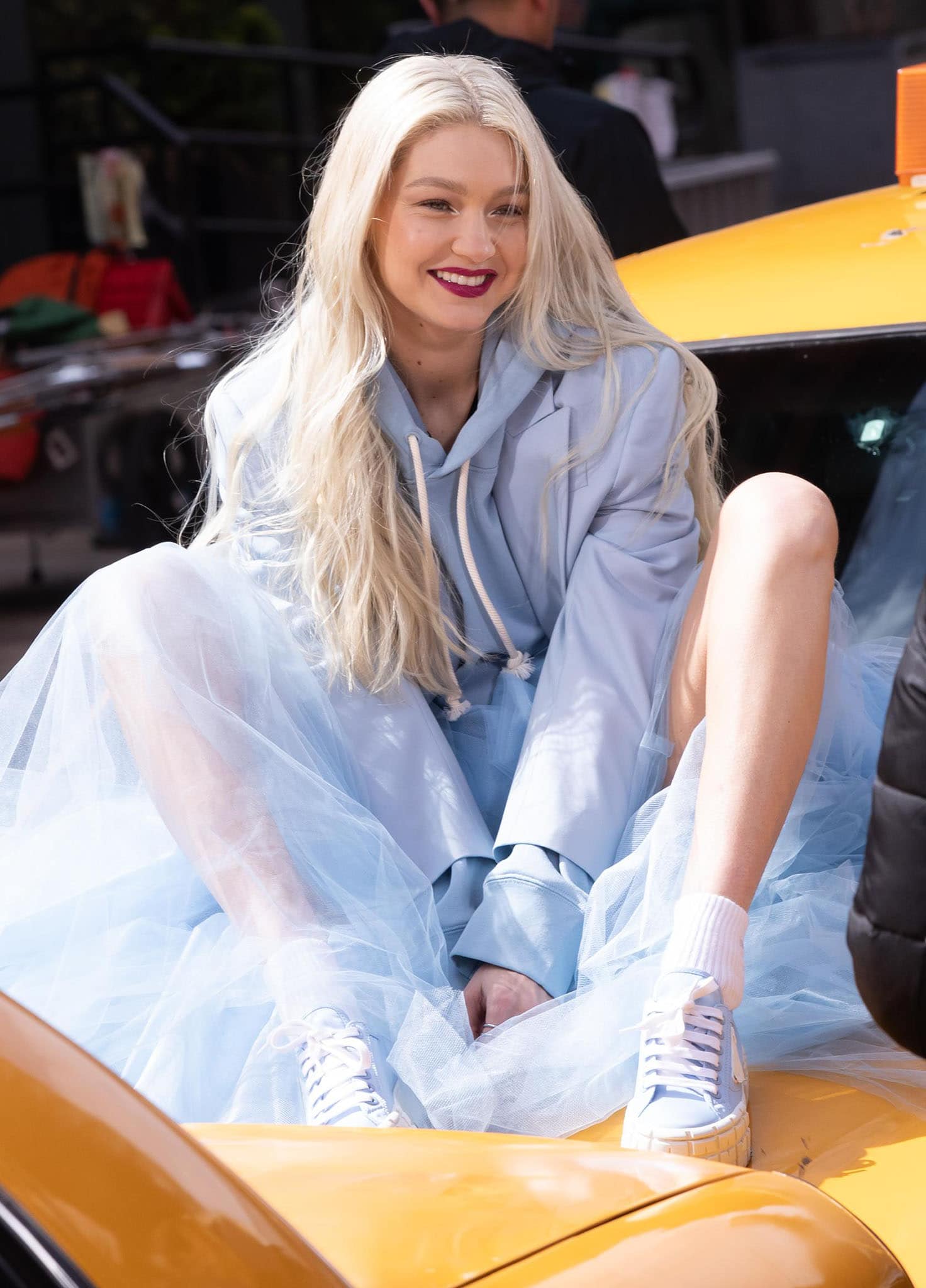 Gigi Hadid styles her long platinum locks in messy soft waves and wears magenta lip color and sparkly tear ducts (Credit: Janet Mayer / Startraksphoto)