Gigi Hadid is following in the footsteps of best friends Kendall and Kylie Jenner by pursuing her own collaboration line. Gigi's, however, is of a bigger scale — her line is in partnership with the not-so-humble fashion house Tommy Hilfiger.
The model kicked off the first of her global promotions by launching the collection at Bread & Butter in Berlin, Germany.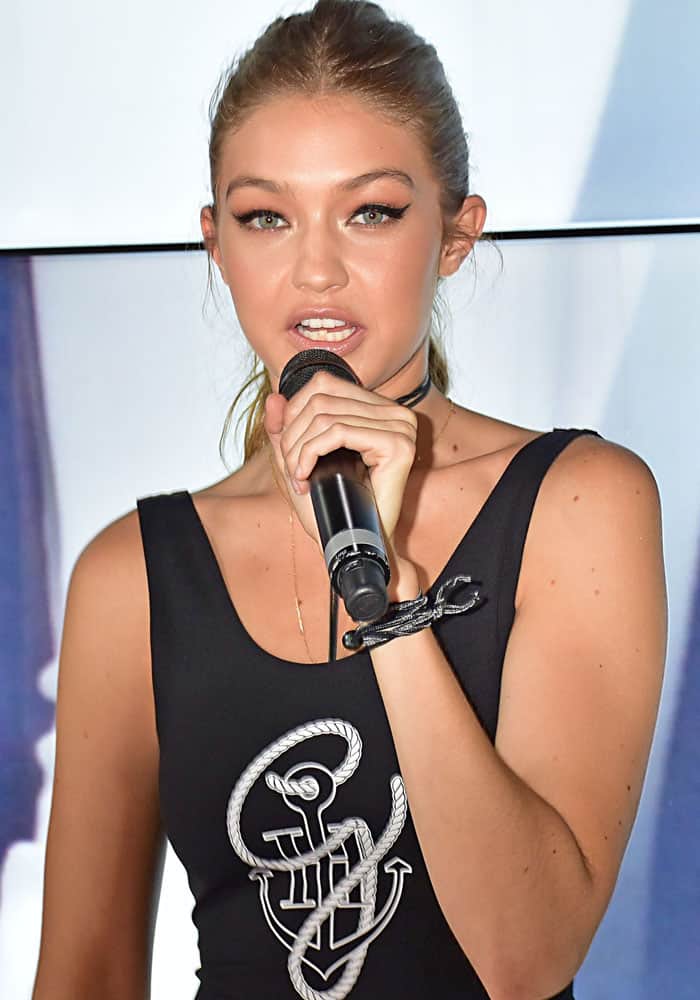 Gigi Hadid at her collection launch for Tommy Hilfiger at Bread & Butter by Zalando in Berlin, Germany on September 2, 2016
Gigi showed up at the event in a head-to-toe look from the TOMMYxGIGI collection, which is what's expected of any good brand ambassador. Here only non-brand accessories? Jewelry, which the line does not offer. Gigi wore a logo-emblazoned black body suit with a pair of white sailor pants.
Gigi finished her look with the TOMMYxGIGI high heeled ankle leather boots and the Frasier Sterling rosebud wrap choker.
Gigi sports a pair of leather ankle boots from her collaboration line with Tommy Hilfiger
Gigi poses with German kid YouTuber Faye Montana
The collection features a resort-inspired lineup, which consists of knits, tailored jackets and sailor pants, as well as more feminine vacation go-to's such as flouncy dresses.
TOMMYxGIGI is available exclusively at UK online retailer Zalando. There has been no word yet on whether the collection will be made available elsewhere.
Check out the TOMMYxGIGI ankle leather boots that Gigi rocked on launch day at Zalando.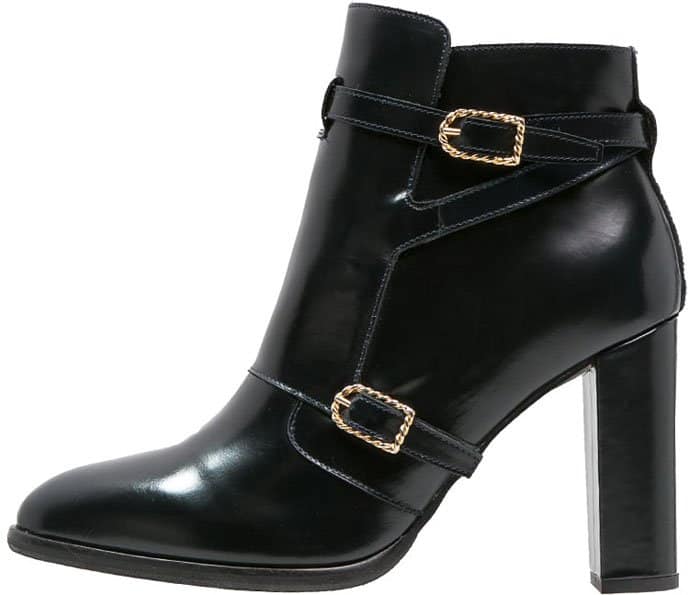 TOMMYxGIGI High Heeled Leather Boots, £169.99 at Zalando
Credit: AEDT / Klaus Werner / Future Image / WENN