I love looking at celeb and street style for ideas that can inspire my own style. As many other aspiring fashionistas, I also love trying to recreate looks that I see out while taking slightly different angles on them.
Take a look at Ginnifer Goodwin wearing a wonderful leather dress from the Fall 2012 collection by Shoshanna and bold orange Giuseppe Zanotti suede heels.
Ginnifer Goodwin and Renee Bargh at The Grove to appear on the programme 'Extra' in Hollywood on March 2, 2012

The American television and film actress pulled off this sophisticated look flawlessly while giving a cool and edgy vibe. Orange and black – you'd think Halloween, but this ensemble is so fresh and spring appropriate that the color combo works well:
Giuseppe Zanotti I10221, $594.99
The heels have unfortunately sold out online, but you can shop other shoes by this designer at Amazon, Shopbop, and Zappos.
If I could I'd buy the exact dress that Ginnifer wore for the interview at the Grove, but unfortunately my shopping budget won't allow it. However, I was able to find a similar piece at Shopbop that we hope you'll like!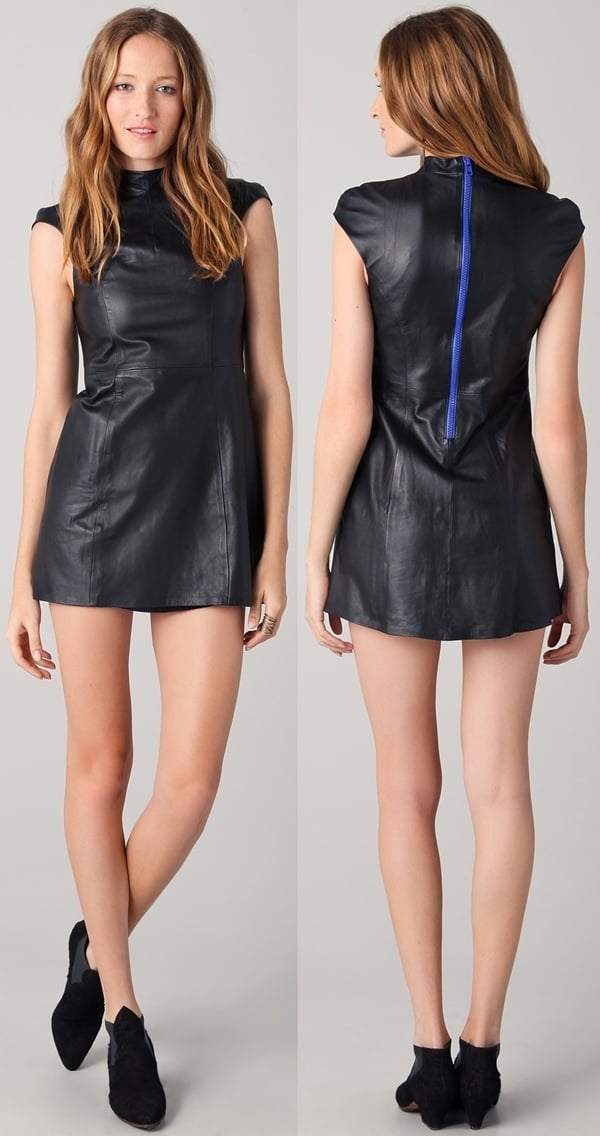 Shakuhachi Pleater Leather Dress, $484 at Shopbop
How do you rate Ginnifer Goodwin's outfit on a scale from 1-10?
Credit: WENN