Gwen Stefani has been continuously trying to keep up with her family's routine after her divorce from Gavin Rossdale in August. On November 15, the ShoeDazzle stylist had a very busy family day with her kids.
As usual, she took her sons to church and had breakfast at Nate'n Al in Beverly Hills. Following breakfast, the family was spotted shopping at Bristol Farms.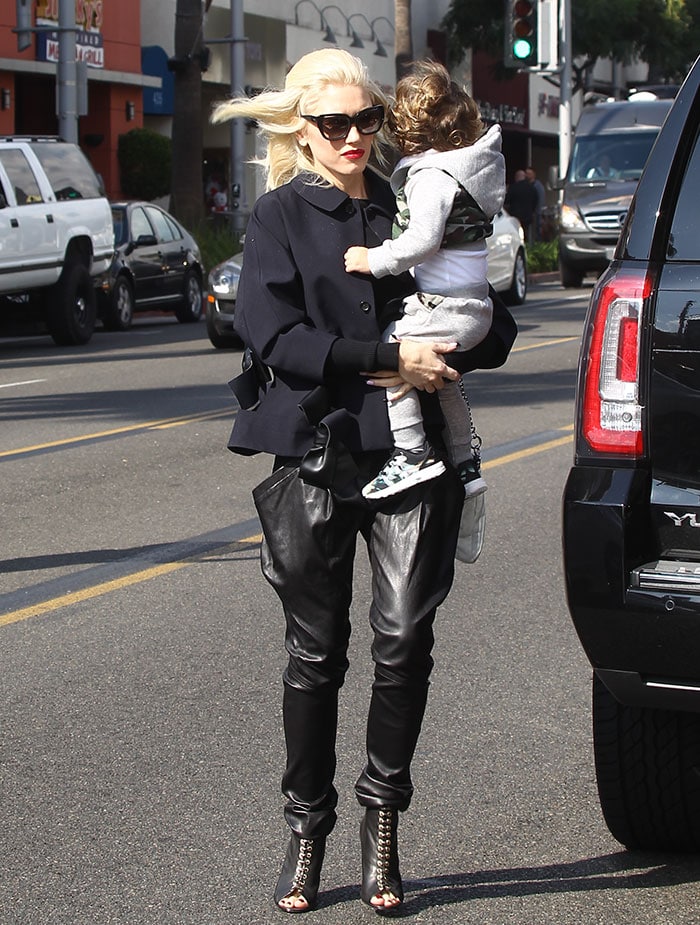 Gwen Stefani out and about with her kids in Los Angeles on November 15, 2015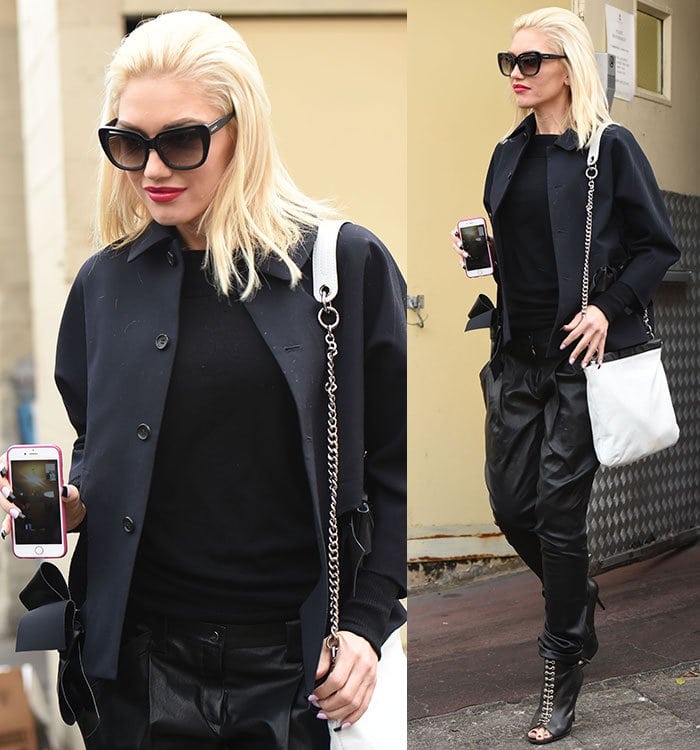 Gwen Stefani with her family at Nate'n Al in Beverly Hills on November 15, 2015
The 46-year-old singer appeared to be in good spirits for their outing. She was rocking a pair of black leather trousers, a jacket, and a black sweater underneath. Gwen kept the rest of her look simple with minimal accessories, including a white crossbody bag, a pair of oversized sunglasses, and a pair of booties from her own label. Her brushed-back blonde locks and signature red lipstick completed her look.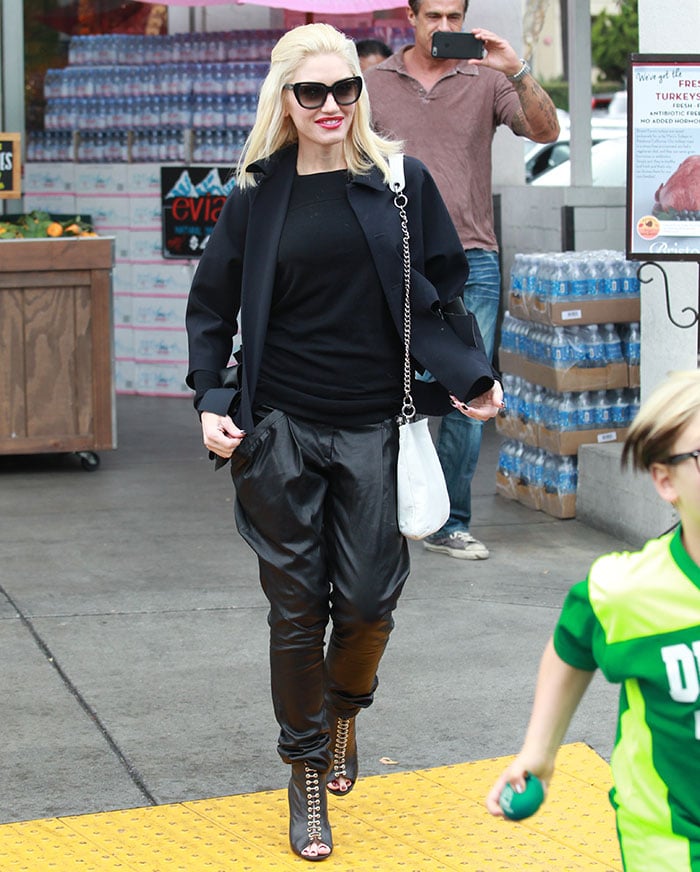 Gwen Stefani shopping at Bristol Farms in Beverly Hills with her family on November 15, 2015
Gwen finished off her head-to-toe black ensemble with "Tony" booties from her L.A.M.B. collection. They are made of leather and feature grommets with lace-up detailing made of silver metals. The shoes also have back zipper fastenings, peep toes, and about 4 inch glossy-coated heels.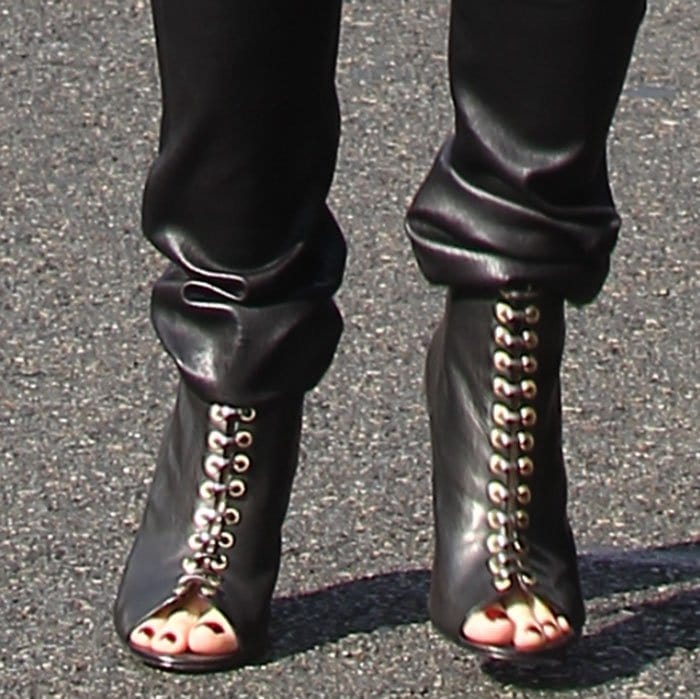 Gwen Stefani in L.A.M.B. booties
These L.A.M.B. booties are selling like hot cakes. If you want your own pair, then check them out at Bluefly.
L.A.M.B. "Tony" Leather Peep-Toe Booties, $119.99 (before: $345)
Credit: WENN