It's no secret that Gwen Stefani has a fascination with the Japanese culture — especially considering she named her brand "Harajuku Lovers." But, we didn't know her longstanding interest dates back to her childhood!
The No Doubt frontwoman recently made a short trip to Tokyo, Japan to put on a concert, and had a blast posting photos in the process.
Gwen Stefani seen arriving at Haneda Airport in Tokyo, Japan on March 16, 2016
Gwen was photographed arriving at Haneda Airport for her departing flight back to Los Angeles, wearing a sweater by Moschino, a jacket by Noir Kei Ninomiya, a scarf by Donni Charm and a funky pair of wedge sneakers from the limited edition Reebok x Melody Ehsani collection.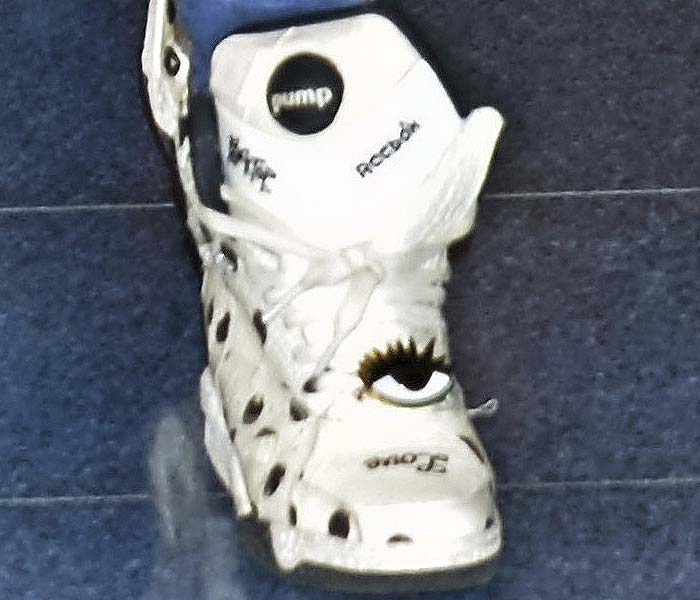 Gwen Stefani sports the limited edition Reebok x Melody Ehsani wedge sneakers
Gwen made sure to update her Snapchat throughout her entire trip, and even posted kimono pictures on her Instagram. The most adorable part? The 46-year-old had a baby picture of her in a kimono on hand, which she posted side-by-side with her recent one.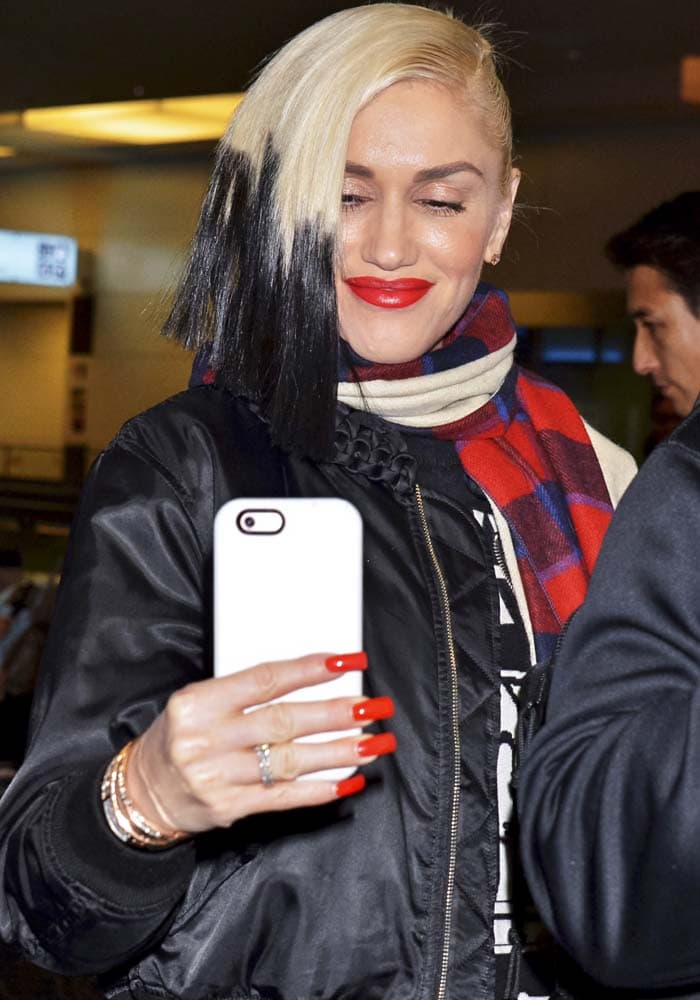 Gwen Stefani spends some Snapchat time on her phone before departing on a flight back to Los Angeles
Gwen Stefani uploads a photo of herself as a child in a kimono on Instagram
Now we know where her style inspiration comes from, as well.
Grab Gwen Stefani's ultra eccentric pair of limited edition wedge sneakers from the Reebok x Melody Ehsani collection at Reebok.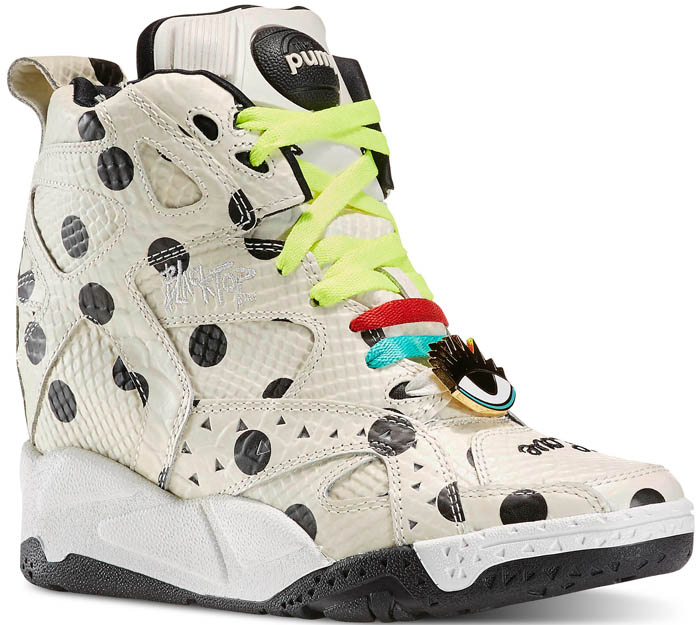 Reebok x Melody Ehsani Blacktop Pump Wedge, $149.99 (original: $224.99) at Reebok
Credit: Kento Nara / Future Image / WENN