Gwyneth Paltrow is currently busy in Europe promoting Iron Man 3 in different cities.
On Monday, The Royal Tenenbaums actress was seen with her kids, Apple and Moses, at the St. Pancras station in London. They took a train from Paris to London that morning.
Gwyneth Paltrow with her children, Apple and Moses, at North Station in Paris on April 15, 2013 (Credit: WENN)
Gwyn's look at the railway station was very casual, which is a far cry from her looks when she's attending events. Here, she was just in jeans, a gray long-sleeved top, and a pair of boots.
Her hair was pulled back into a ponytail, and she had sunglasses on. A notable accessory was her huge shoulder bag.
Although paired with a casual outfit, it looked very luxurious in a straw and leather combination.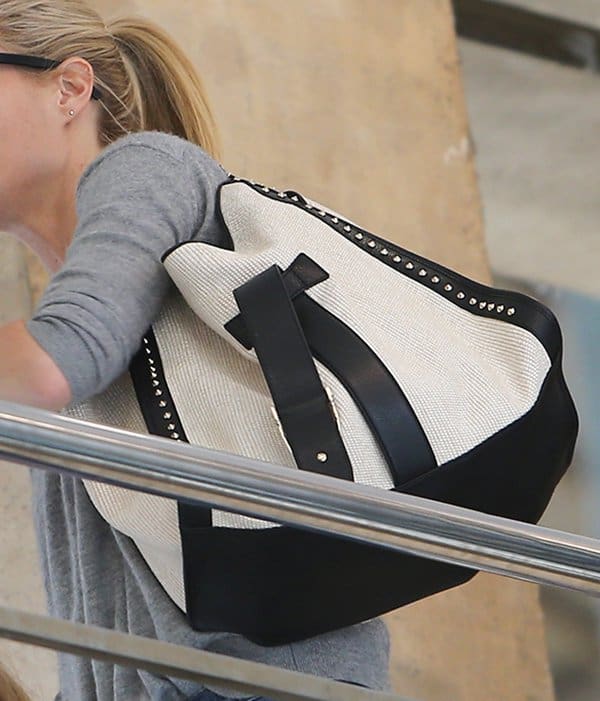 Gwyneth Paltrow totes a white Gucci soft stirrup straw shoulder bag (Credit: WENN)
I fell in love with this bag the moment I laid my eyes on it. The white and black combination is so classic, versatile, and in these days. Being designed with straw makes it perfect for a summer getaway as well.
The black leather trimming with gold-tone studs makes this bag look very elegant. Other details in gold-tone appear on the stirrups on the strap and on the beltlike closure.
If I had the money, I'd be happy to spend it on this gorgeous Gucci bag. Let us know if you're willing to spend $2,390 to acquire one at Bergdorf Goodman:
Gucci Soft Stirrup White Straw Shoulder Bag, $2,390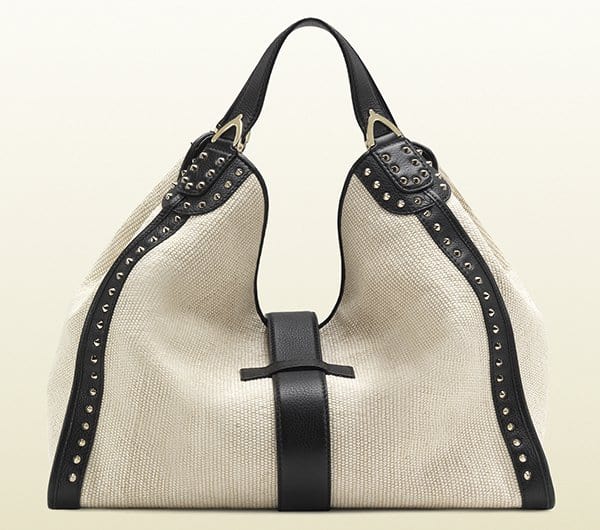 Credit: WENN