In early 2016, Hacksaw Ridge actress Teresa Palmer was busy promoting her romantic drama film "The Choice," in which she stars as medical student Gabby Shaw who falls in love with her neighbor Travis Shaw (Benjamin Walker).
Teresa Palmer wears her hair down as she arrives at Huffington Post Live in Manhattan on February 3, 2016
Just two months earlier, she finished filming the 2016 biographical war film "Hacksaw Ridge." She stars as nurse Dorothy Schutte, the love interest of Andrew Garfield's character, Desmond Doss.
Teresa Palmer and Andrew Garfield kissing in Hacksaw Ridge
Filmed entirely in Australia, Teresa Palmer was 29 years old when filming started on September 29, 2015. Born on February 26, 1986, in Adelaide, Australia, she turned 30 on February 26, 2016.
The last scenes of Hacksaw Ridge were filmed in December 2015 and the movie was released in the United States on November 4, 2016.
Teresa Palmer was 29 years old when filming Hacksaw Ridge in Australia with Andrew Garfield
The Australian actress told Screen Rant that she spent a lot of time preparing for the role of Dorothy (Schutte) Doss.
"I did a lot of research. I listened to audiotapes of hers, read love stories that they wrote to each other, and then also just, gosh, so much. The accent; the accent was really the one that I had to work on. And not only did I have to have this Lynchburg, Virginia, 1940s accent, I also listened to the way she sounded. And I wanted to sound just like her, so I had to fully change the tone of my voice as well. So it was a process."
American-British actor Andrew Garfield was 32 years old when filming Hacksaw Ridge. Born on August 20, 1983, in Los Angeles, he turned 33 on August 20, 2016.
Andrew Garfield was 32 years old when filming the acclaimed historical drama Hacksaw Ridge as Desmond Doss
Promoting her new film based on Nicholas Sparks' 2007 novel of the same name that you can buy on Amazon, the then 29-year-old actress was spotted outside The Huffington Post to chat about the romantic drama film directed by Ross Katz.
"I am a huge Nicholas Sparks fan, and 'The Notebook' was a huge deal for me growing up," Teresa said.
"I just had a dream of one day playing my own version of Allie Hamilton. So when (The Choice) landed in my lap, I thought it was very serendipitous," she added.
Teresa Palmer signs autographs for fans outside of Huffington Post Live
Teresa was hard to miss in an intricately embroidered green ensemble by Camilla and Marc. She flashed a hint of midriff in the two-piece number, which included a patterned sleeveless crop top and a matching skirt.
Teresa Palmer wears an embroidered green Camilla and Marc set in Manhattan
The "Warm Bodies" actress styled the busy outfit with minimal accessories but added a contrasting pop of color to the ensemble with a pair of light blue heels.
Teresa Palmer shows off a hint of midsection in a Camilla and Marc top and skirt
She wore her blonde locks straight with a side part and kept her makeup feminine with bubblegum pink lipstick.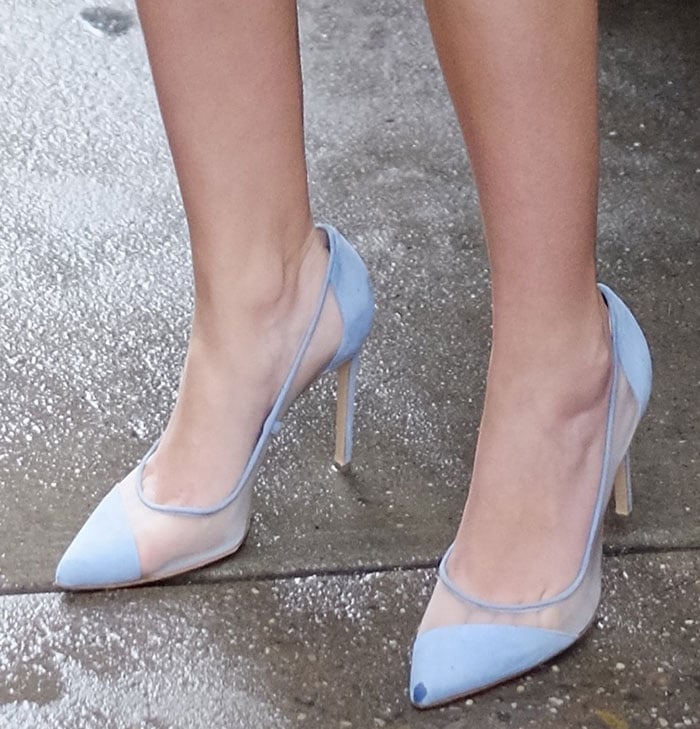 Teresa Palmer's feet in light blue suede Bionda Castana pumps
Kristen Stewart's lookalike perfected her fun and fresh look with a pair of light blue suede Bionda Castana "Bay" pumps.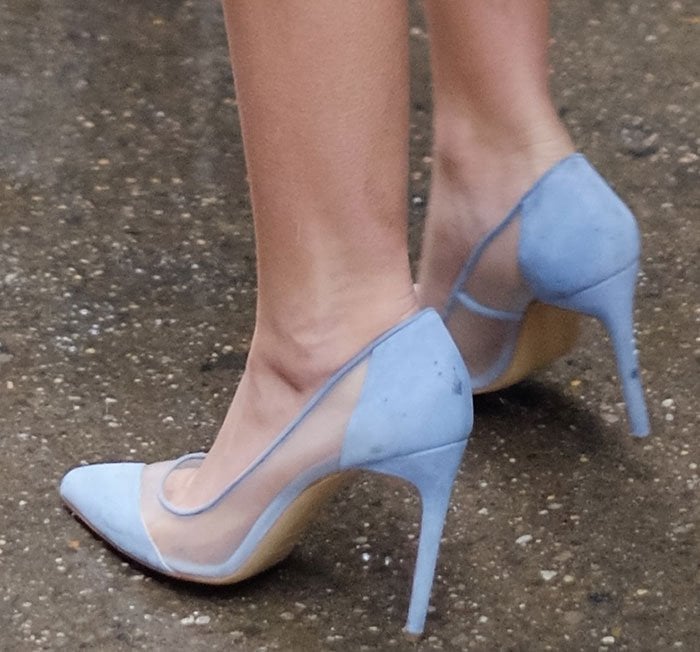 Teresa Palmer's feet in suede-and-mesh "Bay" pumps
These mesh-paneled shoes feature asymmetric toe caps and about 4.3-inch heels.
Bionda Castana "Bay" Pumps, $553 – $581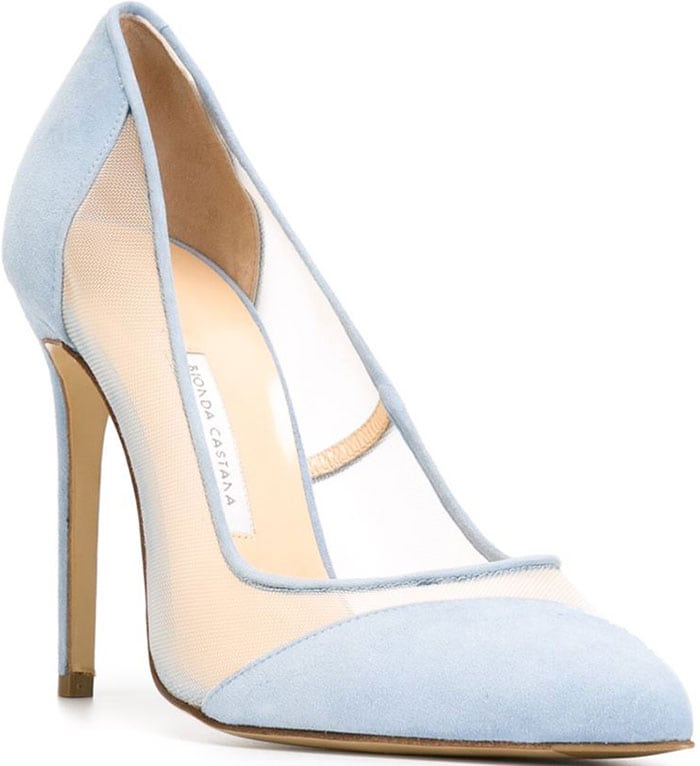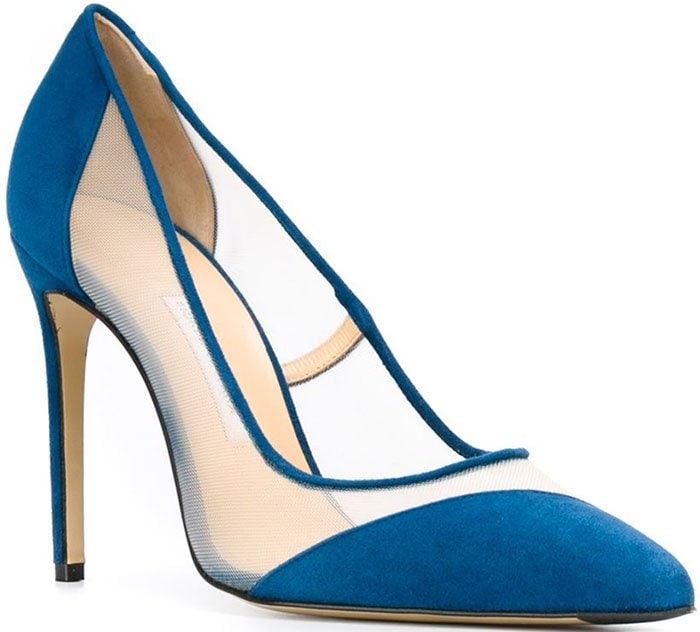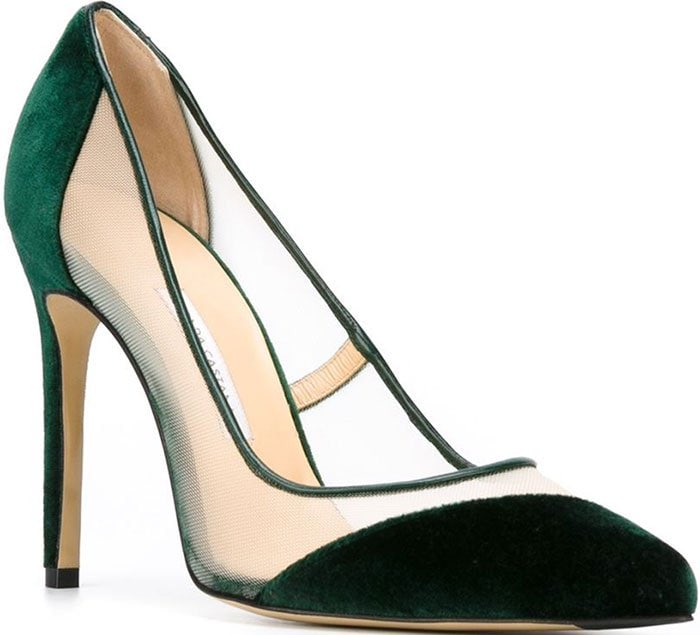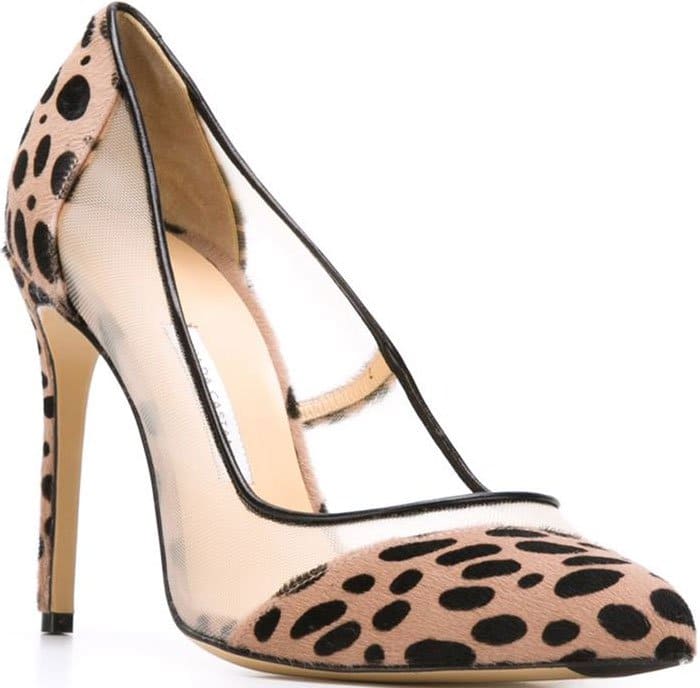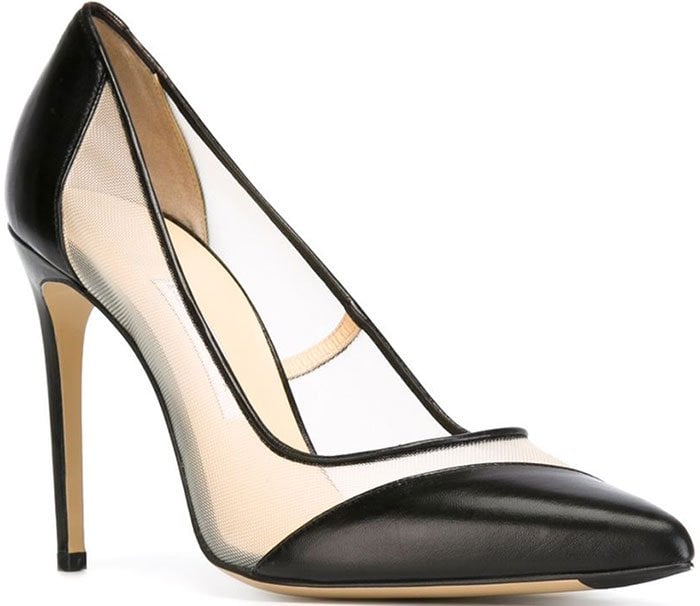 Credit: TNYF / WENN