After all of the "Spotlight" actors took home trophies at the 2016 Screen Actors Guild Awards for Outstanding Performance of a Cast in a Motion Picture, The Notebook actress Rachel McAdams — who played Sacha Pfeiffer in the movie — took to the awards stage once more to support the film's director.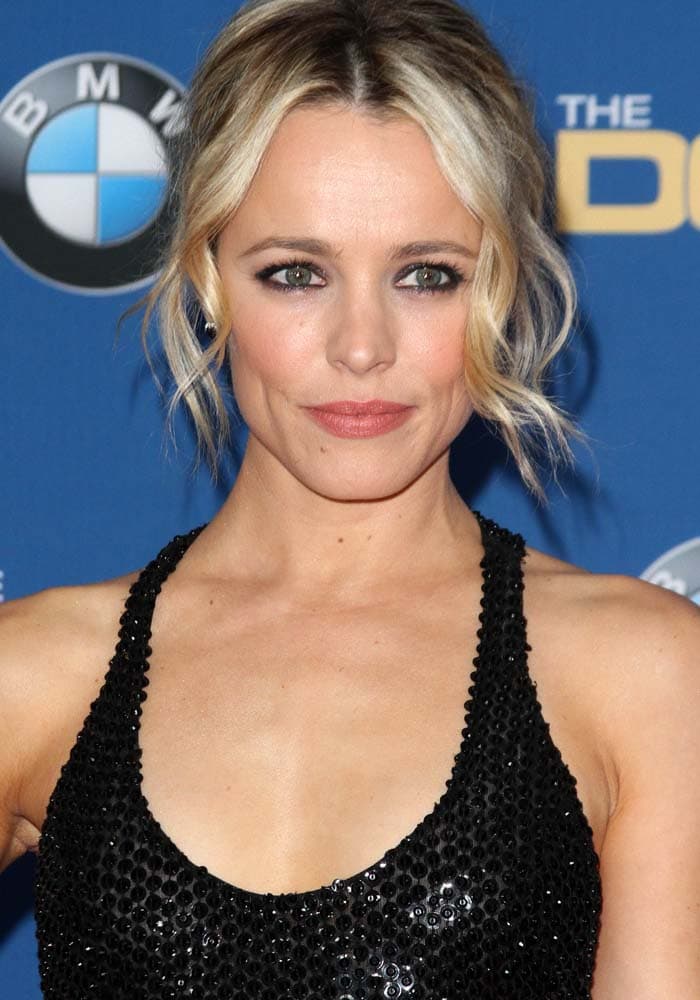 Rachel McAdams wears her hair back at the 68th annual Directors Guild of America Awards held on February 6, 2016, at the Hyatt Regency Century Plaza in Los Angeles
Rachel's style stride had been impressive since the year started, and this look was no letdown either.
Rachel McAdams wears a Michael Kors Collection gown on the red carpet
The actress stepped out in a sequined dress with a sheer panel skirt from Michael Kors Collection.
12 years earlier, she made her international breakthrough as 17-year-old heiress Allison "Allie" Hamilton in the romantic drama The Notebook.
While actresses including Jessica Biel, Britney Spears, Ashley Judd, and Reese Witherspoon were considered for the role, Rachel McAdams was cast after delivering a spectacular audition.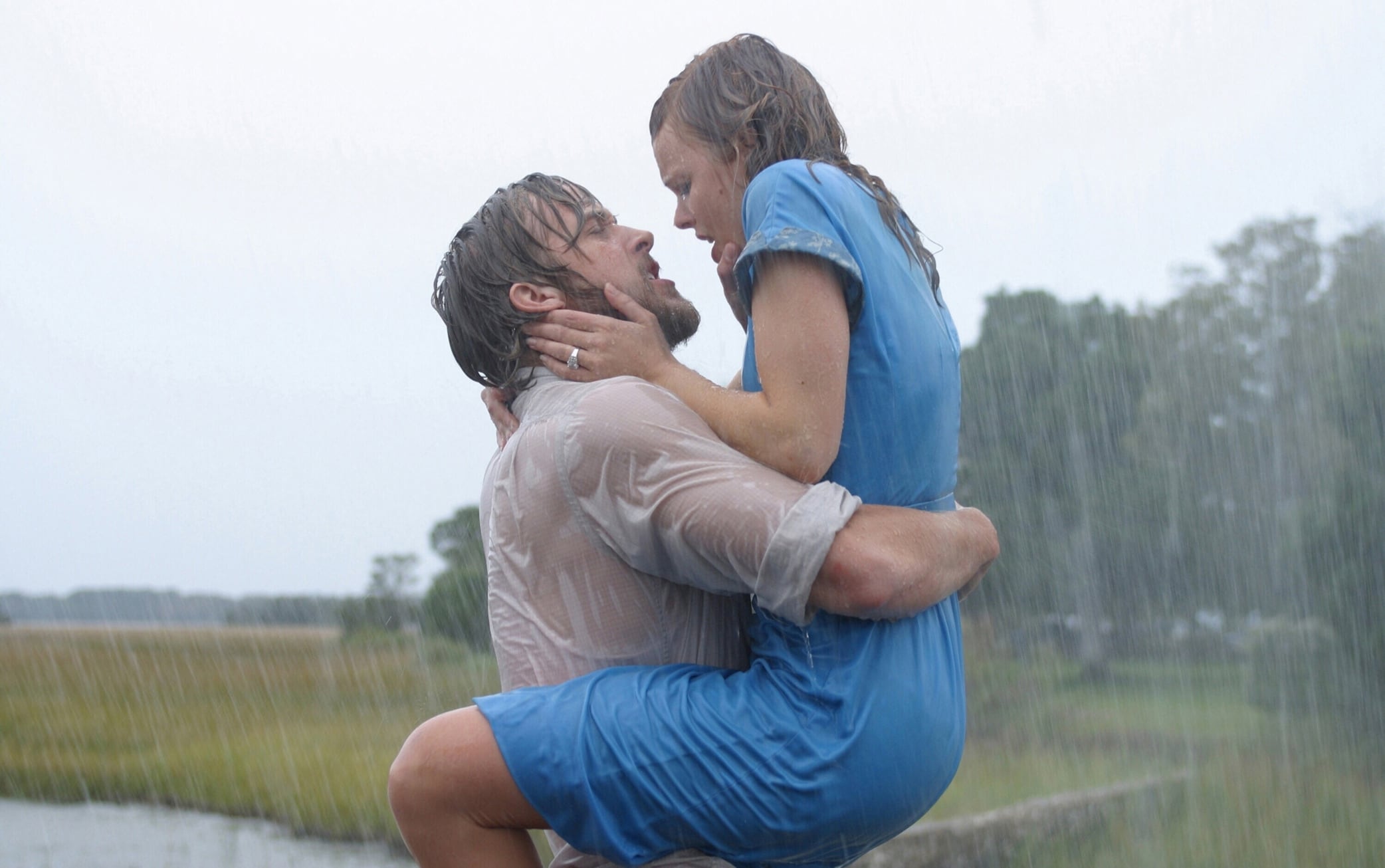 Ryan Gosling as Noah Calhoun and Rachel McAdams as Allison "Allie" Hamilton in The Notebook
"Every girl wanted to talk about the scene and the character and all these things and we talked about it like just endlessly," her co-star Ryan Gosling shared about the many actresses interested in starring in The Notebook.
Ryan Gosling, who had already been cast as Noah Calhoun, revealed that Rachel McAdams was well prepared for her audition. Instead of discussing details, she was ready to start the audition straight away.
"So we sat down did the first scene and Nick [Cassavetes, who directed The Notebook] was like 'OK let's do the next scene' and we did the next scene and we were all sort of crying and like Matthew Berry, the casting director, was filming and he had to stop and get a tissue and stuff," McAdams said in behind-the-scenes footage presented by Fandango. "It was really nice."
"It was the best audition experience I've ever had and I just walked into that room and I was just in another world. I just couldn't catch my breath," The Hot Chick actress added.
Filmed mostly on location in South Carolina and outside Montreal, Quebec, the final scenes were shot in early 2003 when Rachel McAdams was 24 years old. Born on November 17, 1978, in London, Ontario, Canada, she turned 25 on November 17, 2003.
Ryan Gosling, who portrayed poor lumber mill worker Noah Calhoun, turned 23 on November 12, 2003. Born on November 12, 1980, in the same city as Rachel, he was 22 when filming The Notebook.
Ryan Gosling smoking at the premiere of The Notebook in Los Angeles on June 21, 2004
Did Ryan Gosling and Rachel McAdams date after the notebook?
Yes, they did. Rachel McAdams and Ryan Gosling dated for a while in real life after the premiere of The Notebook. They were romantically involved for about two years, though their relationship on the set of The Notebook was surprisingly tense.
"Maybe I'm not supposed to tell this story, but they were really not getting along one day on set. Really not. And Ryan came to me, and there are 150 people standing in this big scene, and he says, 'Nick come here,'" director Nick Cassavetes remarked in an interview in 2014 with VH1.
Rachel McAdams and Ryan Gosling met on the set of The Notebook and started dating in 2005
"And he's doing a scene with Rachel and he says, 'Would you take her out of here and bring in another actress to read off camera with me?' I said, 'What?' He says, 'I can't. I can't do it with her. I'm just not getting anything from this.'"
"It got better after that, you know? They had it out… I think Ryan respected her for standing up for her character and Rachel was happy to get that out in the open. The rest of the film wasn't smooth sailing, but it was smoother sailing," the American director added.
Famously sharing a kiss on stage at the 2005 MTV Movie Awards, Rachel and Ryan split in 2007 and briefly rekindled their romance in 2008.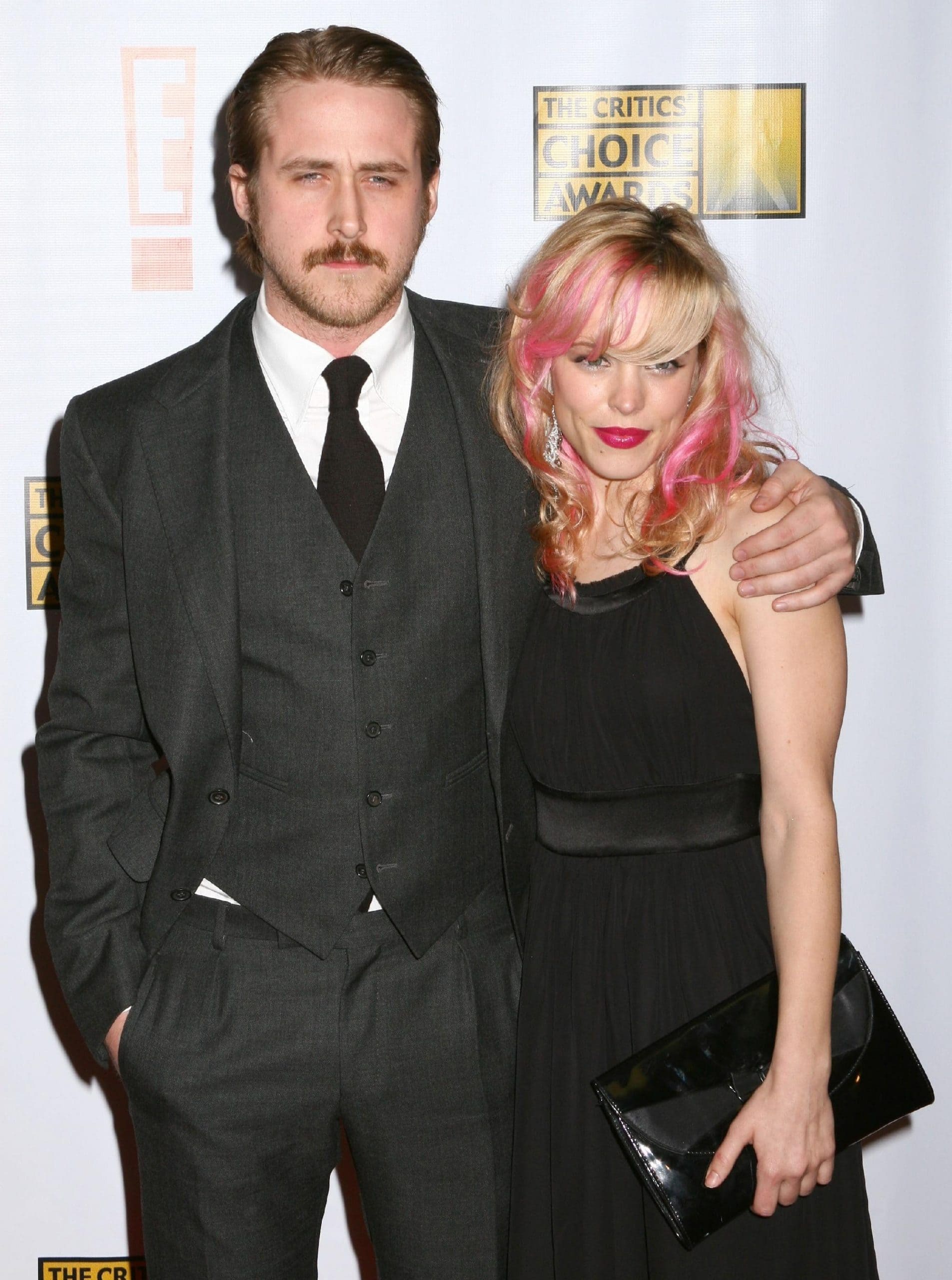 The Notebook co-stars Rachel McAdams and Ryan Gosling dated from mid‑2005 to mid‑2007 and briefly reunited in 2008
At the 2016 SAG Awards, Rachel added some jewelry by Jacob & Co. and showed off her pretty feet in "Tribeca" platform heels by Brian Atwood to complete her look.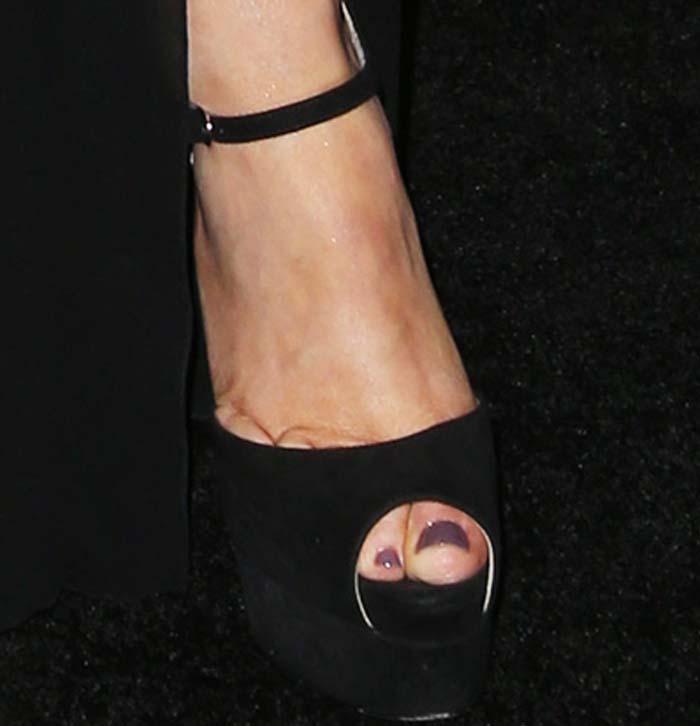 Rachel McAdams's feet in peep-toe Brian Atwood sandals
Rachel lent on-hand support to their director Tom McCarthy, who was nominated for Outstanding Directorial Achievement in Feature Film. The two posed beside each other with Tom's nomination plaque.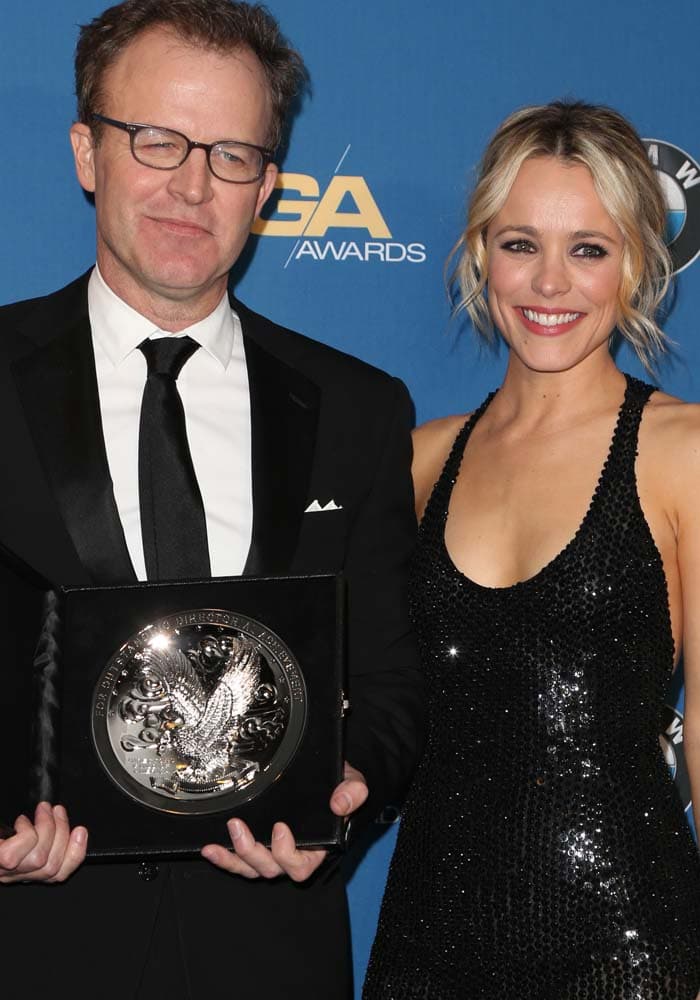 "Spotlight" director Tom McCarthy and actress Rachel McAdams pose for photos together
Get Rachel's statuesque look with the infamous Brian Atwood "Tribeca" platform pumps at Amazon.
Brian Atwood 'Tribeca' Patent-Leather Pumps, $895
Credit: FayesVision / Apega / Adriana M. Barraza / WENN / Jody Cortes / Dimitri Halkidis