Since it looks like they could have been separated at birth, it's not surprising that Teresa Palmer is frequently mistaken for Kristen Stewart and vice versa.
While their faces and hairstyles have changed over the years, they used to look so similar it was difficult to tell them apart.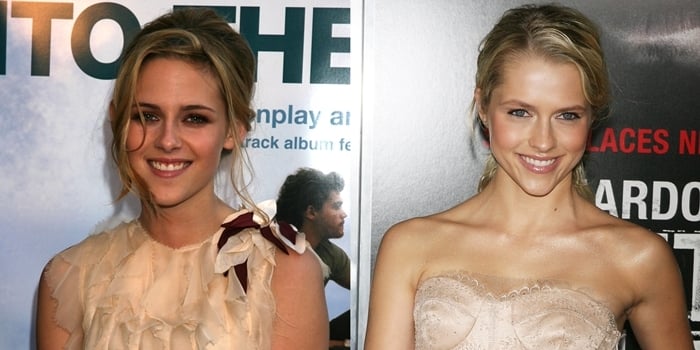 Kristen Stewart at the Into the Wild premiere in 2007 and Teresa Palmer at a special screening for Shutter Island in 2010
Teresa Palmer chatted with NextMovie in April 2013 about getting recognized as Kristen Stewart. They are actually not related.
"I have been recognized for her on the street, and I've just gone ahead and signed her name. I've been like 'You know what, whatever, I'm just gonna sign her name,' because the person was so crazy excited and so I decided to just go along with it," she shared.
Teresa continued, "I've only done it once [though]. Usually, I'll be like 'Oh, I'm sorry to disappoint you! You actually wouldn't know who I am, but whatever, I can totally pretend to be her!'"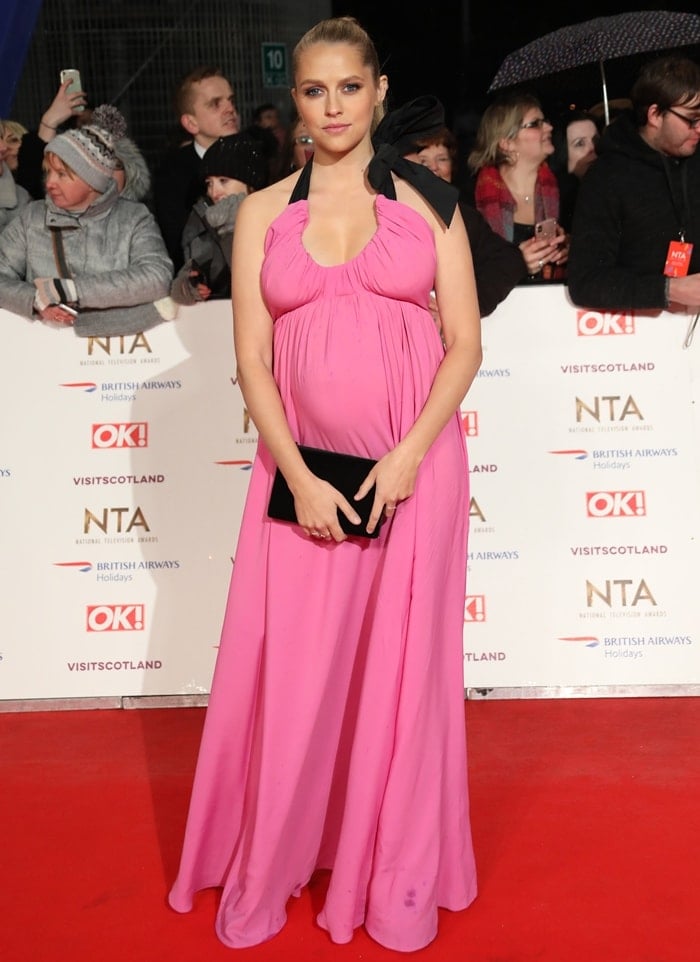 Teresa Palmer, who was pregnant with her third child, attended the 2019 National Television Awards at The O2 Arena in London, England, on January 22, 2019
In September 2015, Kristen Stewart cranked up the intensity as she attended the 2015 Toronto International Film Festival.
The then 25-year-old actress arrived for the premiere of her new film "Equals," which was held at the Princess of Wales Theatre in Toronto, Canada.
Kristen Stewart attends the premiere of her new film Equals held during the 2015 Toronto International Film Festival at the Princess of Wales Theatre in Toronto, Canada on September 13, 2015
The controversial Panic Room actress turned heads in a lightweight gown from Chanel's Fall 2015 Couture collection.
Her dramatic dress featured satin ribbons that ran horizontally across her chest and a matching set of brooches that accented her shoulder straps.
Kristen Stewart shows off her blue eyeshadow, false eyelashes, and slicked-back hairstyle at the Toronto International Film Festival
The "Twilight" star styled the navy chiffon dress with Forevermark diamonds and a pair of matching ankle-strap Casadei sandals featuring the designer's signature "Blade" heels.
She slicked her shoulder-length hair back and finished off her look with blue eyeshadow and dramatic false eyelashes.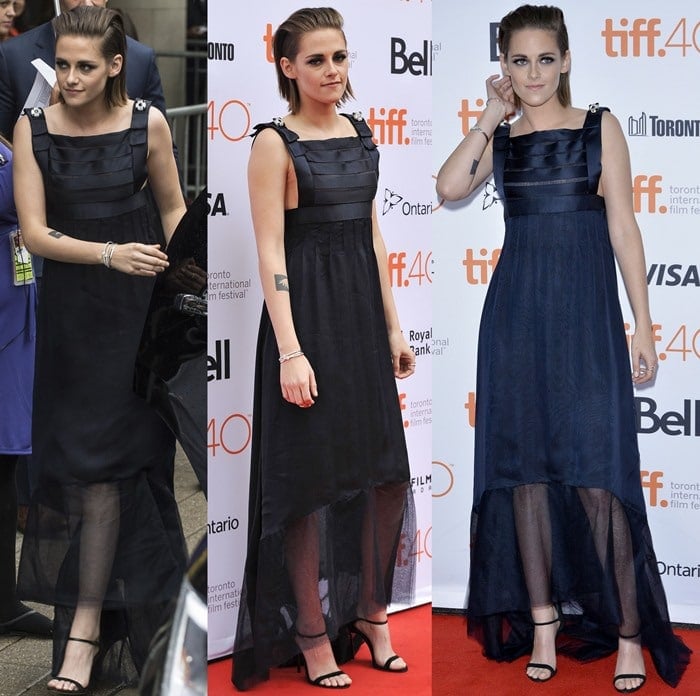 Kristen Stewart graces the red carpet of the festival in a dramatic Chanel gown
Do you prefer this ensemble to the one Kristen wore earlier the same month at the 72nd Venice Film Festival?
Kristen Stewart shows off her unpolished toenails in a pair of Casadei heels
You can find the latest from Casadei at Farfetch and Casadei, which is the official webpage of the popular Italian luxury shoe brand.
Casadei Evening Collection
Credit: WENN / Dominic Chan / Andres Otero / Nikki Nelson / Lia Toby