Givenchy, Chanel, Balmain. Among the sea of celebrities clad in high-end designers at the 2016 Met Gala, Hailee Steinfeld stood out in a glorious H&M gown.
Wait, what?
You read that right. Hailee decided to forego the big-name luxury designers and turned to ready-to-wear giant H&M for her bespoke cutout gown.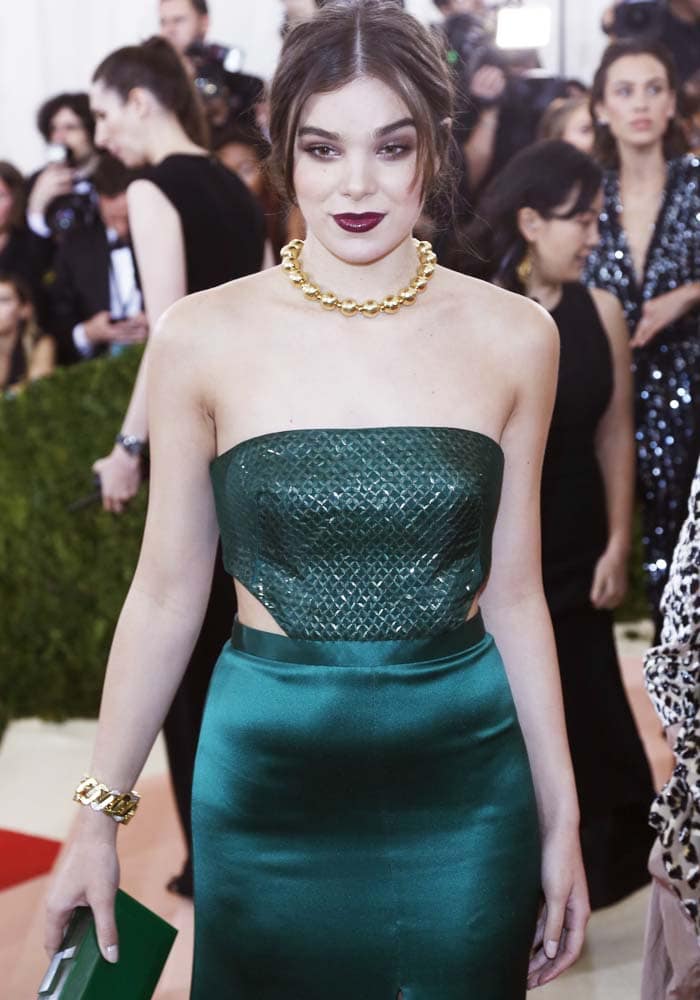 Hailee Steinfeld center parts her dark hair at the Met Costume Institute Gala themed "Manus x Machina: Fashion In An Age Of Technology" held on May 2, 2016, at the Metropolitan Museum of Art in New York City (Credit: WENN)
The True Grit actress paired her green dress with a rectangular clutch and the Charlotte Olympia "Gilda" platform sandals.
"As a personal fan of H&M's contributions to the fashion industry, I was especially proud to collaborate on a design that marries our tastes and highlights the theme of this year's MET Gala. It's been a wonderful partnership," Hailee said about her emerald green gown.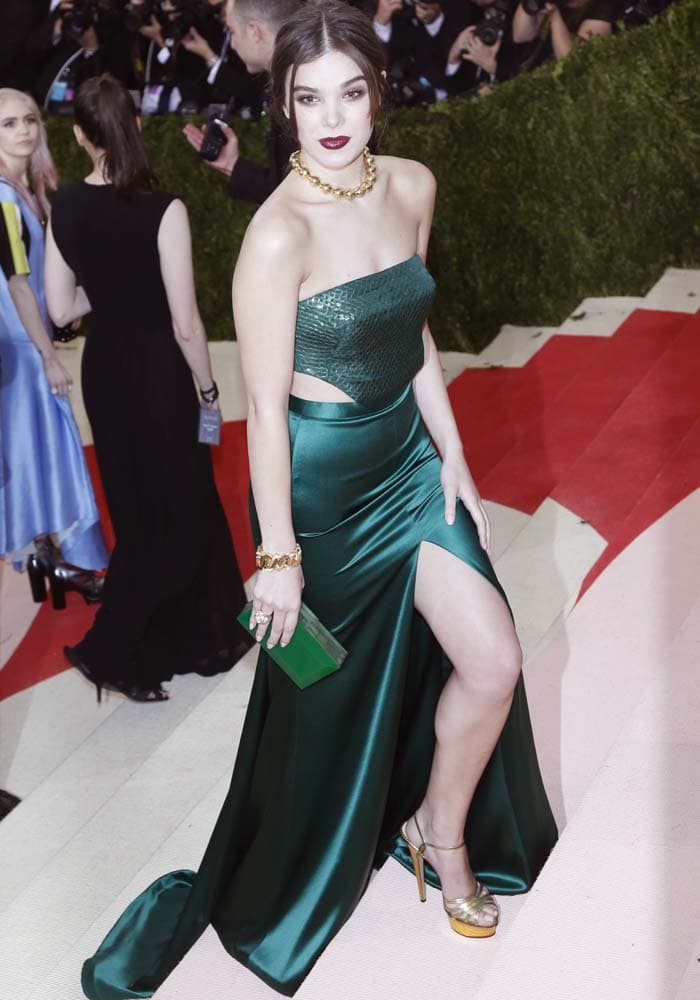 Hailee Steinfeld wears a green silk H&M dress on the steps of the Met Gala (Credit: WENN)
Surprisingly, Hailee wasn't the only one who turned to H&M for the big gala night.
We're not sure what kind of business move H&M is trying to pull with its sudden interest in bespoke wear, but we find ourselves glued and awaiting the brand's next move.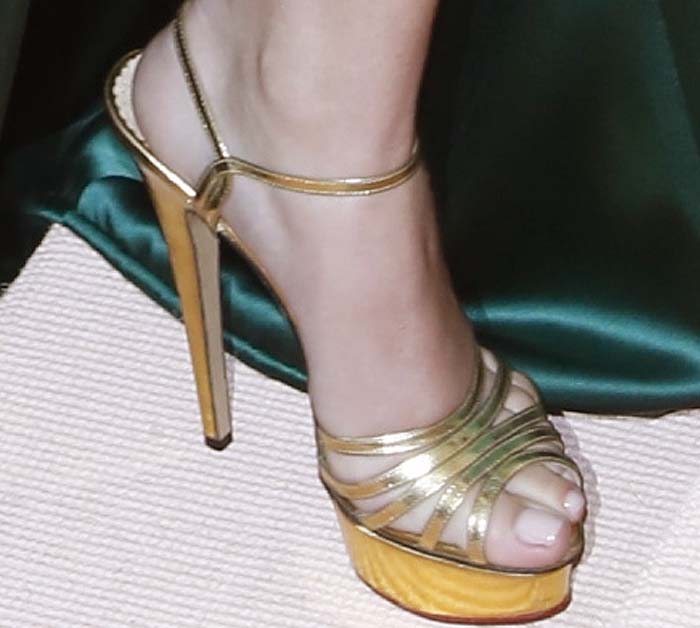 Hailee Steinfeld's feet in gold Charlotte Olympia sandals (Credit: WENN)
True O'Brien's cousin also let us in on a little fact: This was her sixth consecutive Met Gala, which is a pretty impressive feat considering she's only 19 years old. She must have been a pretty posh 13-year-old.
View this post on Instagram

You can order the platform-less version of Charlotte Olympia's "Gilda" sandals at Shopbop and Zappos.
Charlotte Olympia "Gilda" Metallic Leather Sandal, $269