Hannah Waddingham is an actress, singer, and a very tall woman! This talented British star is well known for her role as Jane in Not Going Out, as well as her role as Rebecca Welton in Ted Lasso.
Hannah Waddingham is famous not just for her role as Rebecca Welton in Ted Lasso but also for her statuesque height (Credit: Faye's Vision / Cover Images)
In the acting world, very petite actresses are what we are used to, so Waddingham stands out in a great way but looks so tall compared to her costars!
How tall is Hannah Waddingham? And did her height help or hinder her success as a famous actress and singer?
Hannah Waddingham's Back Story
First, a bit of back story on Hannah Waddingham. She was born on July 28, 1974, in London to Melodie Kelly, an opera singer who had parents that were also opera singers, and Harry Waddingham.
Not much is known about her parents, but we do know that Hannah Waddingham's mother joined the English National Opera when Waddingham was young, thus exposing her to music and theater very early.
Theatre Career
Not surprisingly, Waddingham got her start in the theatre. She has been in productions at both West End in London and Broadway in New York City.
She won the whatsonstage.com Theatergoers Choice Award for Best Supporting Actress in a Musical for her performance as the Wicked Witch of the West in West End's The Wizard of Oz.
Hannah Waddingham with the rest of the cast of the musical comedy Spamalot at the opening night held at The Palace Theatre Cambridge Circus on October 17, 2006 (Credit: INFGoff)
She was the very first to play this role on West End's stage and the first to perform Lloyd Weber and Rice's song "Red Shoes Blues."
Hannah Waddingham has played stage roles such as Lady of the Lake in Spamalot, Desiree Armfeldt in A Little Night Music, and The Witch in Into the Woods.
Screen Career
While Hannah Waddingham's first on-screen performance was in 2002, her television acting didn't pick up until she began to focus on it over the theatre.
In 2012, she played the role of a factory worker in the film production of Les Miserables. The year prior, she was Jane on Not Going Out.
Waddingham performed all of her own stunts in Game of Thrones, in which she played the role of Septa Unella for eight episodes.
Hannah Waddingham performed her stunts as Septa Unella in Game of Thrones for eight episodes (Credit: Warner Bros. Television Distribution)
She also performed as Sofia Marchetti in Sex Education for eleven episodes before landing the starring role of Rebecca Welton in Ted Lasso, which came out in 2020 and is still on the air today.
Waddingham won the Primetime Emmy Award for Outstanding Supporting Actress in a Comedy Series and the Critics' Choice Television Award for Best Supporting Actress in a Comedy Series for her role on the show.
She also portrayed Tonya Dyke in the British sitcom Benidorm. "I'm 5ft 11in anyway and then they gave me 4in heeled shoes so I felt absolutely enormous," she said about her role in the series that aired until 2018.
Most recently, Hannah Waddingham played the role of Mother Witch in Hocus Pocus 2.
Hannah Waddingham won an Emmy Award and a Critics Choice Award for Best Supporting Actress in a Comedy Series for her role as Rebecca Welton in Ted Lasso (Credit: Warner Bros. Television Distribution)
Why Was "No Weddings and a Funeral" Episode So Hard for Hannah Waddingham?
There is one episode from Ted Lasso that stands out vastly for Hannah Waddingham, and that's an episode from season 2 where her character Rebecca Welton is faced with the death of her father.
Waddingham told E! News that she thinks of the funeral scene in this episode as "the greatest gift I will ever be given on screen."
She revealed that while her character delivered a eulogy for her father, Waddingham was afraid she would have to do the same soon with her own father.
On the day of filming, her father had to go into an emergency quadruple bypass surgery.
The actress still went in to film the scene as a distraction and told E! News, "To have that release and for it to be about Rebecca's father, and my father at the same time, I can't tell you the amount of times this show has been a direct parallel to what's been going on in my life, I can't help but think I was meant to play this part."
How Tall is Hannah Waddingham?
Hannah Waddingham is 5 feet 10 ¾ inches tall (180 cm), making her just 1 ¼ inch away from being six feet tall. This hasn't made her shy away from anything, though, as she is often seen towering over her male costars on Ted Lasso in stilettos.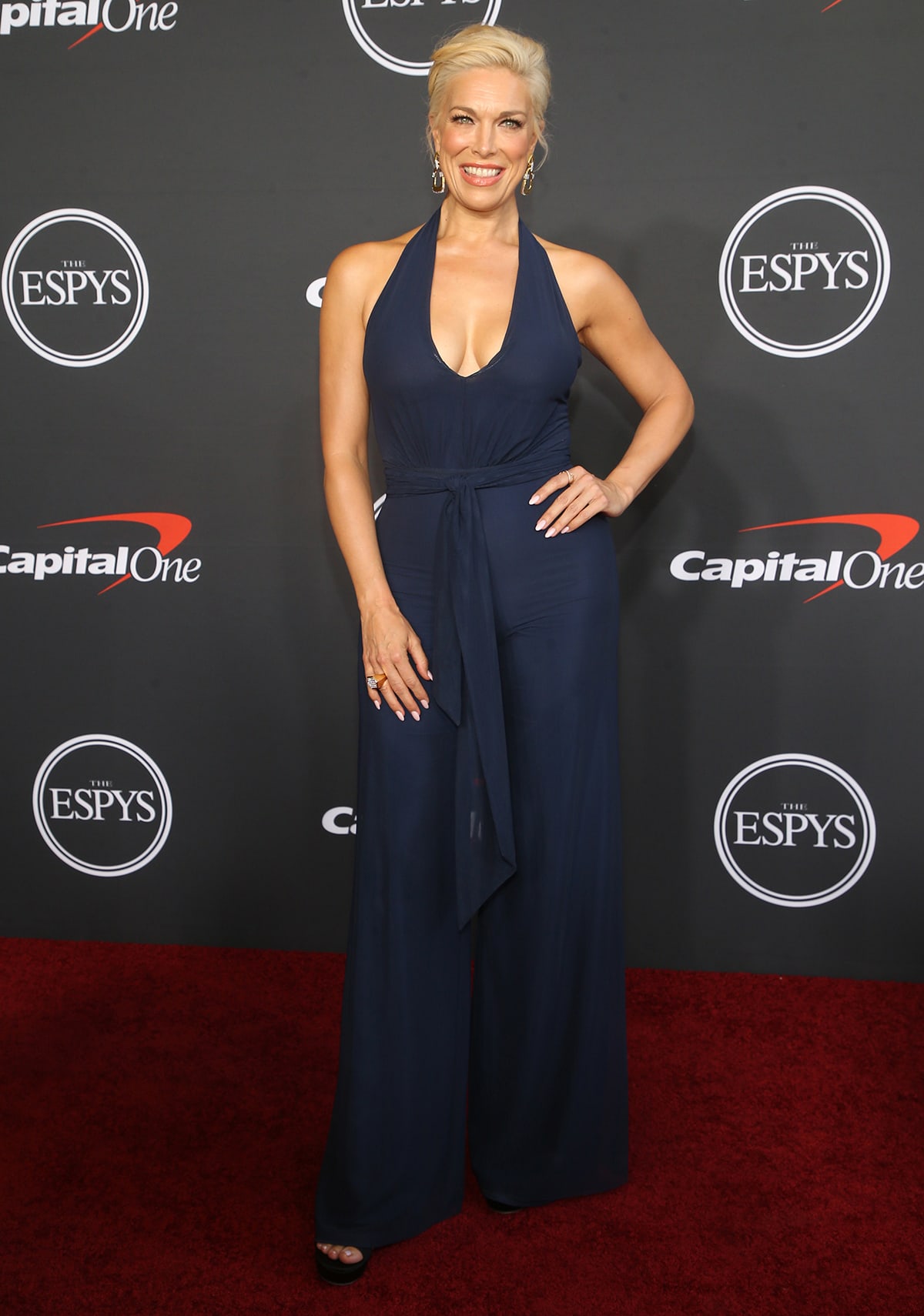 Hannah Waddingham stands 5 feet and 10.75 inches (Credit: Faye's Vision / Cover Images)
Has Hannah Waddingham's Height Influenced Her Career?
In many ways, Hannah Waddingham's height has influenced and maybe even helped her career.
When she auditioned for Game of Thrones, she was eight months pregnant. She has stated in multiple interviews that she did not think she would get the part as she was pregnant and very tall. In an interview with Yahoo! Entertainment, Waddingham stated, "I think they wanted a shorter, more heavyset older woman.
In the character breakdown, she was described as a hulking brute of a woman, to which I thought, 'Well, they're clearly not going to pick me! I'm far too glamorous!'"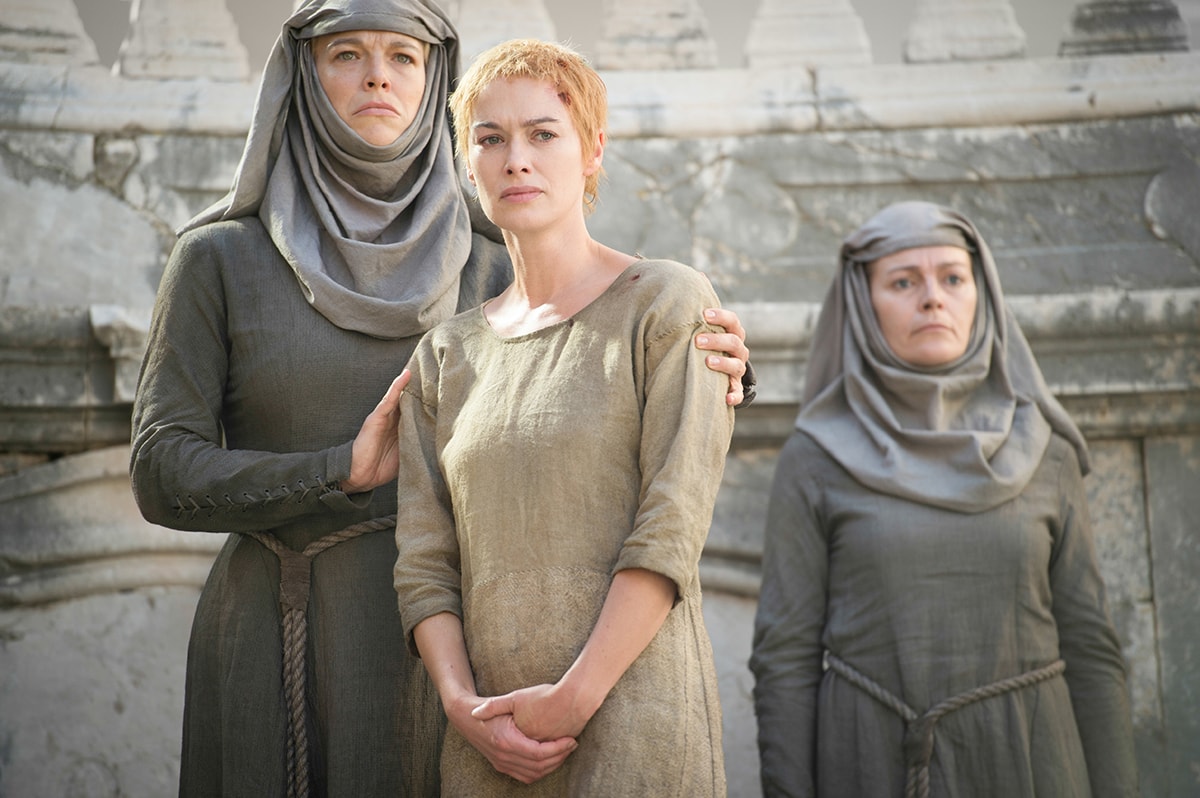 Hannah Waddingham towers over her Game of Thrones co-star Lena Headey (Credit: Warner Bros. Television Distribution)
But David Nutter, director of the hit TV show, decided to make Waddingham and her character "an absolutely immovable object." Her tall height allowed her to tower over her costars and stand out from the rest, which is exactly what the director wanted.
Game of Thrones was one of Waddingham's breakthrough roles, and thanks to her height, her career was jump-started!
Personal Life of Hannah Waddingham
Hannah Waddingham is in a serious relationship with Gianluca Cugnetto, a hotel manager. The couple has been dating for decades, and they share a daughter named Kitty Cugnetto.
View this post on Instagram

Waddingham has done a good job at keeping the people in her life out of the spotlight, as the public didn't even know the gender of her child for a long time after her birth.
Her daughter was diagnosed with an autoimmune disorder called Henoch-Schonlein purpura (HSP) a few months after she was born.
Waddingham asked the universe for jobs close to her daughter, and she was granted just that! In fact, Ted Lasso is filmed just 30 minutes from their home!
What is Hannah Waddingham Working on Now?
Hannah Waddingham's screen career is just getting started! The British actress remains on Ted Lasso as a vital character and has been working on a few side projects as well.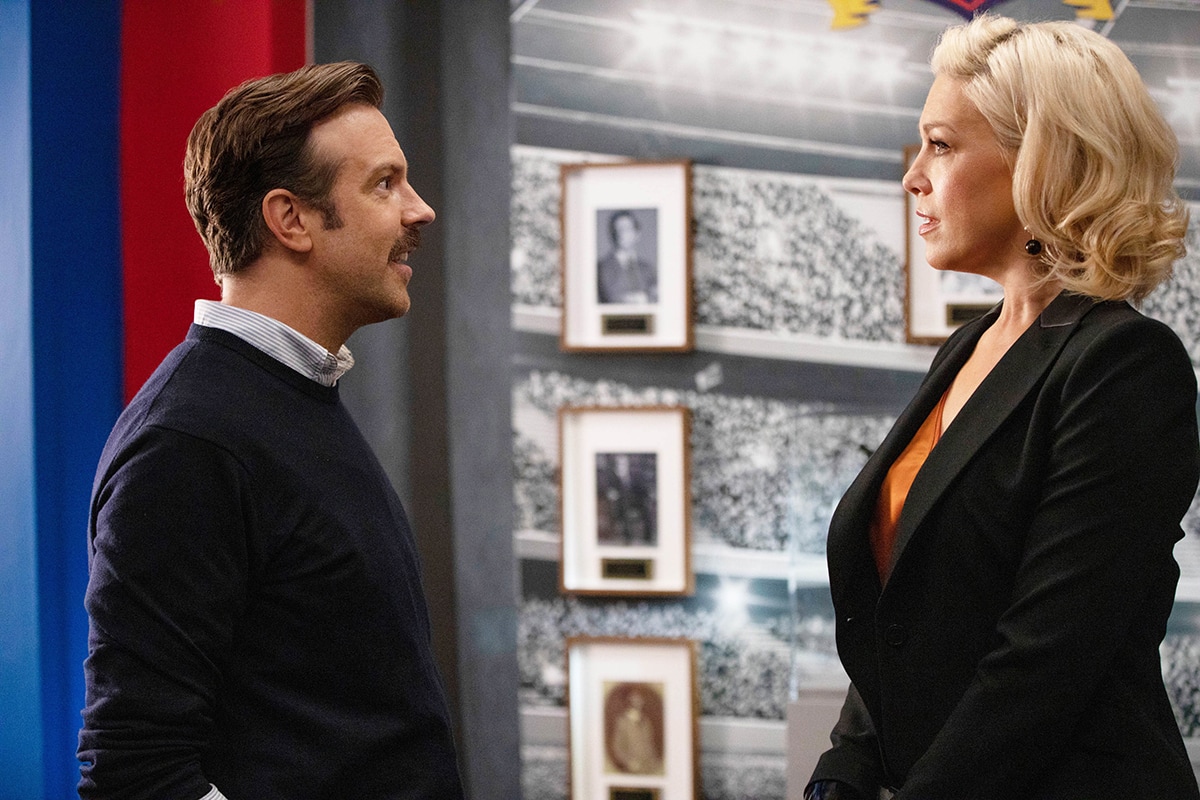 Hannah Waddingham remains a vital character in Ted Lasso and is currently working on two movies, The Fall Guy and Garfield (Credit: Warner Bros. Television Distribution)
She is currently working on two movies, filming The Fall Guy while Garfield, coming out in 2024, is in production.
Hannah Waddingham gives hope to tall girls across the world, reminding them that you don't have to fit Hollywood's short and tiny stereotype to be successful in the business!