Heidi Klum and her kids were seen shopping yesterday at Target in Westwood, California. The 40-year-old model dressed down, but she still looked chic in a pretty color-blocked dress with a black tail. To add edge to this perfect warm-weather ensemble, Heidi chose to wear a pair of punk-chic gladiator flat sandals.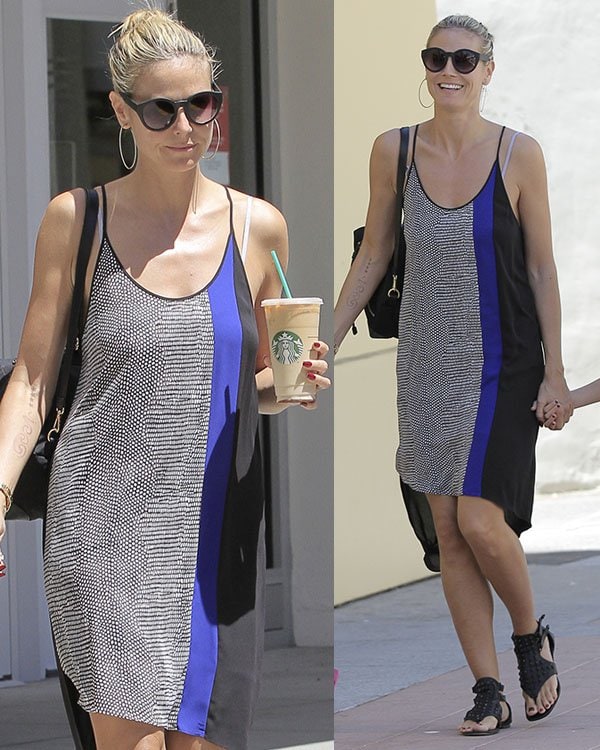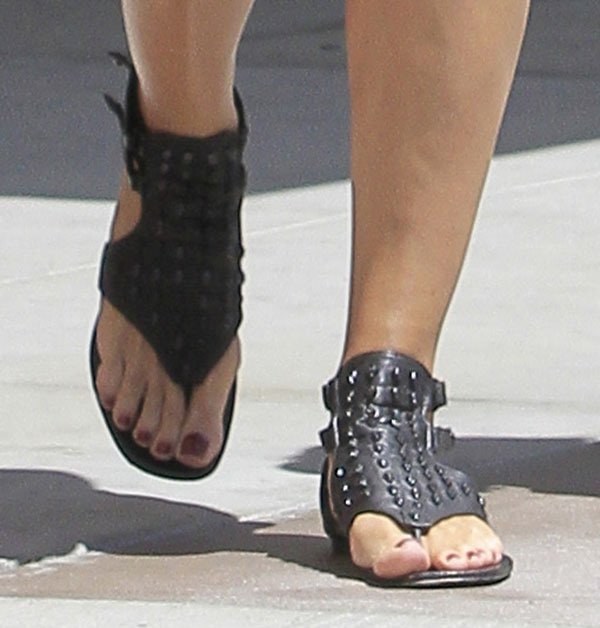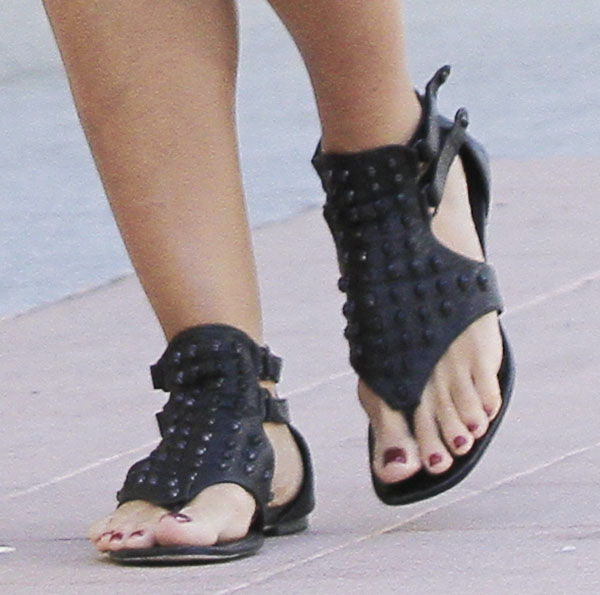 Heidi Klum and family were photographed shopping around Westwood, California, on August 25, 2013
Heidi's flat textured leather sandals feature fierce-looking tonal black skull studs throughout the upper and double ankle straps with Velcro fastening at the sides.
I know many of you love skull designs, but these sandals are from the Thomas Wylde Spring 2011 collection and have unfortunately sold out online. You can find the latest new arrivals from Thomas Wylde at Farfetch.
Thomas Wylde Skull-Stud Sandals, €1,298
Credit: WENN.com