Everyone has been talking about Simon Cowell's debut at "America's Got Talent," and while there were contestants who left the stage in tears because of his comments, model and co-judge Heidi Klum claims she was actually the harshest judge during the first round.
Heidi Klum shared her experience next to Simon Cowell himself at the 2016 CFDA Fashion Awards in New York.
Heidi Klum at the 2016 CFDA Fashion Awards in New York on June 6, 2016
Heidi turns to French brand Olgana Paris for her "La Decouverte" sandals
Heidi stepped onto the red carpet of the prestigious fashion event in a creation by Roland Mouret, which Heidi said she knew was "the dress" the moment she put it on. The supermodel styled her designer dress with jewelry from Lorraine Schwartz and a pair of Olgana Paris "La Decouverte" sandals.
The one: Heidi instantly knew her Roland Mouret was her CFDA pick after trying it on
Heidi said that she said no to most of the contestants because she decided some of their acts were not television material. The mom-of-four said there's a "limit to the madness of entertainment," and that she probably would not want her children to see what she did.
Check out her red carpet interview below.
The Olgana Paris "La Decouverte" shoes are no longer available online, but do check out the similar "La Delicate" at Stylebop and Farfetch.
Olgana Paris "La Delicate" 10 Satin Sandals, $737.18 – $876 at Stylebop and Farfetch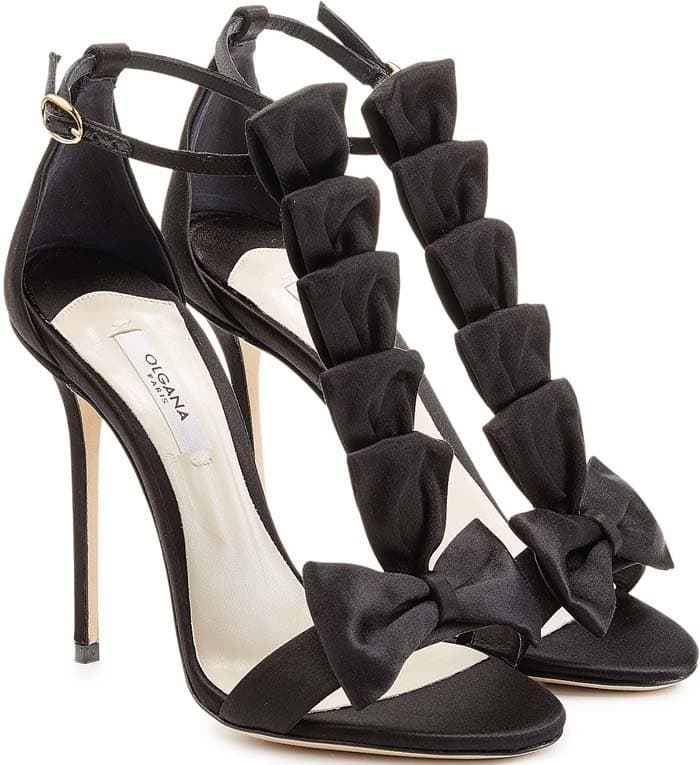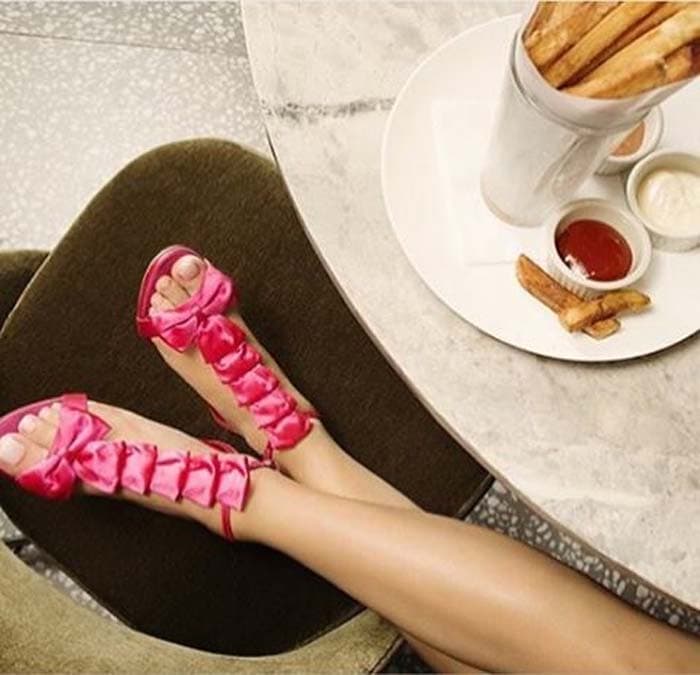 Credit: Olgana Paris' Instagram / Ivan Nikolov / WENN