Measuring 5′ 4″ (162.6 cm), Dakota Fanning is much shorter than her sister Elle. The average height of an American woman is about 5 feet 3 inches (63.6 inches) tall according to The National Center for Health Statistics.
Dakota recently attended the Save the Children Illumination Gala and was able to meet up with another ambassador to the organization: Iman. A model and wife to the late David Bowie, Iman is one of Hollywood's most generous philanthropists and was honored for her work at the gala.
Dakota Fanning wears a dress embroidered with colorful stars at the 4th annual Save the Children Illumination Gala at The Plaza Hotel in New York on October 25, 2016
Dakota has always been vocal about her involvement in the Save the Children organization. The American actress and model, who works as an ambassador for the organization, has said before that she feels very strongly about the organization's cause.
The organization works to give children a head start in life by assuring them a happy childhood.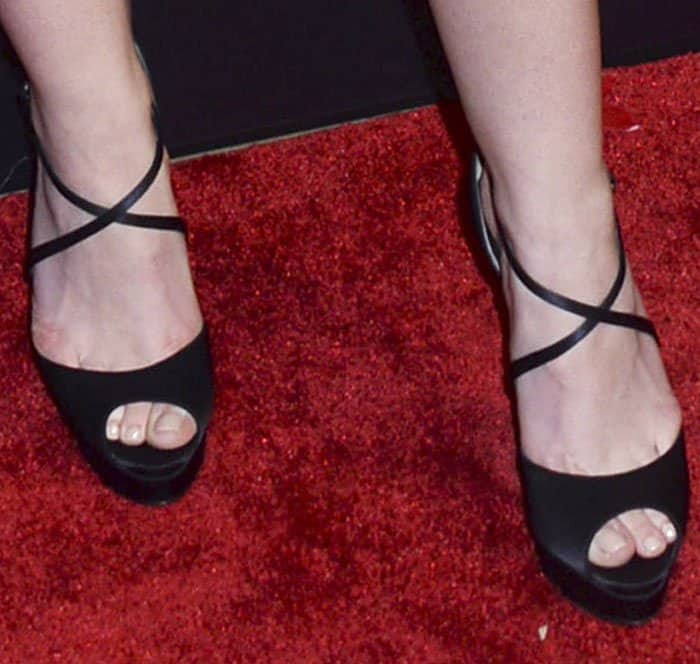 Dakota Fanning adds height with Christian Louboutin's "Cross Me" sandals
Dakota paraded her hot legs in an Elie Saab dress that took the meaning of starstruck to a whole new level. The Elie Saab creation was embroidered with colorful stars on sheer fabric and layered over a black a-line dress with a plunging neckline.
The actress added several inches of height to her fame with a towering pair of Christian Louboutin "Cross Me" sandals.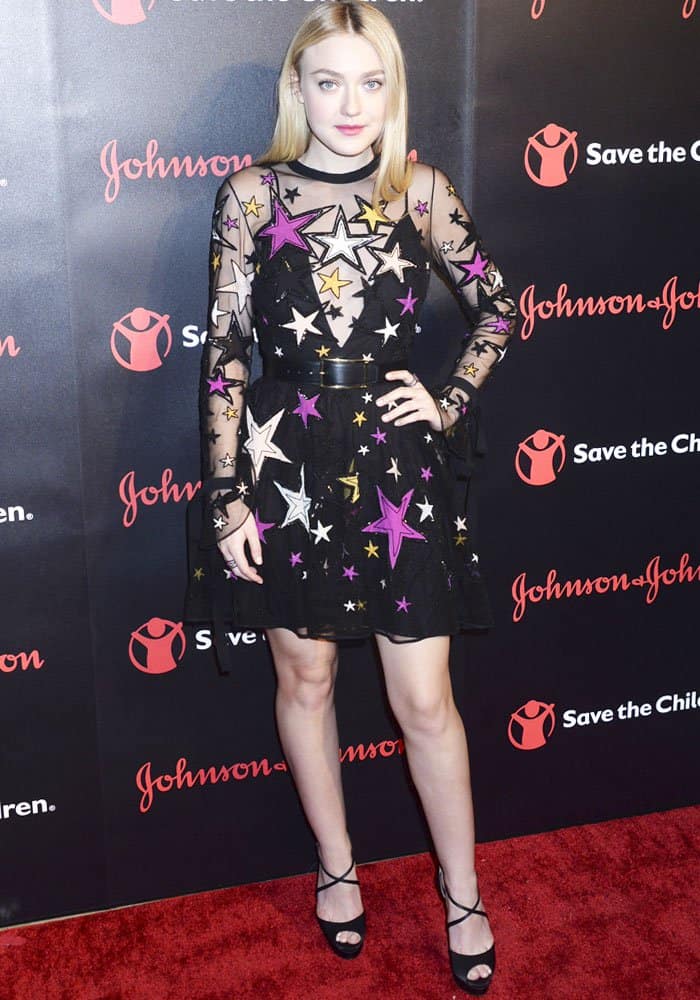 Dakota Fanning added new meaning to the word "starstruck" in an embroidered Elie Saab dress
Dakota humbly said she and Iman were incomparable, and that she was excited to hear "and maybe meet her."
Jennifer Garner was another celebrity that made an appearance at the event. The American actress said she aims to ensure her children know how fortunate they are compared to many other American families and hopes that her children realize she does more than dress up for cameras.
Dakota's Christian Louboutin "Cross Me" sandals are no longer available online. Shop the similar "Marlenalta" heels instead at Nordstrom or Saks Fifth Avenue.
Christian Louboutin "Cross Me" Sandals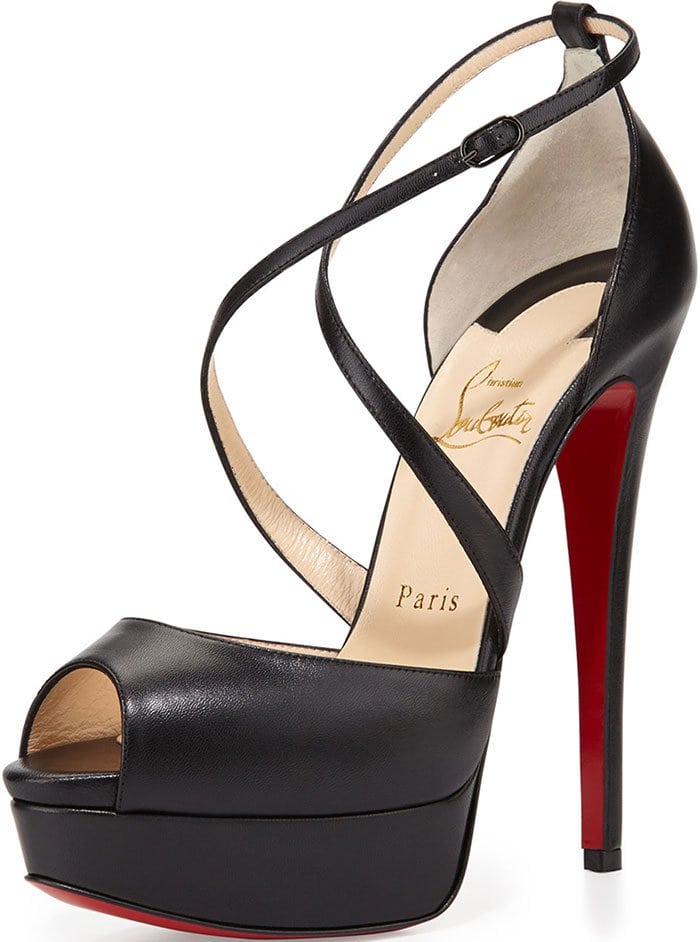 Christian Louboutin Marlenalta Crisscross-Strap Peep-Toe Platform Pumps, $1,045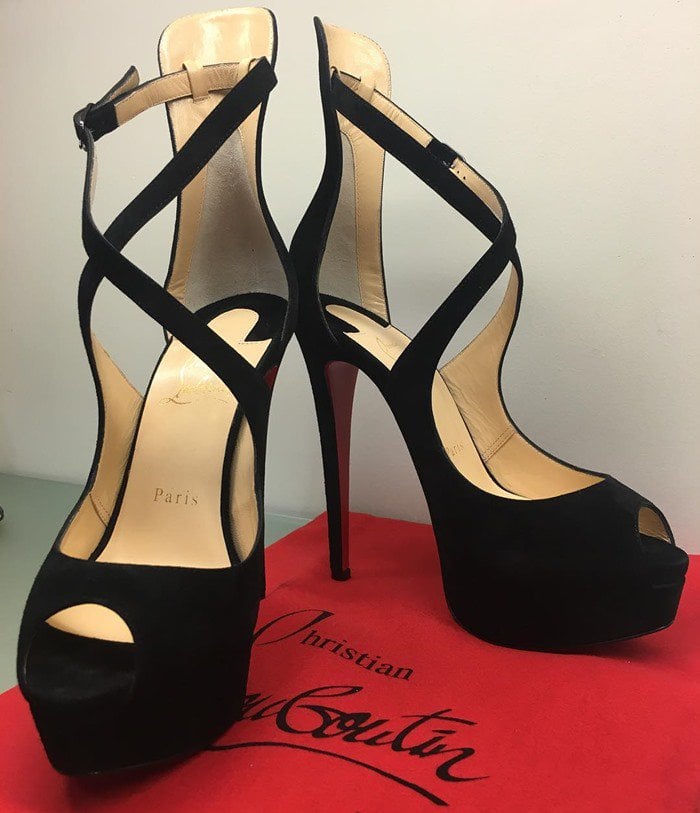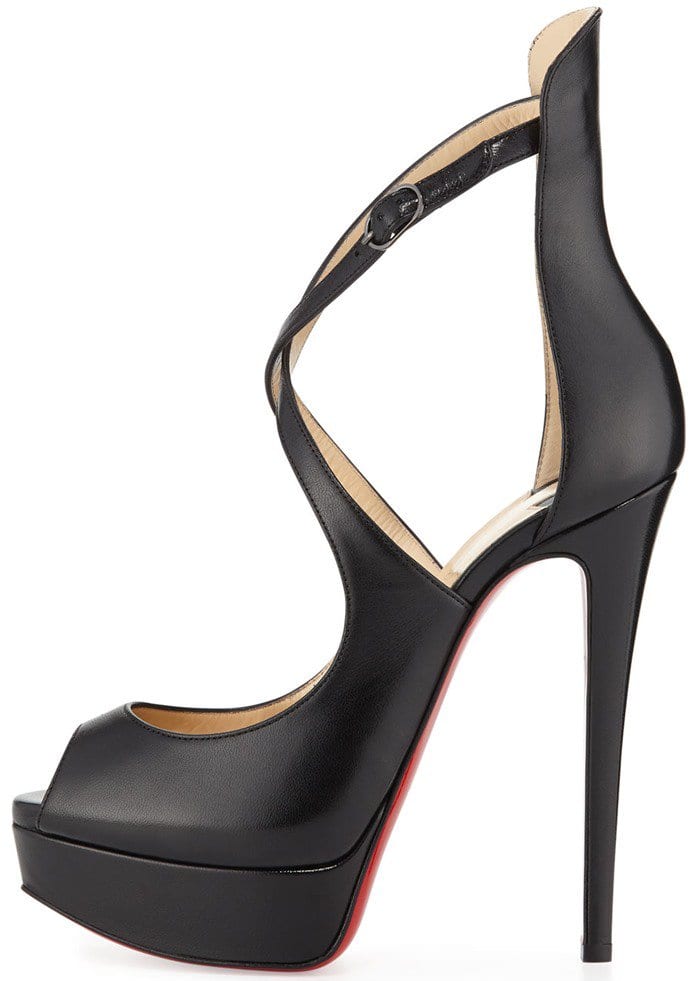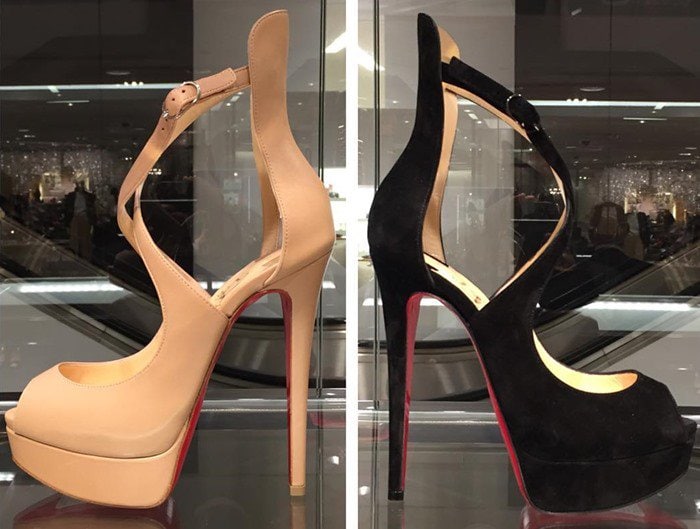 Credit: Dennis Van Tine / Future Image / WENN