Did your Uggs get wet in the rain or snow? Now that we've covered how to remove stains from your uggs, let's talk about how to dry your water damaged UGG boots!
Wool, suede, fur, and sheepskin — these are the materials and fabrics that ugg boots are made out of. They're comfy, they're warm and they're super cozy.
Unfortunately, however, how to dry these materials once they get wet largely remains a mystery to many people.
Wet Ugg boots with potential water damage
So what is the proper way? Follow these steps on how to dry your wet uggs so you'd enjoy their toasty fuzzy goodness for a longer time.
How To Dry Wet Ugg Boots: 5 Steps
Step 1
If clean water got into your boots, then you can do the drying procedure immediately. However, this is apparently an ideal situation because more often than not, dirty water would've gotten into your uggs.
The dirt and debris in that water could permanently stain your uggs once you dry them so better rinse them off properly before drying. Follow the steps in our guide on how to remove stains from your Uggs.
Step 2
Shake off as much excess water as you can out of the boots. This is very important especially if the boots have been soaked. Gently wring the water out of the boots until they are not thoroughly wet anymore.
UGG (previously UGG Australia) says that you can also pop your ugg boots in the washing machine and put it on a gentle spin-dry cycle to get water out of your boots.
Step 3
Now it's time to dry your ugg boots. The first thing to remember is to NEVER place your ugg boots in front of direct heat sources!
These include heaters, a sunny window, and most especially under the damaging rays of the sun.
The best place to dry wet ugg boots is in an airy, shaded area at room temperature. Find a place as close to this description to air-dry your ugg boots in.
Step 4
Stuff your ugg boots with unprinted paper, paper towels, or a rolled-up towel. Doing so will help the boots get back to their original shape while they're drying.
Hanging them upside down will also help; just find a proper boot stand to hang them on.
Step 5
The final step is a waiting game. Wet ugg boots can take days up to weeks to dry especially if they got really soaking wet.
If you followed the correct drying procedure, don't worry — your waiting will pay off. Patience is a virtue when it comes to drying wet wool and sheepskin boots.
To shorten the drying and waiting time (step #5), you can invest in a boot dryer like the PEET Dryer M97-FSB original 2-shoe electric dryer from Amazon.
PEET Dryer M97-FSB Original 2-Shoe Electric Dryer, $39.99 at Amazon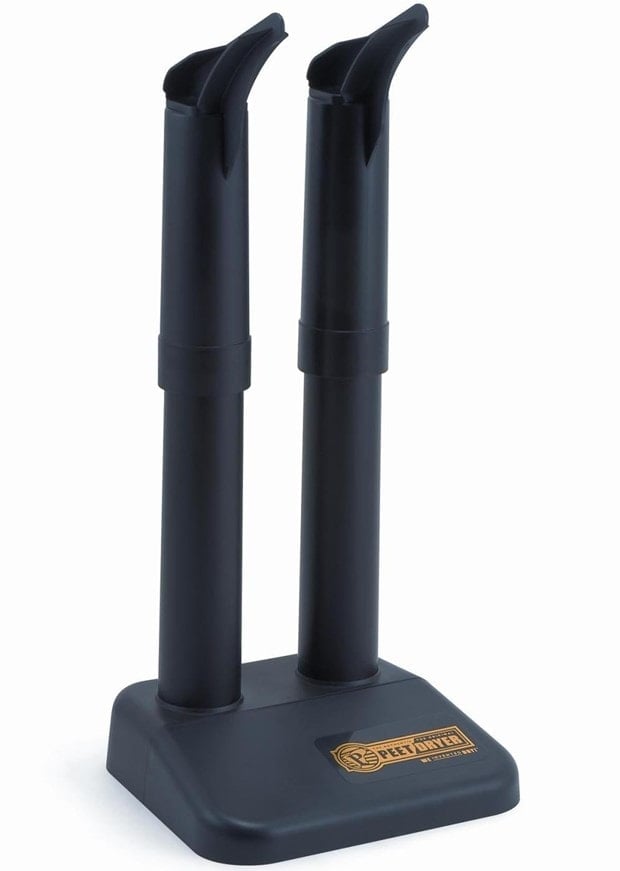 This dryer is meant for people who can't help but use their footwear in the rain and snow but at under $50.00, it might be worth getting just to dry that one pair of ugg boots.
It dries footwear by gently blowing heated or non-heated air through your shoes which you hang over the pole stands.
The company claims that it can silently and effectively dry dress shoes, casual shoes, hiking boots, skates, and ski boots overnight.
You can plug it in before you go to sleep at night and then wake up to warm and dry shoes.
PEET Dryer Advantage M07F 4-Shoe Electric Express Dryer, $89.99 at Amazon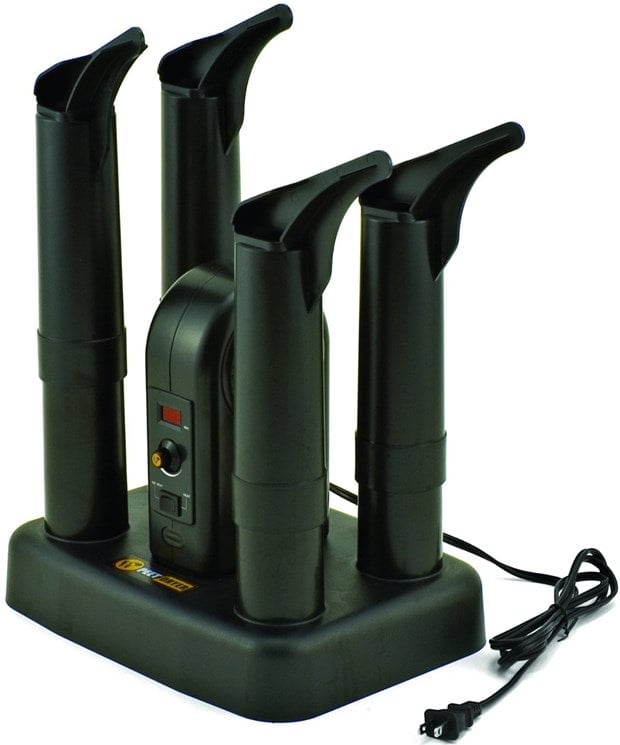 Don't miss this weird video of Flocflocus wading into a lake in his brand new UGG boots. It does not seem like he was wearing boots from the waterproof Rain & Weather Boots Collection that you can find at Nordstrom and Zappos.