Ankle-strap sandals are the shoes to have this season judging from the number of celebrities sporting them on and off the red carpet. The great thing about this particular sandal style is its classic silhouette. It's very straightforward and simple — which makes the shoes highly versatile and wearable with practically anything — from jeans to dresses, rompers to jumpsuits, and, of course, those red carpet frocks.
If you want outfit ideas, the easiest way to go about it is to take cues from stylish celebrities, such as Reese Witherspoon. The actress has been spotted sporting ankle-strap sandals from numerous labels a gazillion times these past few months. Her style is more sophisticated and put together, but if you want a younger yet slightly more retro take on the shoes, try taking a cue from a much younger celebrity fashionista instead — Emma Roberts.
The former Nickelodeon star was spotted shopping at the Kate Spade store in West Hollywood about a week ago, and the look she put on for her session of retail therapy — teamed with ankle-strap sandals, of course — was definitely one for the books. It was simple, '80s inspired, and very chic. Emma wore a black fitted scoop-neck, long-sleeved top and a pair of high-waisted jeans with her ankle-strap heels. The separates were no-fuss and just the kind you can easily find in your closet. She punctuated the look with black sunnies and a black mini bag.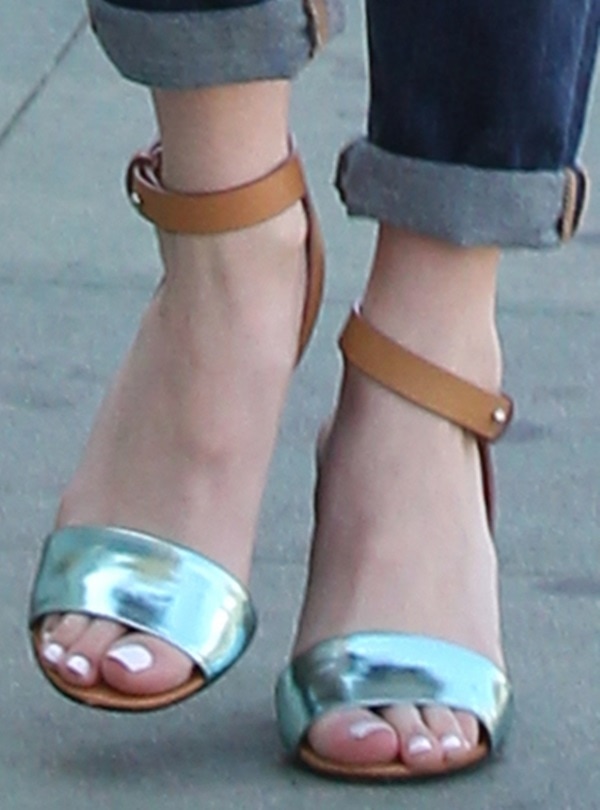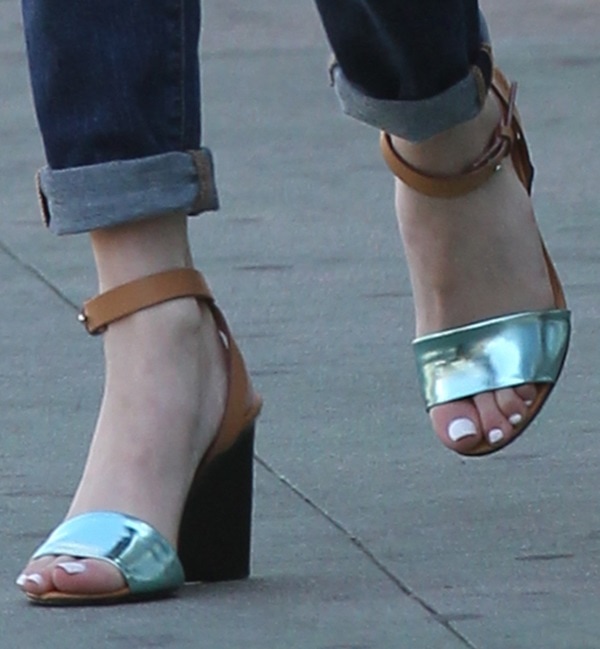 Emma Roberts wearing a black top and high-waist jeans with ankle-strap sandals for a shopping run in West Hollywood on April 7, 2014
Emma made the shoes her statement accessories. They were not just your typical ankle-hugging strappies. The sandals were bicolored, not too high, and they came fashioned with block heels. Also, note that to highlight the footwear, Emma folded her jeans to expose the straps.
So, do you think you can rock this look?
It's fairly easy to pull off. Simply grab a black fitted top and some high-waist blue jeans, and then cap off the combo with sunnies, a mini bag, and a pair of statement-making ankle-strap sandals. Try the following options if you don't have a pair in your closet:
Carolina Espinosa 'Allentown' Sandals, $225 at Nordstrom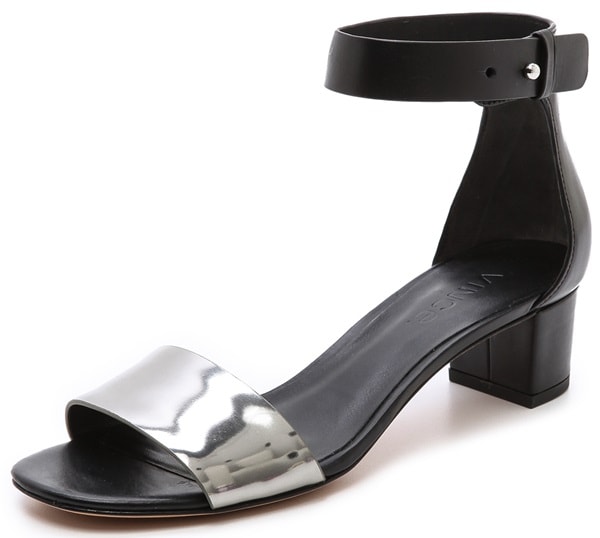 Vince 'Remy' Low-Heel Sandals, $295 at Shopbop

Ted Baker Aaleyah Sandals, $220 at Nordstrom

Diane von Furstenberg 'Kinder' Sandals, $298 at Shopbop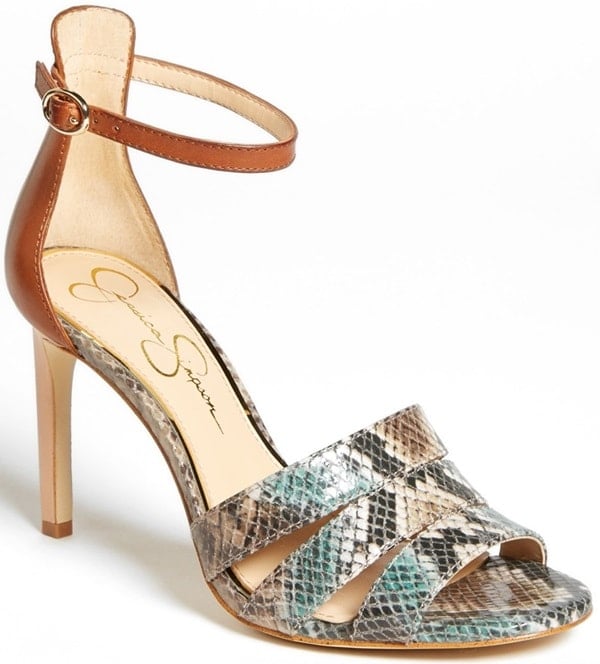 Jessica Simpson 'Maselli' Sandals, $79 at Nordstrom

Schutz 'Enyd' Ankle-Strap Sandals, $200 at Shopbop

Credit: revolutionpix/WENN